January 26, 2016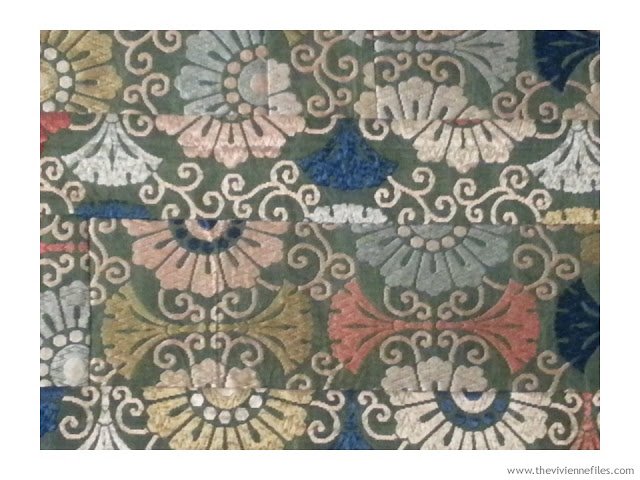 Despite the beautiful delicacy of the fabric, the colors felt like a warm-weather travel adventure to me!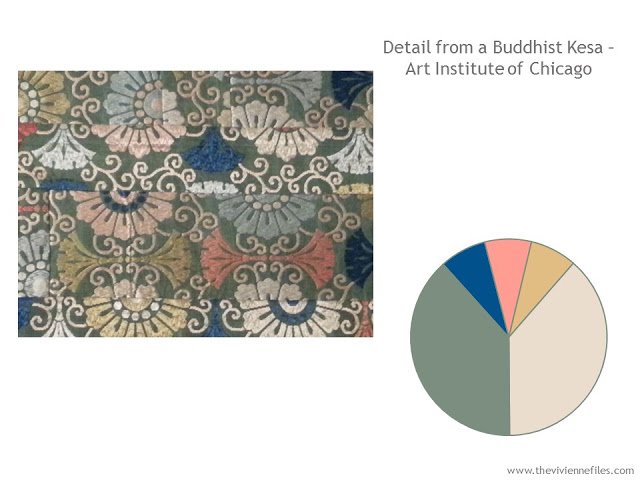 Astonishing Everyone…
"Are you sure you want to go there? It's not very dressy…"
Yes, I understand that, she thinks.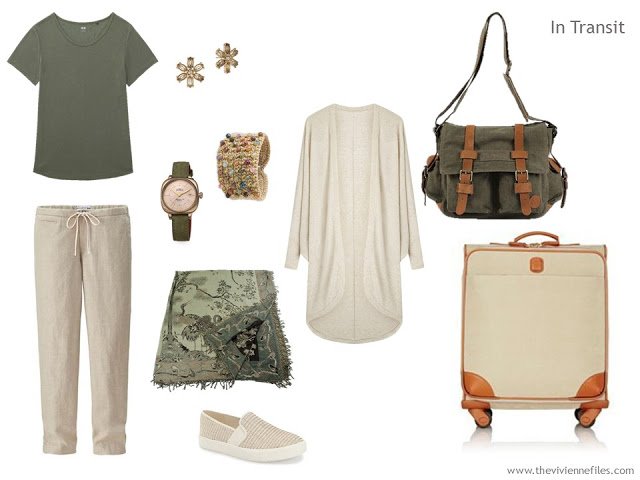 "You're going to have to carry your own luggage…"
Yes, I've been working out on the treadmill for months, carrying hand weights.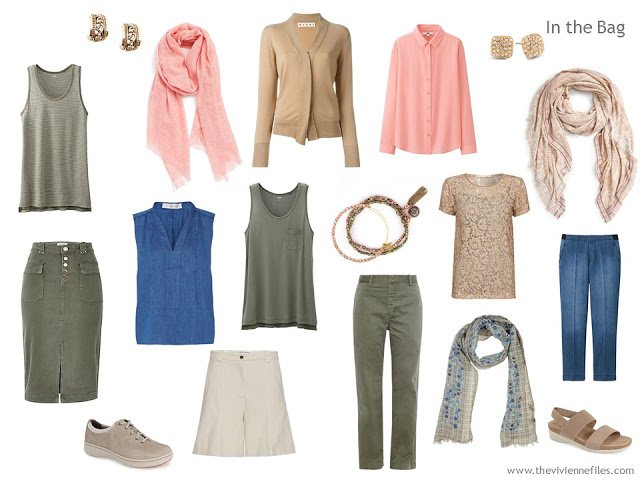 Striped tank top – Uniqlo; bronze scroll earrings – Barse; blush scarf – Nordstrom; cardigan – Marni; apricot rayon blouse – Uniqlo; square sparkle  earrings – Chico's; fringed scarf – Hinge; skirt – River Island; denim top – Victoria Beckham; green tank top – Uniqlo;  blush bracelet – Alex and Ani;  green bracelet – BCBGeneration; beige lace top – Oui; denim ankle pants –  Uniqlo; sneakers – Dansko; beige shorts – Acne Studios; green pants – Visvim; blue dot scarf – Mosaique; 
sandals – Munro
"I mean, you'll be able to get laundry done, and the water's usually safe to drink, but this just isn't your style. There are no Michelin starred restaurants, or 5 star hotels…"
Does everyone really believe that I'm that high maintenance?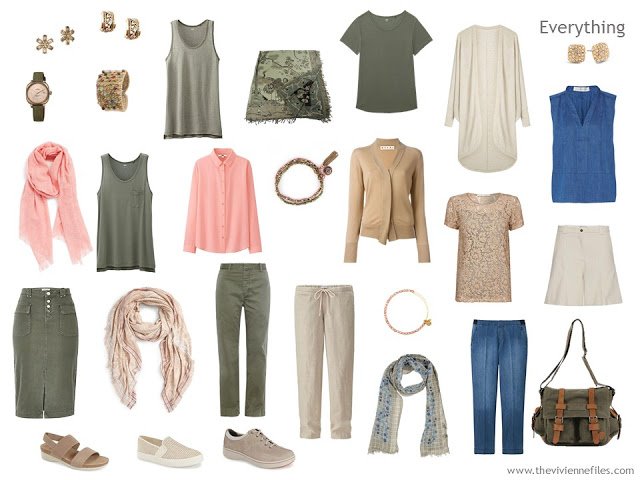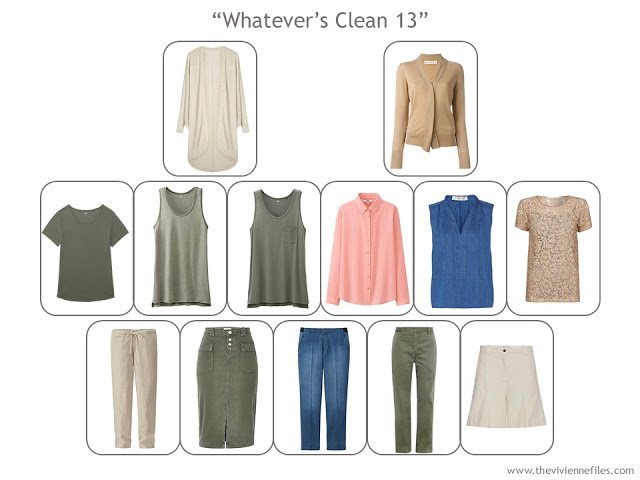 "Your usual wardrobe just isn't going to work there – it's not the place for silk dresses and high heels…"
I've done my research, and I've been breaking in my travel wardrobe (on the weekends) for a long time.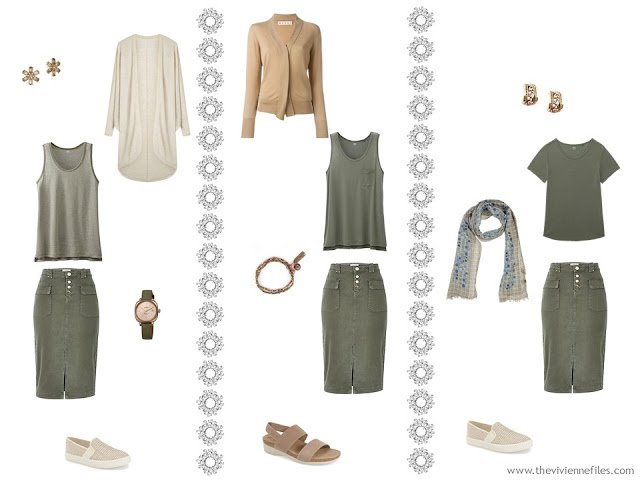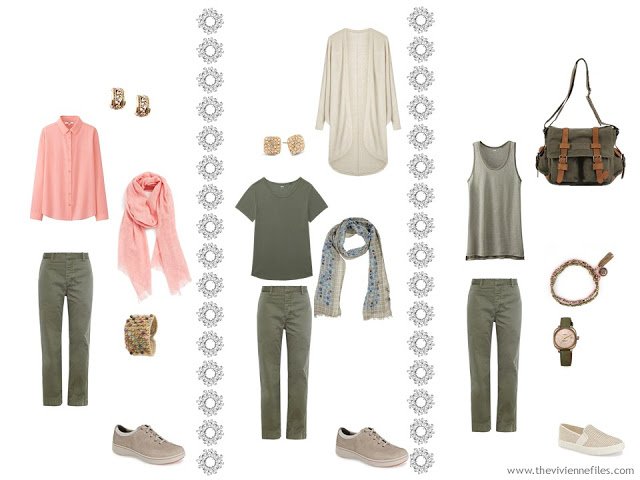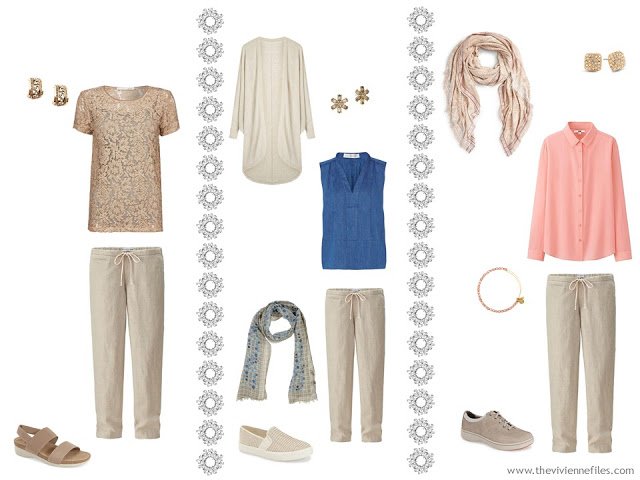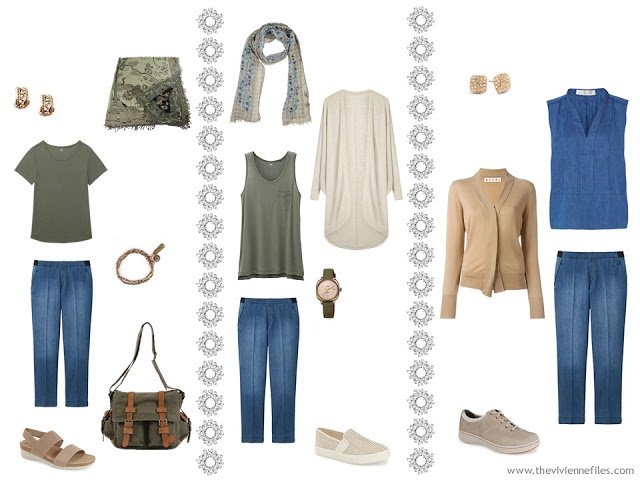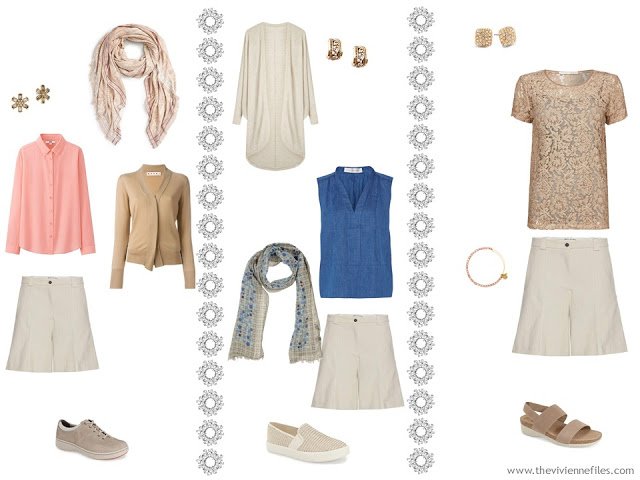 She's not usually a "selfie" kind of a person, but this trip is going to be different. She's going to have SO many things to show everyone…
love,
Janice