January 27, 2016
It started with a request from a long-time reader… but the bag she loved is no longer available. So I started working with this one. It's not EXACTLY what she had in mind, but she's such a lovely woman, I'm sure she'll forgive me!
I'm assuming that this is navy, although it could easily pass for black. The lining is blue, and that's where I took my cue.
Imagine that you've been searching for a "defining" style image for a long time. You'll know it when you see it – that painting, or sculpture, or other objet d'art that really captures your favorite colors, your favorites lines, just that certain something that really resonates in your "style soul."And it's a tote bag!
No worries – there are no style police running around forcing you to have some specific kind of personal style theme or emblem…
Now, let's further imagine that, for one year, you decided you were going to either buy or assemble, each month, an outfit inspired by said tote bag. Not necessarily something that you'd wear while carrying the bag, but that might be possible…
At the end of the year, when all of these items are collected into one place, you can see a clearly-defined personal style, as well as a functional and versatile wardrobe. There could be worse projects to have for a year…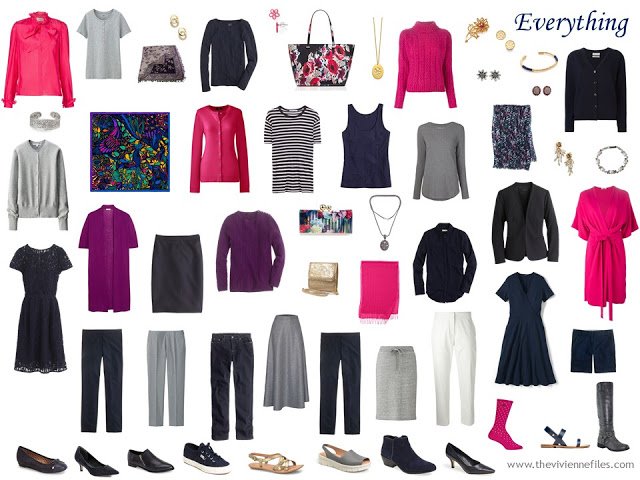 My friend has submitted another bag for my efforts; you'll be seeing it soon.
love,
Janice