May 7, 2015
Nobody wrote to me asking to have this scarf included in a post – but I was browsing Boticca recently (as I do every day, looking for gorgeous things for you), and I saw this, and I was completely SMITTEN. If this scarf bore any vague resemblance to my wardrobe, I would buy it in a New York minute!
sadly, Bottica is long gone… but the scarf is still available directly from Radical Chic!
But I get to do this next best thing, which is to build an imaginary summer wardrobe that uses these colors are the starting point. One could, of course, include some beautiful crimson rose, or hydrangea purple, or burnished gold, if one was so inclined…
I'm using a nice warm light brown as my first neutral. You don't see that much of this color in the summer, and I never understand why – it's lovely…
And white linen, for summer! Nothing cooler…
Here's where the real fun starts! These more muted colors are difficult to find, but once you spot one, it's love at first sight.
A couple of pair of earrings, a life-investment tote bag, and some simple flats are all you really need to get through a couple of weeks of summer travel in beautiful style.
Here are a few of the MANY possible combinations: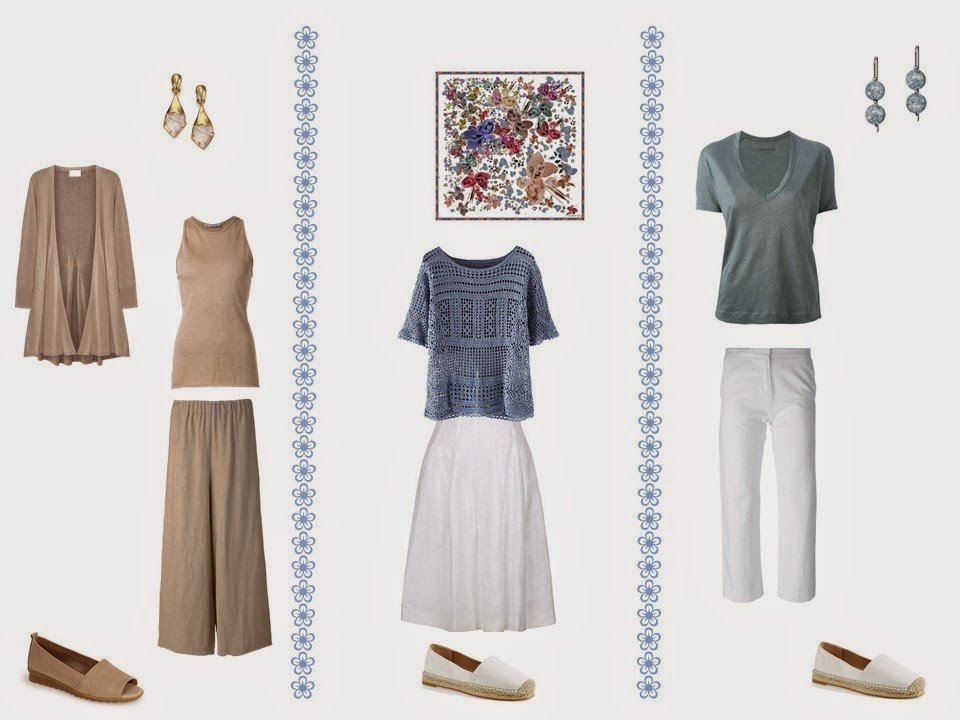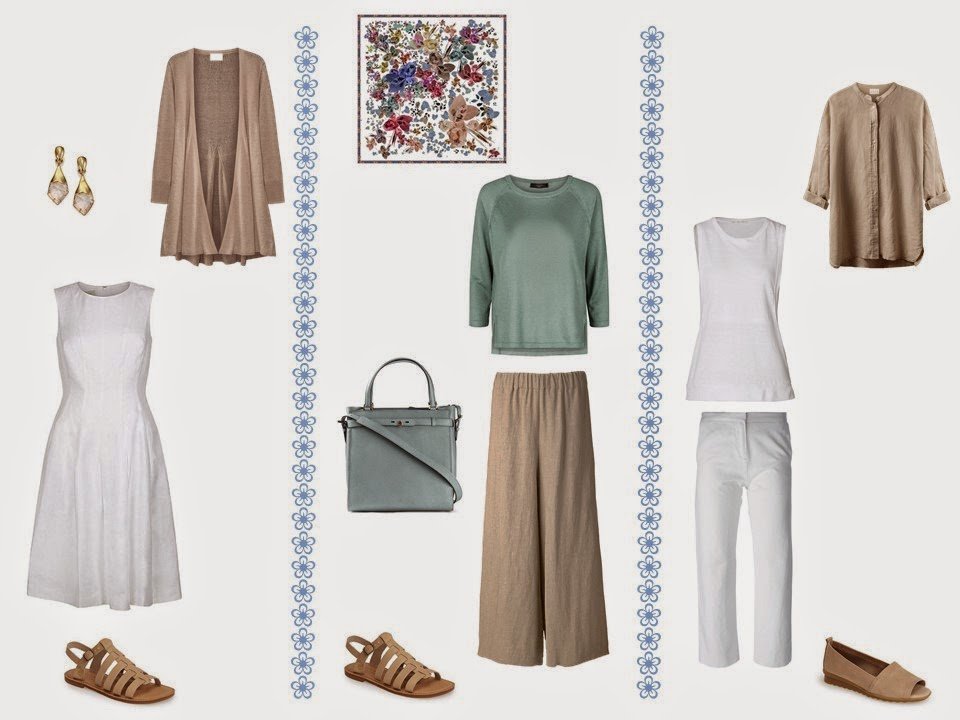 Now that this is all pulled together, I see that it makes me think of sand, sky, clouds and seafoam. Did anybody else notice that?
love,
Janice
Looking Back:


2014: Start with Art/Scarf: Dark Pool by Elizabeth Blackadder
2013: Turquoise and Orange: A Packing Capsule based on Hermes Fleuri de Provence (part of one of my favorite series of posts, where I use one scarf to build a trio of color combination wardrobes)
2012: Mother of the Betrothed in Paris – a guest post at tishjett.com