February 3, 2015
I love this painting… if this doesn't make you smile, I can't help you.
While I strongly suspect that these nuns are wearing black habits, the habits look very navy on my computer, and so my imagination was strongly drawn to working with navy, white and cool pastels.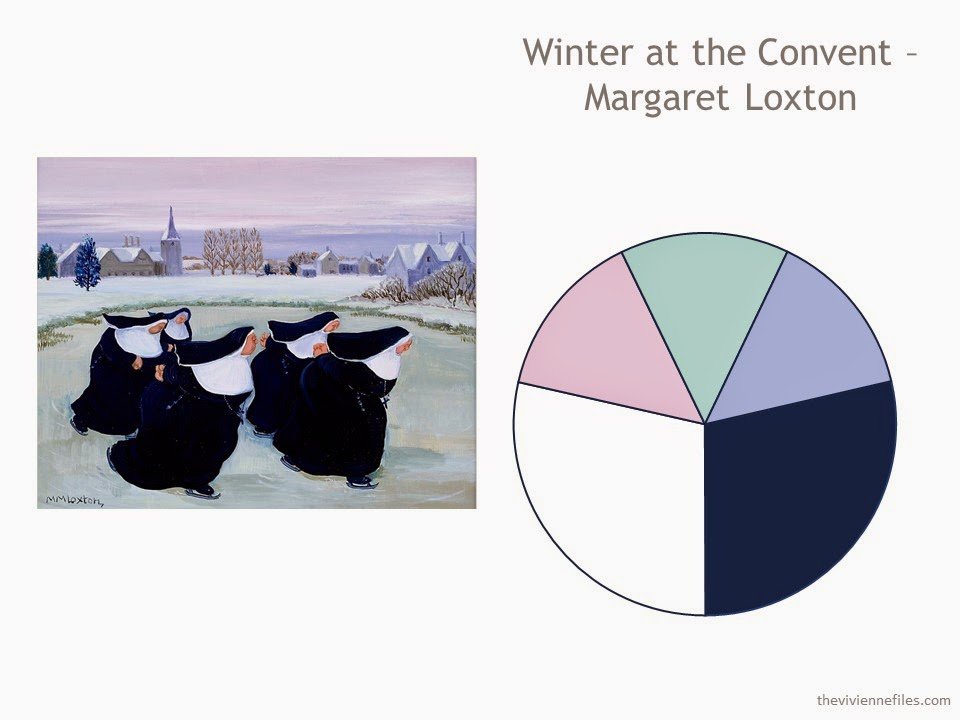 I've talked before about the usefulness of having six garments that are the same color, that give you a basis for getting dressed on Monday morning without opening your eyes. That idea has really stuck in my head, so I've decided that I want to build on it a few times. Let's start here:
Even if you get dressed out of here every Monday, you still have LOTS of clothes unworn, so let's toss in a few extra goodies to carry us into an equally effortless Tuesday:
A nice tidy collection – a great little travel capsule wardrobe too!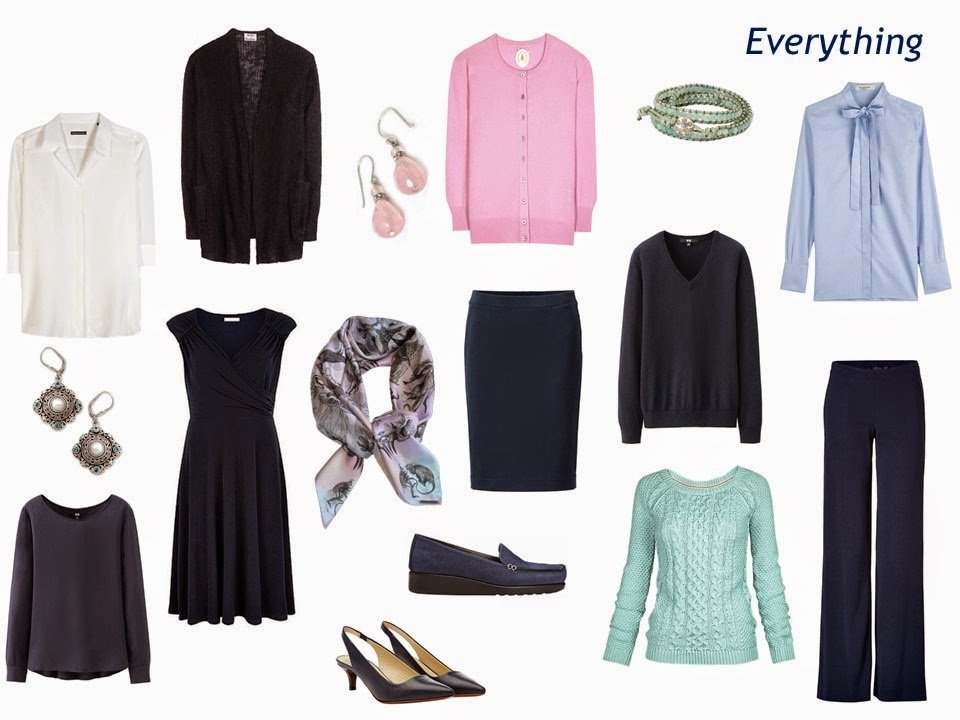 Now you have these options to start you week looking chic, without pulling out your hair in the pre-dawn darkness trying to put together an outfit.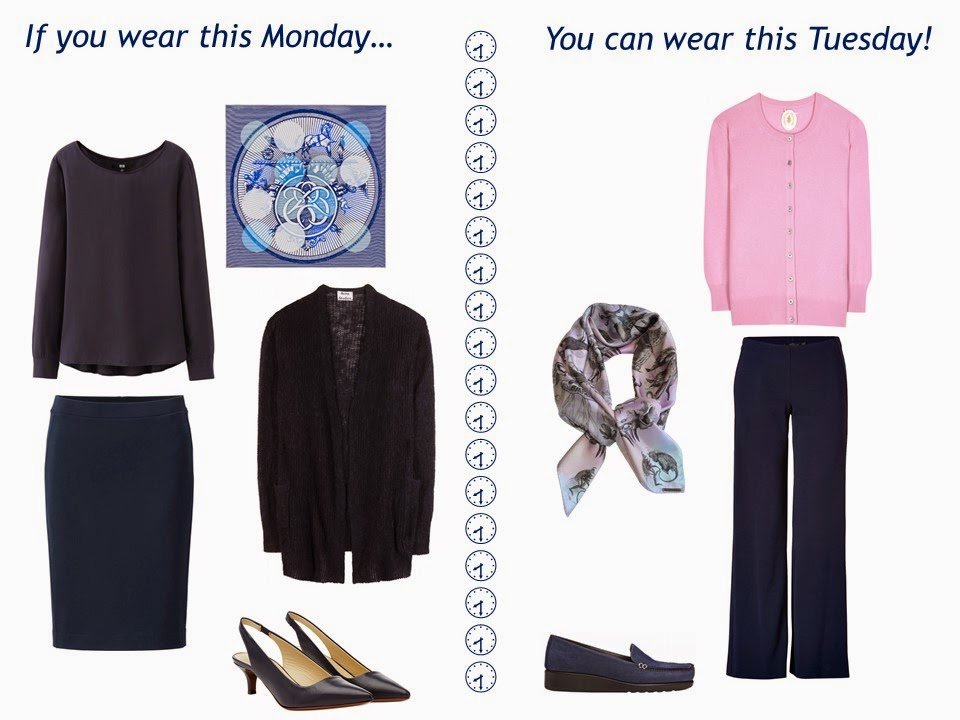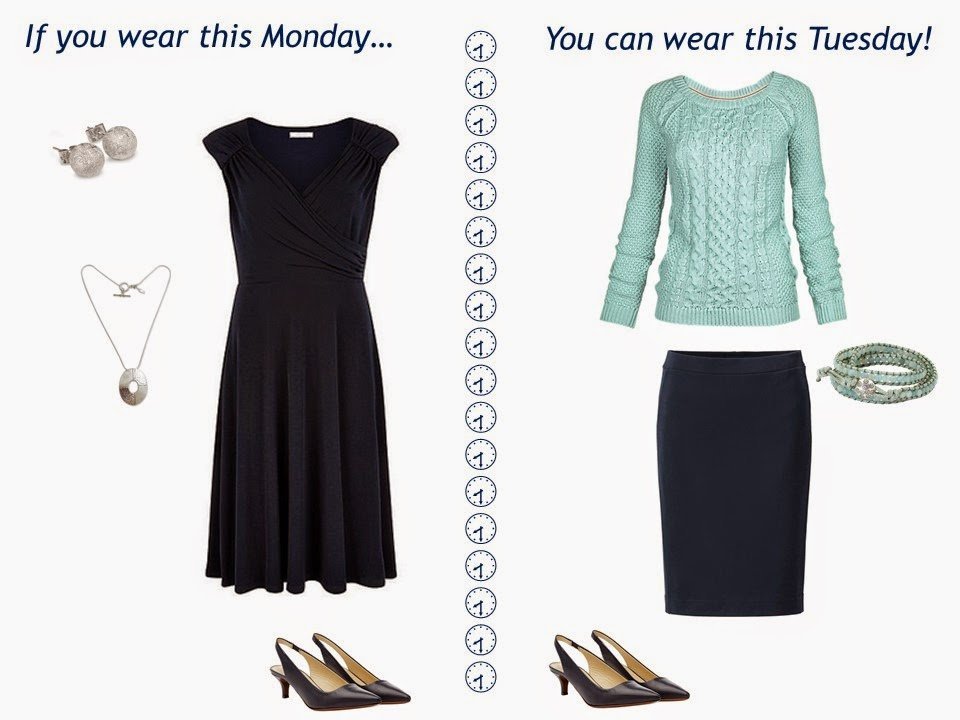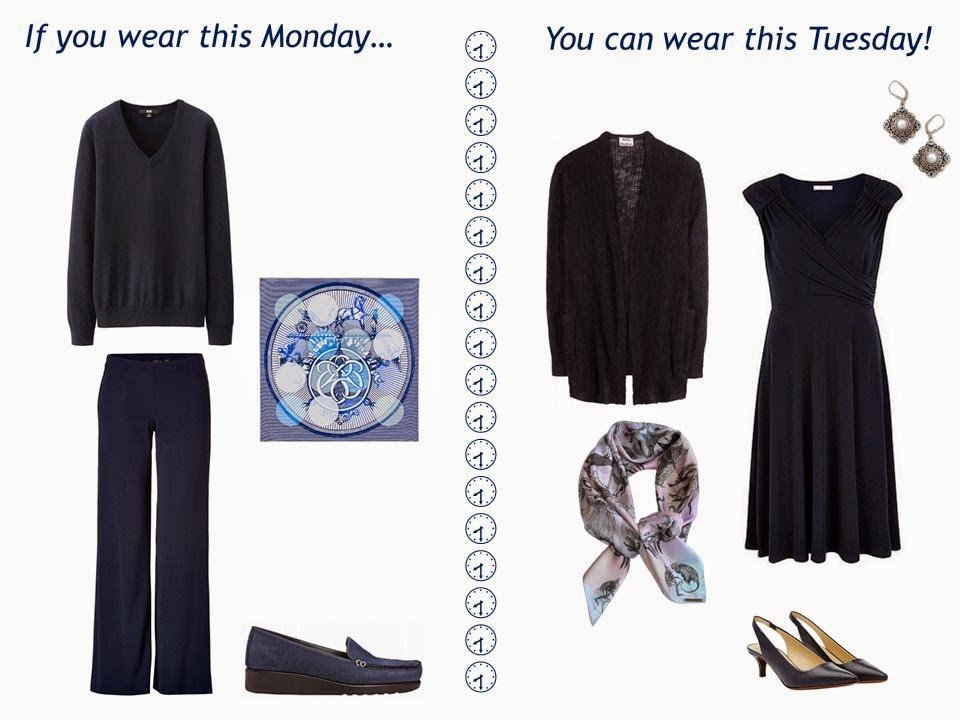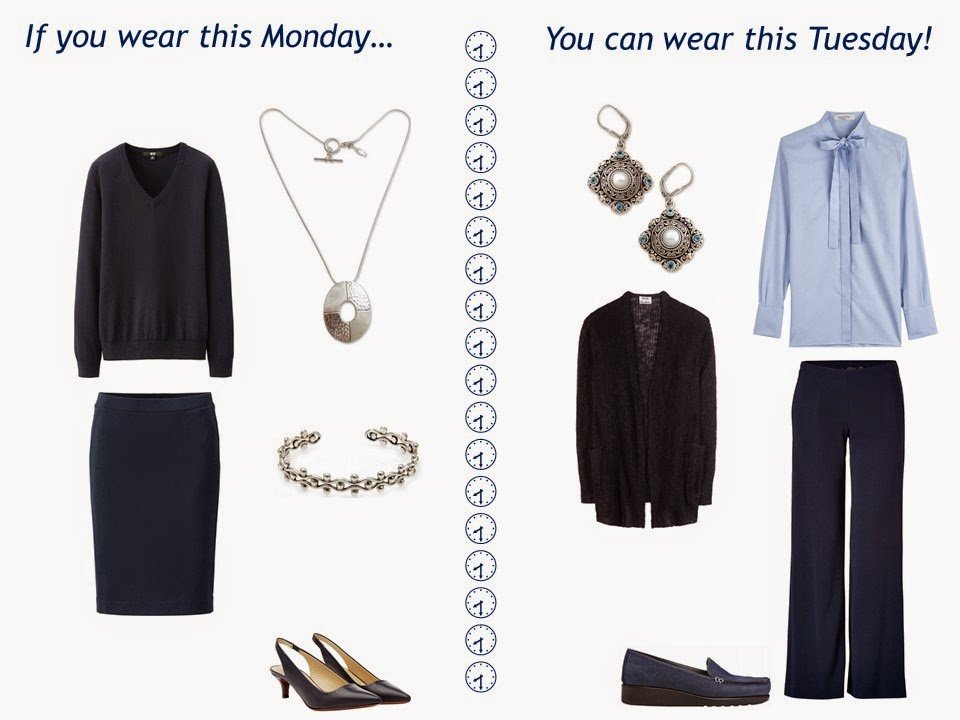 love,
Janice