February 4, 201
Saturday, one of my friends too me to the most AMAZING store… It's completely unassuming name is
Juju's Vintage Resale Shop
, and it's in a strip mall in Chicago, but very near Niles, Illinois. You could drive past it every day for a decade and never imagine the amazing wonders to be found inside…
This is just one of dozens of displays. It's almost all vintage costume jewelry, it's gorgeous, and the abundance makes your head spin!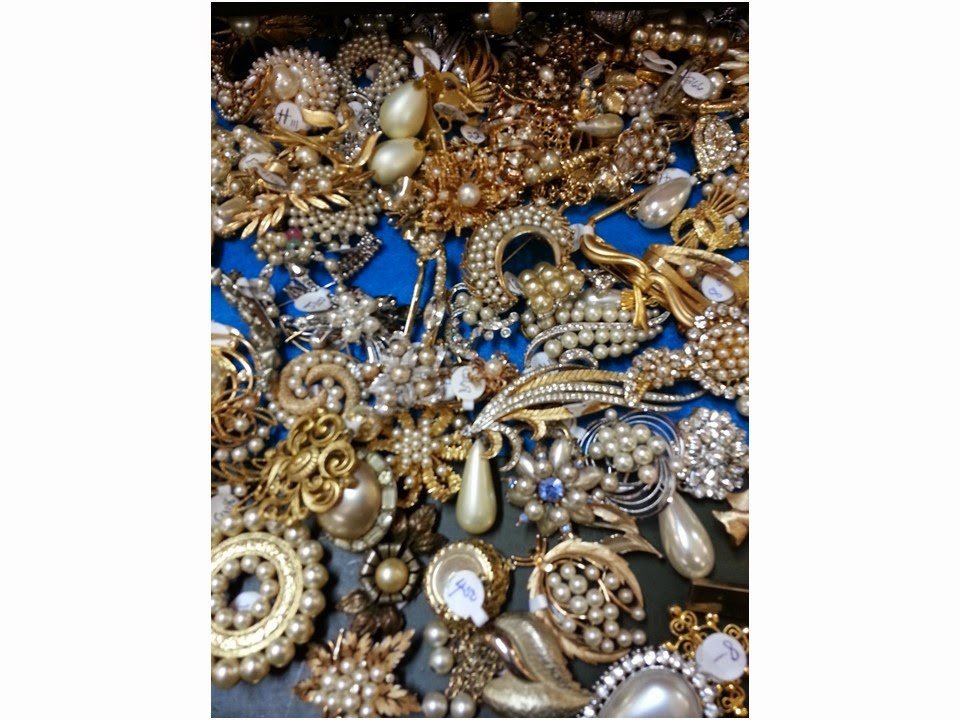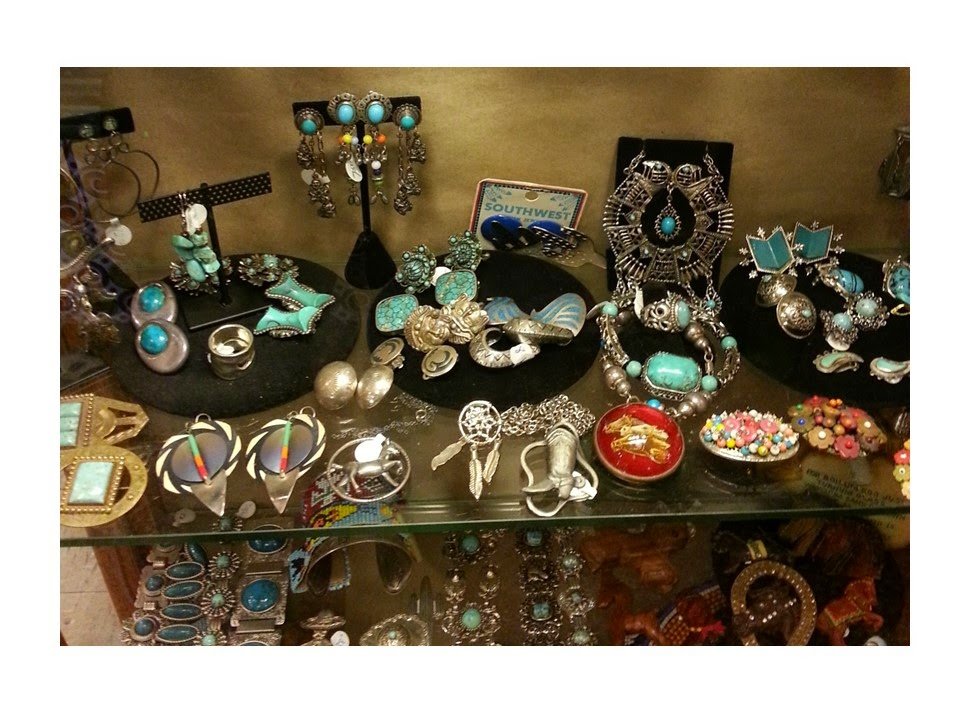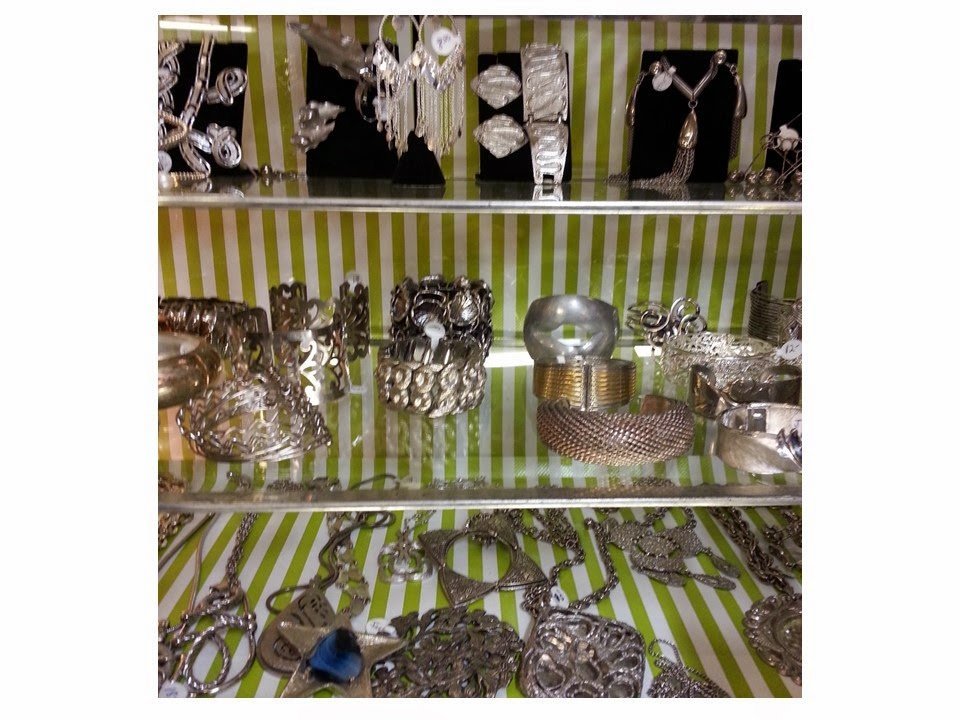 Maybe an entire ETAGERE of black and white holds some appeal?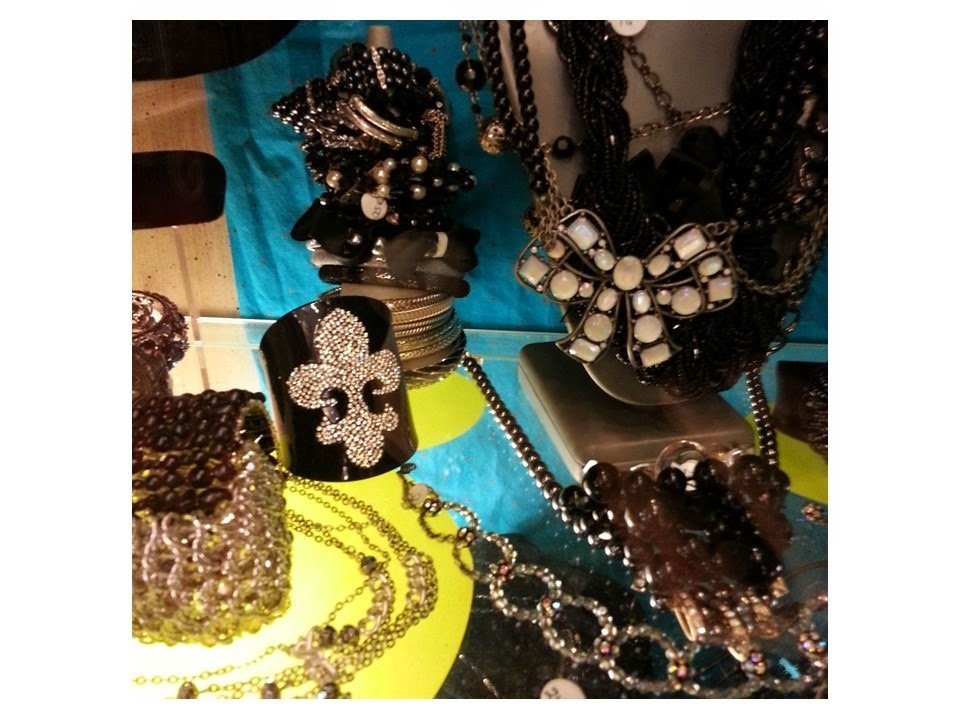 It was pretty clear that we were going to be in this store for at LEAST an hour, just admiring all of the amazing items, and the creative and appealing ways that the owners, Suzanne and Jules, had displayed the riches. And it was also abundantly clear that I would buy something. (I had set a firm spending limit for myself BEFORE I ever got on the train that morning – that's a really important first step.)
Initially, I was overwhelmed and began to lose my personal style bearings!
Deep breath.
Close my eyes. Envision my closet, my favorite clothes, my favorite outfits, and the jewelry that I already own that I love and wear the most.
Dig deep into my memory for the personal style mantra "La Valise de la Garconne" (The Tomboy's Suitcase)…
Remember the values of Timeless, Elegant, Classic.
And start looking in 3 specific categories:
1. Bangle bracelets to wear with my sleeveless summer clothes.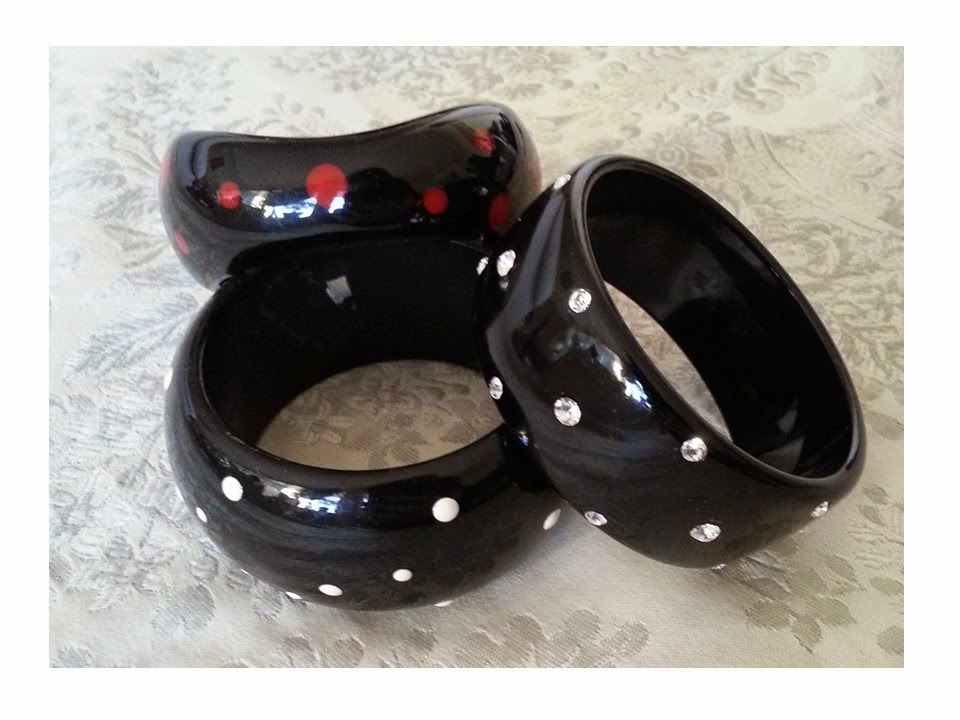 2. A pretty necklace that will flatter my simple dresses. and
3. Something with pearls!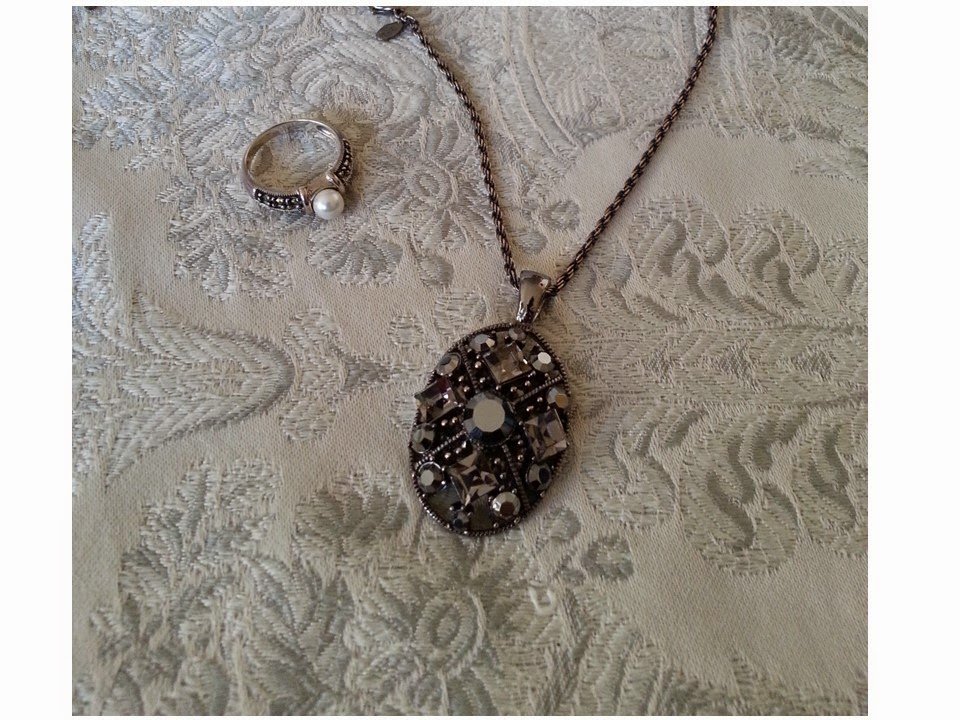 I came in under budget, and I'm delighted with my purchases. And I got to spend time with a new, but very special, friend!
Losing your compass for a second or two is okay. Wallowing in all sorts of fantasy is perfectly fine. But before your wallet comes out, make sure that you're shopping for your real, core, personal style. Dreams are great; reality is permanent.
Juju's Vintage
7214 N. Harlem Avenue
Chicago, IL 60631
(just north of Touhy Avenue)
love,
Janice