November 7, 2014
You really, seriously, can get inspiration anywhere, if you keep your eyes and your aesthetic heart open to what's out there. This absolutely wonderful picture was sent to me – what a delightful mix of softly faded colors.
It wasn't at all hard to come up with a color scheme. Many of you ask about how I build color wheels – I use the graphing gizmo in PowerPoint. I use PowerPoint for all of my vignettes, because it does everything I need. Just insert a graph into a slide, and then change the colors and sizes of the various wedges to suit your preferences. You have a new, beautiful mnemonic for your wardrobe colors, AND you have a new skill to put on your resume. How fun is that?
This lovely woman works in a library, so she likes things to be neat and orderly. But she's been known to handle the older books with a particular gentle care, giving them a last, lingering caress that leads us to suspect that maybe some of their tender sweetness has seeped into her heart.
FYI – if you're looking for this sort of neutral online, look for the color "stone". It's often called that…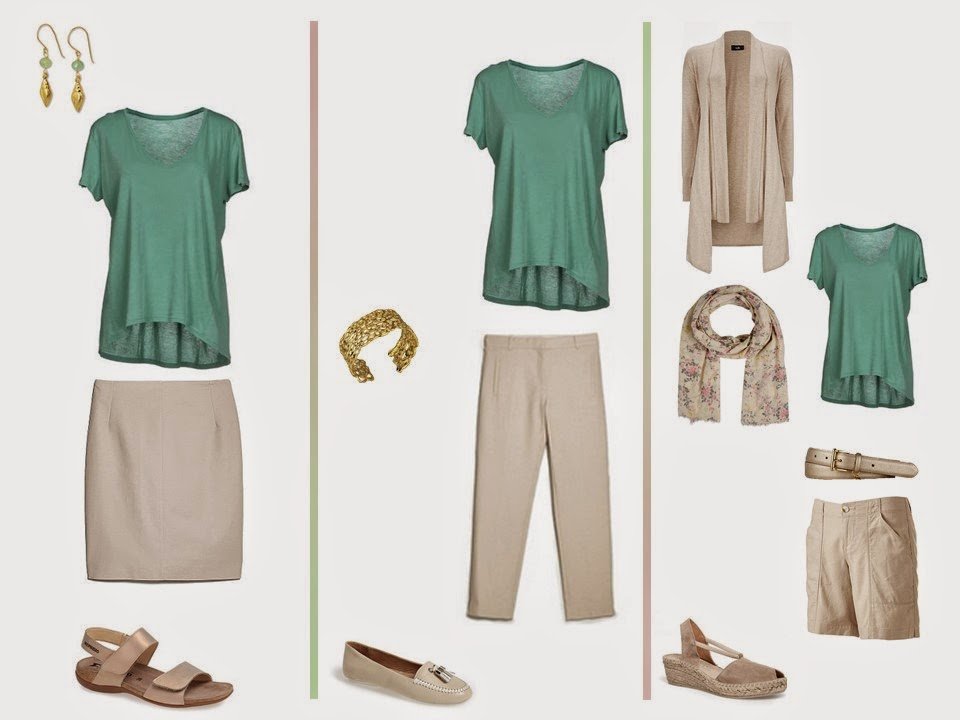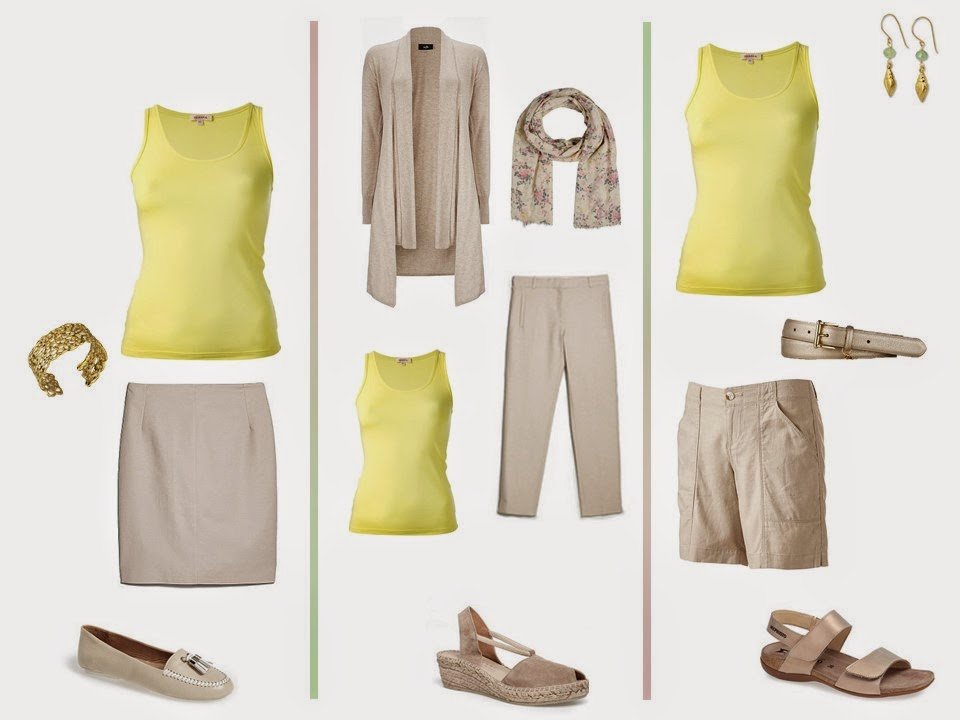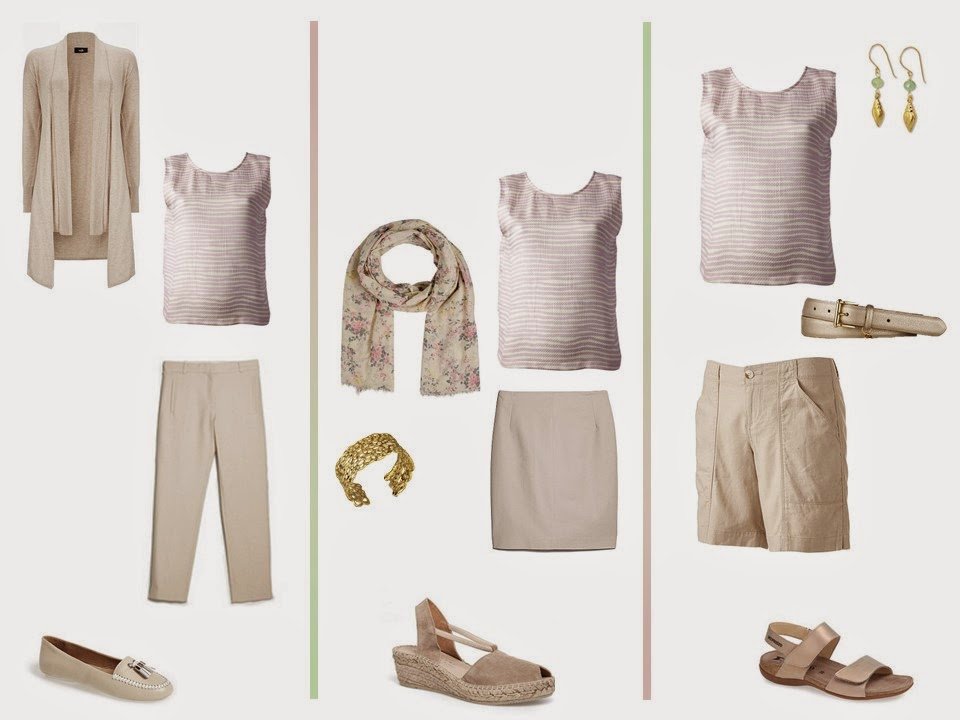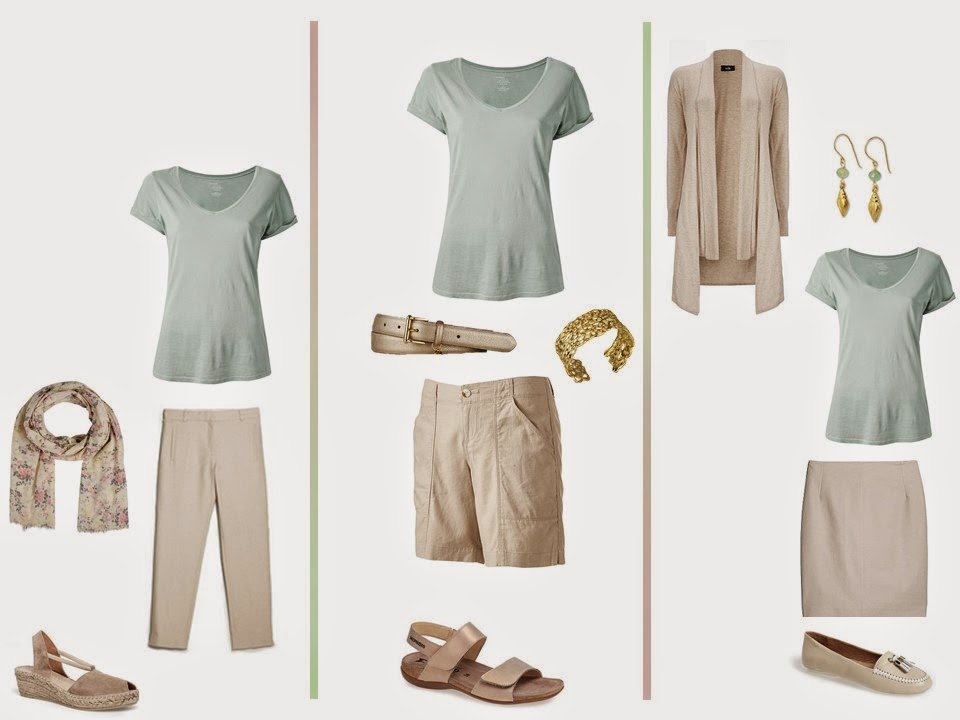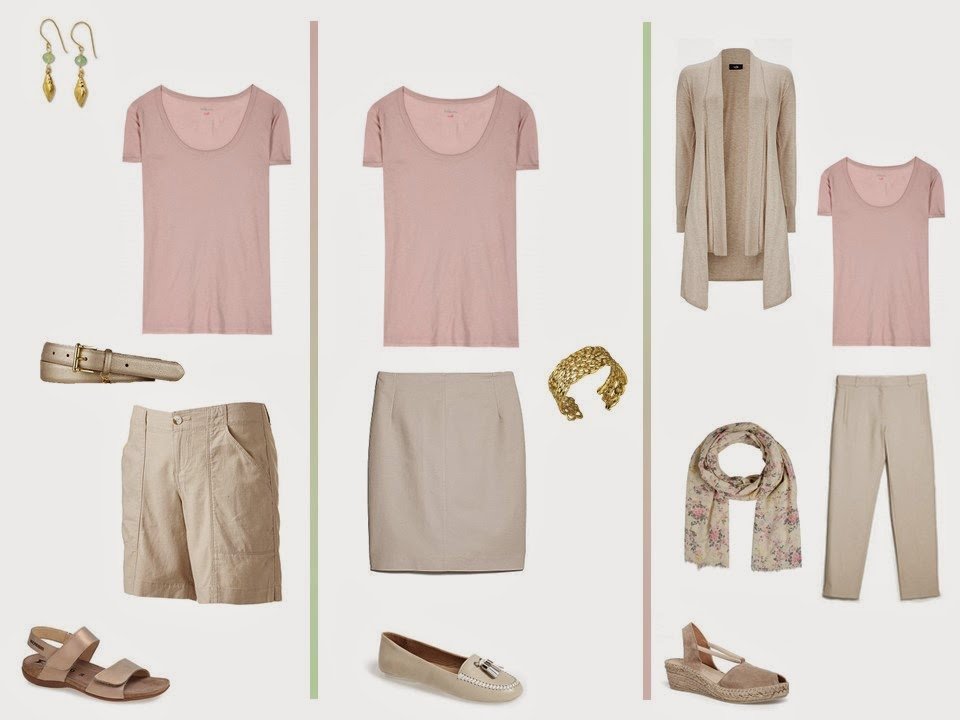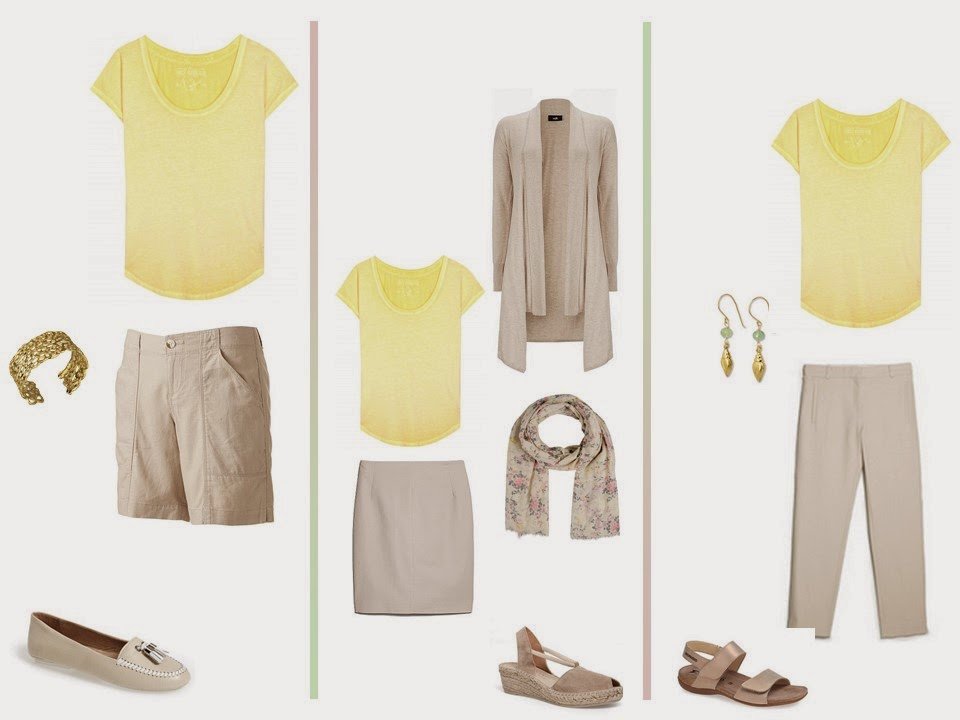 love,
Janice