November 6, 2014
There's a lot of beauty here, and colors galore…
I settled on these, using ink blue as my base neutral. Realistically, you could choose anything soft and muted in the green/blue/purple family and be extremely successful.
This is for someone subdued, a little bit dressy, going away for a couple of days to a warmer destination. Maybe not the beach, but someplace where lighter fabrics will be comfortable. The dotted texture of the water is echoed in the first scarf, and the floral earring and pewter loafers are feminine but not girlish.
A linen dress, a silk skirt and a couple of tops, along with some pretty accessories are all you need.
There are a lot of places you could go with just these few garments…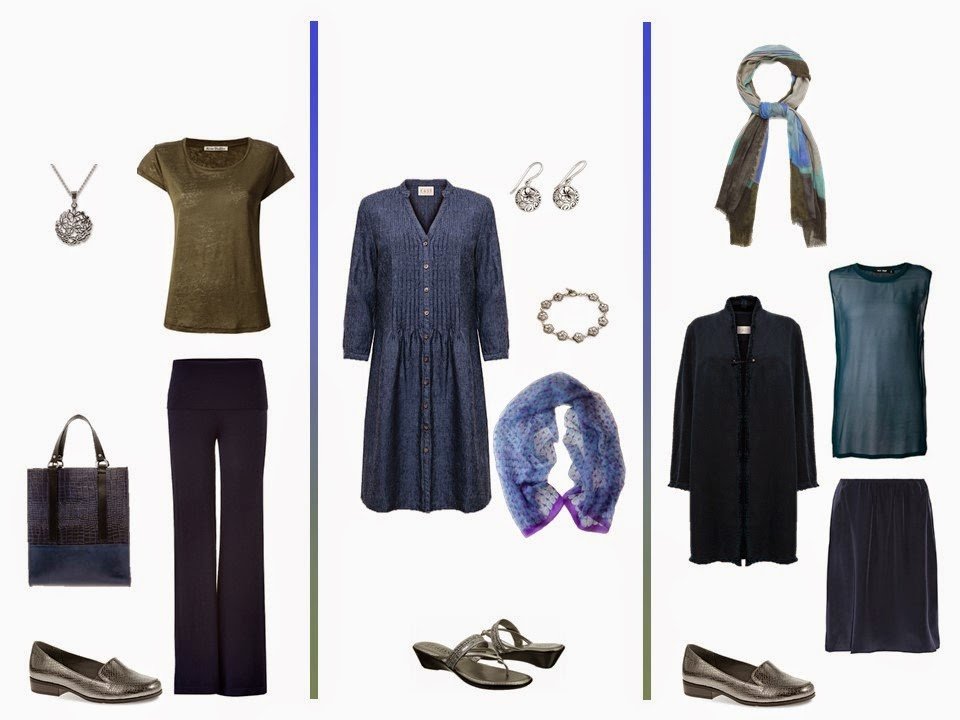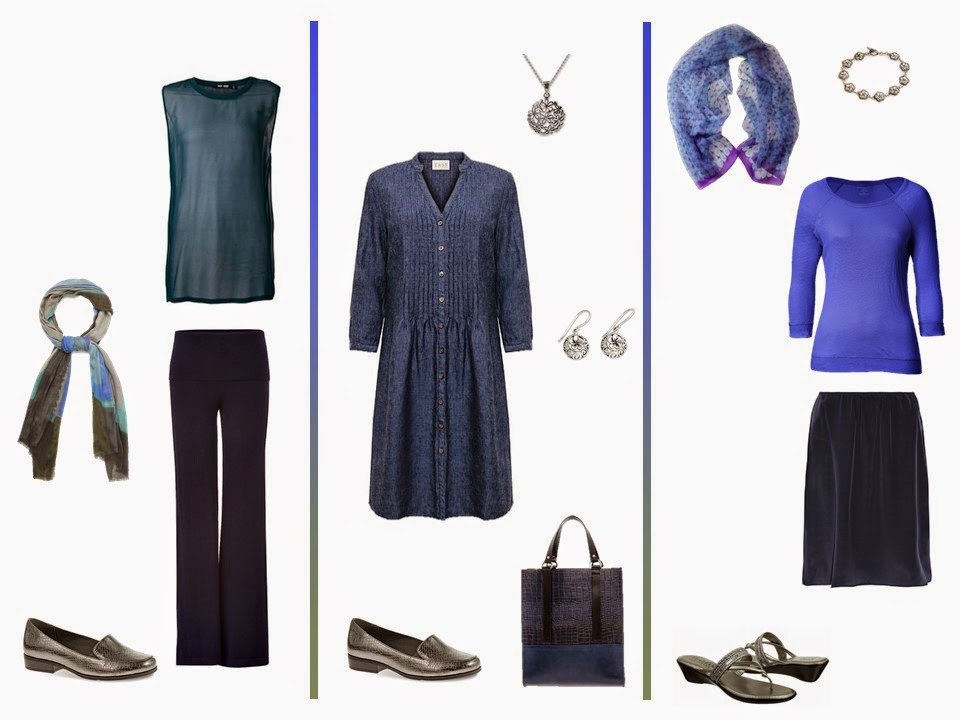 love,
Janice