February 28, 2014
So this is your dream:
And maybe this is your current reality:
All the more reason you should consider shopping your dream, and at least wrapping your immediate self (i.e. your body) in the calm, soft, organic and tranquil colors of which you dream.
Start small – a simple silk tunic that can be worn with any pair of pants you own… This tunic, all on it's own, could raise your spirits for a few days! Maybe some blue shoes, or a bag. And your next pair of jeans could certainly be green rather than something more predictable and conformist…
So many shades of blue from which to choose – but you don't really have to choose! Just as the sky blues all blend into beauty, in the same way you can combine shades of blue with the same overall "feel" into a harmonious whole. And the sandy beige of the soil is an easy color to work with anything you already own, or plan to purchase.
More distinctive colors stand alone well as an uncluttered dress. More shades of the sky, to wear near your face, and to reflect smiles onto you.
A few more things, just to give you some options. Calmness, organic beauty, and simplicity are they key words here. The green tee shirt has a bit of a pattern in it which gives the feel of sunlight playing on greenery…
Beautiful. Easy to wear. Calming to see, in your closet or in a mirror.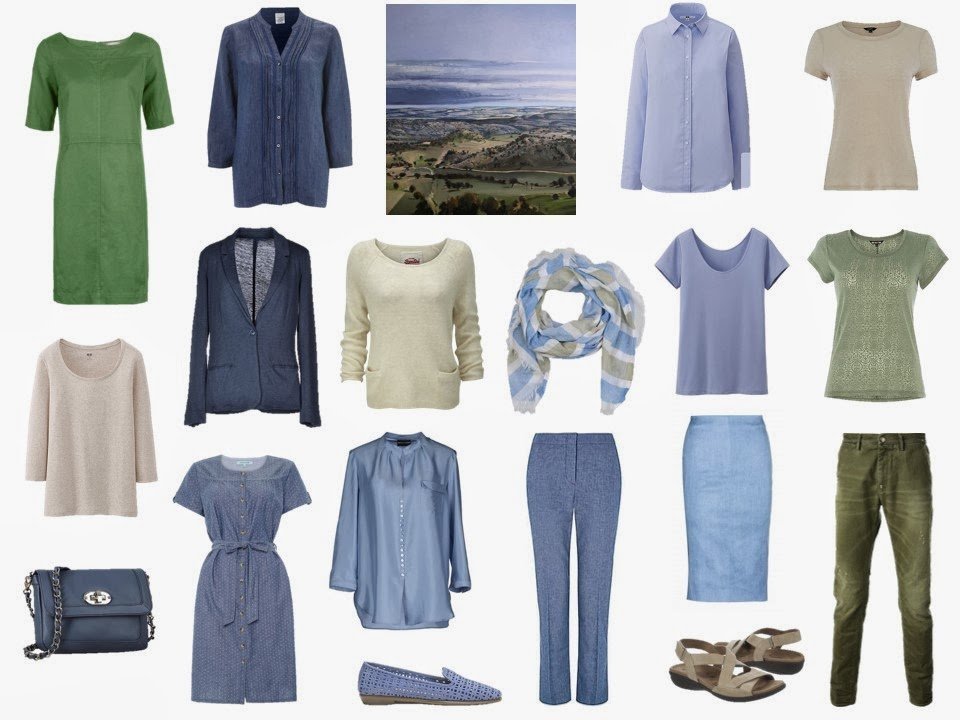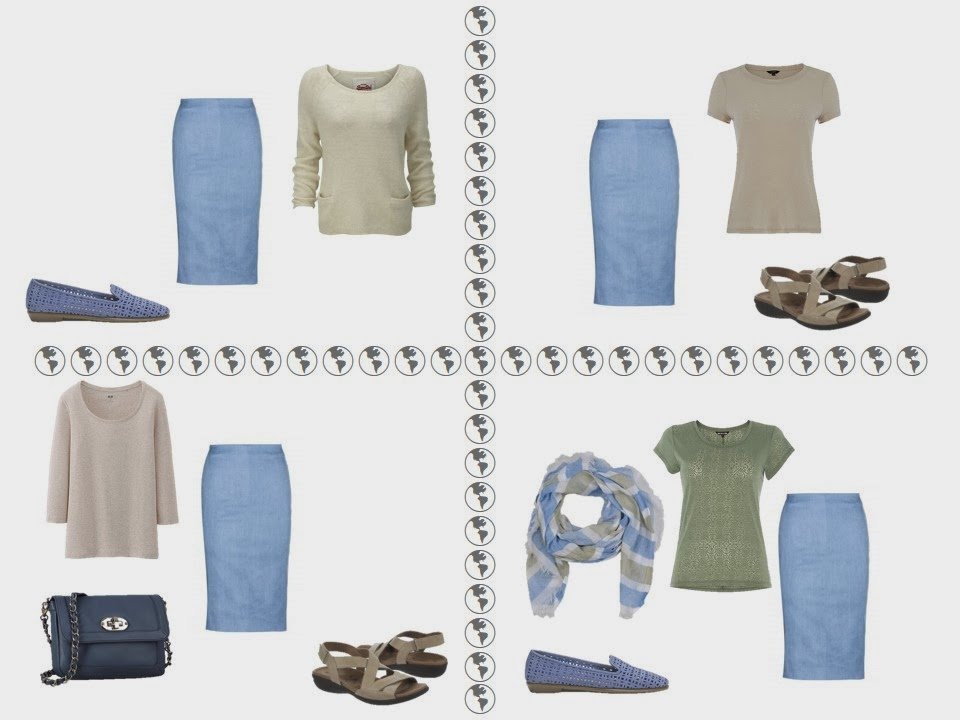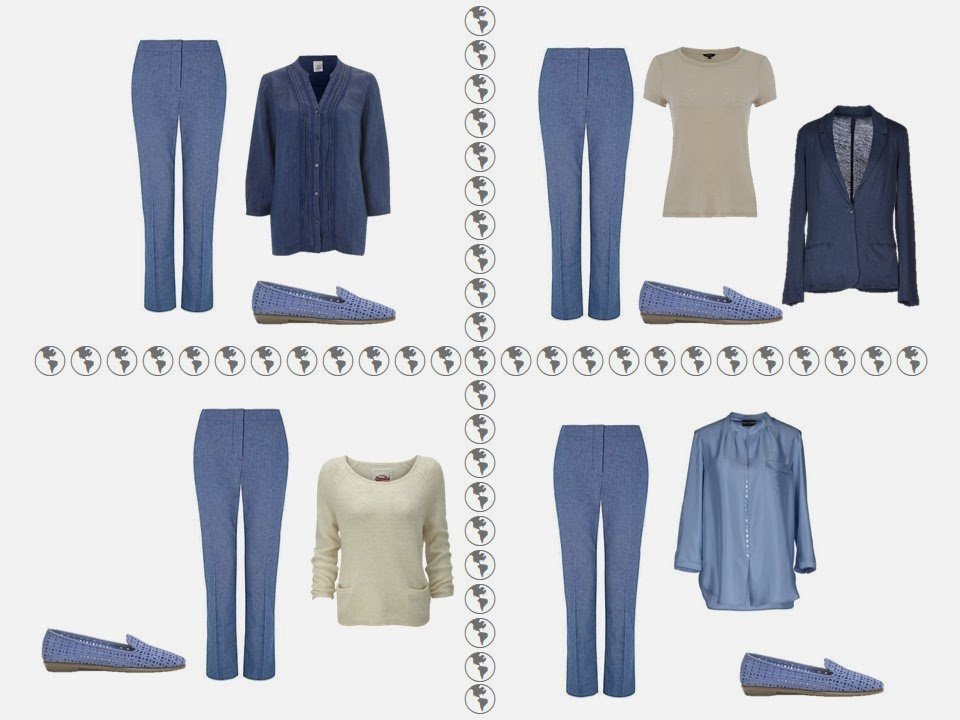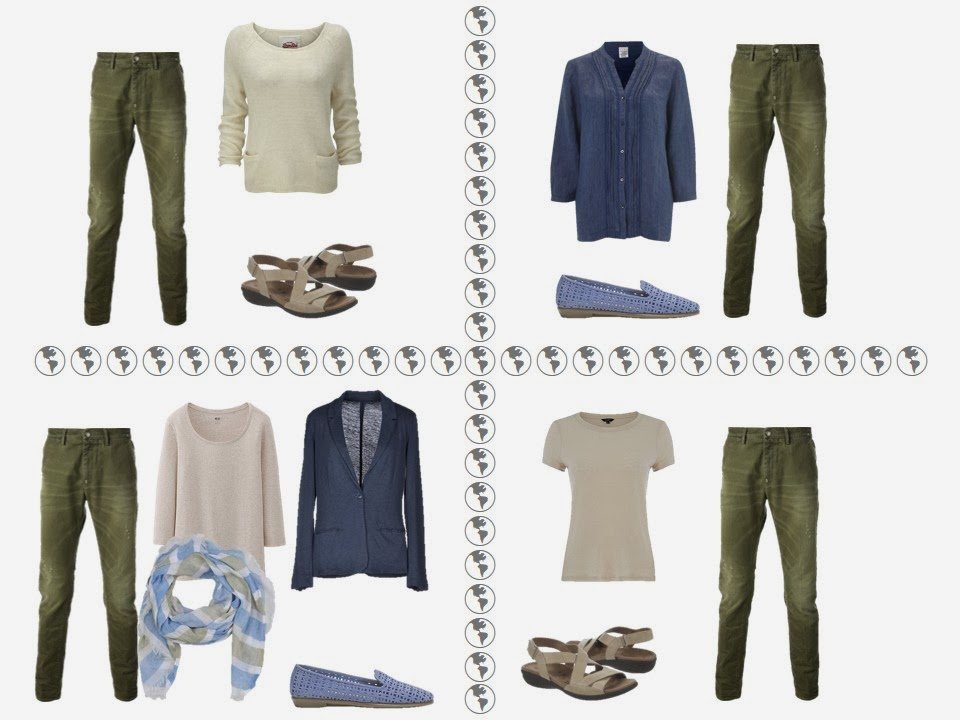 love,
Janice