I get lots of offers, and I'm sure you do too. Often, I find myself thinking about the offer a whole lot more than I really should, and a LOT more than the offer deserves… How to sort this out? Advice welcome; let me share with you my current dilemma.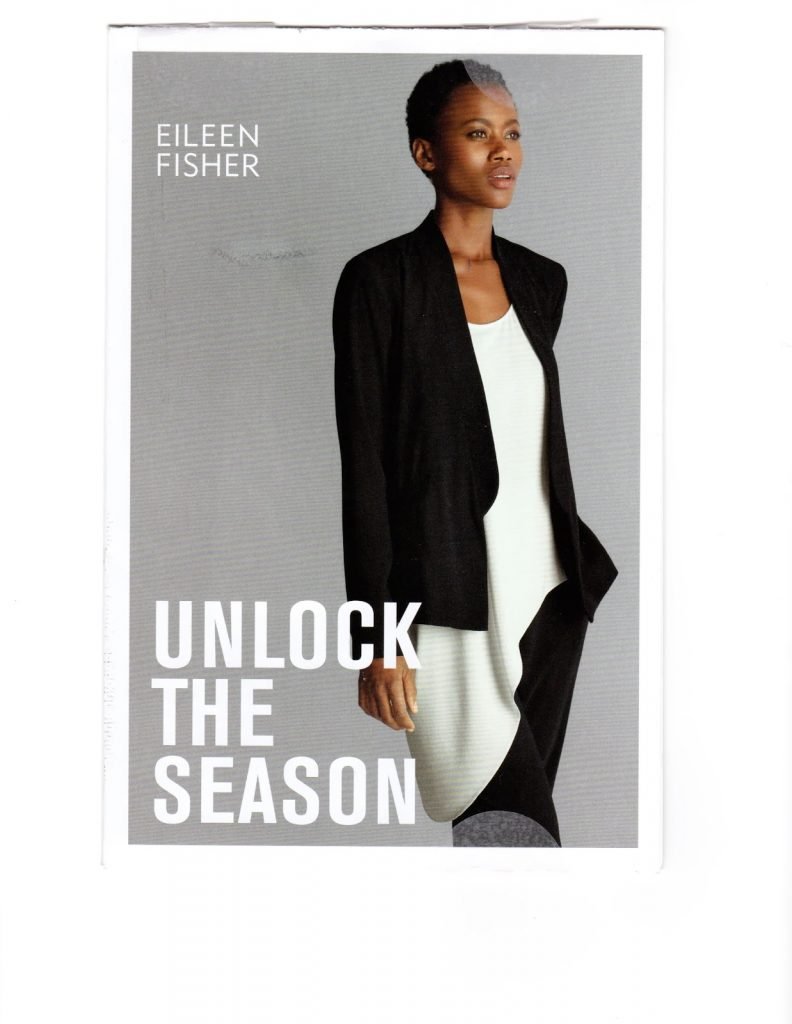 I just received this in the mail. I have a very well-documented love of Eileen Fisher clothing and design, so seeing this in my mail will of course immediate spark my interest – at least to see what she's got new and interesting for this season called "spring", which I don't understand, here in sub-zero Chicago…
Flip over the mailer, and I get more intrigued: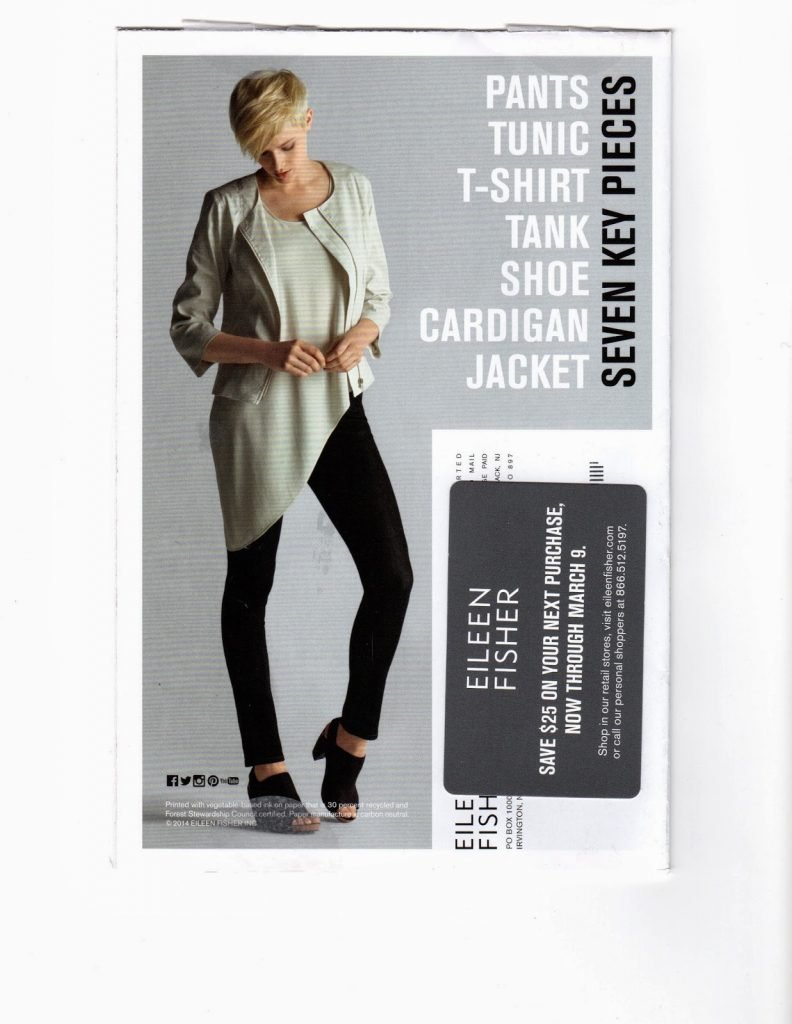 If there's ANYTHING I like more than a tidy list of garments, I don't know what it is. Something in me mentally starts immediately going through my closet and checking the contents against the list…
But THEN, it gets worse!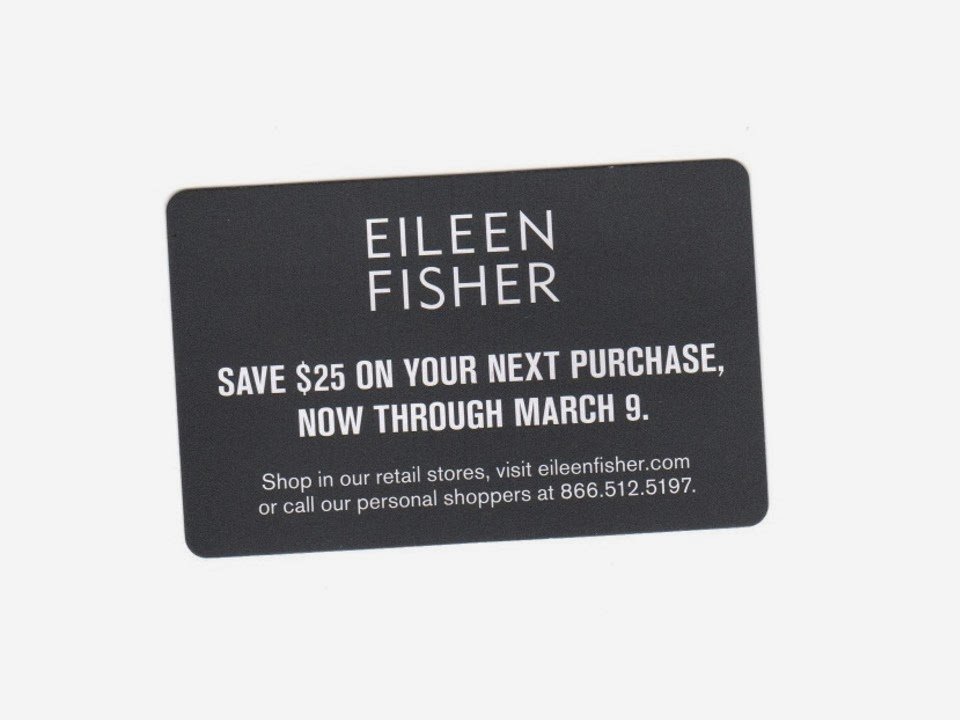 This bad boy is inside the folder…
$25 off, for a minimum $50 purchase. If I could limit myself to $50, this would be a hammering deal. But…
So my dilemma is this: $25 is not trivial, but $25 off of something that I don't need is a meaningless savings gesture as a part of a larger expenditure that was optional until I went to my mailbox.
Sigh…