February 26, 2014
Yesterday's double posting was, in fact, a mistake on my part – the pattern mixing post was supposed to be this morning's post. But I'm having well-documented issues with Blogger, and they chose to give you the gift of two posts yesterday; who am I to argue?
So today I thought I'd share a small post with a few quick observations I made in New York.
First, most women in New York are NOT amazingly beautiful and well-dressed. They might be slimmer than the national average, but that might just be because one walks a lot in New York. (and if you take the subway, you climb a LOT of stairs…)
Secondly, pretty much the entire city wears black coats. Maybe grey. Possibly denim… It's a dark, dark, DARK crowd. I think my next winter coat might be some astonishingly bright color, just to break up the monotony.
Third, scarves are becoming much more common. Not at the levels of Parisian ubiquity, but most women were wearing a scarf, and even a few men. When most of the men are wearing scarves, we will have achieved a Paris level of scarfiness!
I noticed a couple of themes that were frequently repeated in women's outfits. The first was the Fair Isle sweater with a bright or light scarf: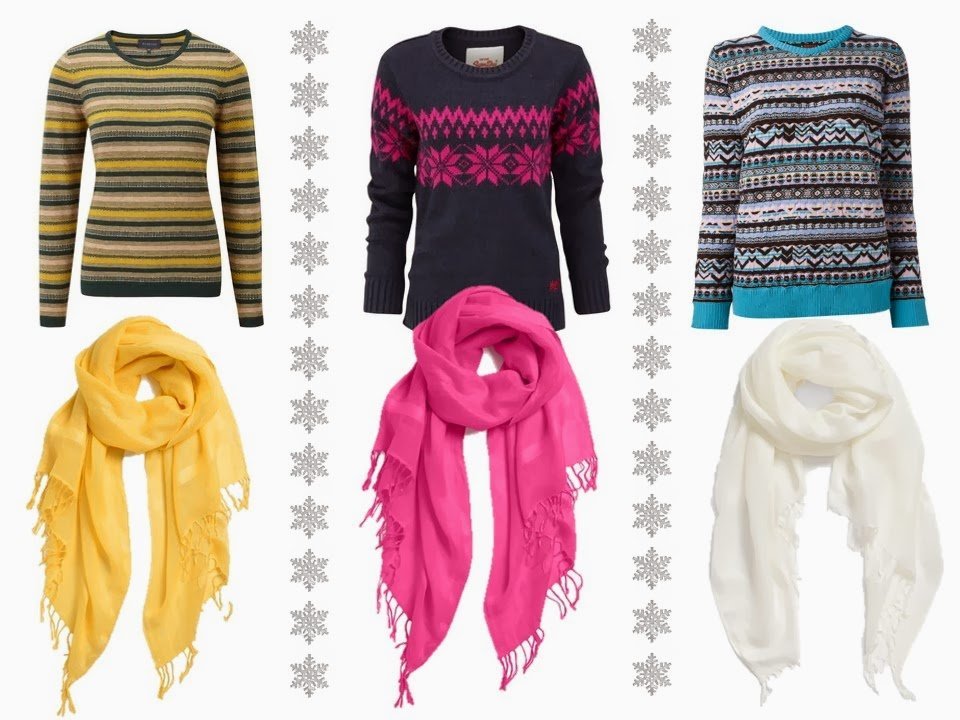 This was invariably worn with black or grey trousers, or jeans. Serious boots were the order of the day on almost every woman except the most silly and reckless.
And I saw a lot of striped sweaters, worn with patterned scarves – dots, animal prints, or more stripes. This is certainly not unexpected, giving the amount of pattern mixing that was being advertised everywhere. As long as the colors worked well together, these ensembles were very attractive and innovative. Again, the bottom half was simple, warm, and solid-colored.
love,
Janice