June 7, 2023
I must remember to re-visit this art when the weather cools, and I can put our heroine in an Oxford grey outfit…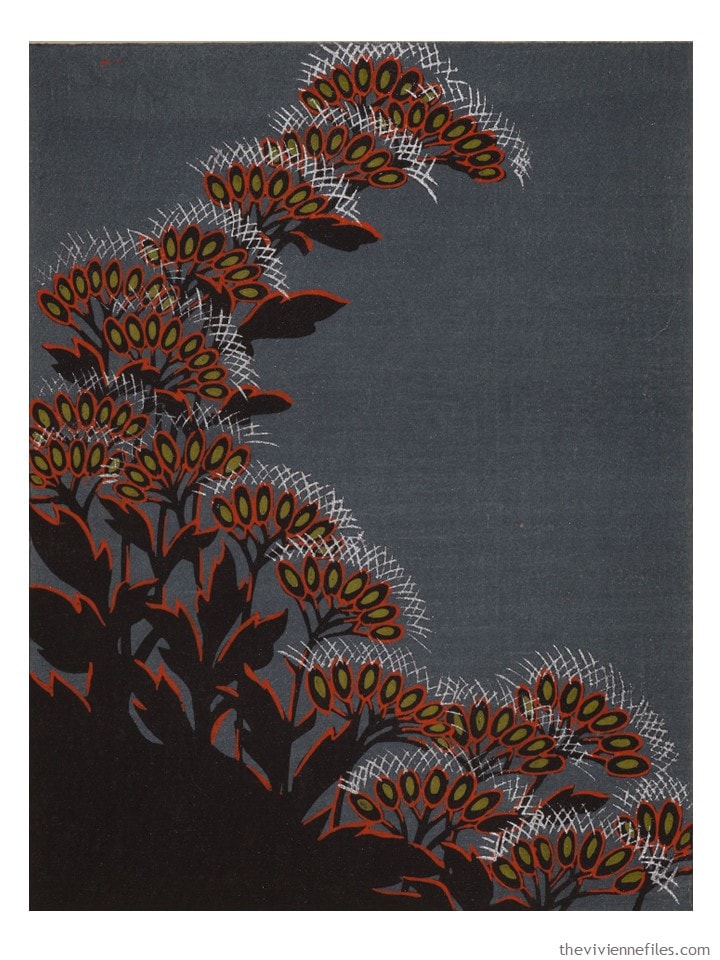 But today, our heroine is sticking with black & white, and 2 vivid accent colors!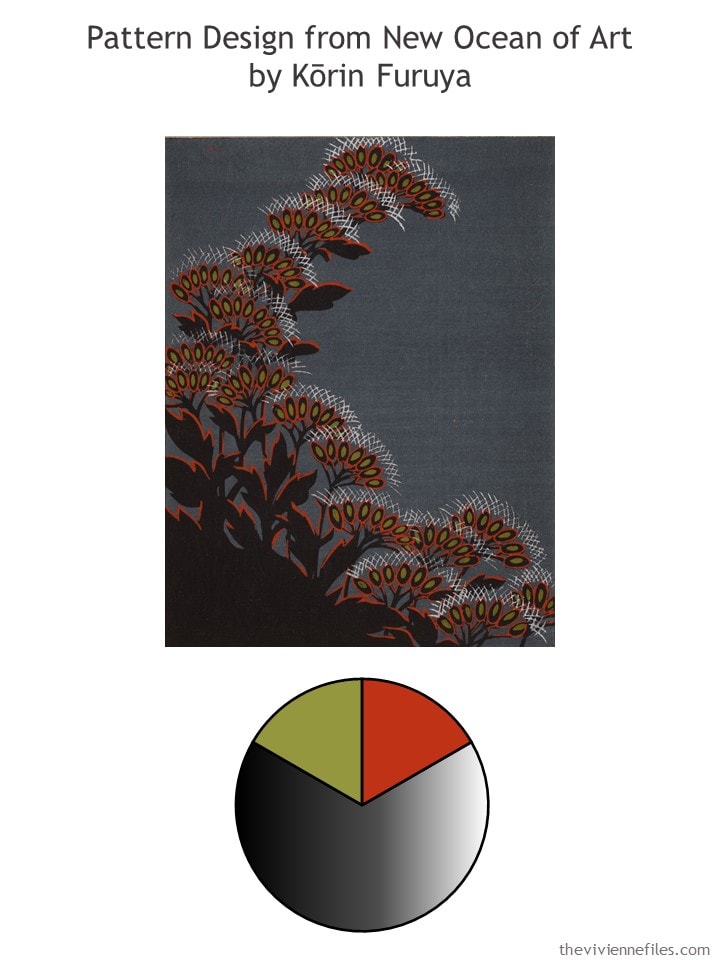 I don't know where she's going! Clearly she's only going for a few days, because her bag is what we call a "weekender." And I assume she's going somewhere warm-ish, because she's wearing sandals…
We might be able to learn more about her upcoming adventure if we peek into her bag?
Well, we can conclude that she likes black and white. And that she's going somewhere warm, and relatively casual. She won't be gone for too long…
And there's NO wrong way to put together an outfit from this travel capsule wardrobe – Whatever's Clean indeed!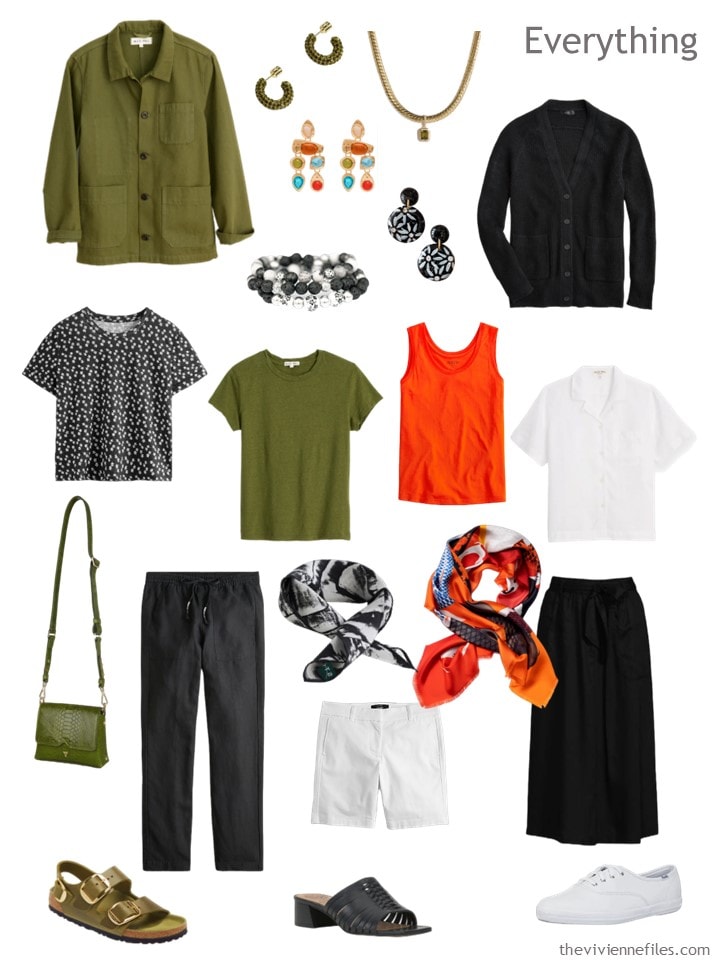 We should keep our eyes open for this woman – we could run into her anywhere! What might she be wearing?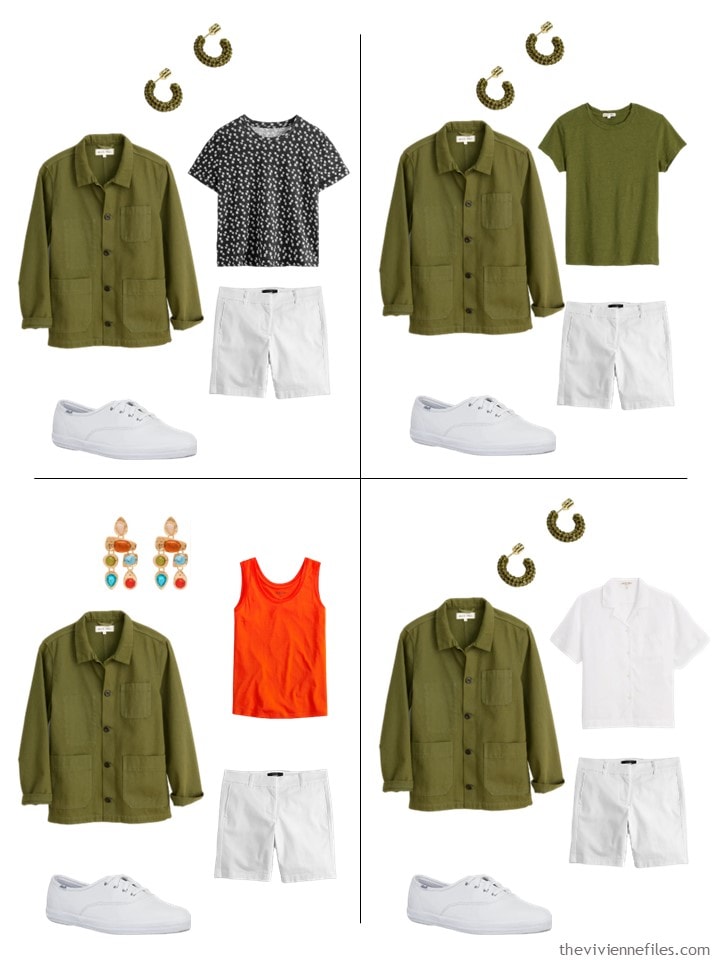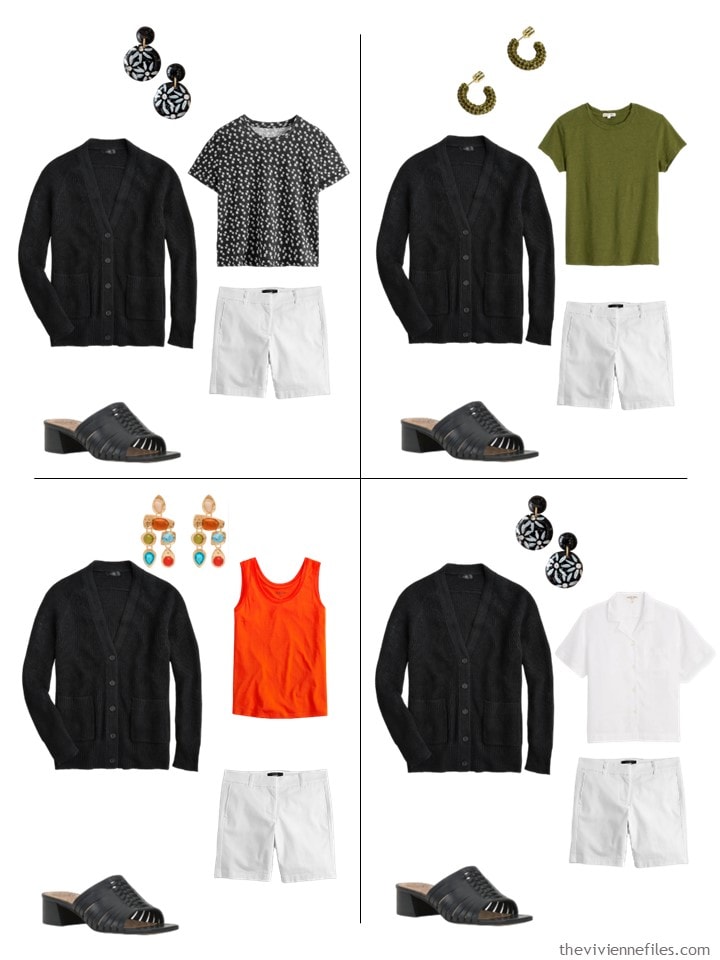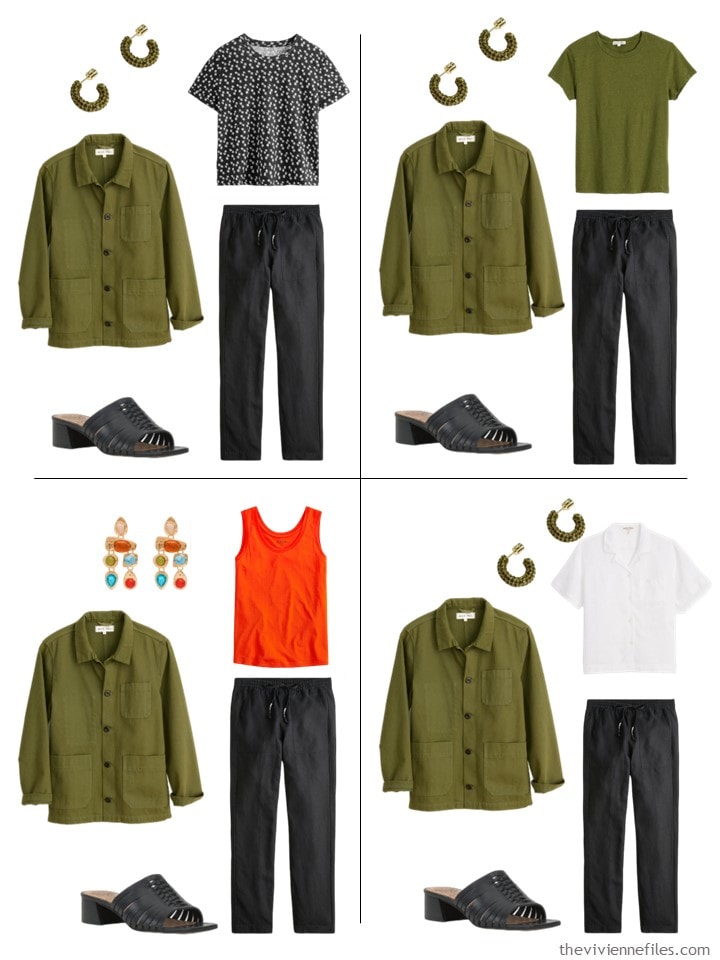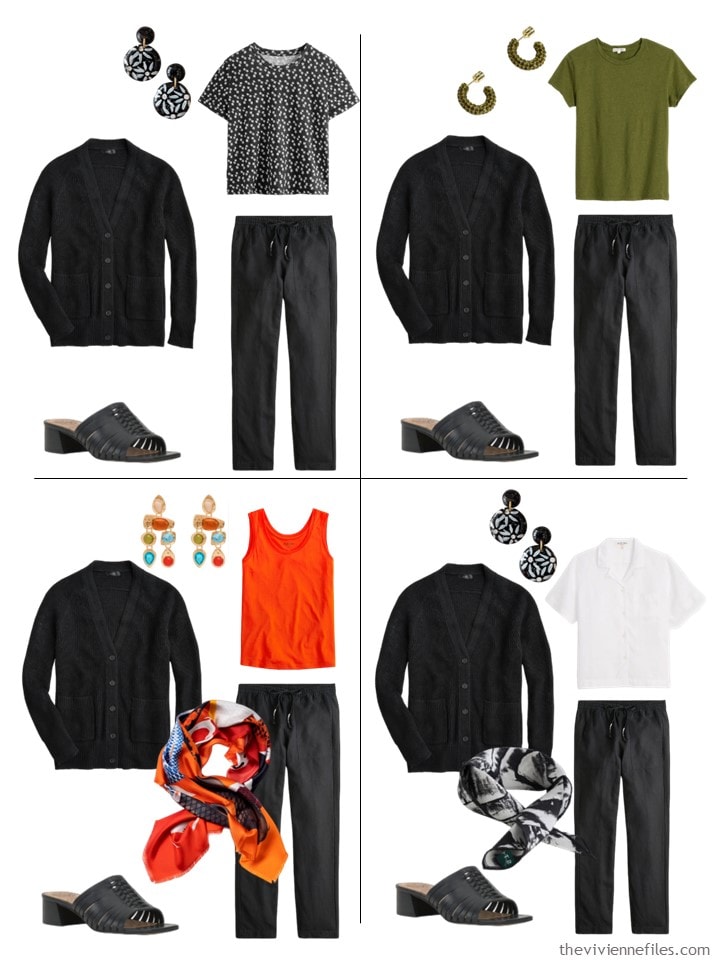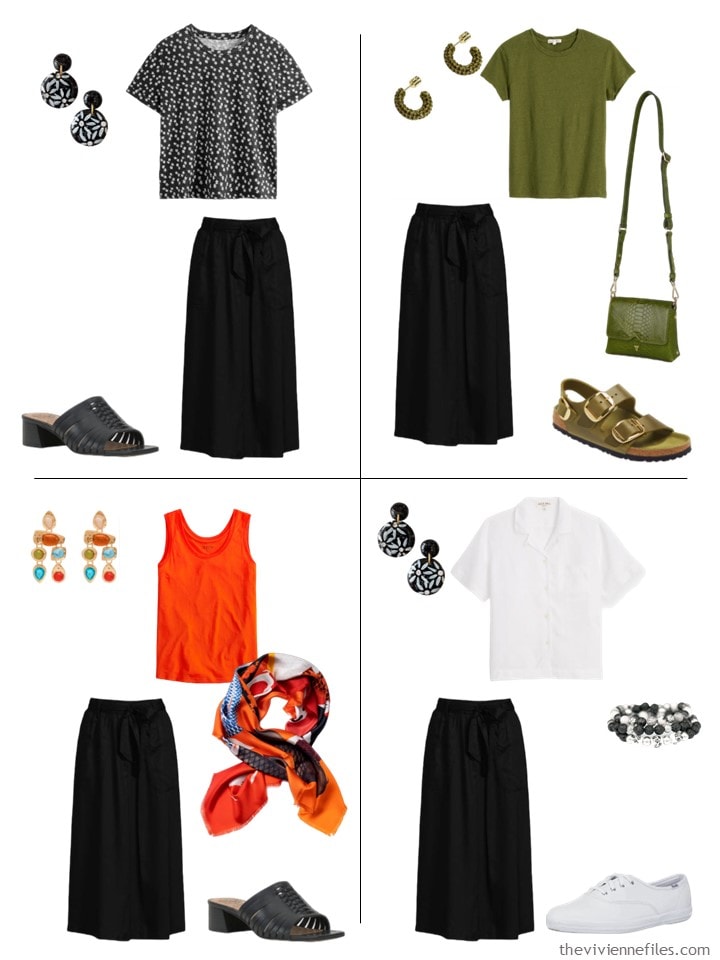 Maybe she's going to be away longer than we think…
Sorry for the brief story, but between fibromyalgia, arthritis and now carpal tunnel syndrome – I have appointments to which I must rush!
love,
Janice
p.s. Six years ago, our heroine was packing for a week at the beach in a BIG family beach house…