June 9, 2023
I had to try this…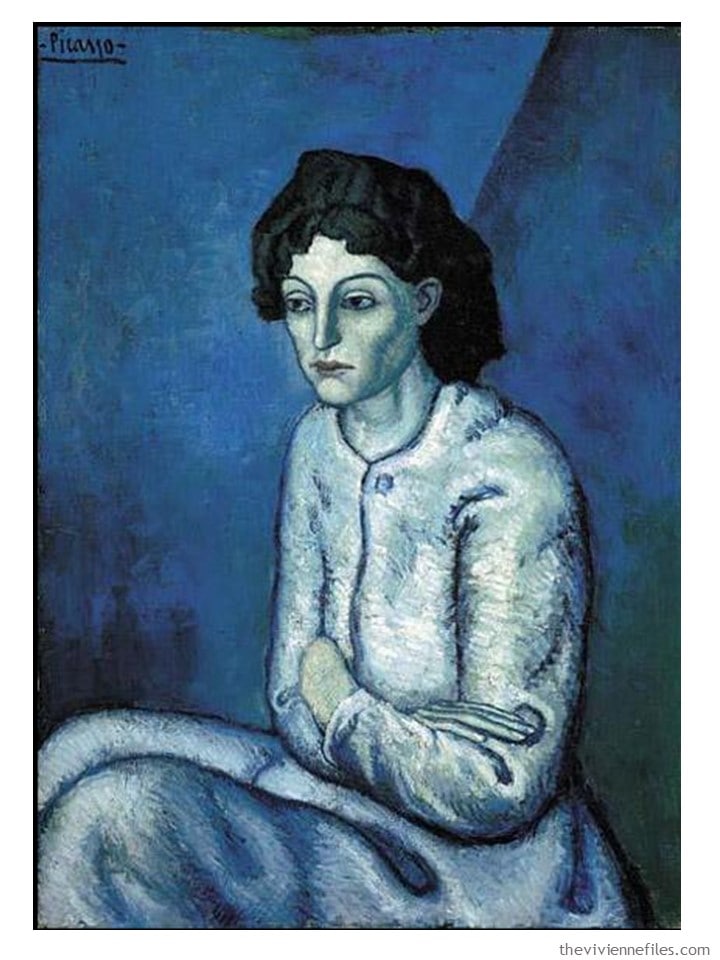 Our heroine is quite a bit cheerier than Picasso's subject!
She committed to wearing blue. It feels right to her, and that's what is most important, right?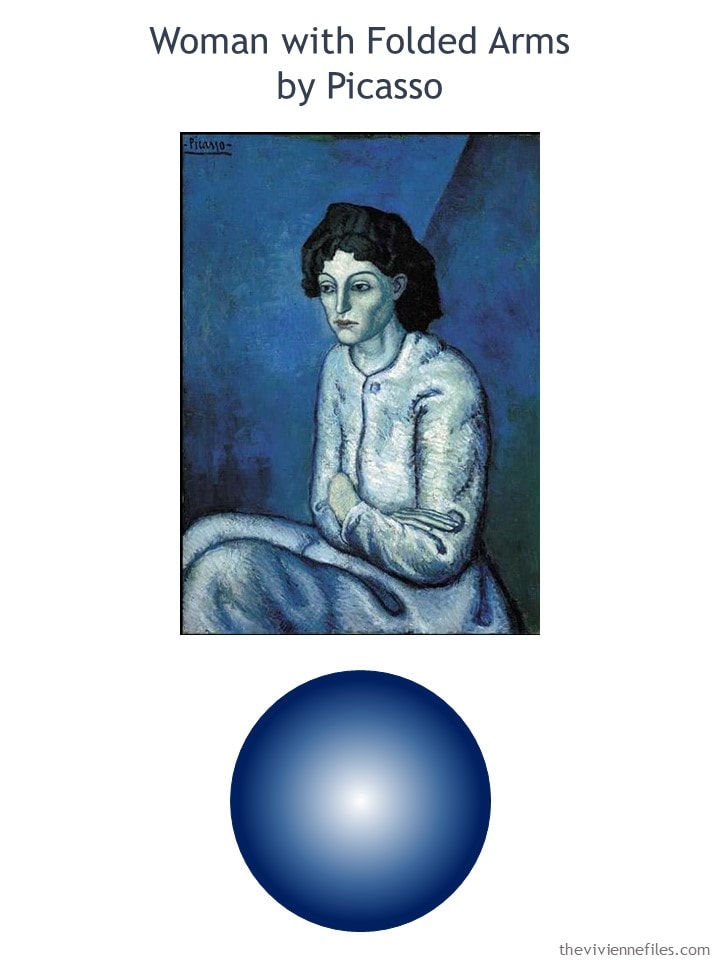 She knows that a painting that inspires you doesn't have to be copied identically – so long as you are true to whatever initially inspired you, you may interpret that inspiration any way you want!
A long weekend seems like a perfect chance to try-out the idea of wearing all blue… She won't be around a lot of people who know her, so she doesn't expect anybody to actually notice that she's always in blue…
The night before she leaves for her wee adventure, she takes a good look at her planned travel capsule wardrobe; she finds it beautiful, relaxing, and familiar to her heart: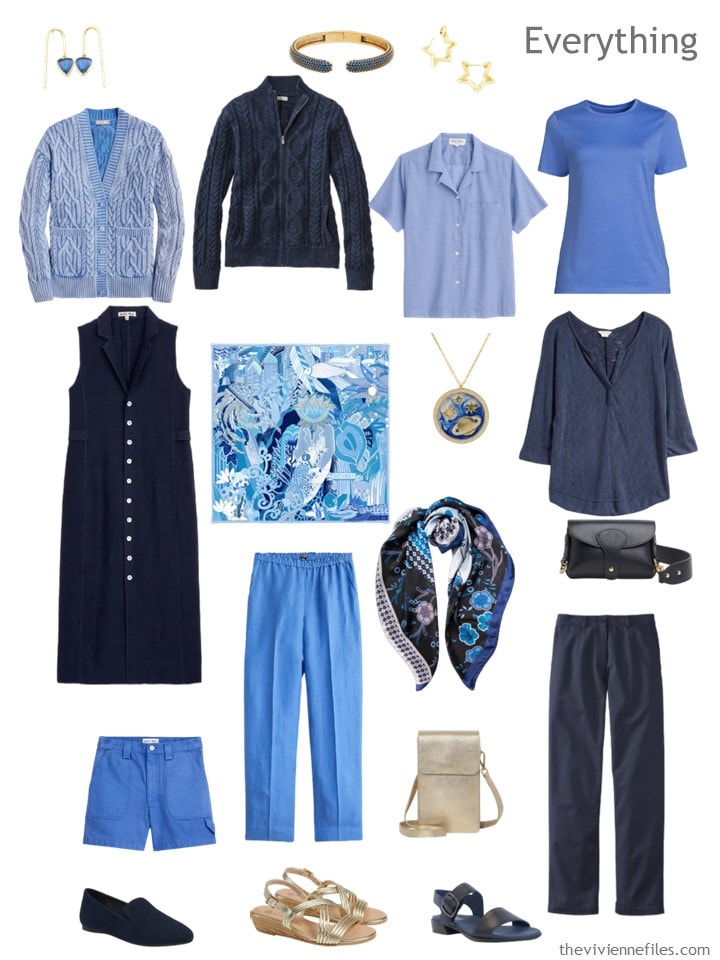 Of course, as all clever heroines will do, she checks to make sure that she has everything she needs, and a variety of outfit possibilities: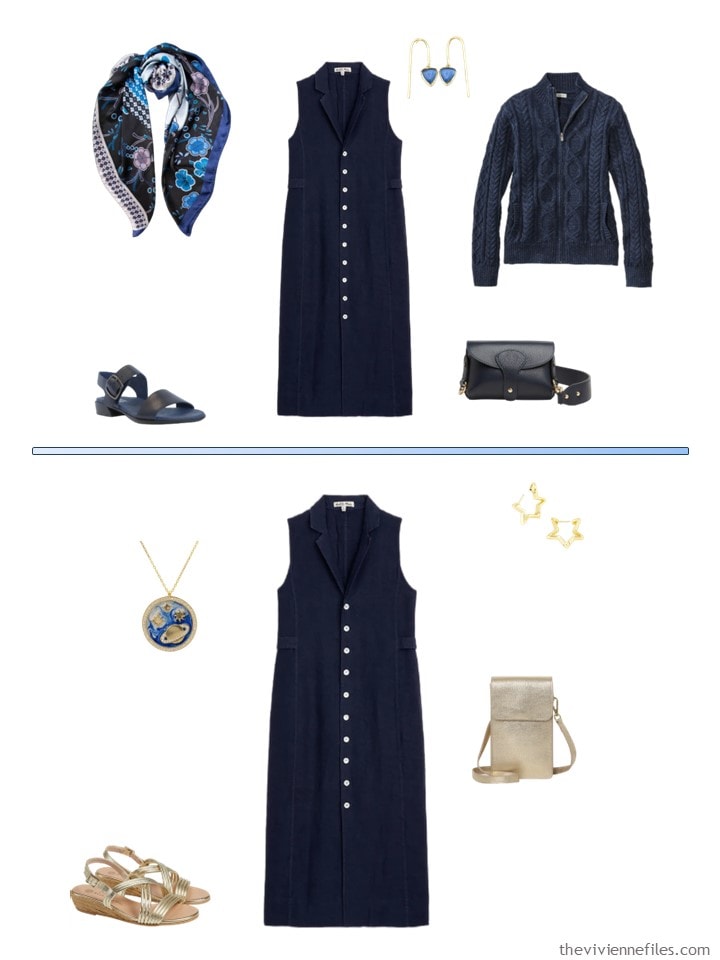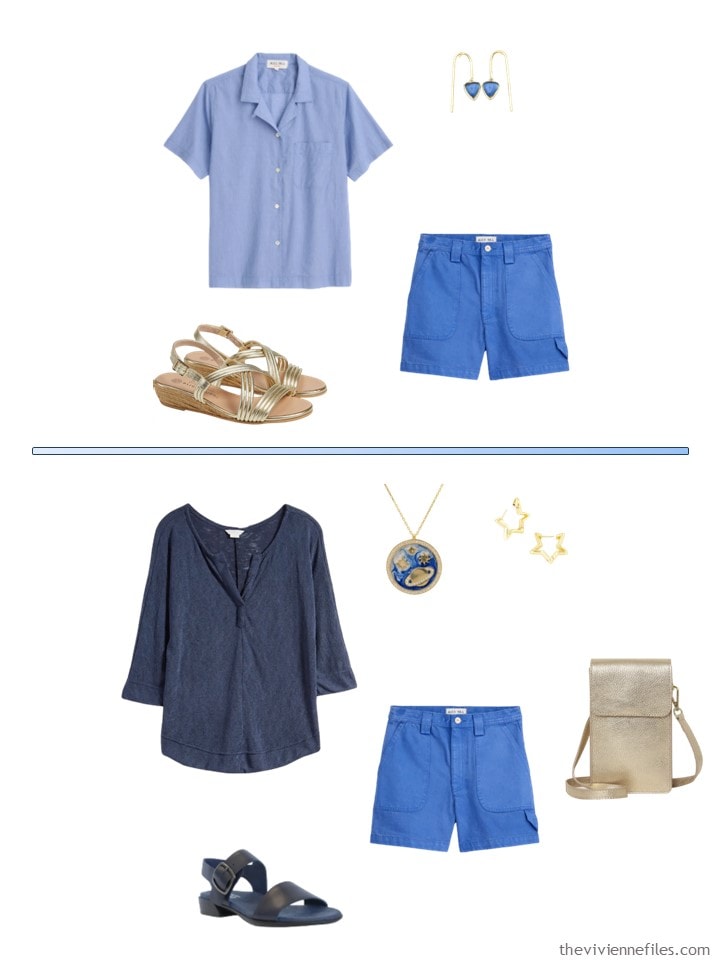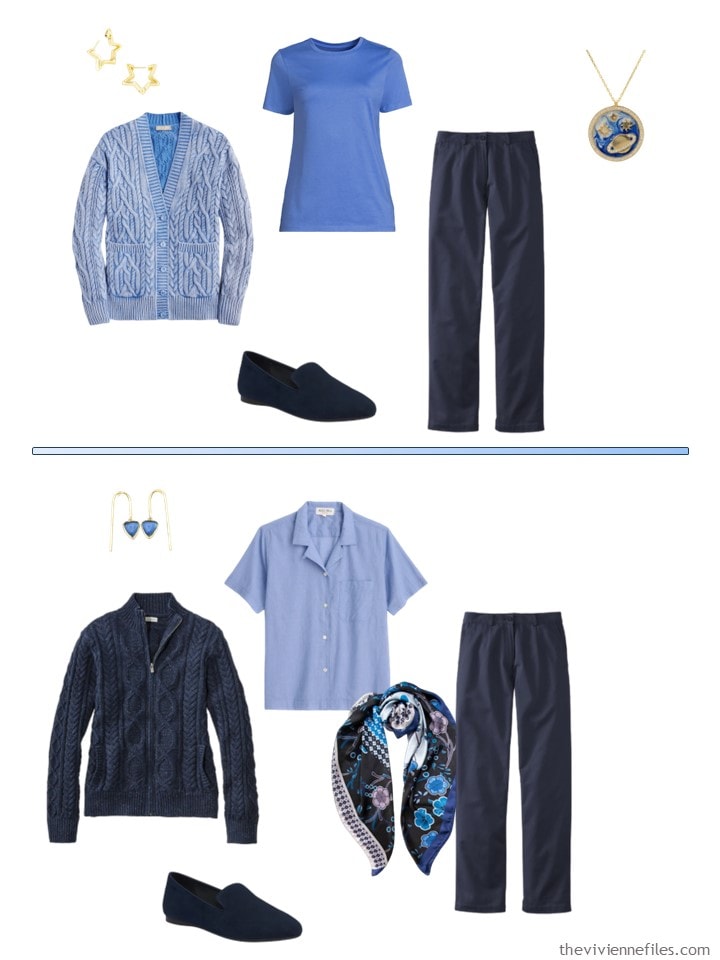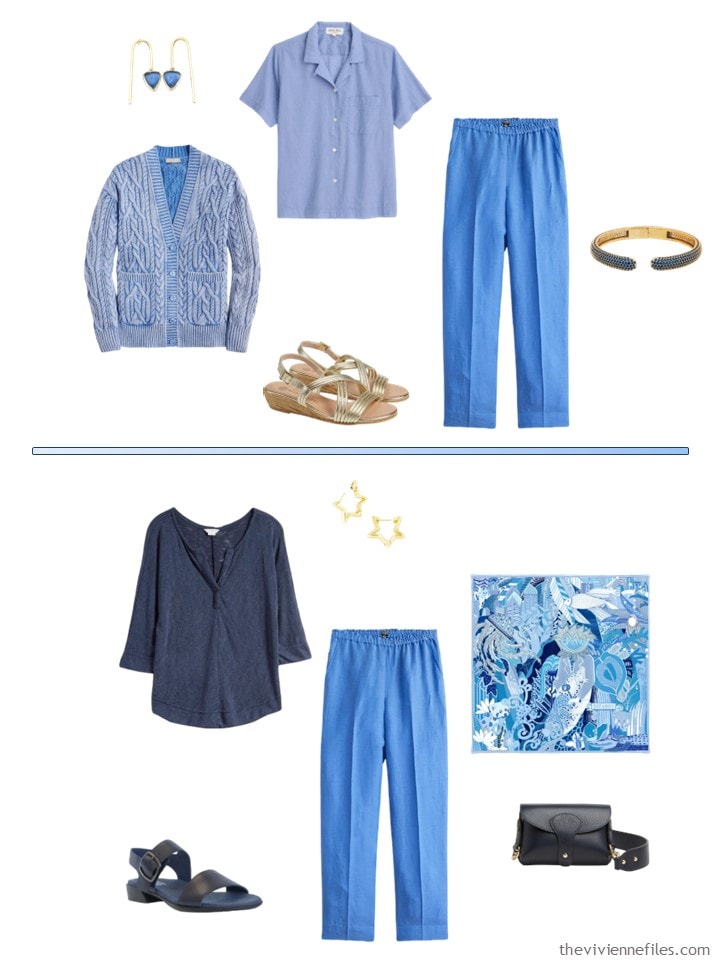 I suspect that our heroine is going to enjoy her experiment!
And I also can picture including a "blue period" painting from Picasso in next year's "6 Paintings, 12 Months" wardrobes…
love,
Janice
p.s. Eight years ago, we accessorized a navy and beige "Whatever's Clean 13" wardrobe with pink….