June 9, 2015
You all send me the best requests! How about a "Whatever's Clean 13" in navy and beige, with the accents and prints/patterns in the accessories?
Our starting template: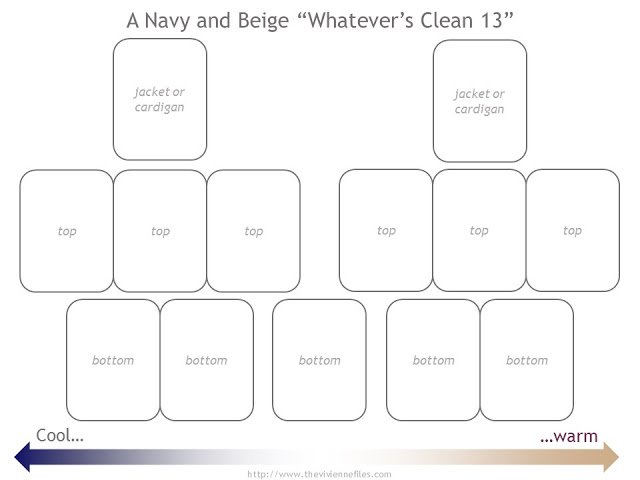 The "Flower Burst" scarf from KathKath was specifically mentioned, and I thought that a few
She-Beads
bracelets would work well. I really want to support these designers that have been so generous to The Vivienne Files!
After much pondering and searching, this is what I've chosen to pack. The sandals have jeweled tops in muted, soft shades, and the canvas shoes have clearer pastel flowers. Of course, you also now have your bright pink loafers with you, so you are able to accessorize your outfits with a range of accessory "moods": subtle but jeweled, pastel and youthful, or bright, but well-coordinated.
The clothing is very simple, timeless and classic. You could put ALL kinds of accessories with these clothes! Bright red? Emerald green? Subtle animal prints? Your mood and your preferences can dictate…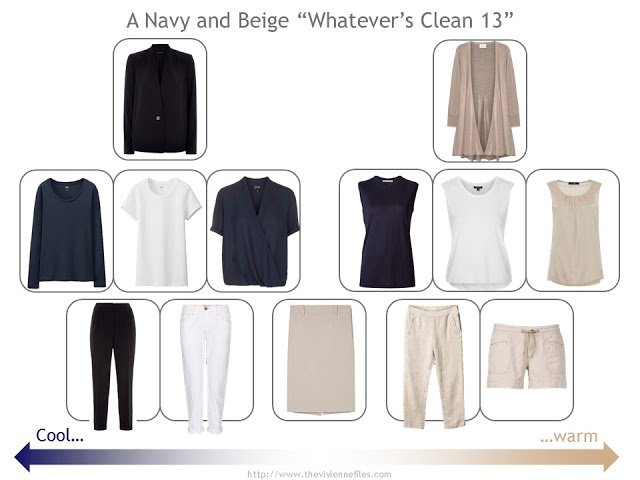 Everything, including the accessories. You can see now that there's a wide range of accessories, but a very clearly unified core of clothes.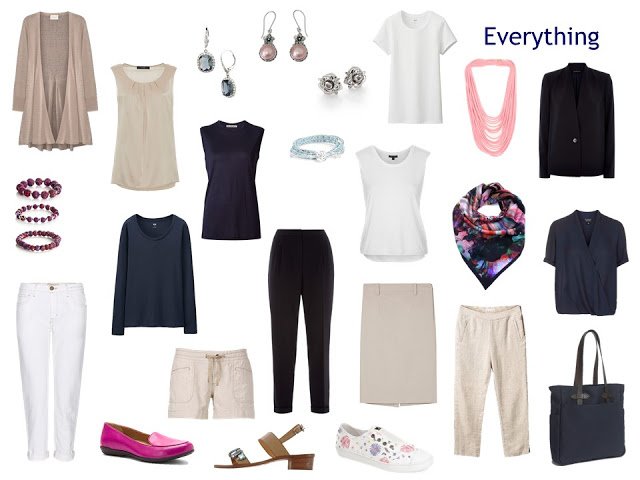 As always, you have lots of outfit options: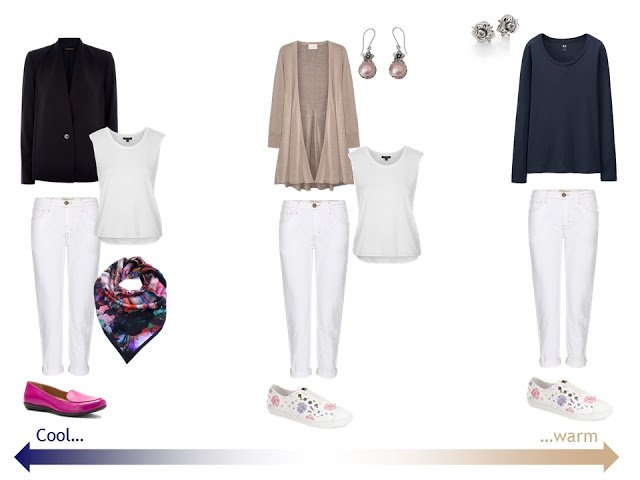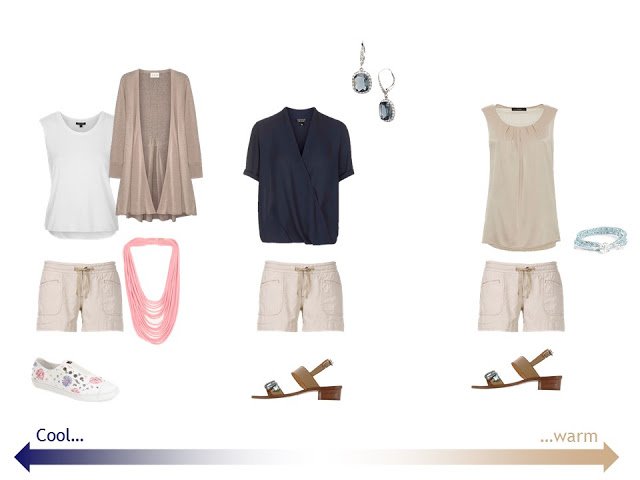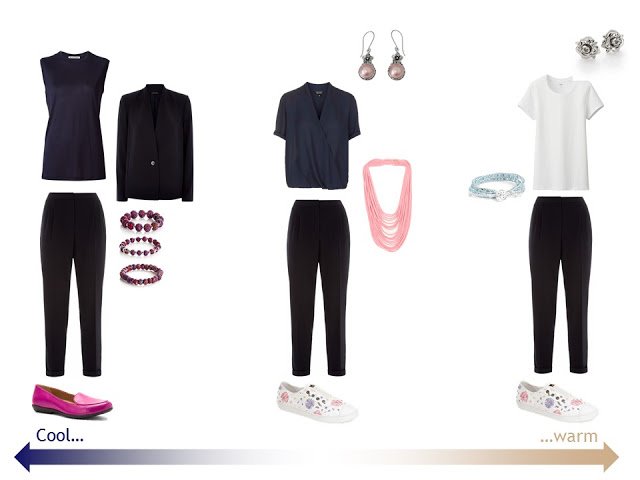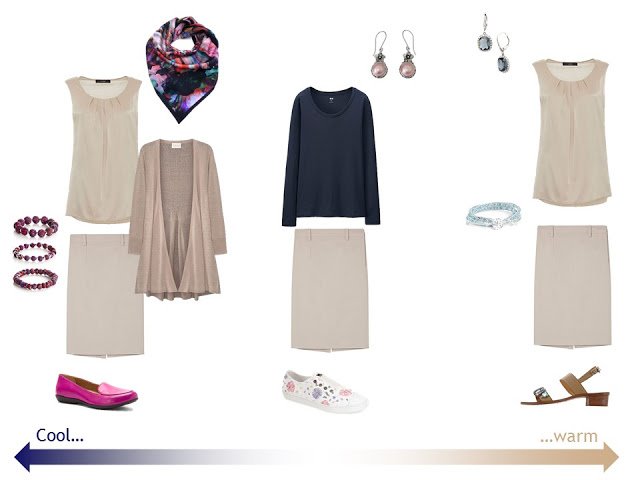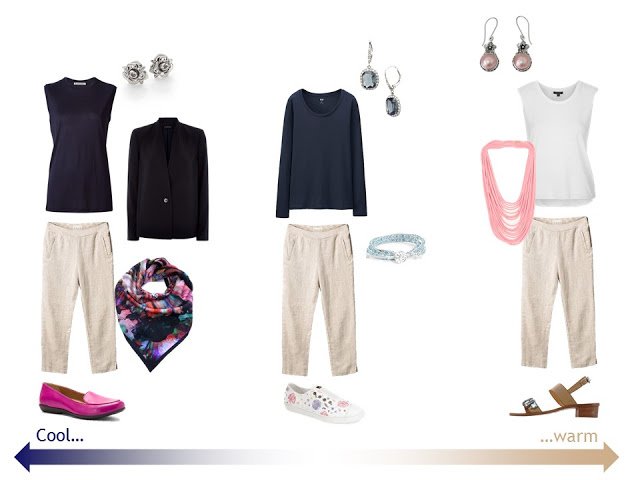 Should I re-visit these clothes with different accessories? What kinds of things would you like?
love,
Janice