January 27, 2023
This is her favorite painting:
She wants to tackle Project 333 for February, March and April! So she's starting with her favorite outfit, and with colors that she's drawn from her favorite painting.
Of course she can't include ALL of the colors in the painting; that would be overwhelming!
These were her choice: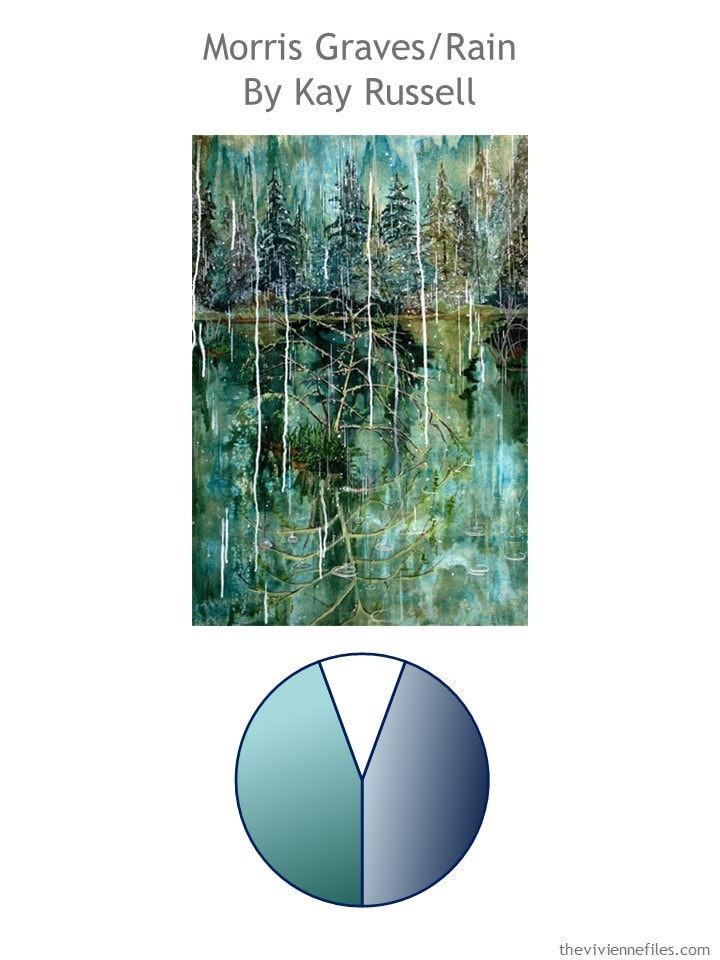 And this is her favorite outfit, right now:
She tries to think of things that she ABSOLUTELY must wear through the rest of the winter – dark pants, and a denim shirt come to mind immediately:
Jeans? Heavens yes! And she really loves sweater vests, so she wants to include the vest that matches her blue cardigan:
There's no way she can omit her favorite outfit for outdoor activities! Especially since it's also well-suited for lounging…
Where to go from here? Since she's going to have 33 items, she decides that a 4 by 4 Wardrobe will be a good way to organize her clothes: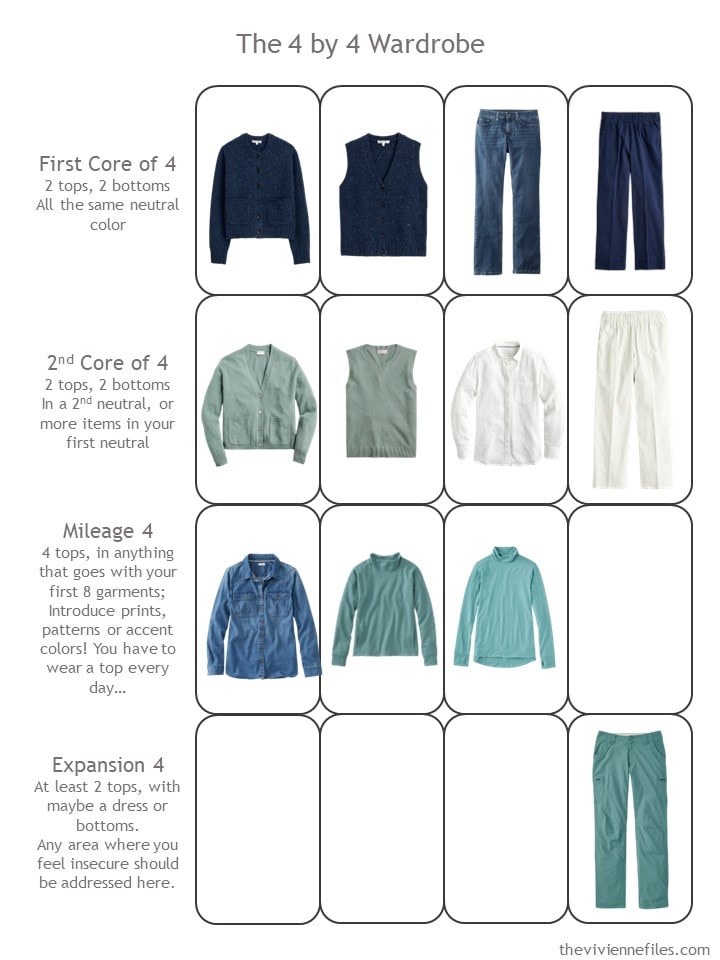 An ivory top will give her a solid column, with her ivory chinos.
A navy sweater can be worn with everything!
A sweater in shades of green will be usable with ivory or any of her green things.
And a green dress? Well, since her project will include a handful of holidays, it might be handy!
Now, her 4 by 4 Wardrobe Template looks complete, and very coherent!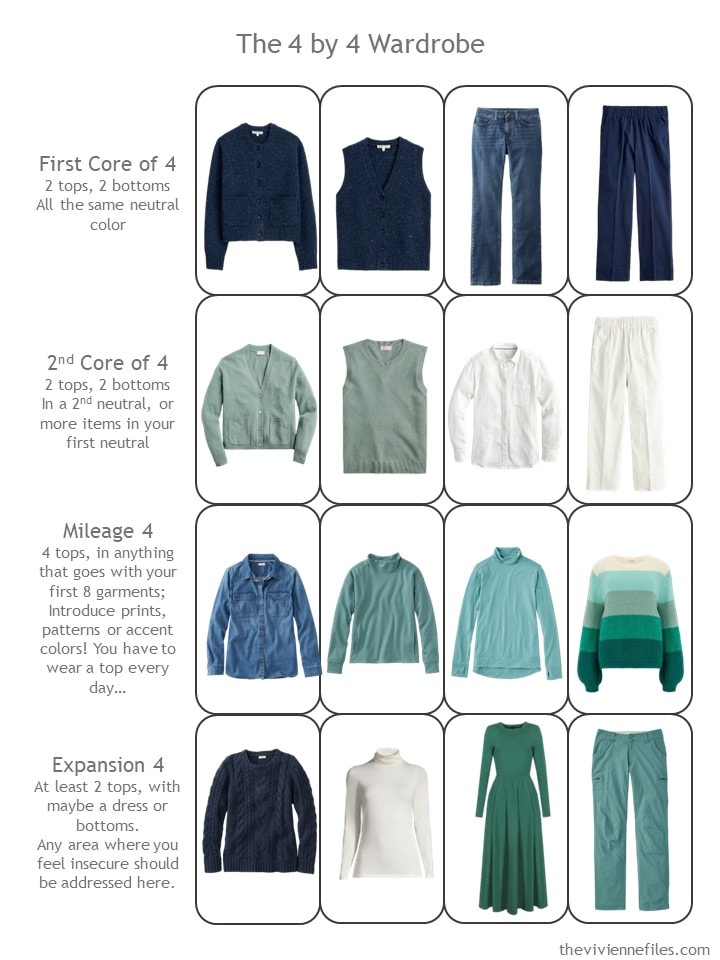 As one should, before she commits to these 16 garments for 90 days, she looks through her outfit possibilities. Not doing this isn't fatal, but it can help see any weak spots in your wardrobe before you're too far into the project…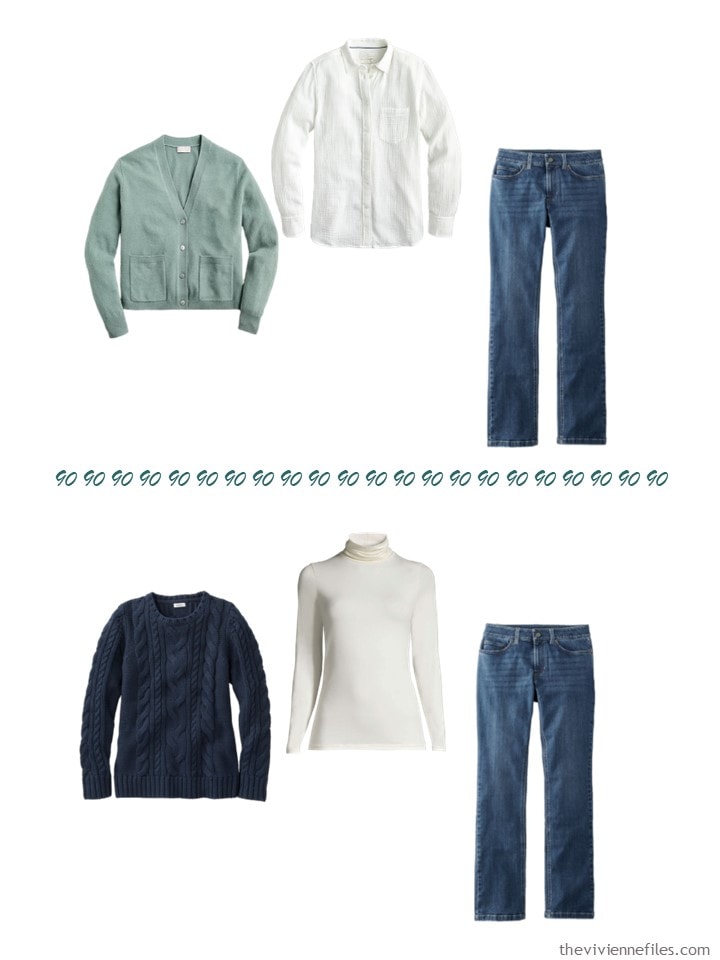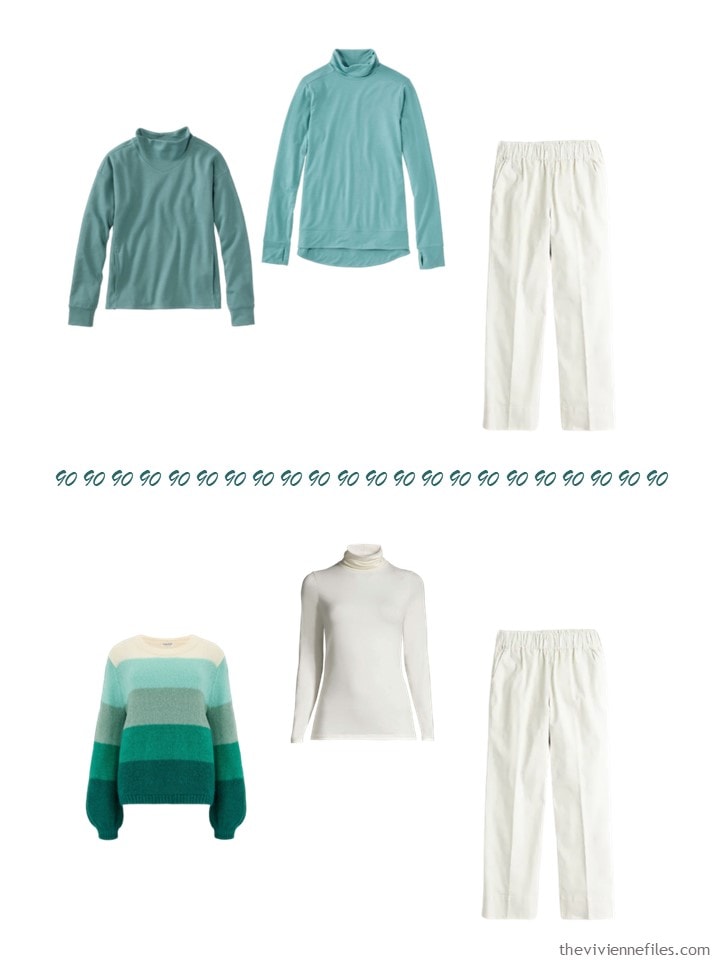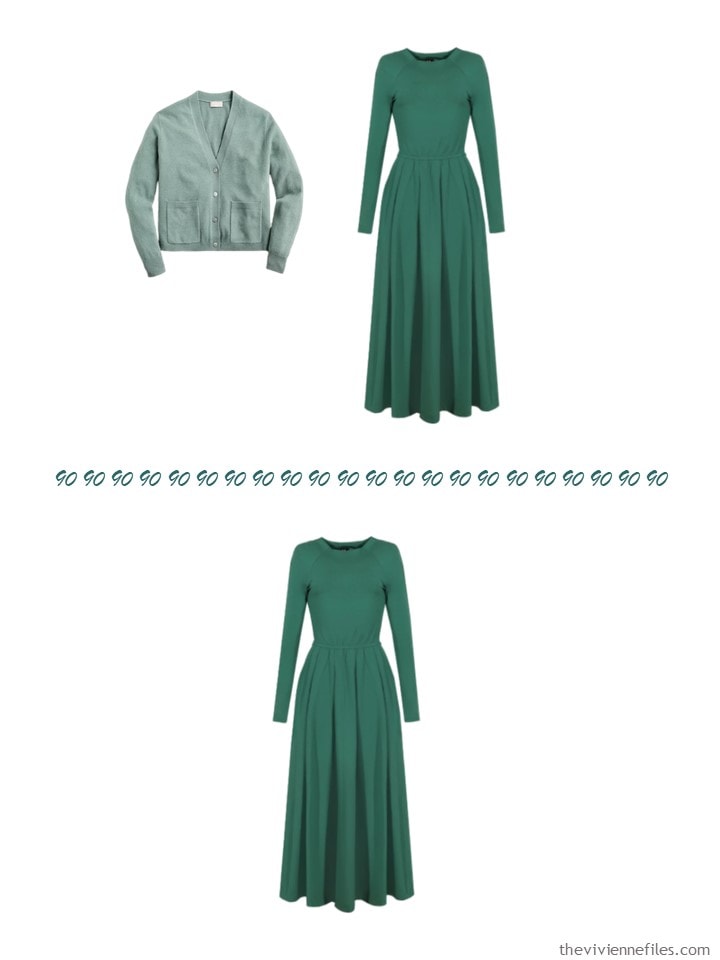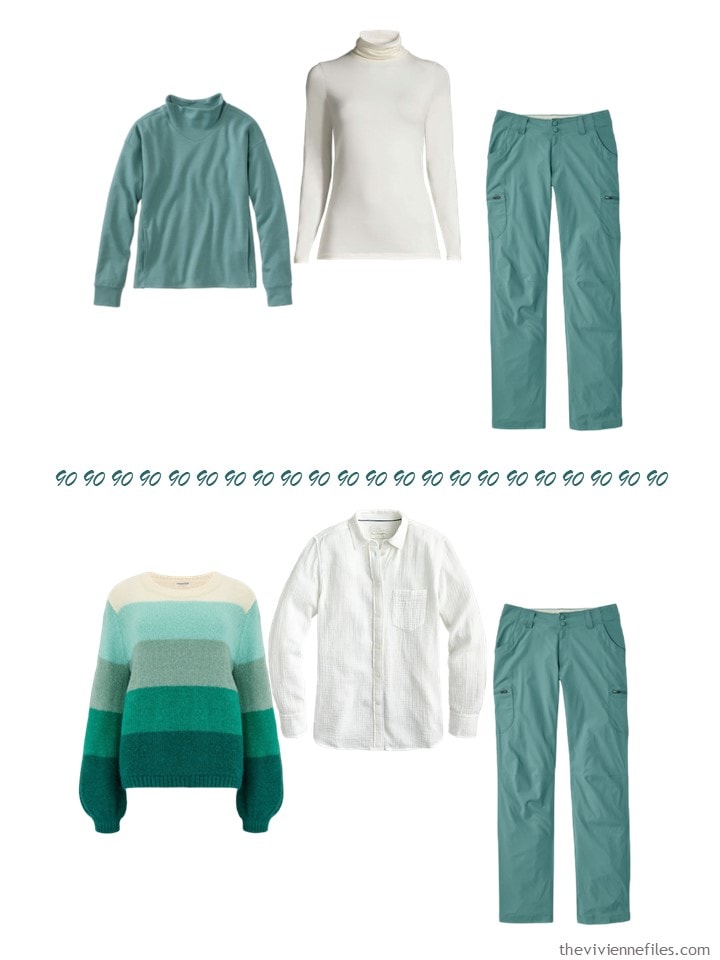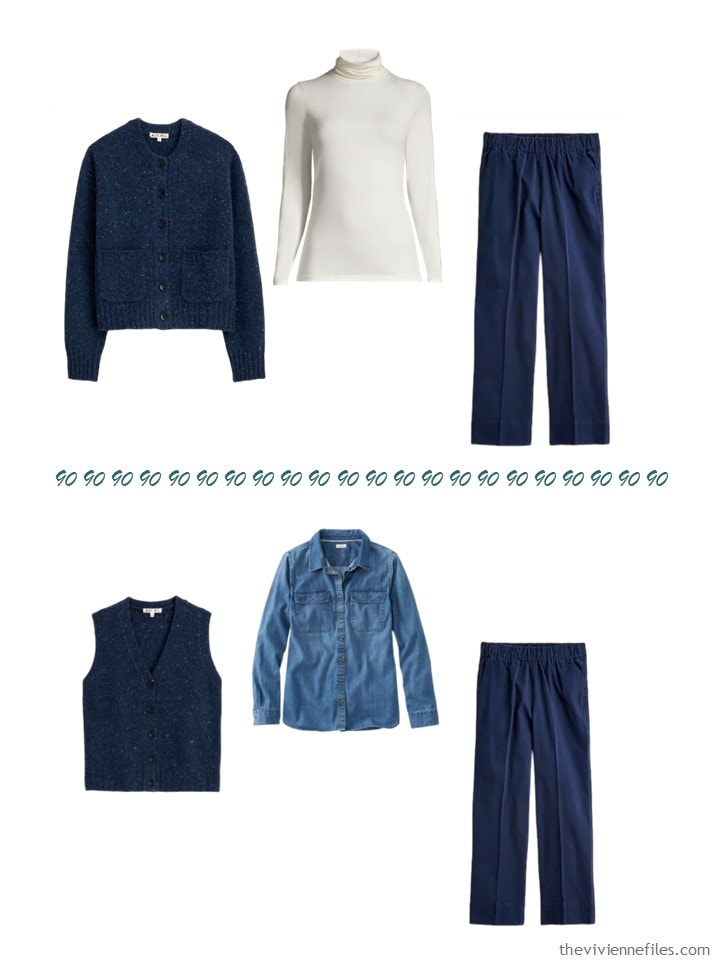 Monday, we will see what she chooses for accessories – always a fun part of the project!
Are any of you engaging in Project 333, or any other such thing, now or soon? I'm going to be wearing 1 sweater for 7 days, starting maybe 2nd week of February, and I'm ALSO going to wear 1 black wool tee shirt for 30 days. March?
These experiments fascinate me…
love,
Janice
p.s. Approximately 8 years ago (okay, it's off by ONE DAY!), we started a wardrobe with one of my favorite paintings. Subtle colors, a sober but whimsical gentleman ice skating…