January 20, 2023
It's the 20th already? Holy chocolate-coated Buddha on a stick…
So Far, So Good…
Our heroine has her color scheme all sorted: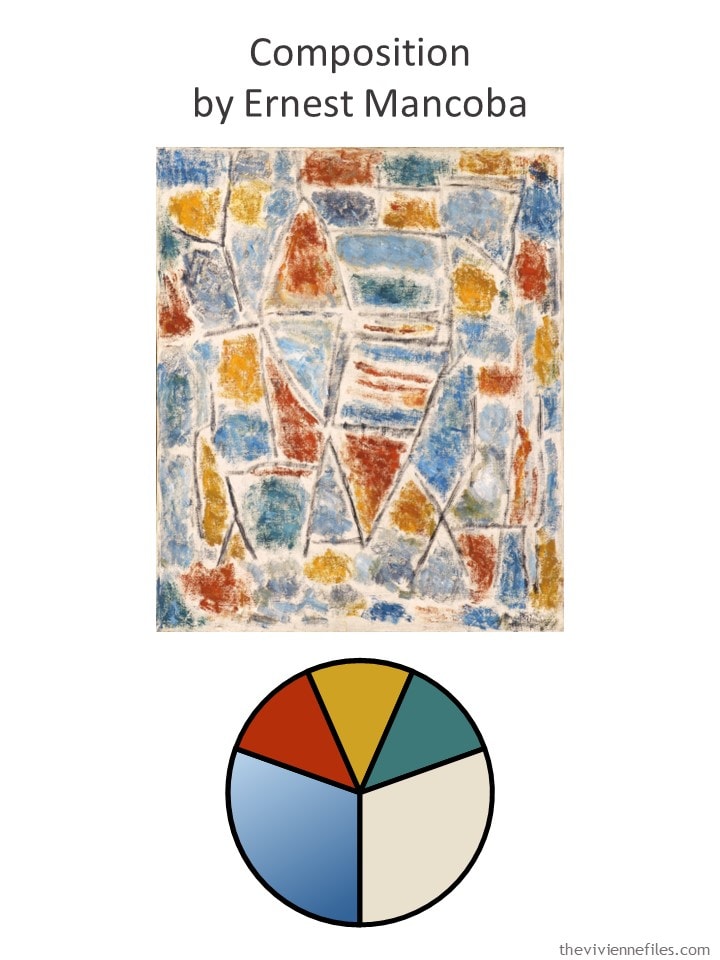 And she has all of her clothing (except for 1 piece – that's the bonus #33 item!) chosen, too:
At a minimum, I'm thinking that this heroine needs 3 pairs of shoes, a couple of bags, and some jewelry. Maybe a scarf or two…
The best way I've found to make sure that you have what you need – packing, or planning a Project 333 Wardrobe – is to work your way through a number of outfits and think about what you want to wear with the clothing.
She can't easily resist gold loafers, and a matching handbag…
A backpack is always handy – many of us have started carrying an empty one to the grocery store…
She won't be wearing scarves every day, but having a REALLY pretty one will come in handy when she has to dress up a touch:
A statement necklace can be easier than a scarf for some of us…
Our heroine is really enjoying pearls these days…
Okay, that's 14 accessories! She's got room in her Project 333 Wardrobe for THREE more things…
thinking….
thinking….
This will be great with ivory pants…
These are her 14 accessories for the period of her Project 333: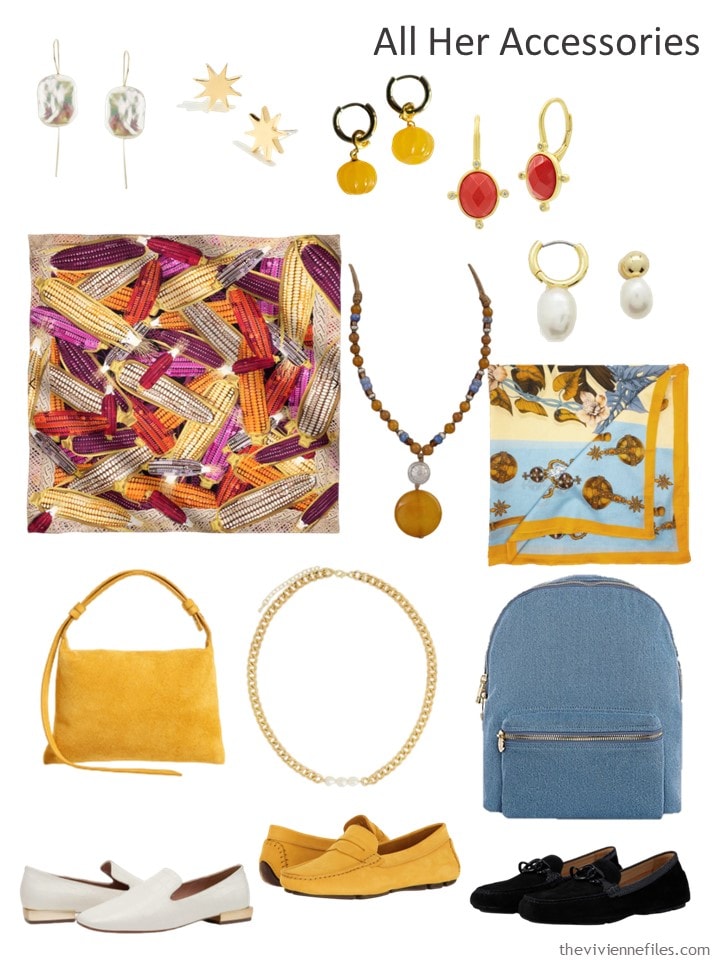 And this is her 333!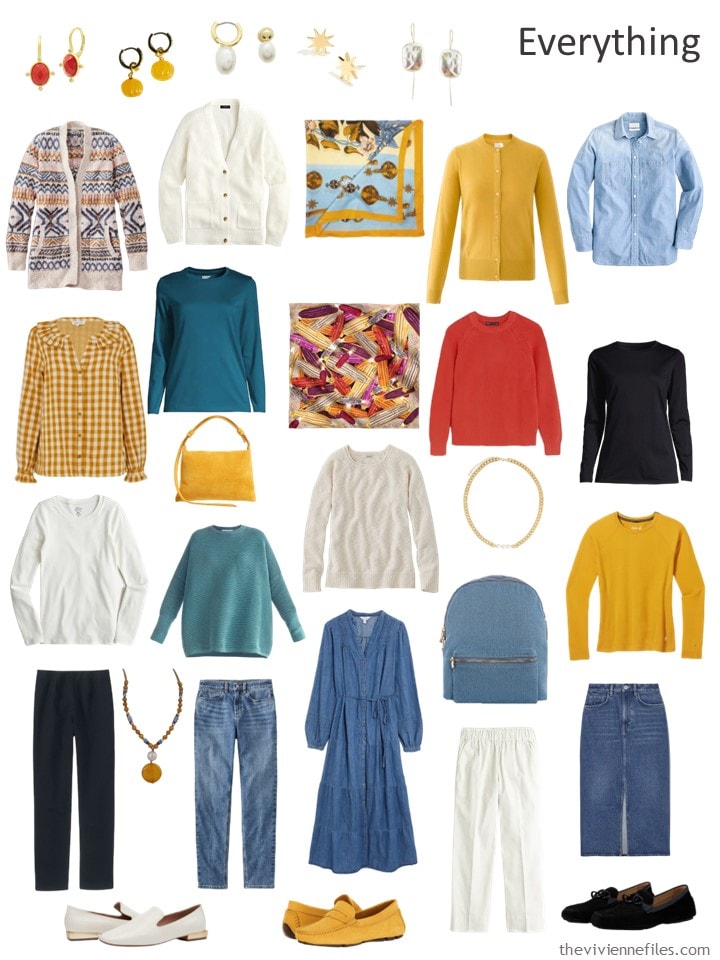 Yes, she still has two "slots" to fill for her wardrobe. I'm giving her some wiggle room, in case she realizes that she forgot something important. This is how I would approach Project 333!
I think Project 333 is one of those undertakings – like wearing a dress for 100 days, or a wool tee for 30 days – that helps you see how truly little you really need to be well and comfortably dressed.
The tee shirt project is calling to me…
love,
Janice
p.s. Seven years ago, we started with an Hermes scarf, and assembled a black, white and bright colors wardrobe!