January 18, 2023
She had always liked to wear ivory, bone, stone – those light, neutral colors.
And denim. ALWAYS denim…
So when she saw this:
She saw her color palette for the rest of the winter, right in front of her!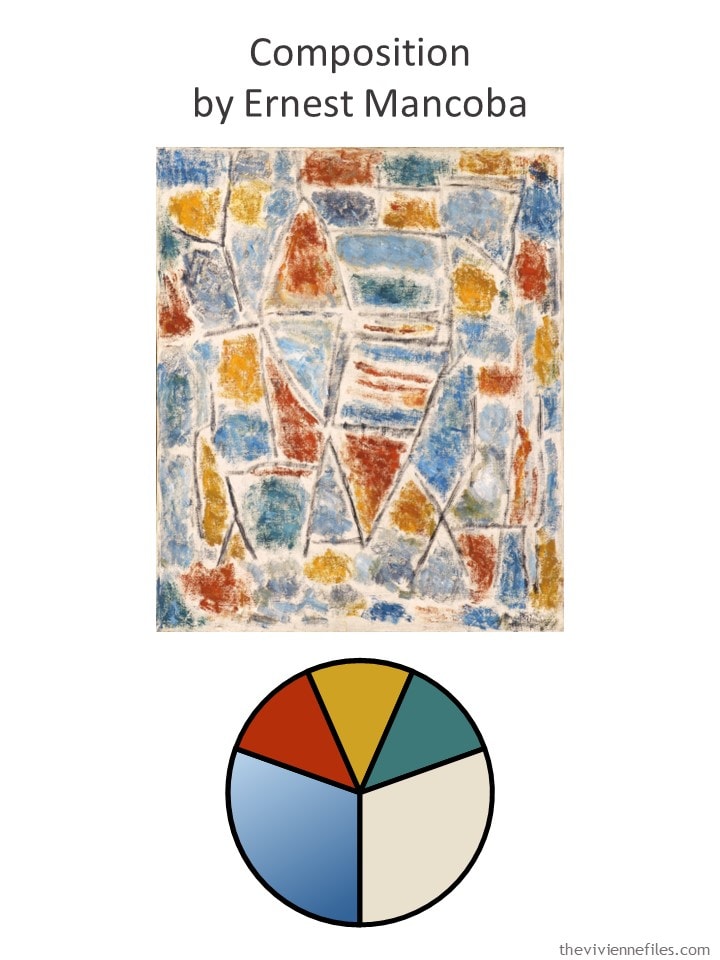 Although her favorite colors are lighter and brighter, she will include her black pants, at a minimum! Sometimes, you need dark pants…
To start, she pulls her 3 favorite outfits from her closet:
She realizes early on that she's not going to have a "Whatever's Clean" wardrobe – some of her clothes just aren't going to go together. That's fine, so long as the majority of her garments play nicely together and give her options…
An excellent pair of black pants are so useful…
She decides that she's going to try a Project 333 wardrobe for the rest of the winter – 33 items to wear for 3 months! In this case, she will wear this wardrobe until mid-April, or until truly warm weather arrives.
She wants to split her 33 items between clothes and accessories, so she's going to plan for 16 garments – A 4 by 4 Wardrobe!
So she finds herself here: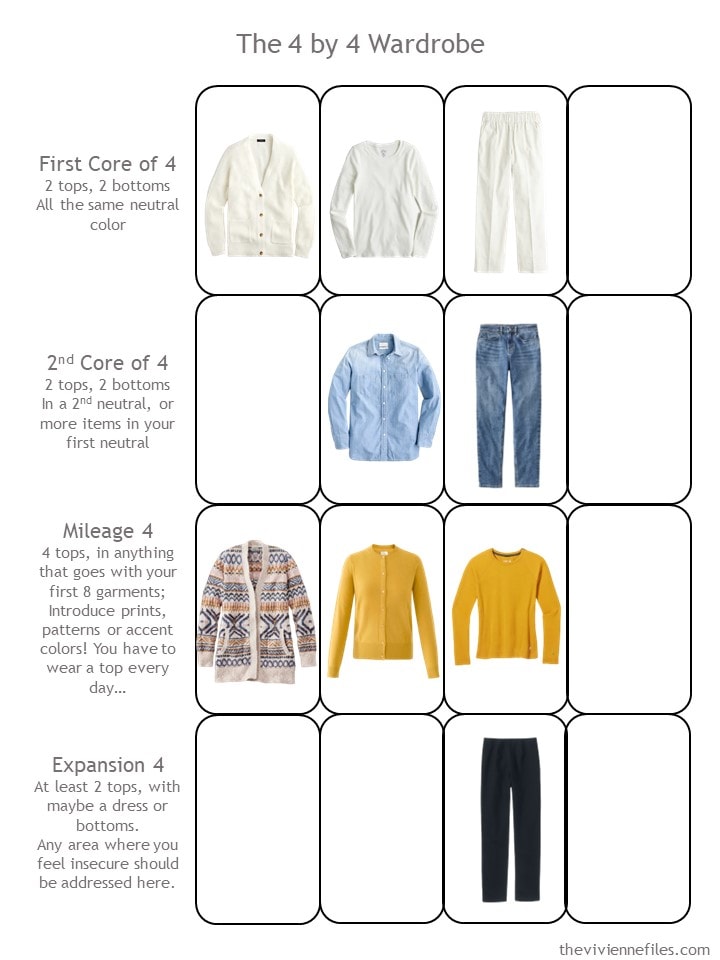 She doesn't have anything yet in her wardrobe in her flame accent, nor in teal. And she's got room in her wardrobe for more denim!
These are her choices:
Maybe another ivory sweater? And a couple more tee shirts?
She ponders the merits of a black tee shirt, but finally decides that if she's going to include her black pants, she may as well include a black tee. That solid column thing can be so helpful…
Here's how her 4 by 4 Wardrobe template finishes: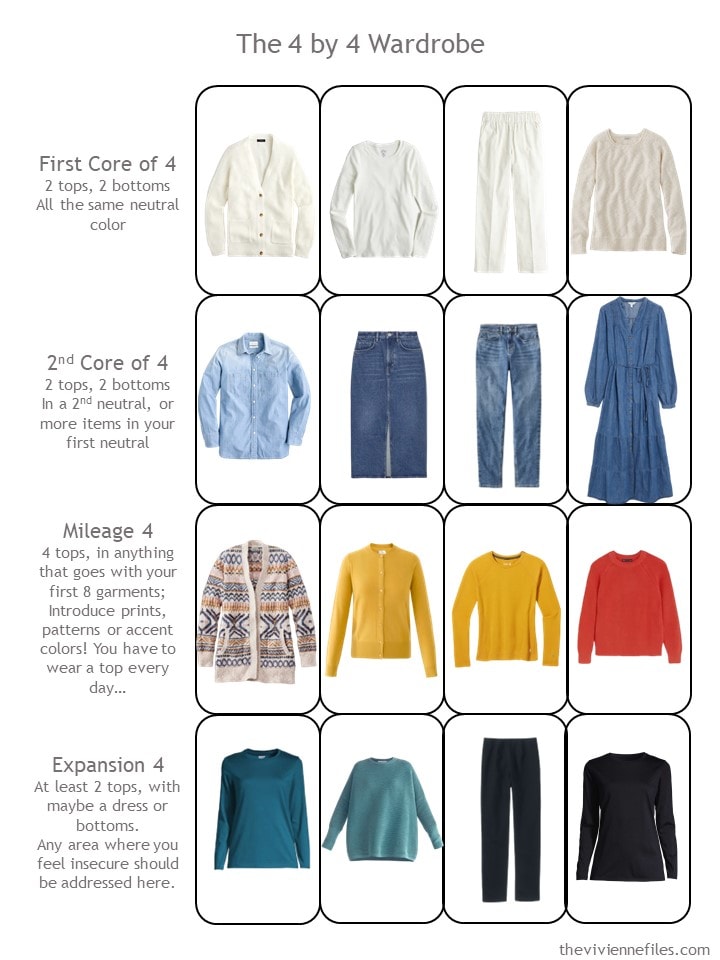 Hmmm… Project 333 typically includes 33 items, and she has 16 garments. That means that she has "room" in her plan for 17 accessories, or for 16 accessories and one outrageous bonus items!
Will she have enough outfits?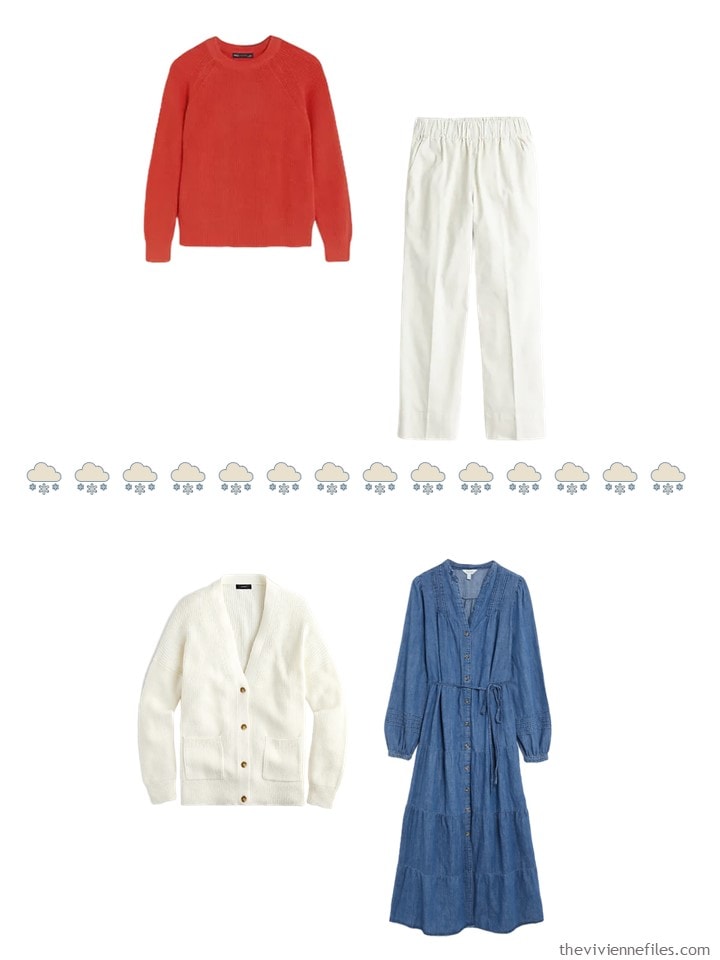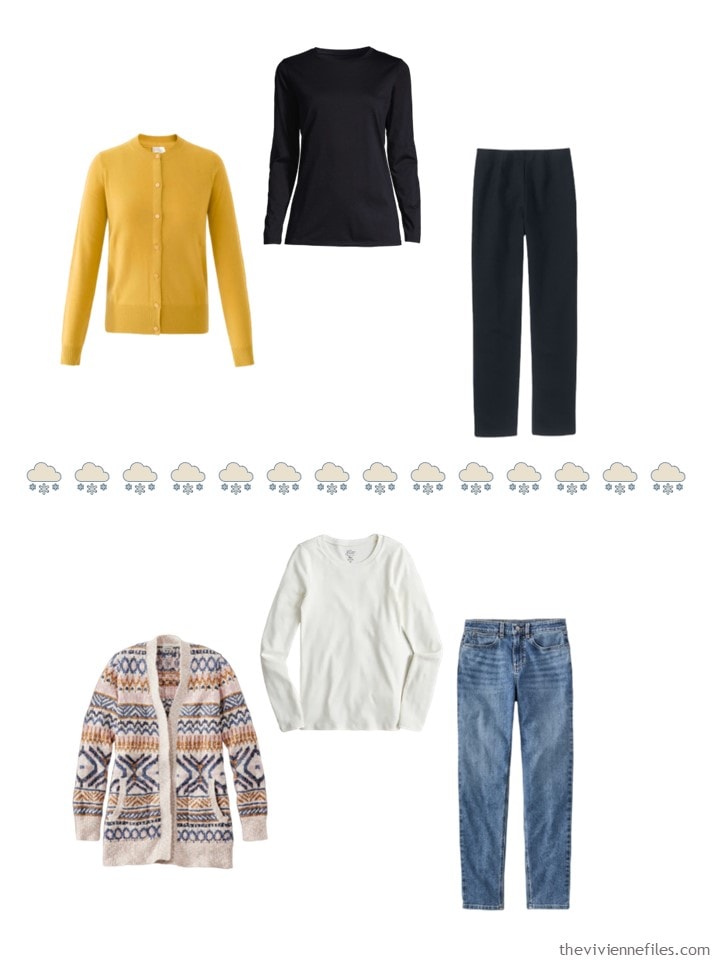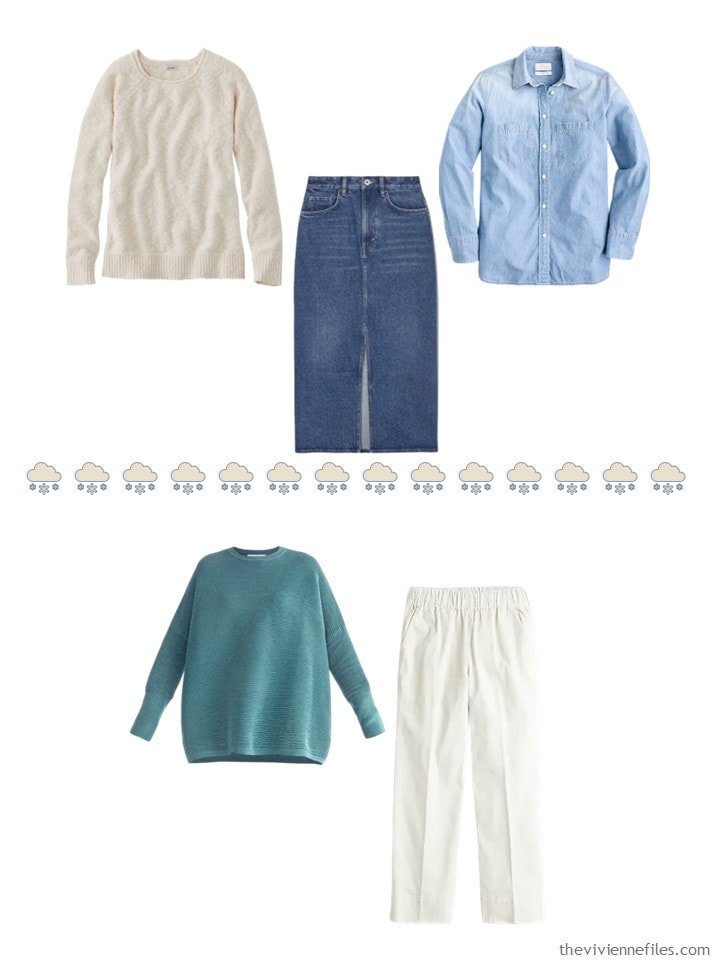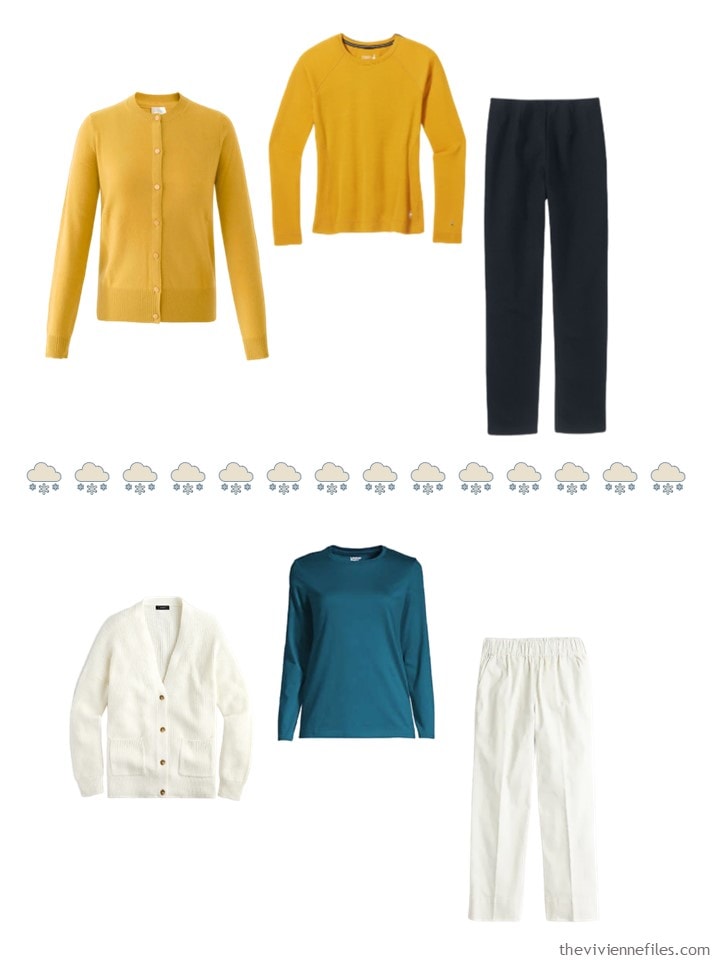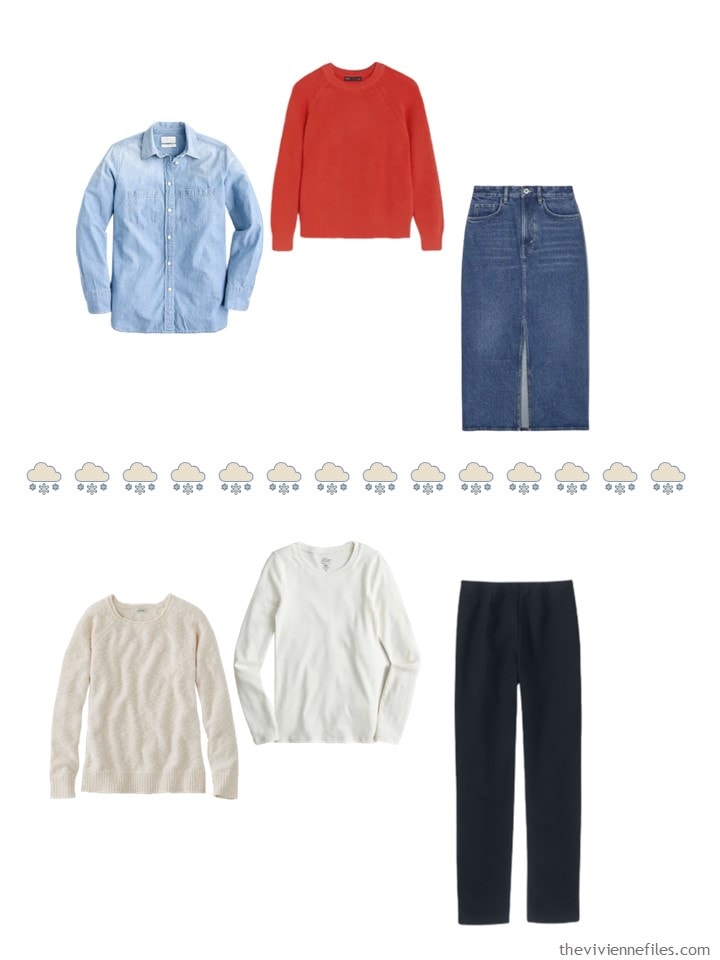 Friday, we're going to have to help this heroine find her accessories!
And I've GOT to keep my eyes open for something amazing, to be her 33rd piece. Oh my…
love,
Janice
p.s. Three years ago, we considered what you have to do to travel from cold to warm climes; a "Triple Top Secret" travel outfit is very helpful!