January 20, 2016
You wanted to see some purple? I found purple, and hot pink!
You could certainly do worse than to use all five bright colors, plus black and white, as the basis of your wardrobe…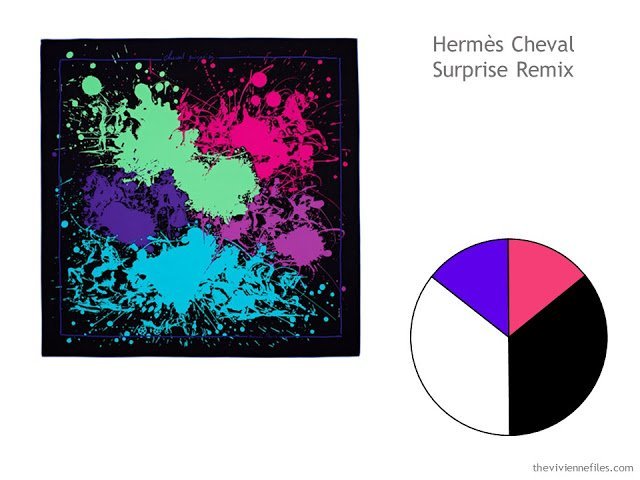 How many horses have you found in the scarf? I think I can see seven…
This is SUCH a great dress – you could literally wear it all 12 months, with a range of accessories that would keep it fresh. If I needed a dress, this one could easily vault to the top of the list!
Many have mentioned their preference for white shorts, so I honor your preference. And while the paisley top isn't exactly "cleaning out the basement" casual, I thought it was too irresistible to leave out… Maybe your casual activities will be more spectator than wide receiver!
A simple white shirt is a nice option for those days when you just don't feel like wearing something bold. And it makes a nice crisp layer under the purple cardigan – tie on the scarf, and you're good to go!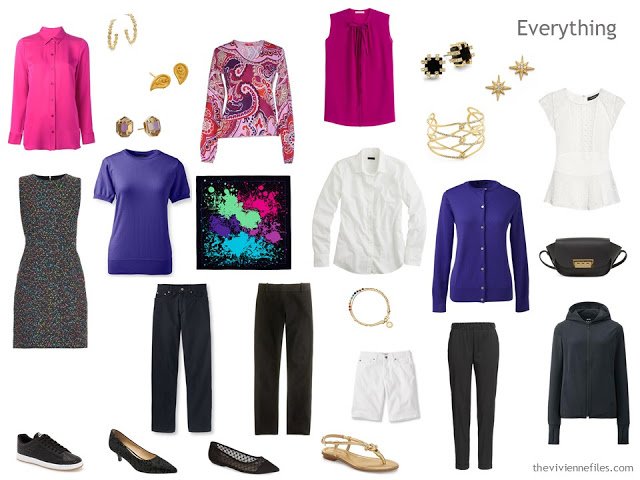 If your family requires much dressing up, you have a range of choices that are all subtly different. You're in good shape for changing weather, too.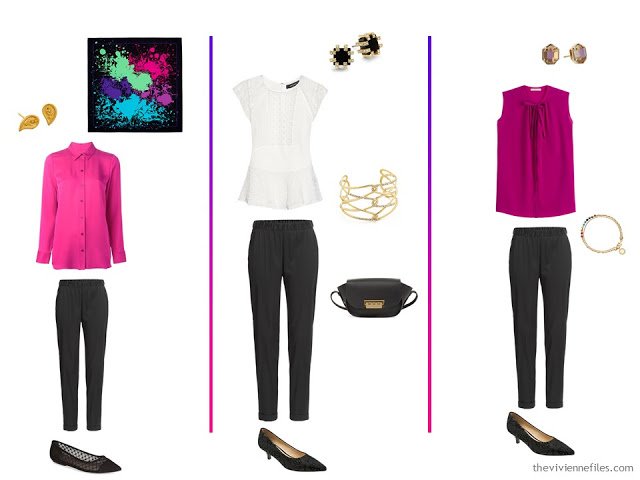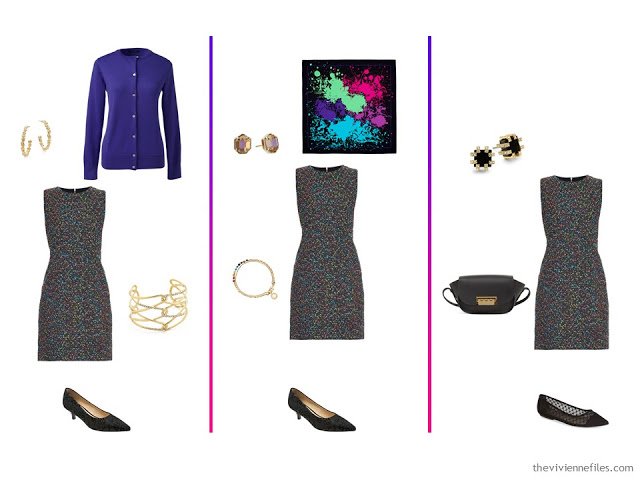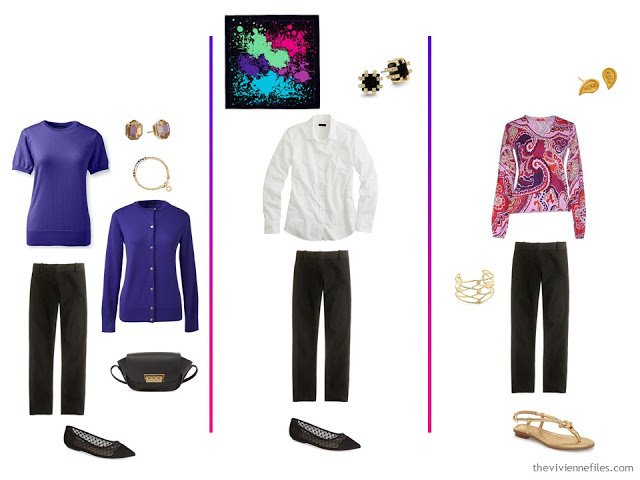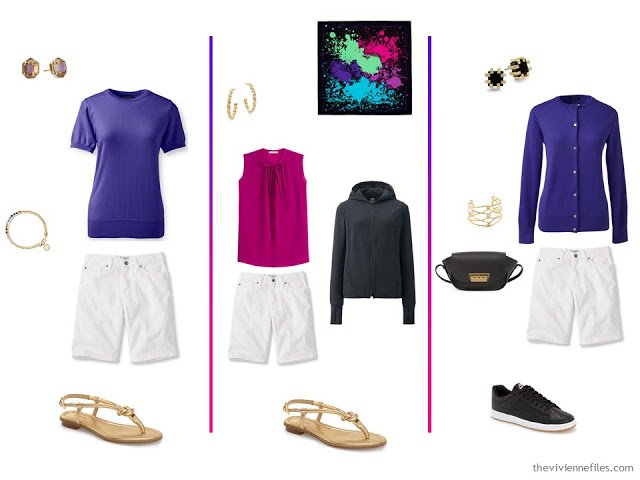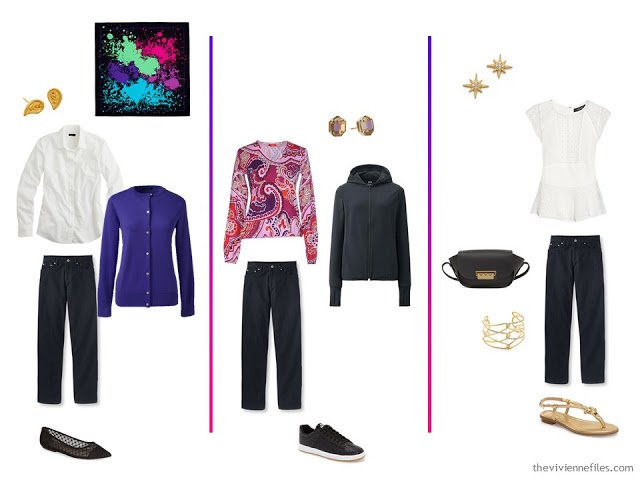 As always, pieces were chosen with an overall "scheme" in mind. One does not have to be wedded to this particular version of the template; you could, for example, include one fewer top, and an additional 2nd layer instead. But the overall scheme of having everything coordinate shouldn't be abandoned; it gives you the most versatility and the greatest number of options when you're a long way from home.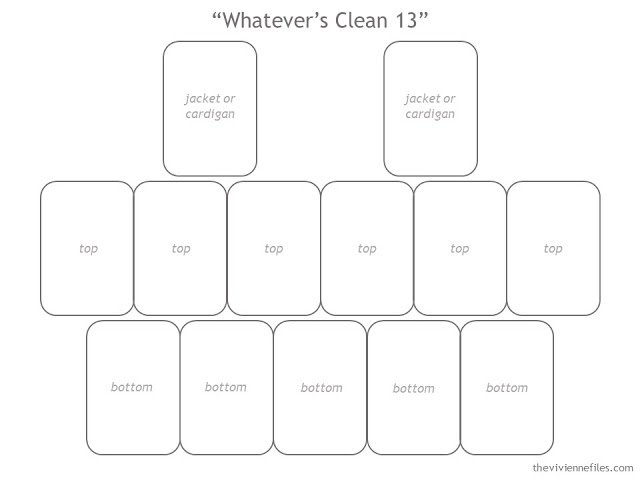 It's proof that I'm a tomboy at heart – I love including a hooded jacket…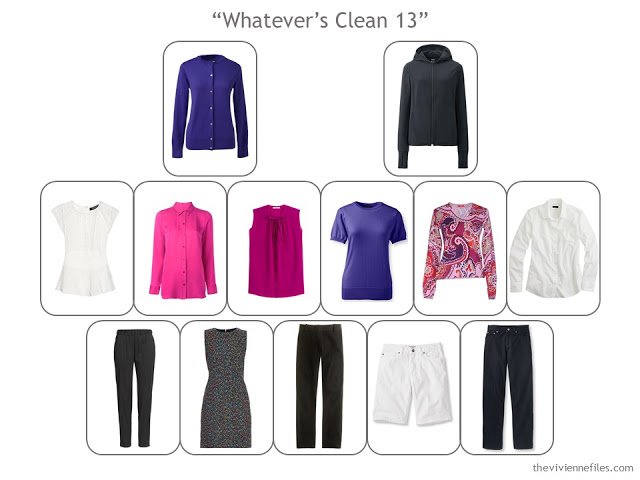 A completely new color scheme tomorrow – warm colors….
love,
Janice