October 3, 2022
Time to augment these wardrobes in some intelligent way!
If you build a wardrobe outfit by outfit, you'll eventually reach a point where you have plenty of "bottoms" but not really enough tops. Since tops are more memorable, usually need to be laundered more often, and provide more of the visual interest of your outfits, it's normal for most of us to have 2 tops (at least) for each bottom. Additionally, I like to have almost as many 2nd layers as I have bottoms.
Your feeling about this can certainly be different! But for our heroines, this is a month to stock up on things for above the waist:
I debated with myself about including the Fair Isle sweater here. It doesn't really perfectly match the brown of our heroine's pants and skirts…
But I thought it was worth looking at! Maybe the match in person will be much better than it seems to be on my computer screen!
From here, the sweater looks fine! And the turtleneck and sweatshirt blend right in…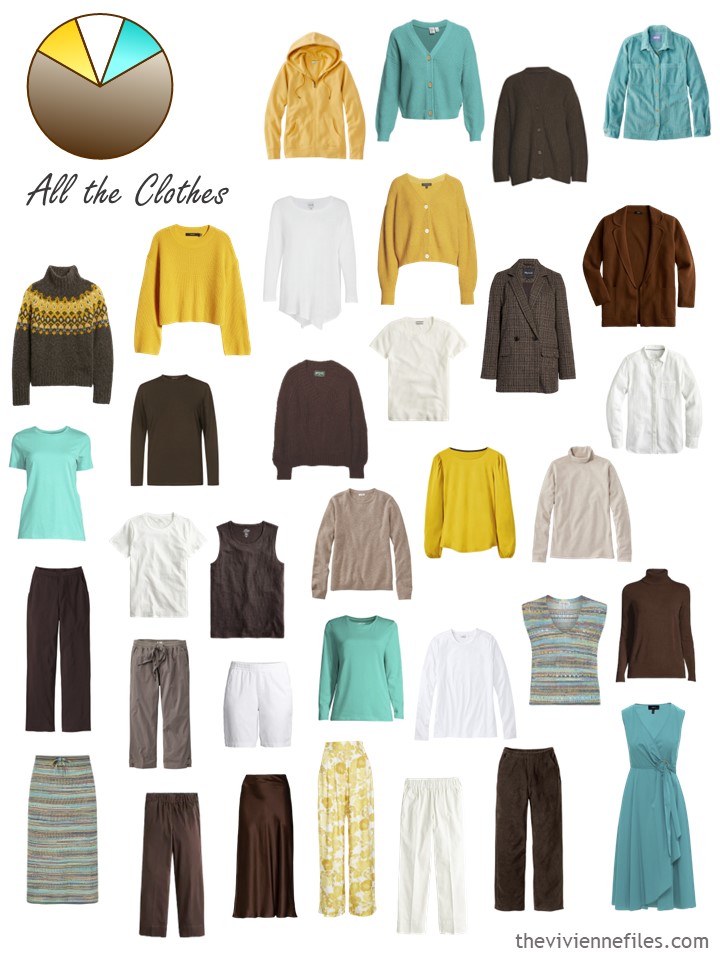 For many of us, if we need a new pair of boots, we'd better get looking! Many sizes vanish in a flash… And while we're at it, check on gloves too. I hate getting dressed the first really cold morning and then struggling to find my gloves – I'd like to be better prepared this year: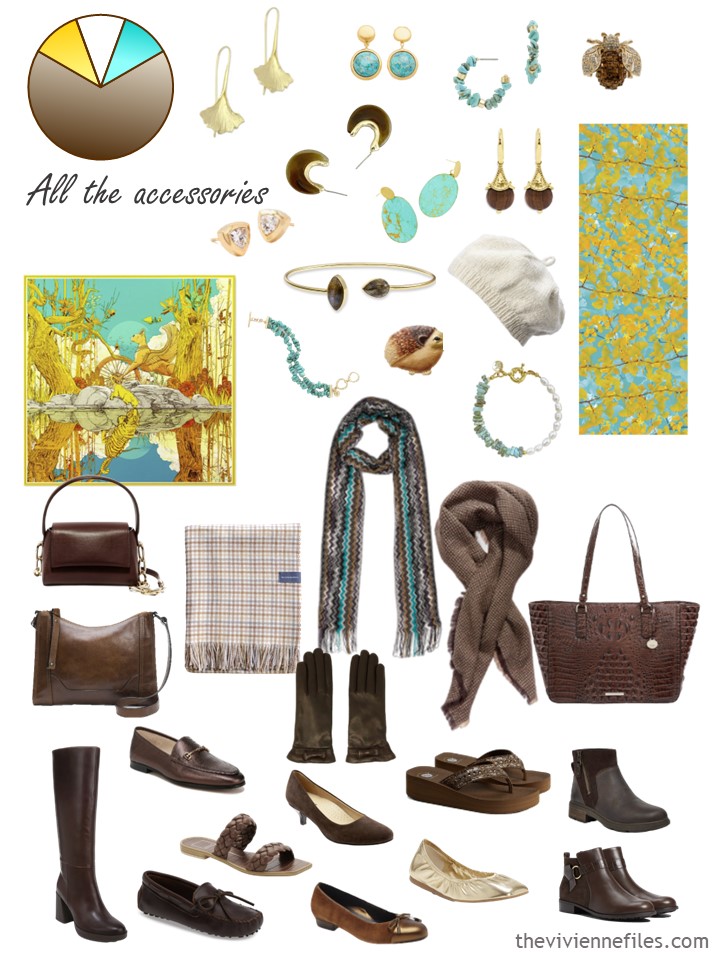 For those of us who wear turtlenecks a lot in cold weather, a new, light neutral one can be so helpful…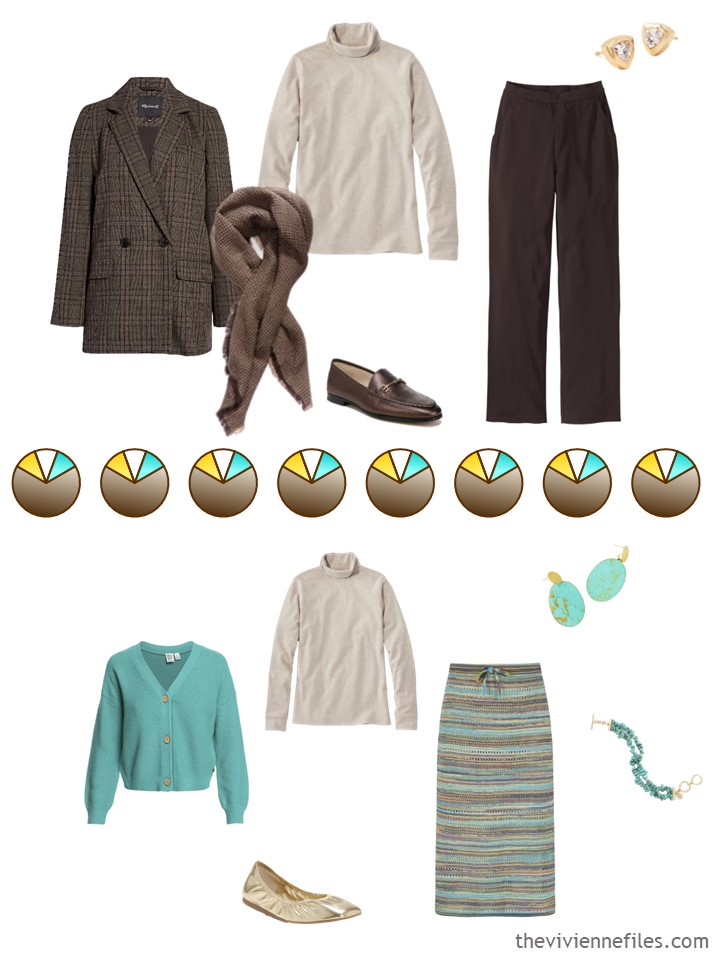 I don't know how I feel about these outfits – the tone of the sweater seems very "ash brown" compared to the pants and skirt. But that could just be the texture of the sweater. Hmm…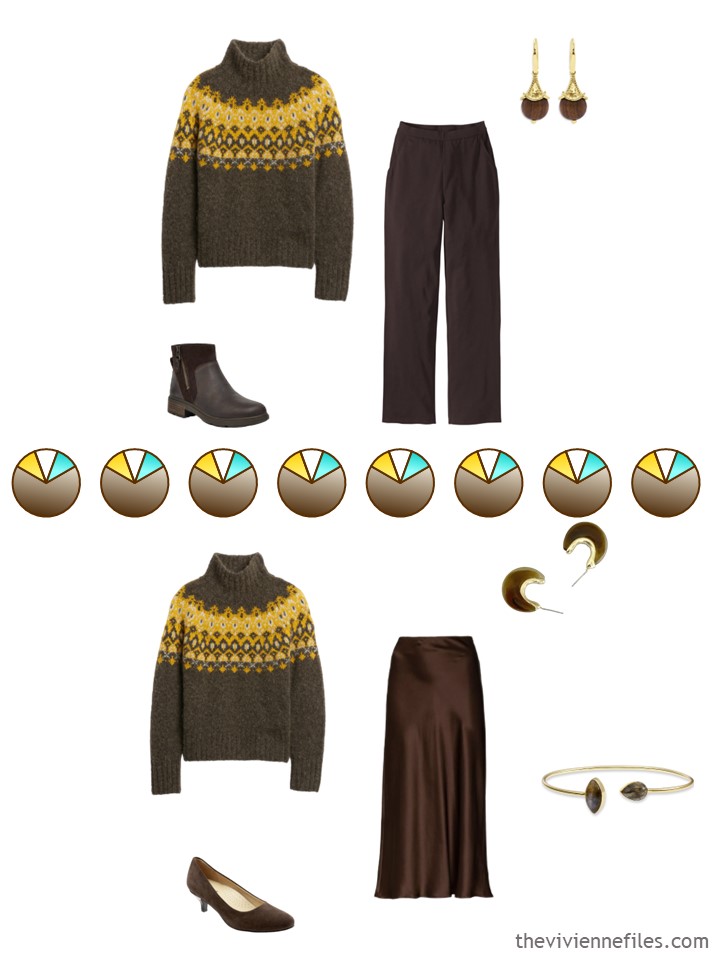 It's hard to do something wrong with a sweatshirt…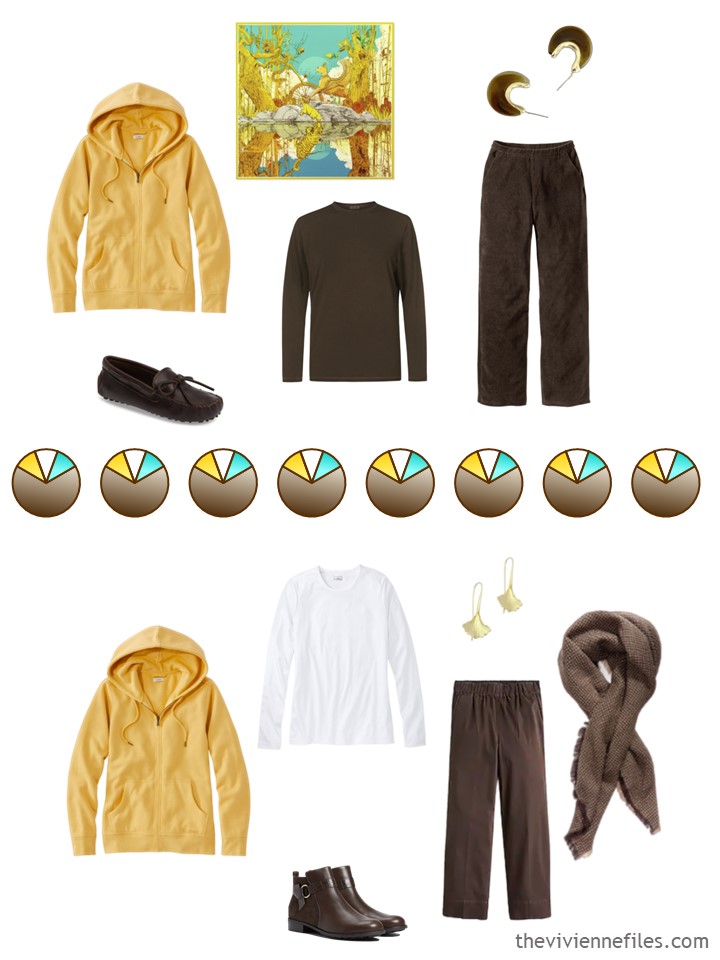 Now let's look at the wardrobe that I think of as the blonde's paradise…
Two different shades of pink, but since you almost certainly wouldn't wear a sweatshirt AND a cashmere sweater at the same time, it doesn't matter!
This wardrobe has a range of pinks – and of greens. Nothing wrong with that – wardrobes should be versatile, not perfectly interchangeable!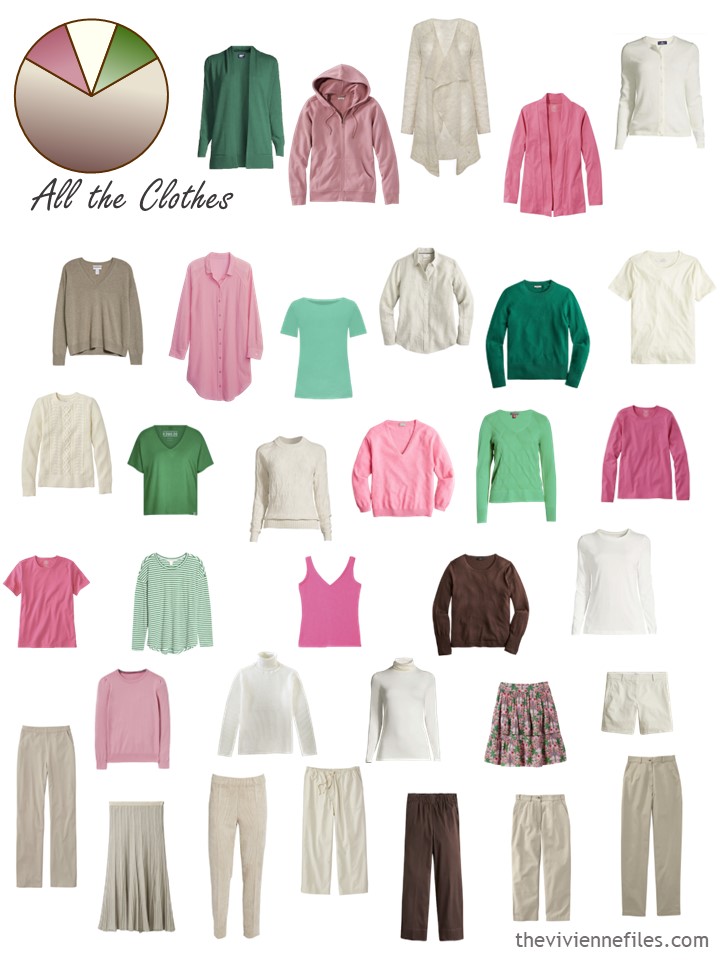 Any assortment of accessories is better with a wee bunny brooch…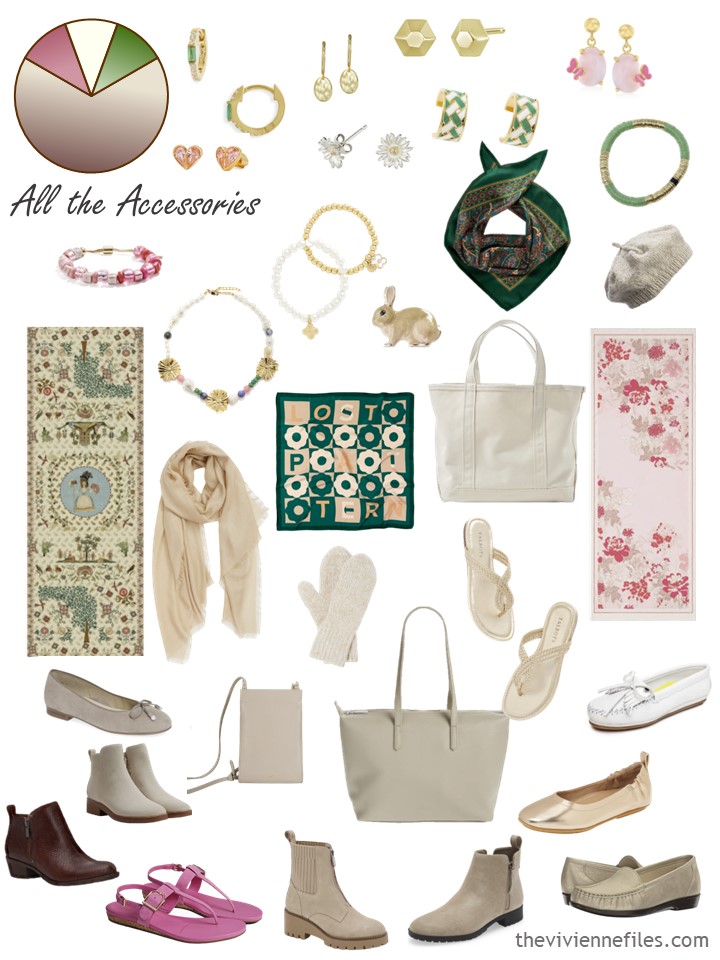 I love the sweatshirt over the skirt – that's my kind of mixing of dressy and relaxed!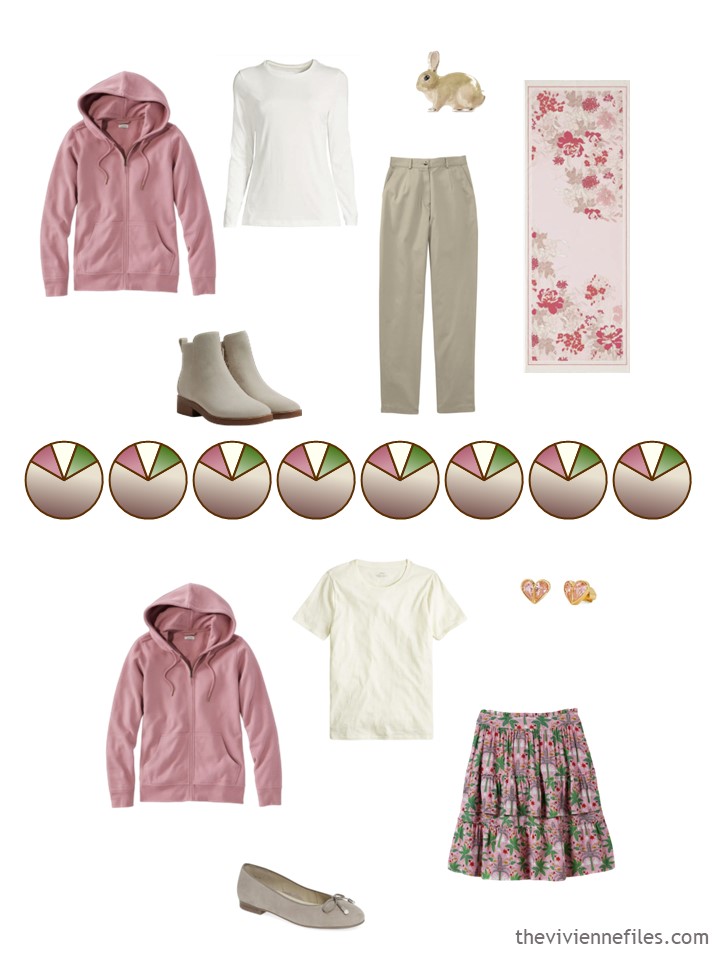 When the weather turns cold and stays that way, you could wear this turtleneck every week: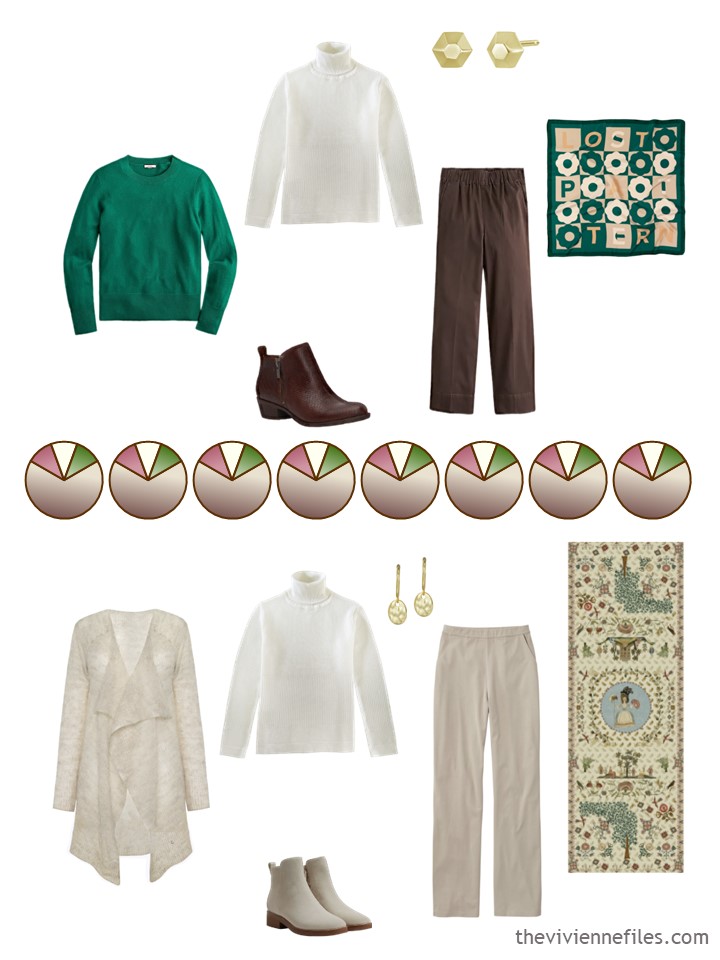 Nothing better than pink on a grey day:
I'm more than ready to wear some sweaters! And scarves…
love,
Janice
p.s. Six years ago, our inspiration was Vincent van Gogh…