September 9, 2022
Let's get back to these last 2 scarves – I'm quite chuffed about the pretty things that I've found…
This heroine has a LOT of navy in her wardrobe; maybe we should look for something lighter to serve as a neutral for her…
yes, one of these scarves is so expensive it might give you chest pains… but it's lovely, and even a cat may look at a king!
These new clothes blend into her wardrobe perfectly, but the overall feeling of things is (of course) a bit lighter and softer: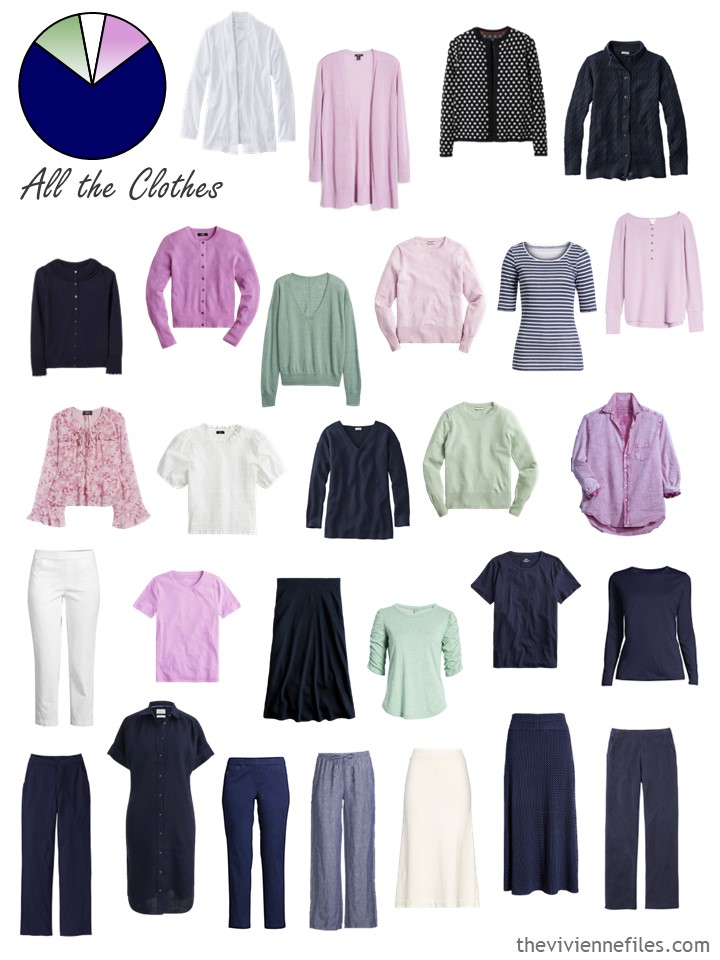 Her accessories are lovely; her scarf drawer is enviable!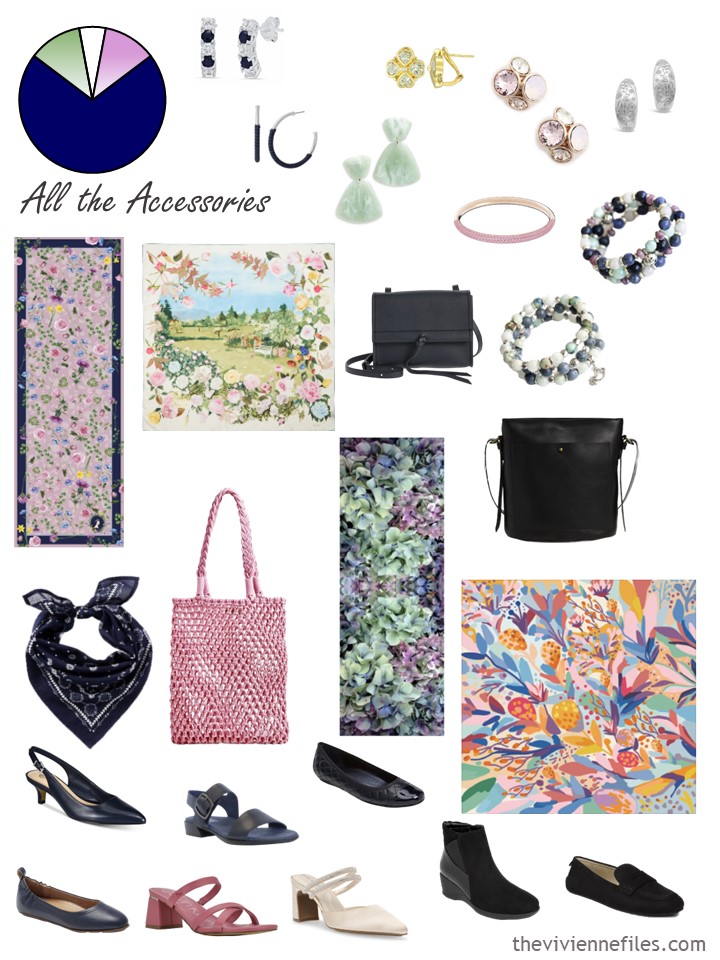 All of her new purchases bring options to her each morning – she has a wonderful new way to get dressed up with her ivory skirt and pumps!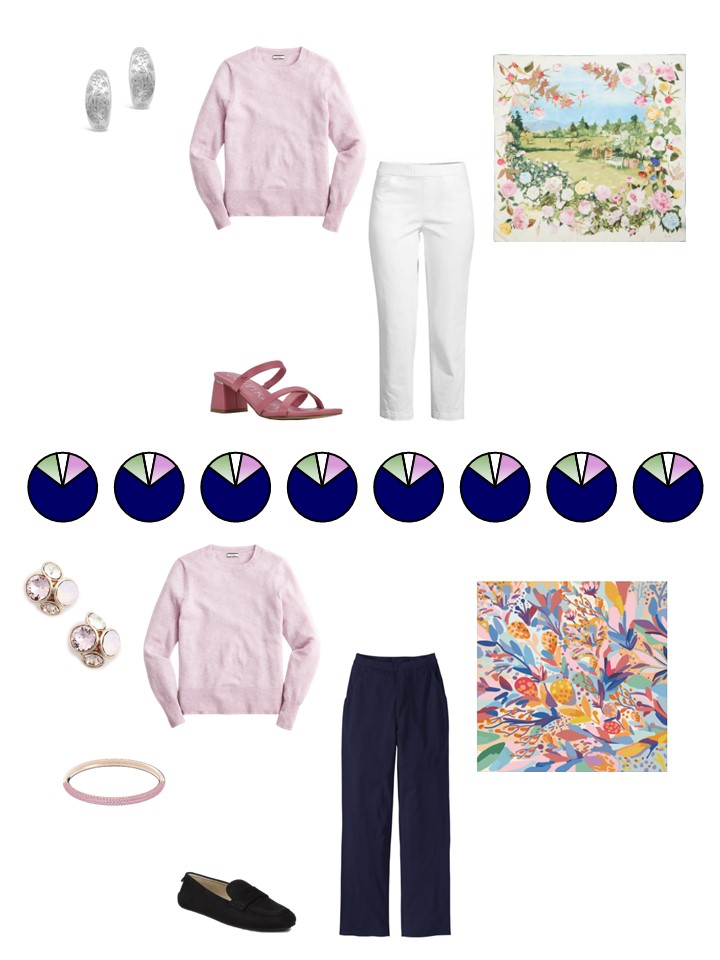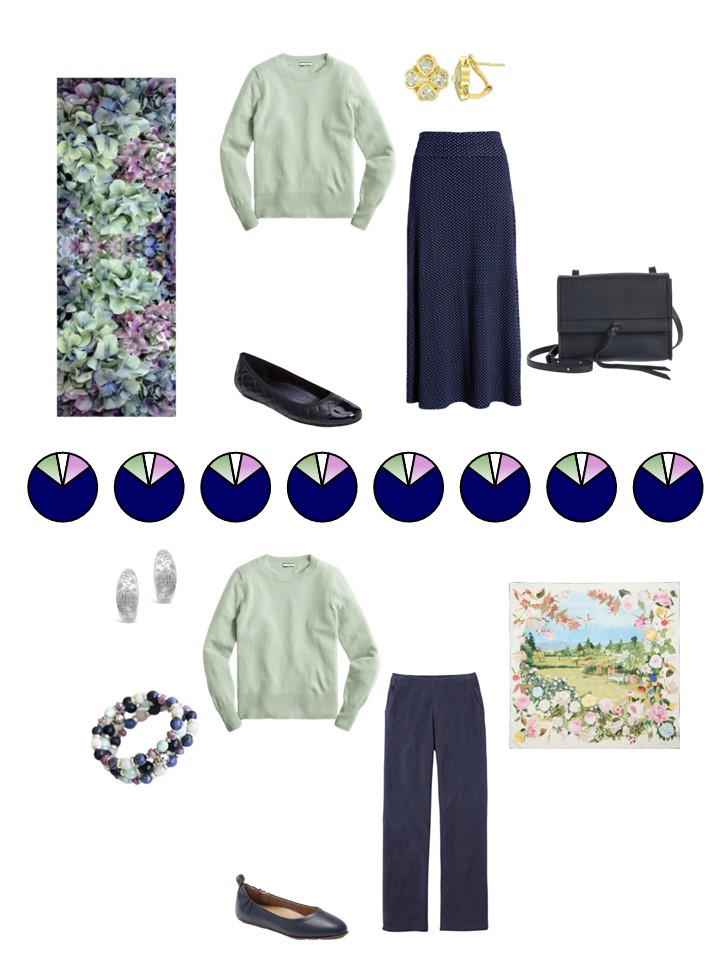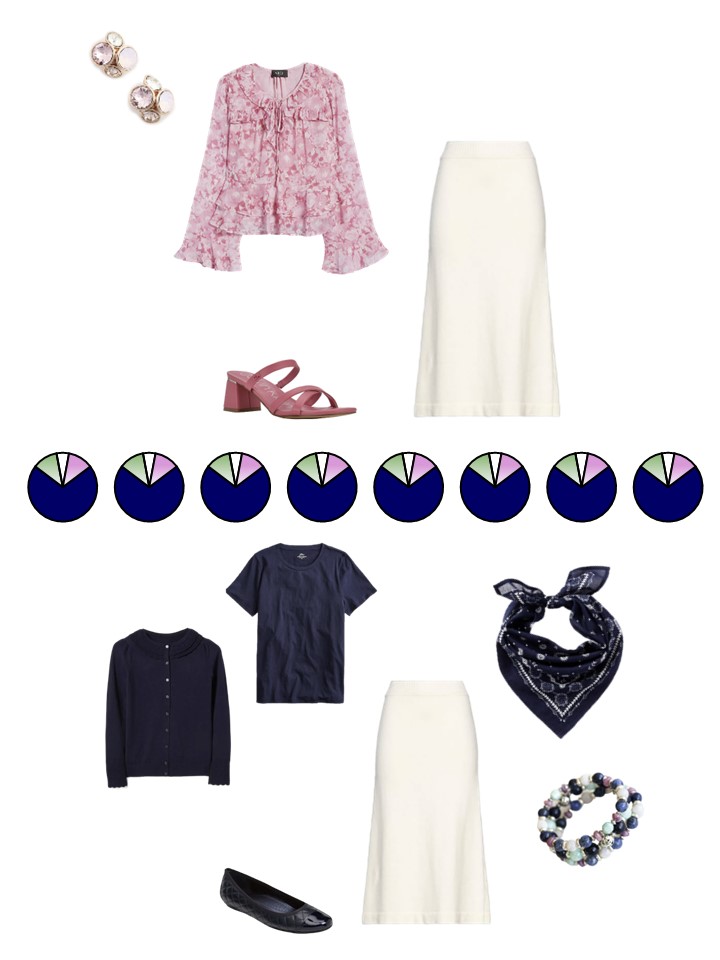 Last, this month, but never least is my favorite…
This heroine really needed to bring more brown/warm tones into her wardrobe, and I think she succeeded brilliantly!
brown shoes with black trim, and a print skirt in brown, black, and a bit of ivory… I'm pretty happy with these!
This wardrobe is pretty well balanced between black and shades of ivory, cream and brown. Wardrobe consultants that don't think you can mix warm and cool colors won't approve…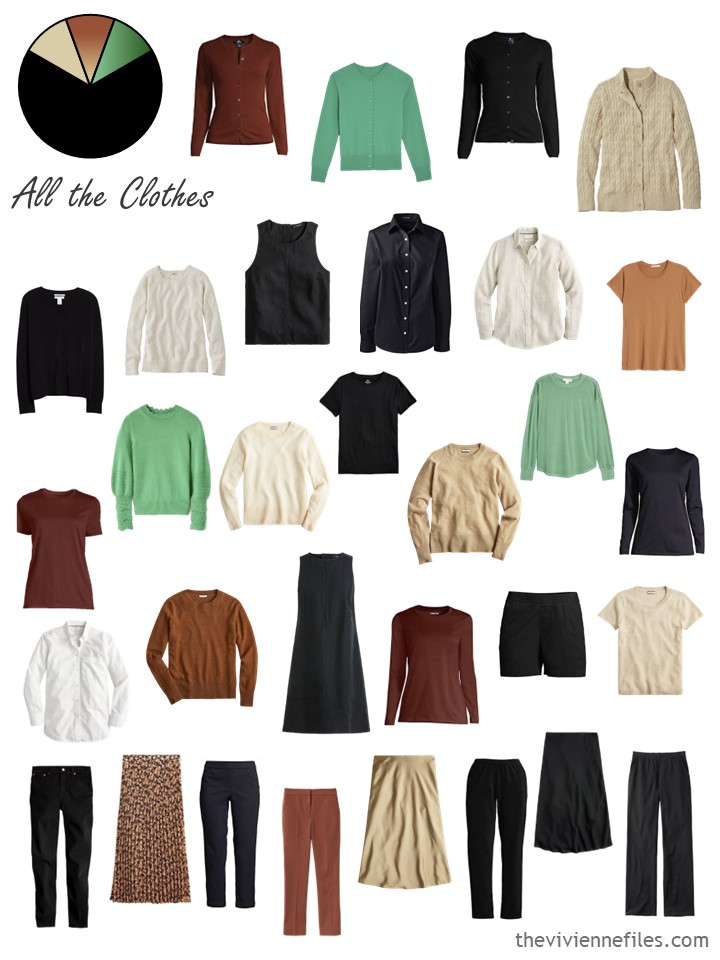 If you're looking for fake tortoise shell earrings, always look for Ralph Lauren brands. He ALWAYS does tortoise shell…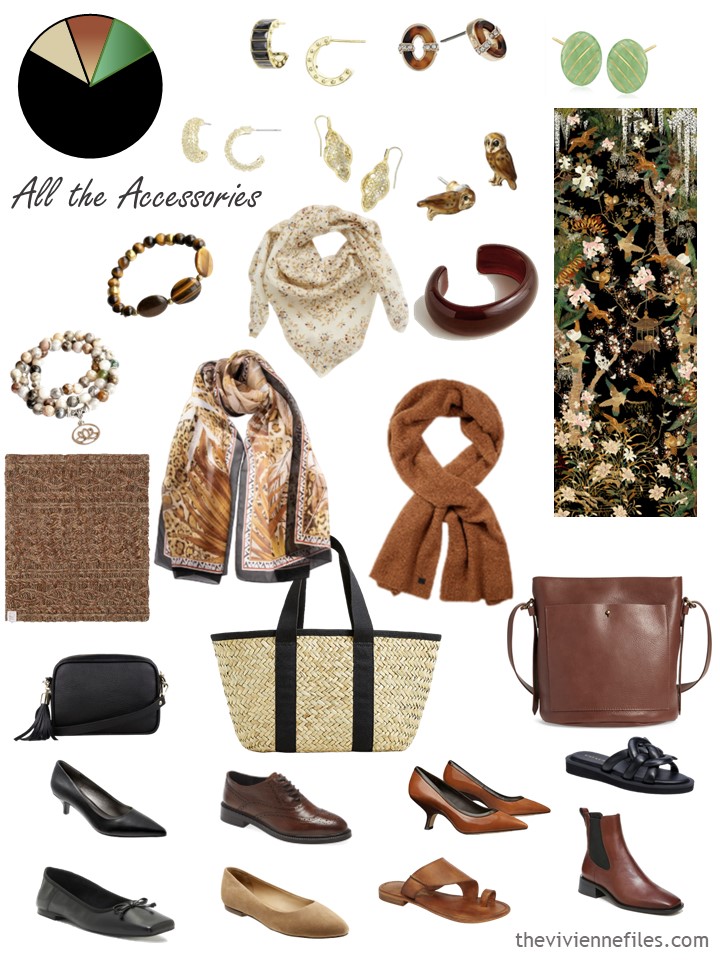 Our heroine wont' struggle to get dressed with these additions to her wardrobe: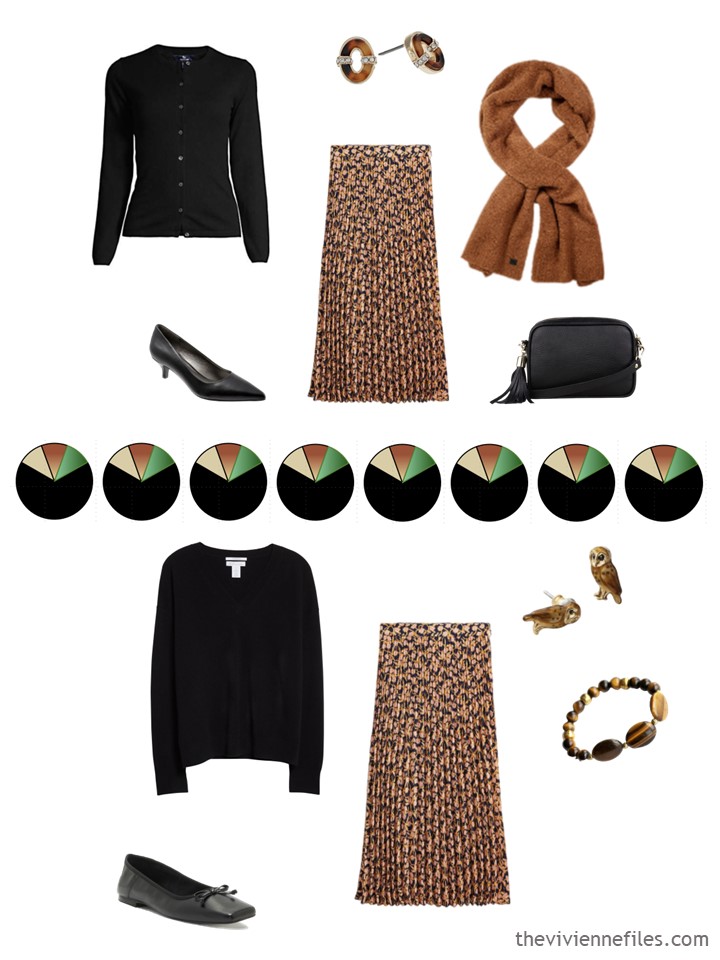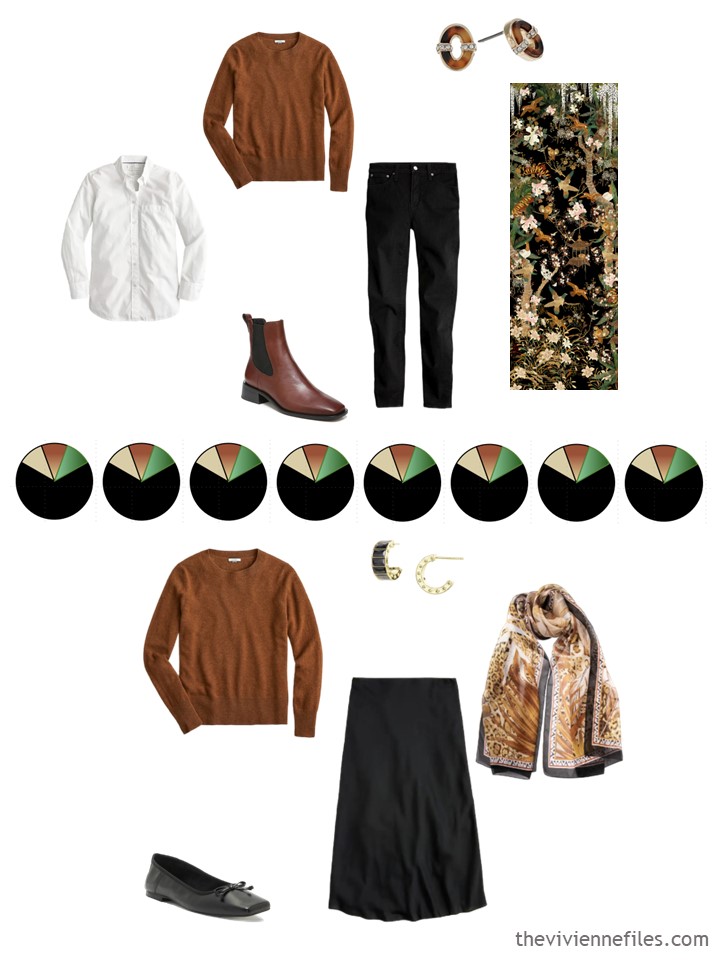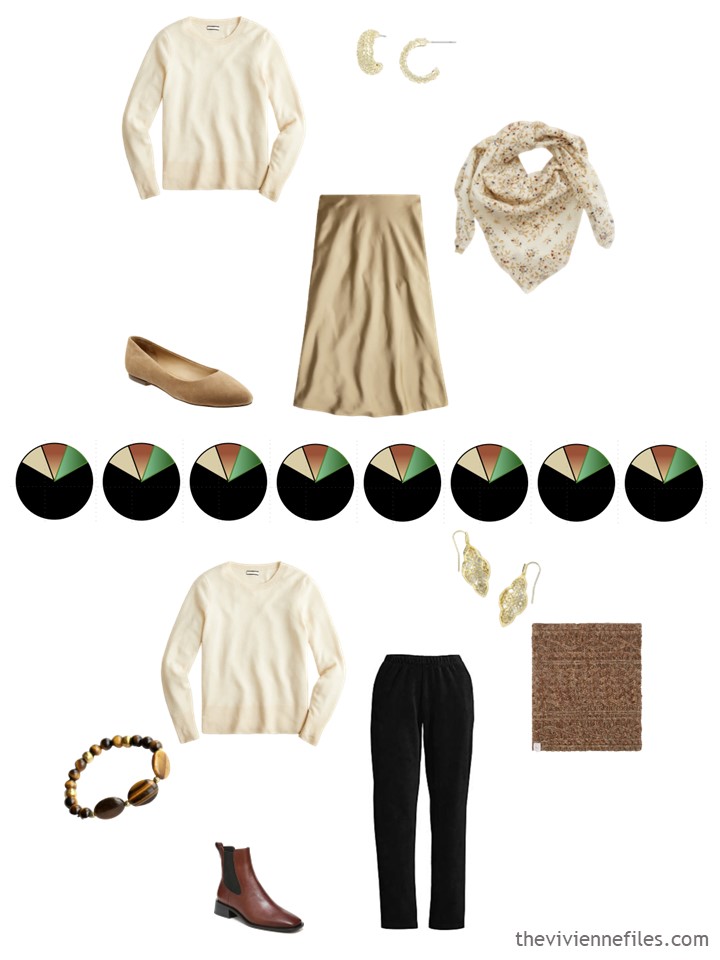 love,
Janice
p.s. Six years ago, our heroine (the forensic pathologist!) was headed back to her college reunion…