July 11, 2022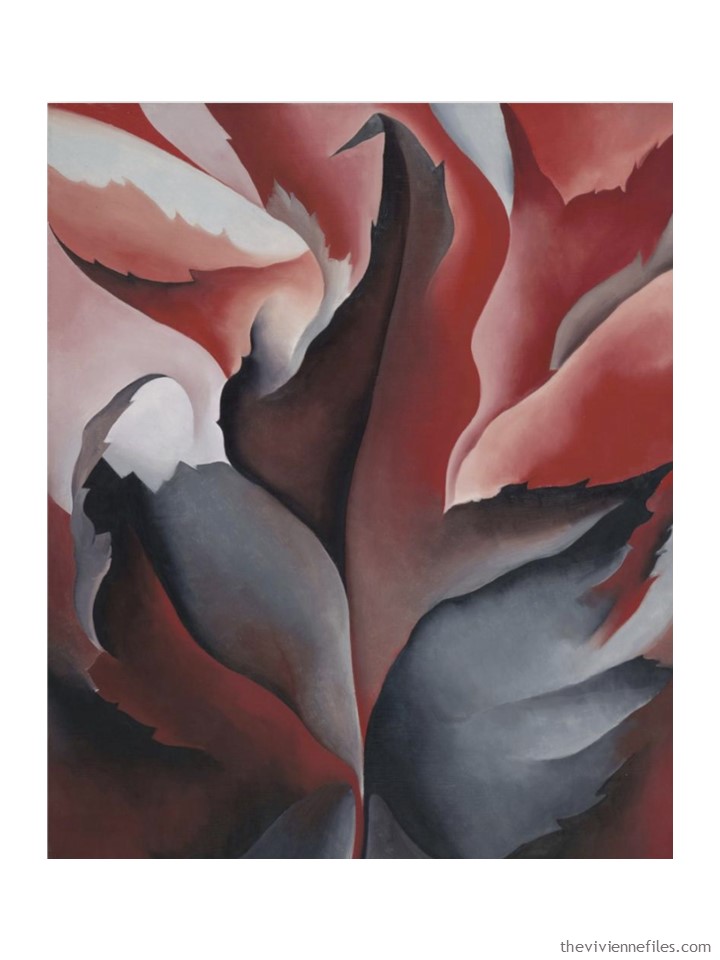 The Best Laid Plans…
She was planning to spend the autumn photographing leaves, and hiking, and enjoying the brisk air…
But instead, she's going to be touring with a political candidate whom she supports. It's a long story!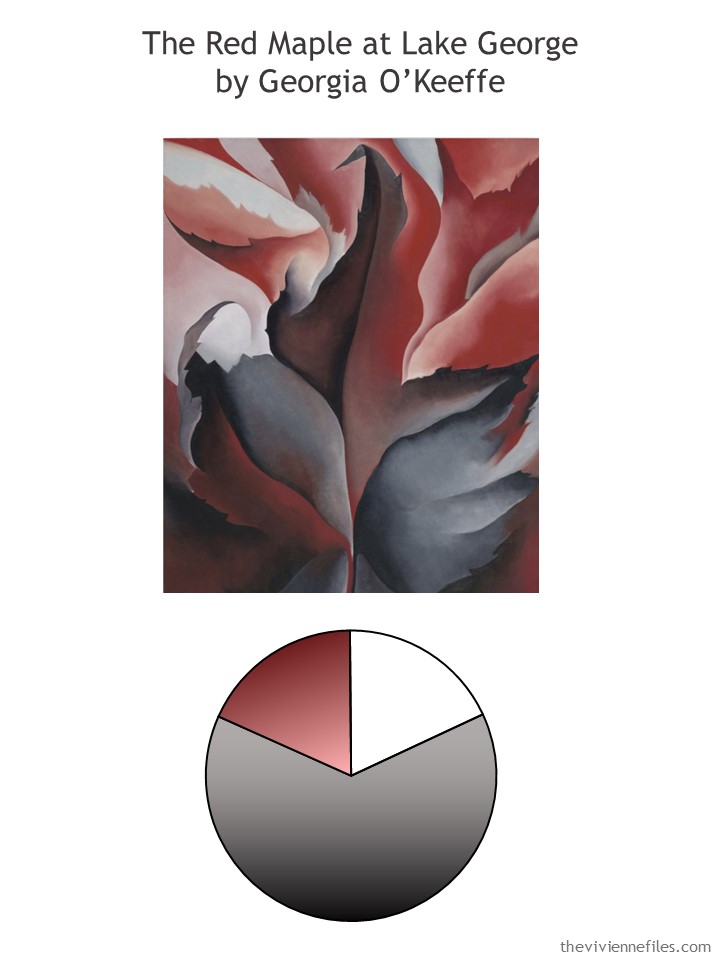 She doesn't want to pack much; she frankly doesn't want to think about clothing at all once she closes her suitcase. She's going to have quite enough on her mind!
So she's thinking that she will have room to pack 10 garments in her medium suitcase… Maybe a "Whatever's Clean 13" Wardrobe is what she needs, eh?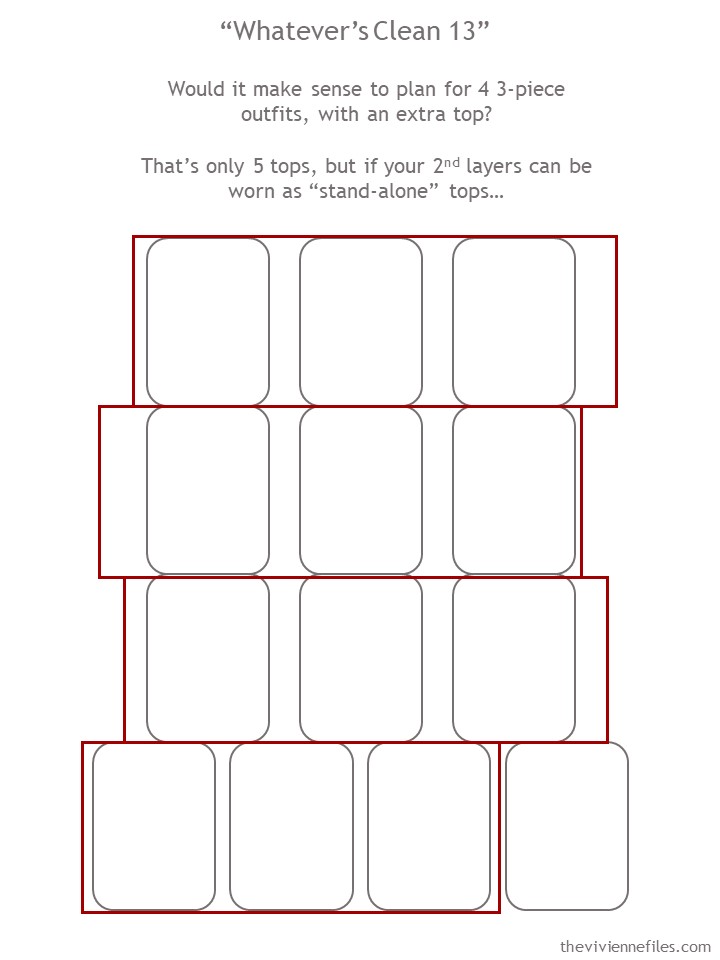 Realistically, she might be able to stop at home from time to time, but she wants to be as self-sufficient as possible when they're driving from small town to middle-sized town…
Most of her outfits are appropriate for business and professional activities…
She's making sure to have a skirt with her – it seems wise…
And jeans might be useful – some of her visits are going to be to things like farms and fairs:
It all looks pretty logical when the puts her clothing images into her template: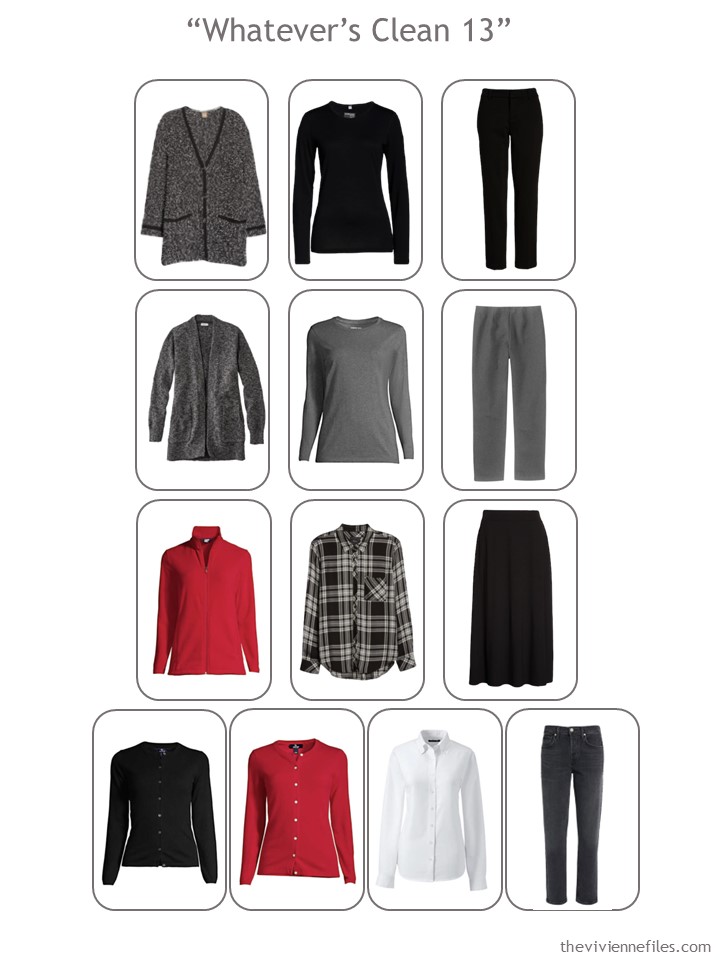 The more complete wardrobe, with accessories included, looks quite nice!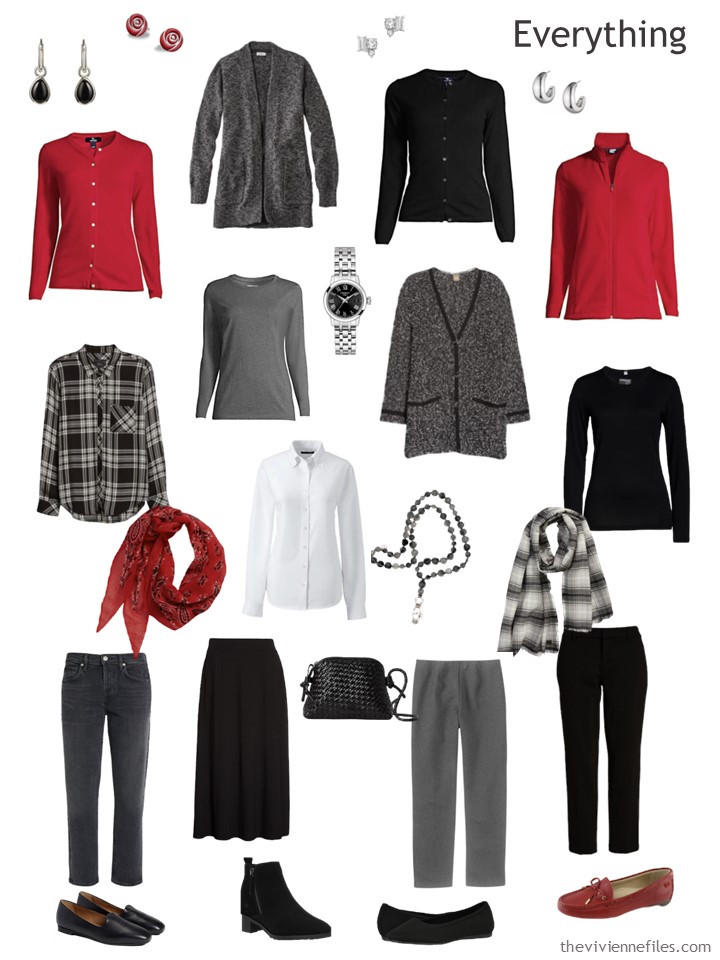 Of course she has plenty of options, but she really want to SEE them in order to be sure that she is prepared: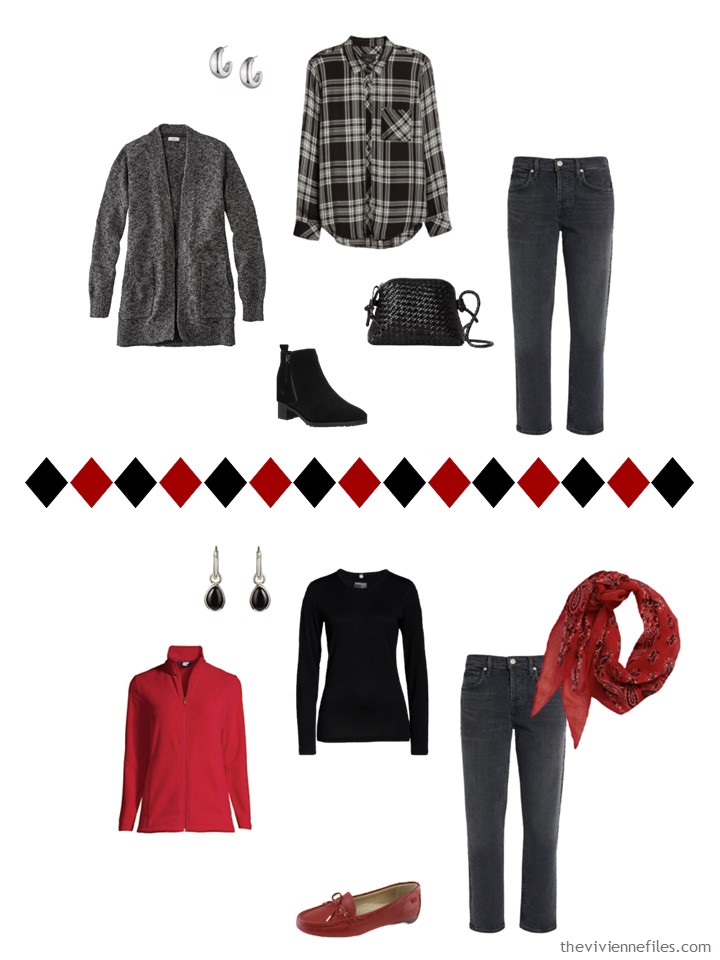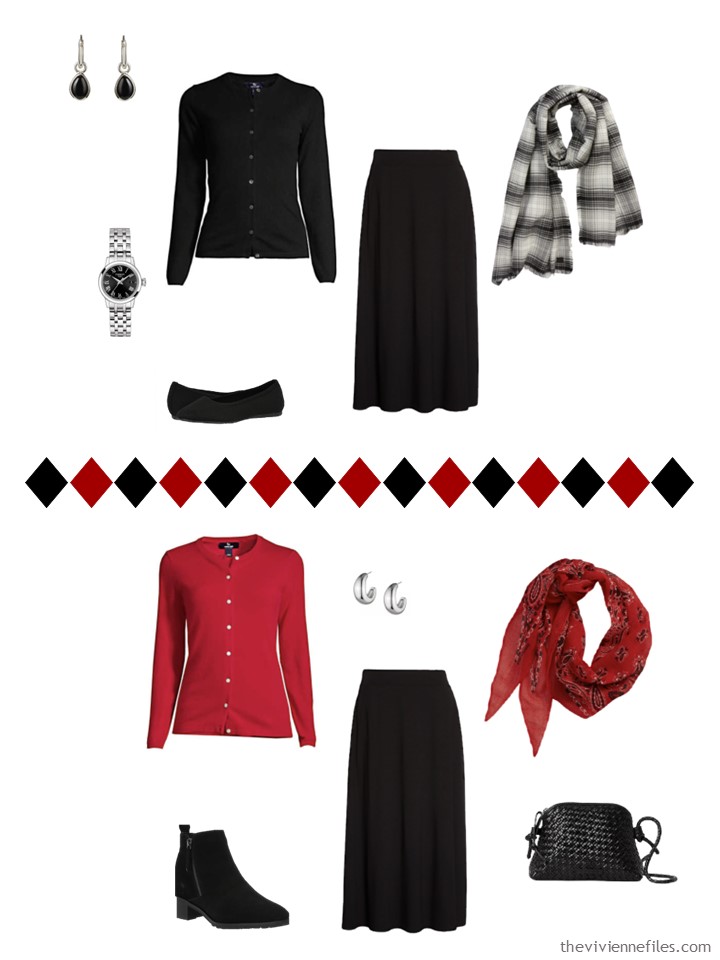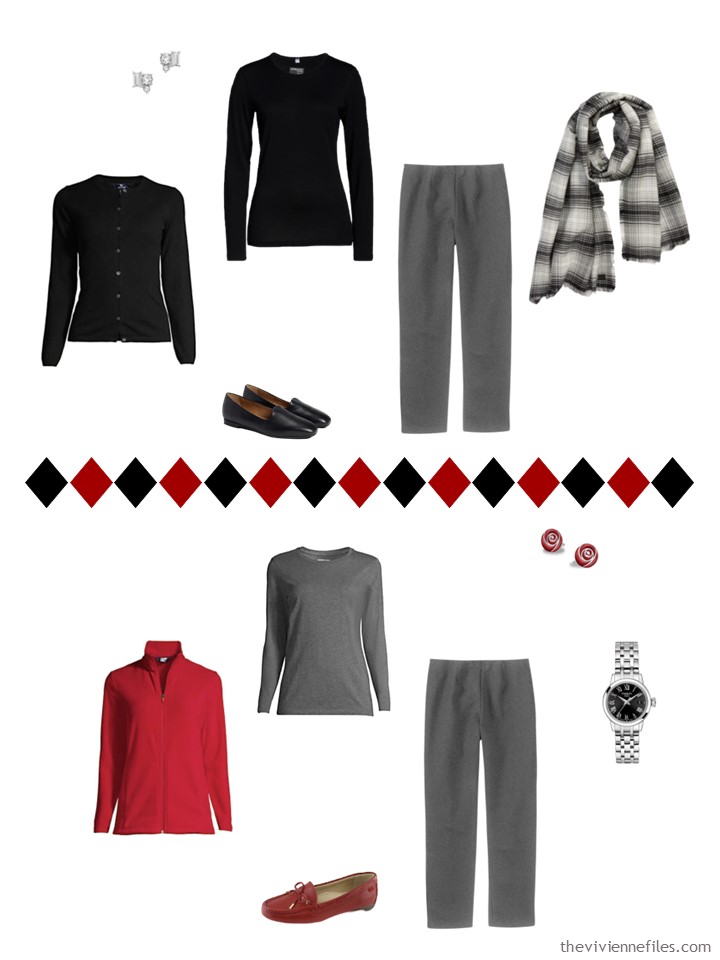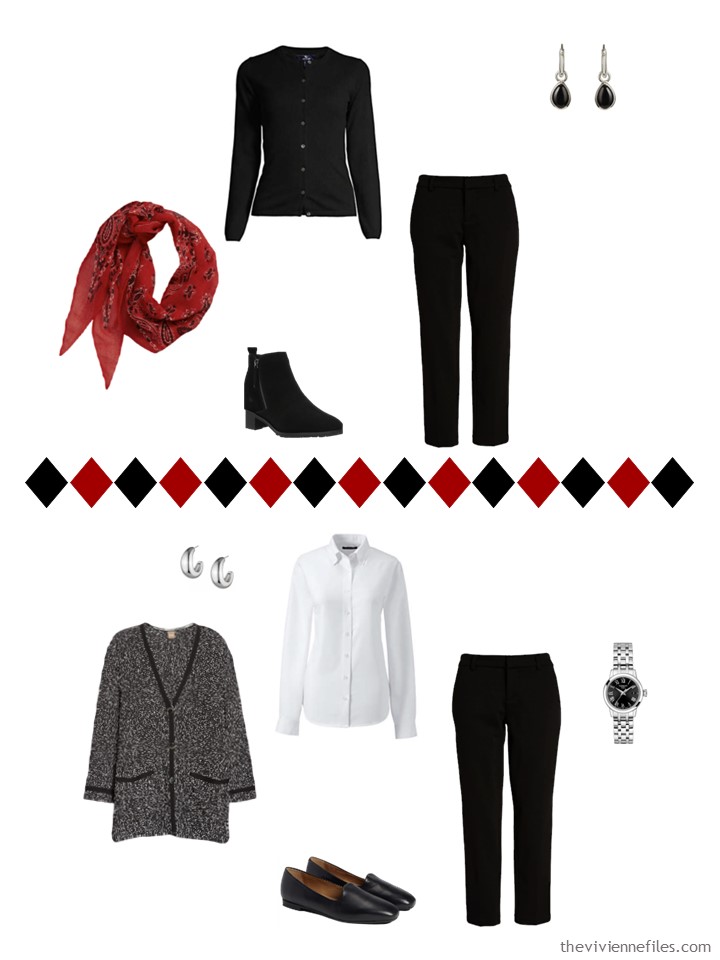 She's nervous/excited about her new responsibilities – at least she won't have to worry about what to wear every day!
love,
Janice
p.s. Three years ago, our heroine was planning to leave a stash of warm-weather clothing at a frequently-visited destination…