July 8, 2022
As soon as she saw the painting, so many things became clearer…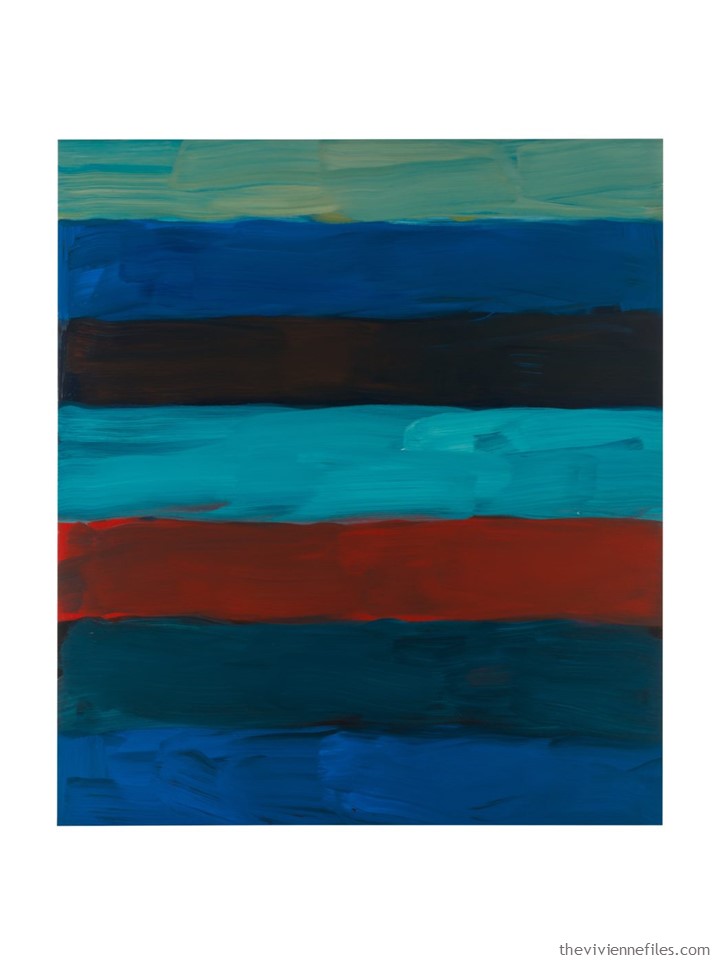 It includes all of her favorite colors, but it's the title that really grabs her…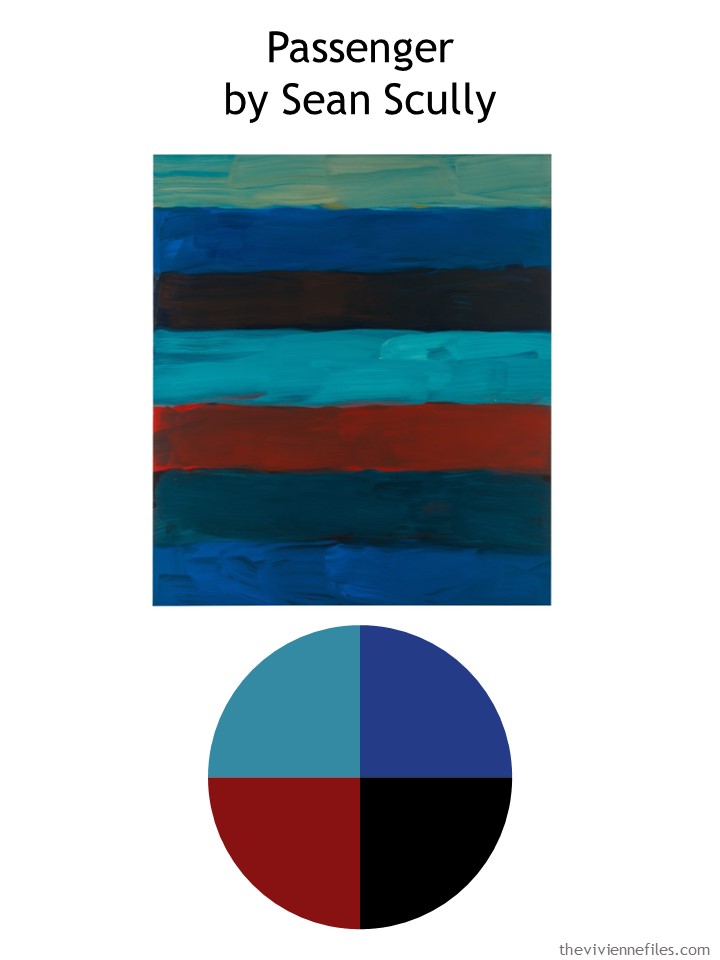 This is what she wants – after two and a half years of staying home and being careful – she wants to be a passenger!
And so she's leaving. As soon as the summer's over, she's going to buy a train pass and just GO…
She will choose destinations based on things like sporting events, or art exhibits, or other museum-type stuff… or maybe weather. Or something else!
She starts to plan her foolproof wardrobe now; anticipation is a big part of the travel fun, for her:
She loves the idea of a wardrobe based in black, and punctuated with bright colors. She's taking all weight of tops, because she's not at all sure what weather she might find…
She realizes from the very first that accessories are going to be key! And she's very open to the possibility of finding a blue and red striped sweater somewhere, or a turquoise and royal striped tee shirt…
The only thing that keeps her from packing TODAY is the certainty that everything would be irreparably wrinkled by early September!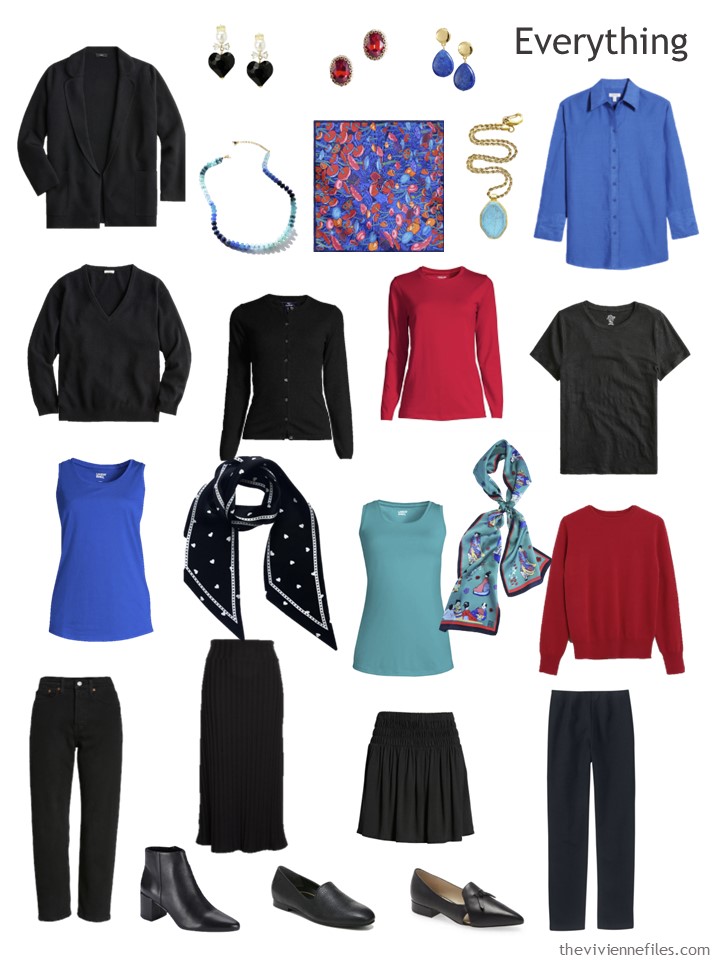 Before she sets everything aside for later, she imagines many of the ways that she might get dressed from this travel capsule wardrobe: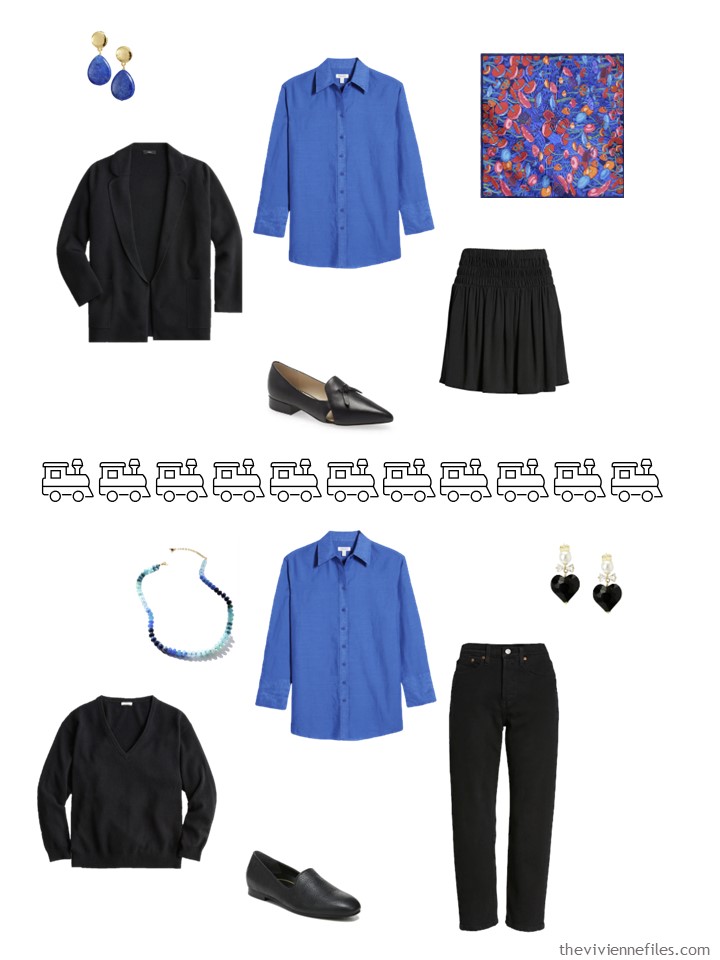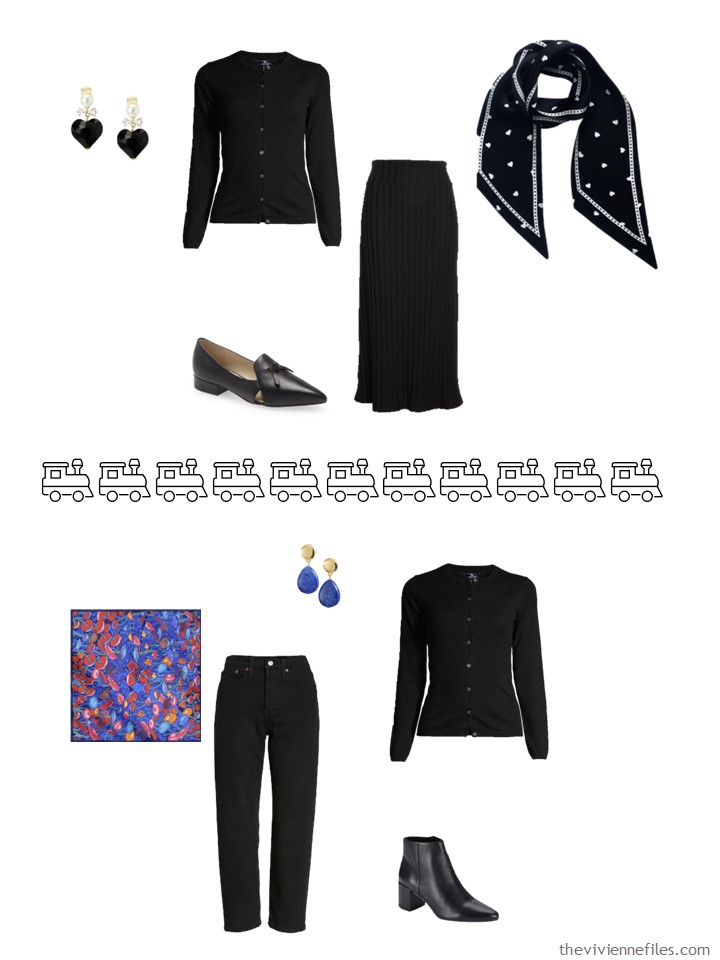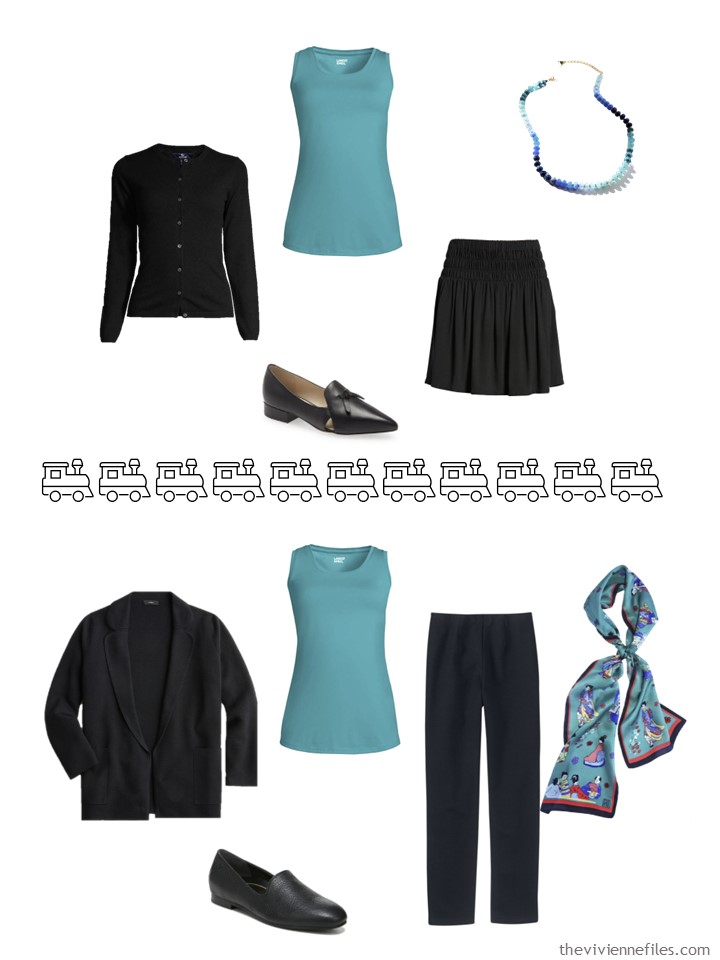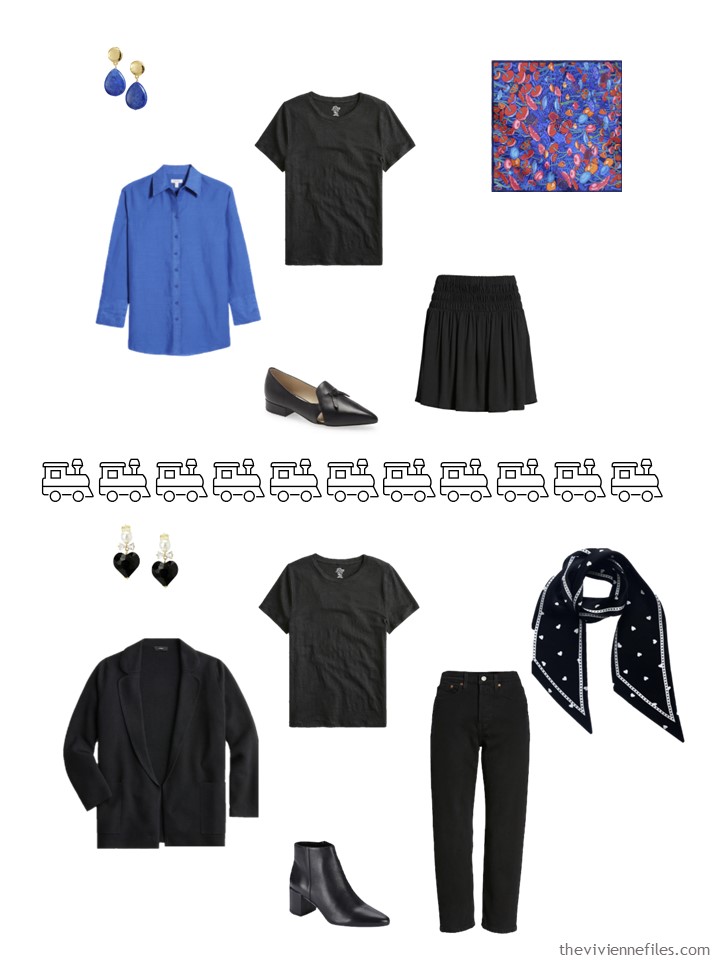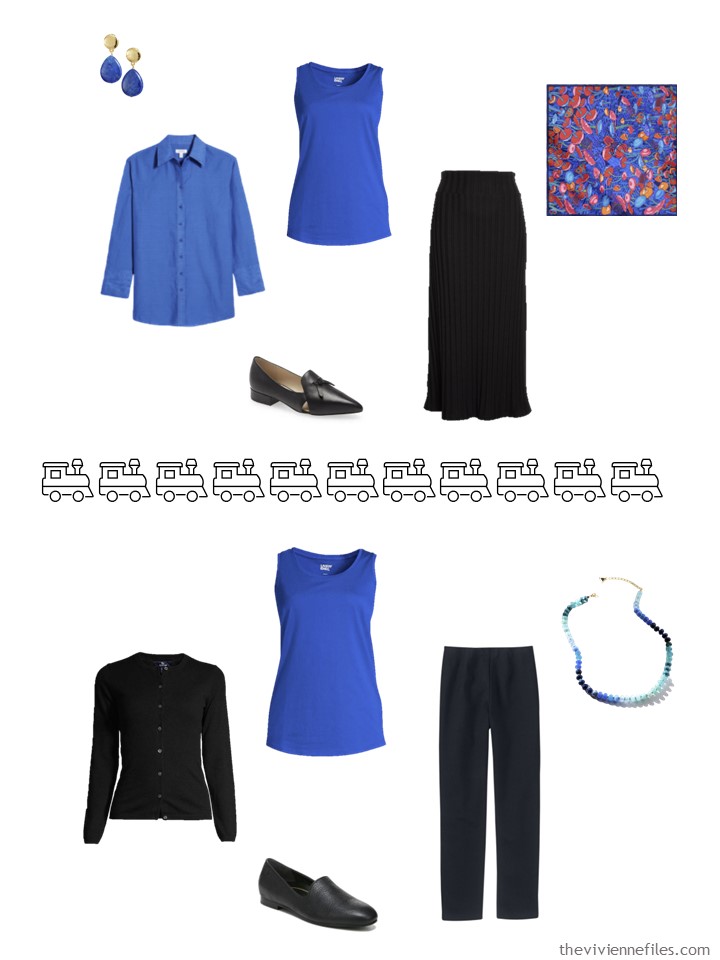 Do you have any travel plans for later this year? Do share the details, please!
love,
Janice
p.s. Roughly 8 years ago, I shared a story with you about someone with whom I worked, 35 years ago! Her shopping discipline was an example to us all…