June 15, 2022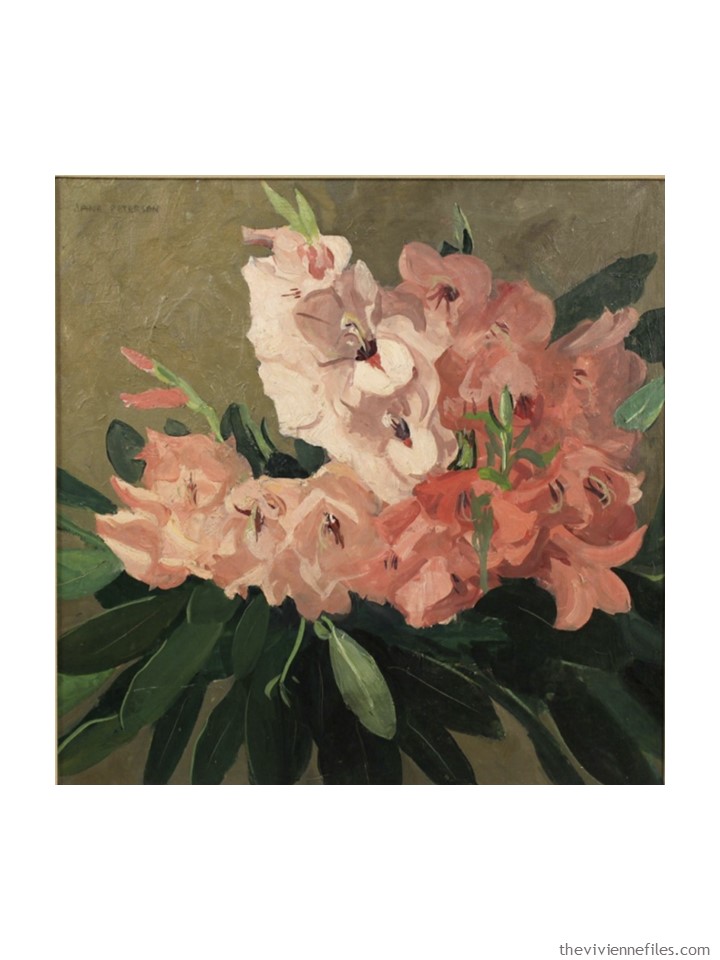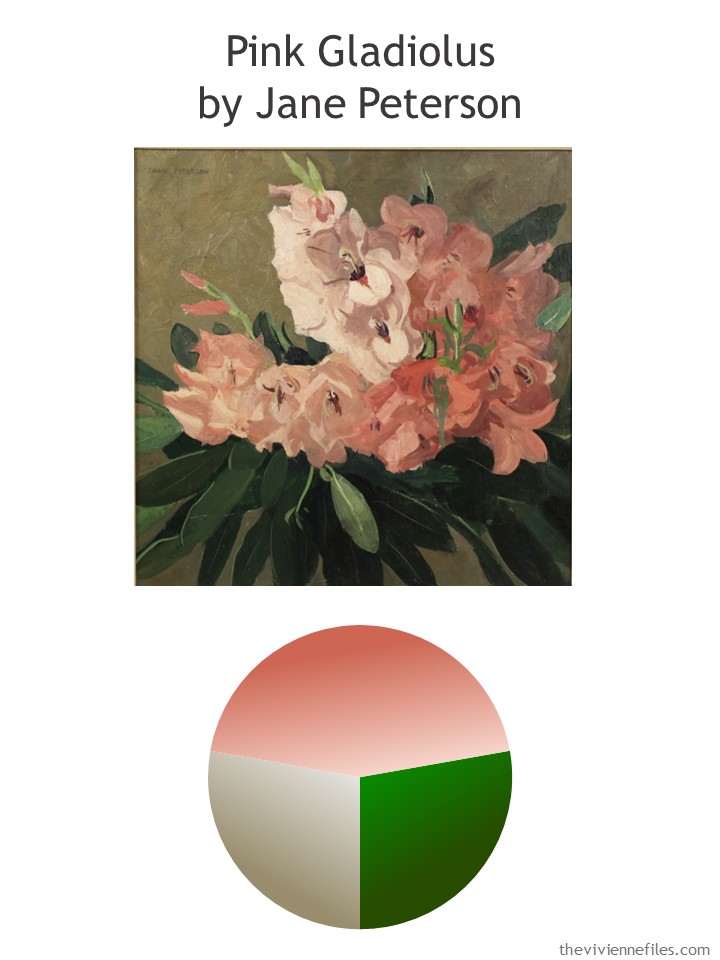 Six Days a Month
They moved WAY out of the city back in early 2020; if they didn't have to go into the office, it made sense to move someplace more remote… Much safer, back then…
But now, they're telling her that she needs to come into the office six days each month. WHO is going to be keeping track of this, one might wonder.
She doesn't HAVE office clothes, now. What she used to wear doesn't fit, and the way she dresses now on a regular basis will NOT cut it; life on a farm is NOT life at a desk!
So she's going to create the world's smallest work wardrobe (well, close!), based on a painting of her favorite flowers.
She starts with her most serious outfit – the sweater-blazer tends to make anything worn with it look more serious!
And then she's adding just enough clothes to get her through six days each month without strictly repeating an outfit. She doesn't know why, but that feels like something she wants to avoid.
She rummages through her closet, with some logic and a clear color palette…
And she assembles this – hangs it in the front of her closet, and vows to not thing about work clothes any time soon!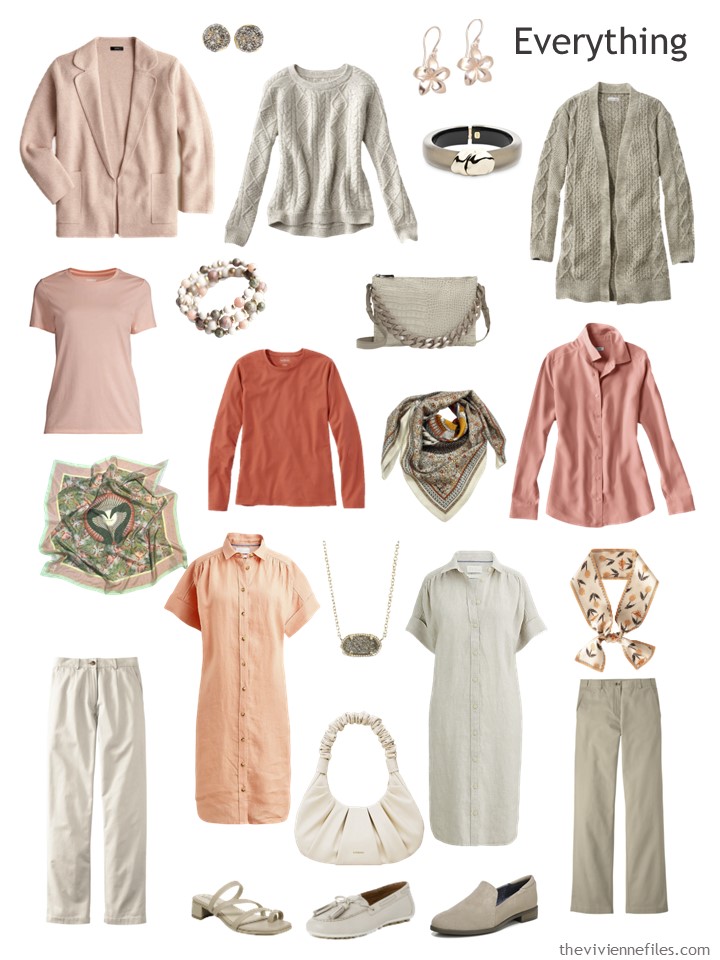 She doesn't know that she can make it through the entire winter with this – 2 linen dresses could be an issue! But she's confident that she can get through the summer and early autumn.
By then, there may be new rules!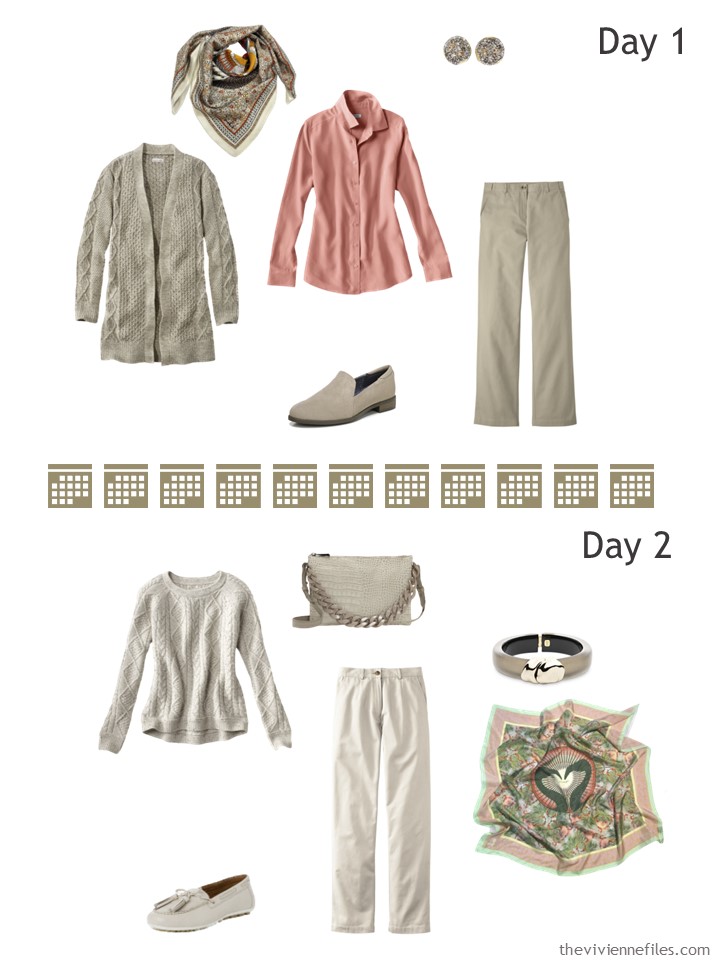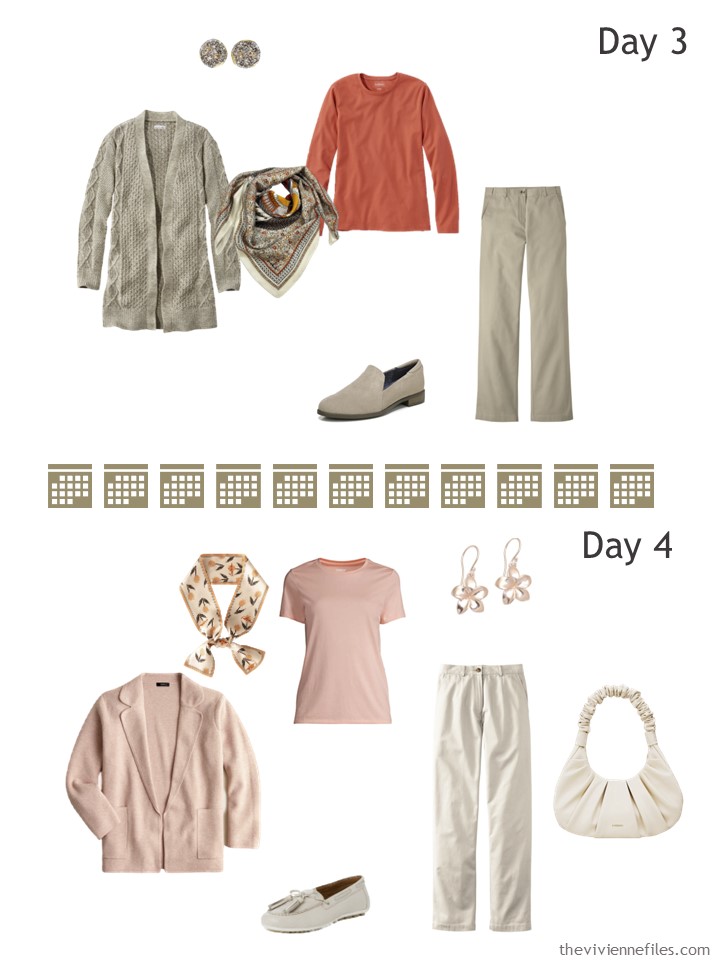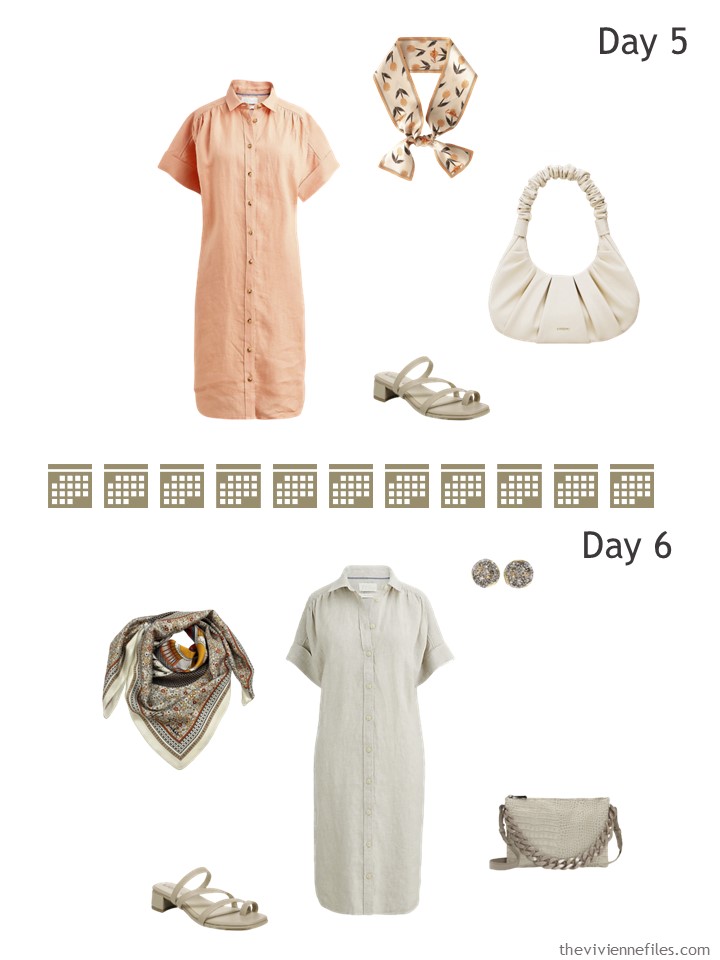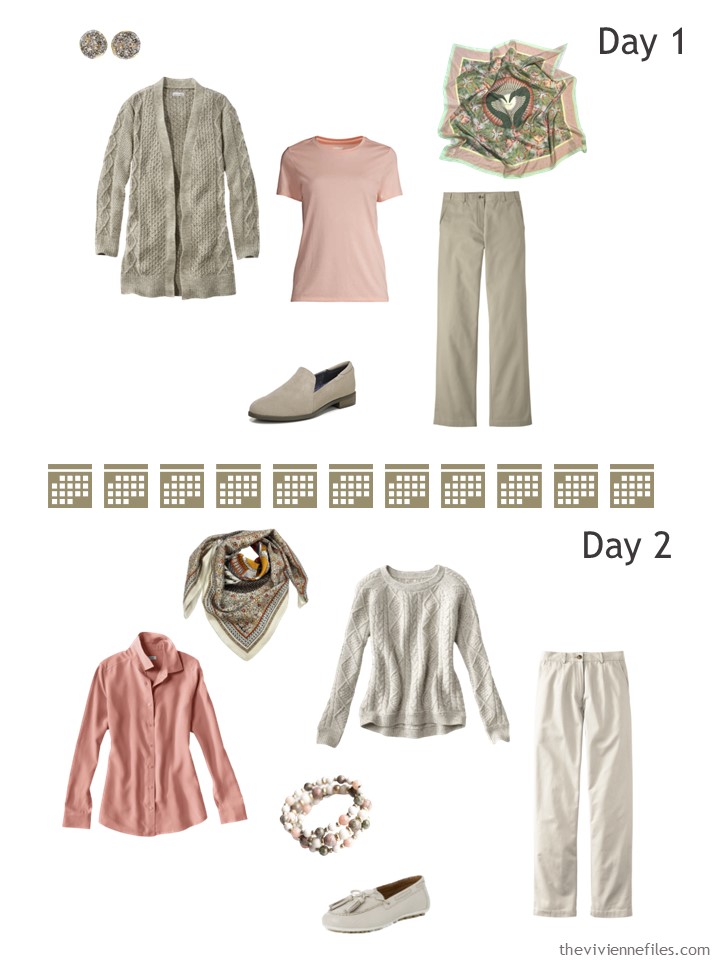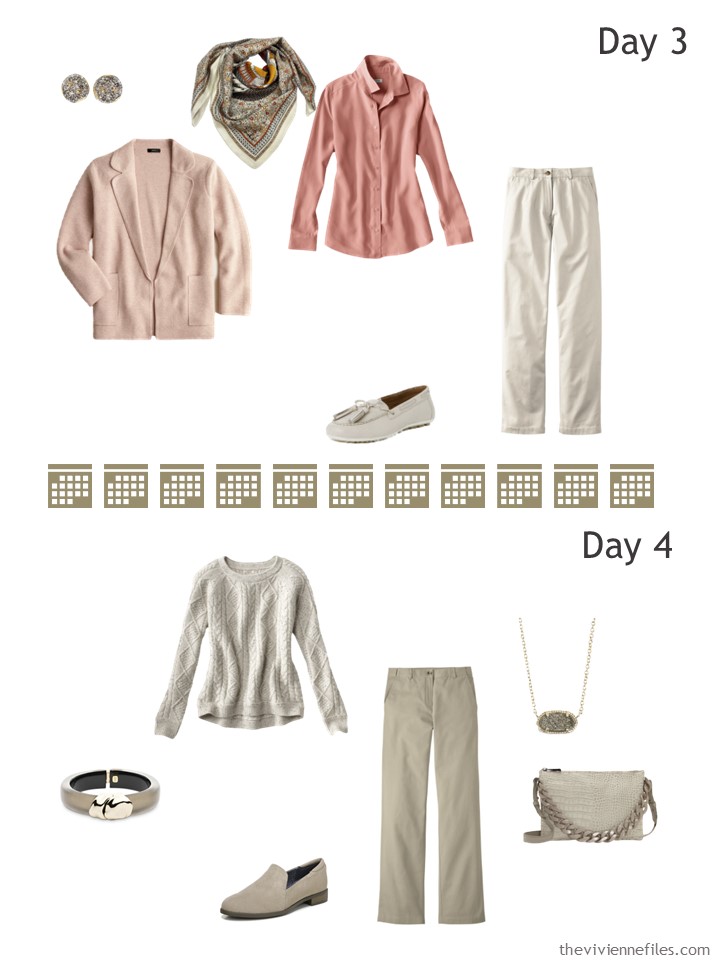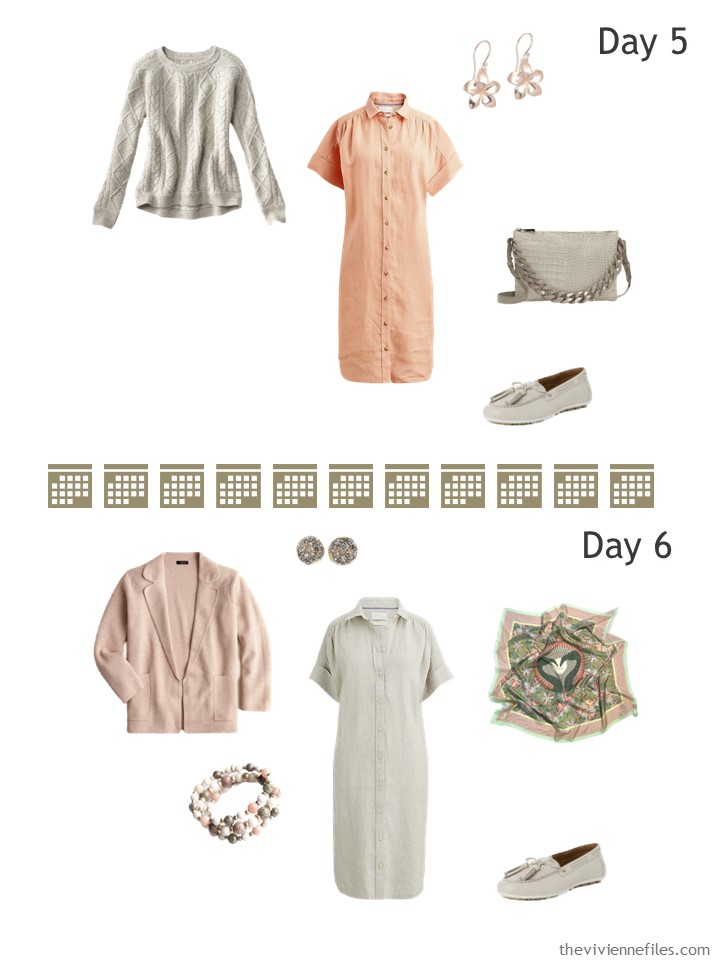 Is anybody else facing this new work situation? I've heard from more than a couple of you who are being "invited" back into the office on varying schedules…
I'll stay here at the dining table to work!
love,
Janice
p.s. Three years ago, we started with a bracelet and went to our heroine's favorite cottage for a week!