June 13, 2022
It's Really a Summer-Long Celebration, Right?
She couldn't make it to London last week… costs were through the roof, and she had too many conflicts to try to rearrange…
She keeps her feelings about royalty to herself, except for the love of Corgis that she shares with the Queen…
Now, she realizes that she's going to be in London every 2 or 3 weeks – just for a night or 2 – until at least the end of summer. Probably through November…
So she's going to wear navy, and Corgis!
She will barely have to work – she needs to literally drop off documents at the branch office, and then pick up the revisions the next day! Otherwise, she's on her own…
Museums? Galleries? DINNER??? Heck yeah….
She could easily get by with quite a bit less in her bag, but she's not sure of weather, and she's always aware that she could be called into a meeting… Maybe…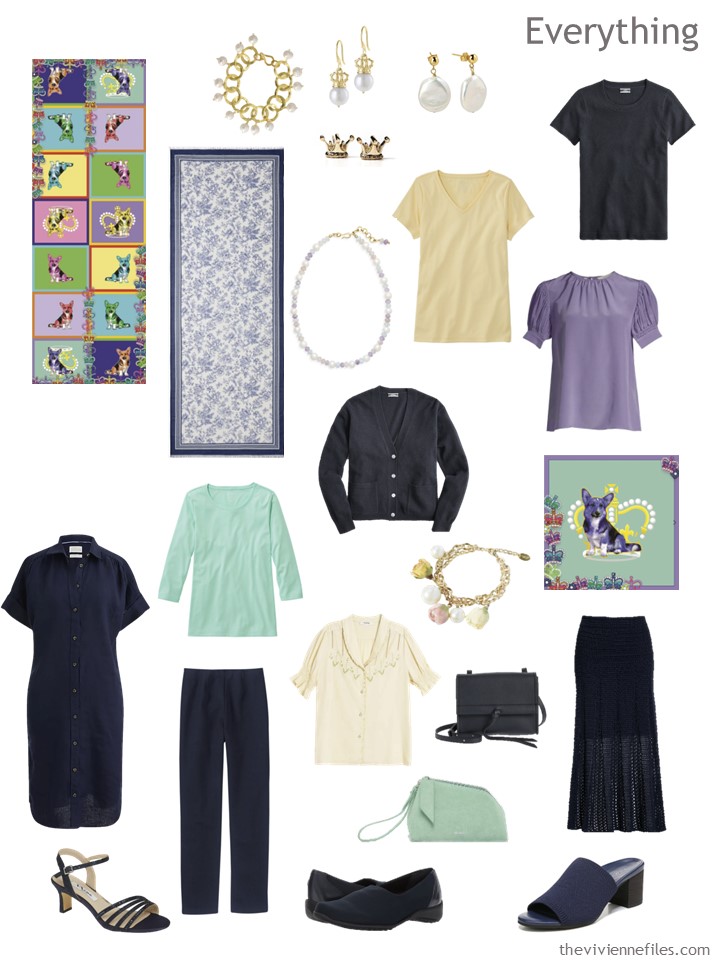 This is a small bag of clothing, but she has all kinds of options. She could wear her dress all weekend and never repeat outfits!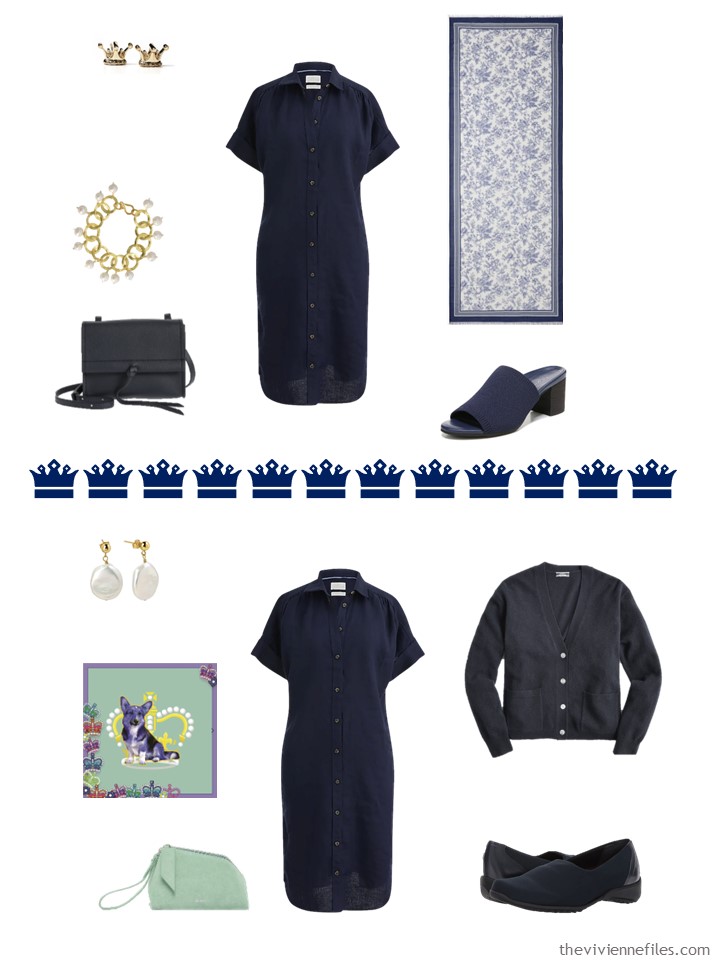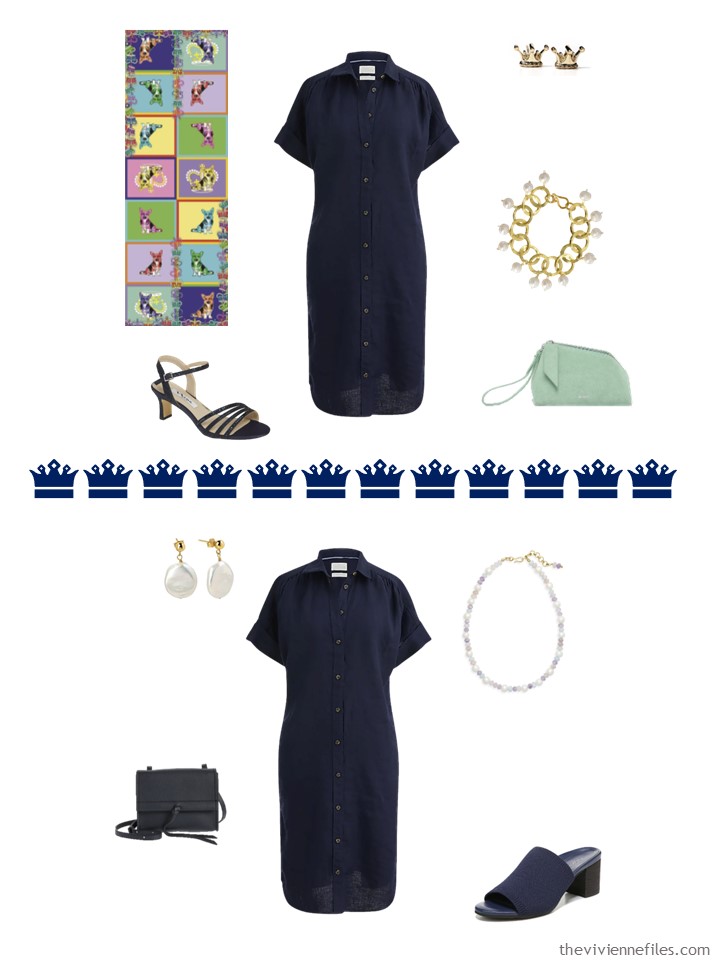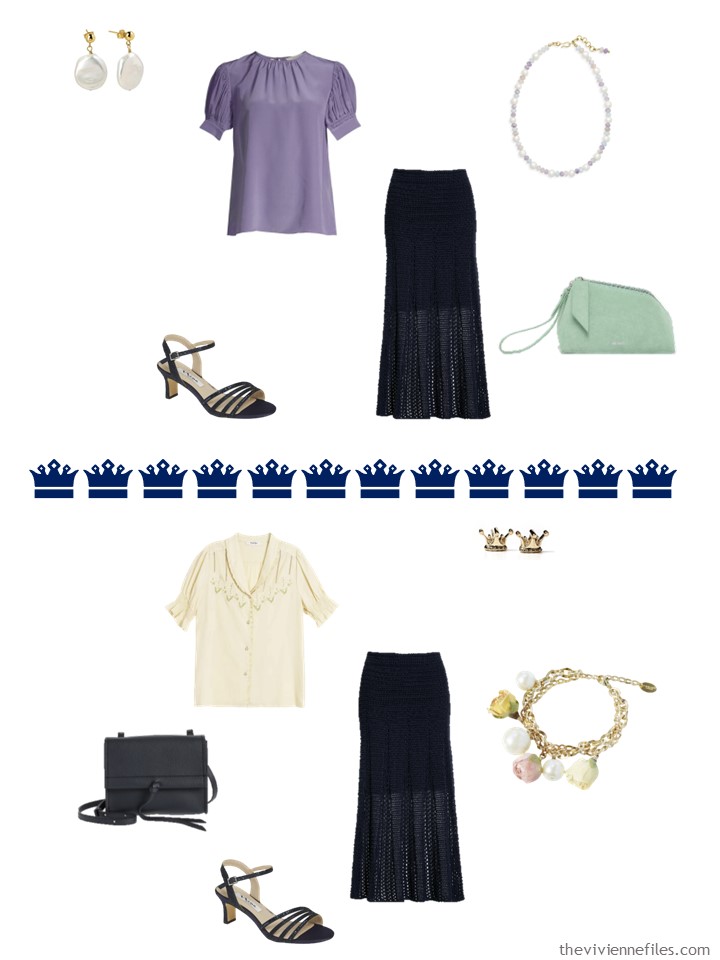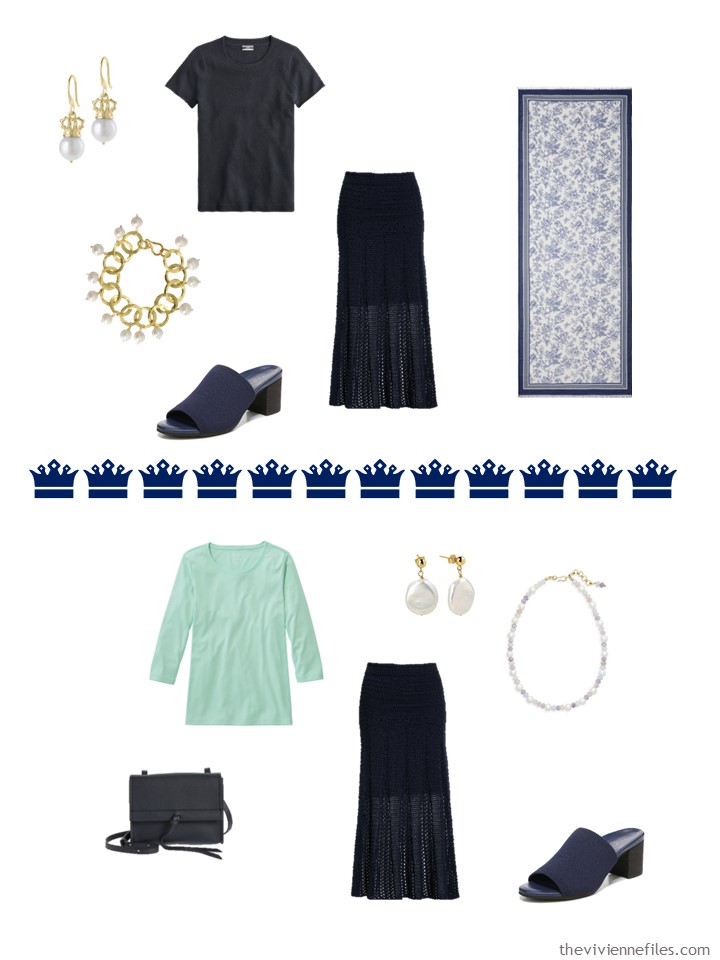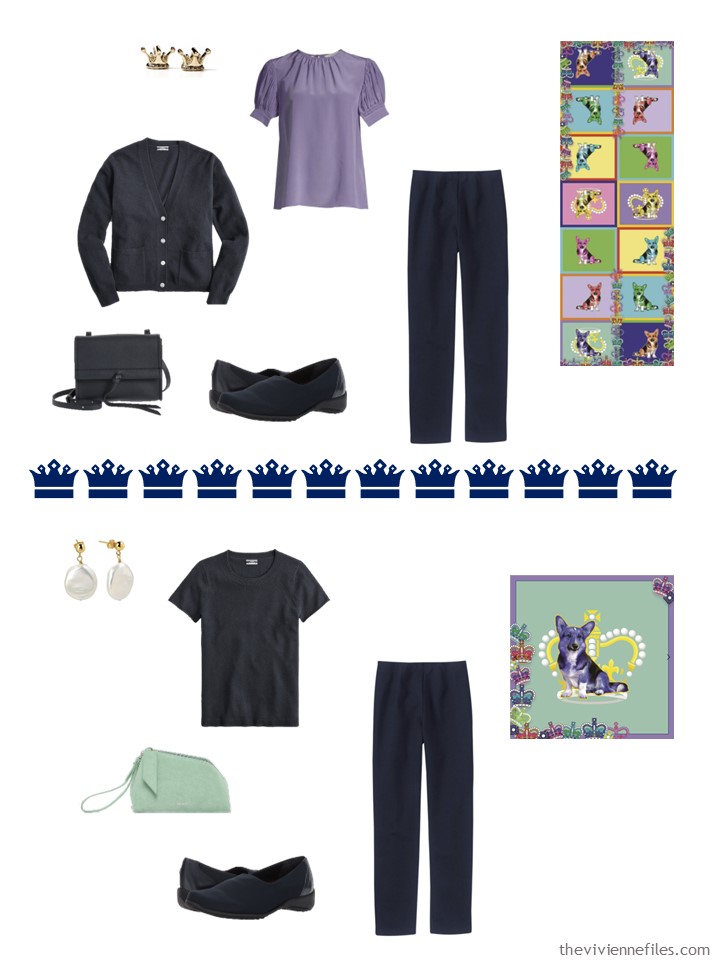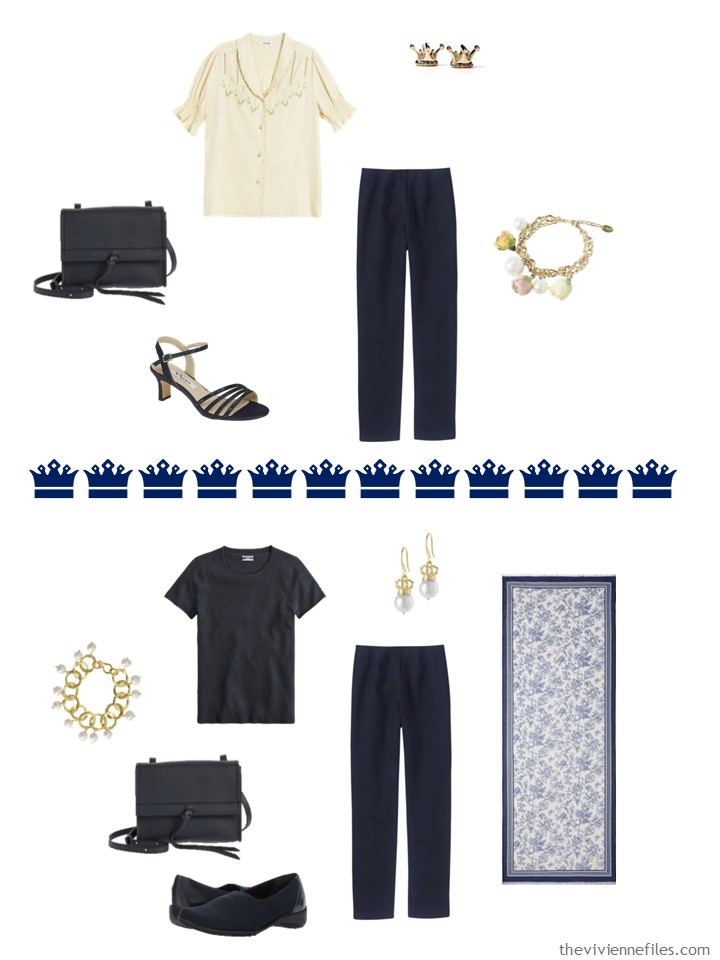 Have you ever been in a situation in which you visited the same destination over and over and OVER, pretty frequently?
love,
Janice
p.s. Seven years ago, our traveler was packing navy with beige and green…