June 10, 2022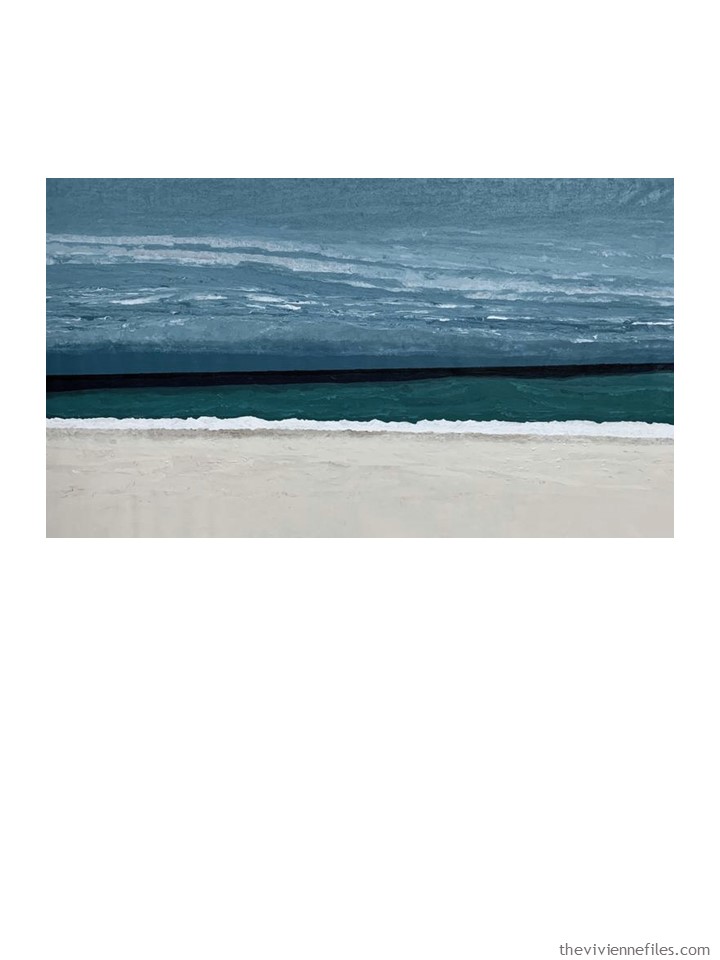 She Knows NOTHING About Packing for a Cruise….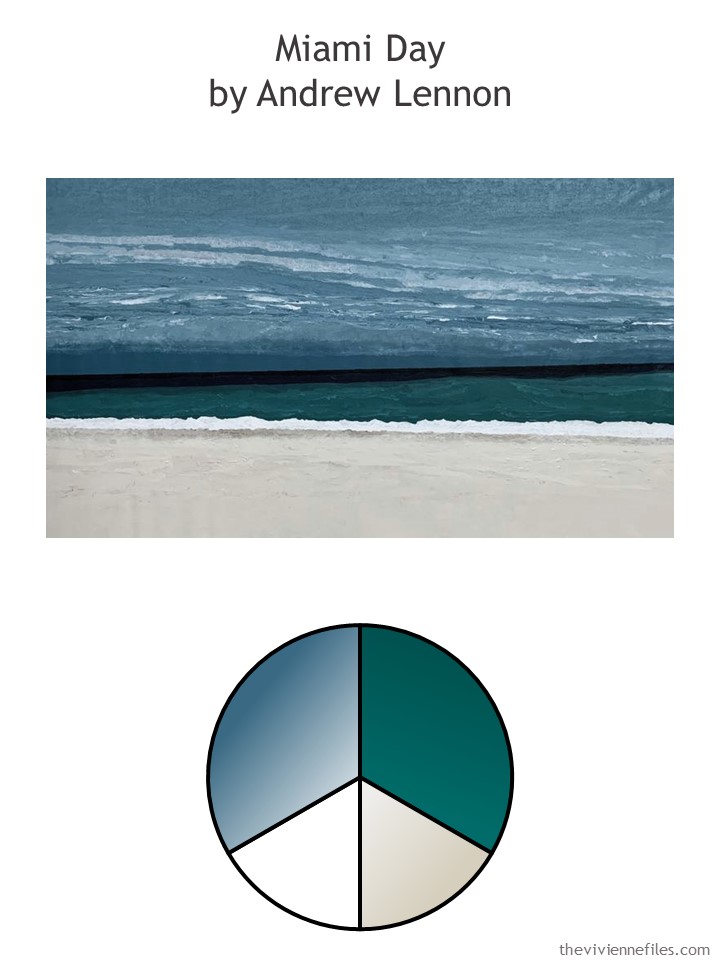 So her plan is to pack a normal suitcase for a trip this long, to the river district of Germany, and then let all of her friends make suggestions!
As always, she's going to travel in her favorite outfit. There's no reason to wear anything else; she might have to wear this outfit for a LONG time, depending on the timely arrival of her luggage!
Before she starts packing any other colors or fabrics or styles, she wants to "finish" her black, dressy cluster. Why NOT bring a pretty ruana?
She's been promised some very warm days – surely shorts will be appropriate for sightseeing somewhere along the way? She loves the way her "deep midnight" clothes contrast with pure white…
She's never been one to shy away from wearing beige with pure white, so she chooses another handful of light, summery clothes – 6 outfits just from these 5 garments…
She truly feels like she could stop packing now, but she likes the idea of a versatile dress, and a couple of pretty tops, as well as more jewelry and some dressy espadrilles! Maybe she won't be wearing black tie, but there's a whole WORLD of prettiness that she can enjoy…
It seems like a lot! But she is gone for 2 weeks, and she will be doing laundry: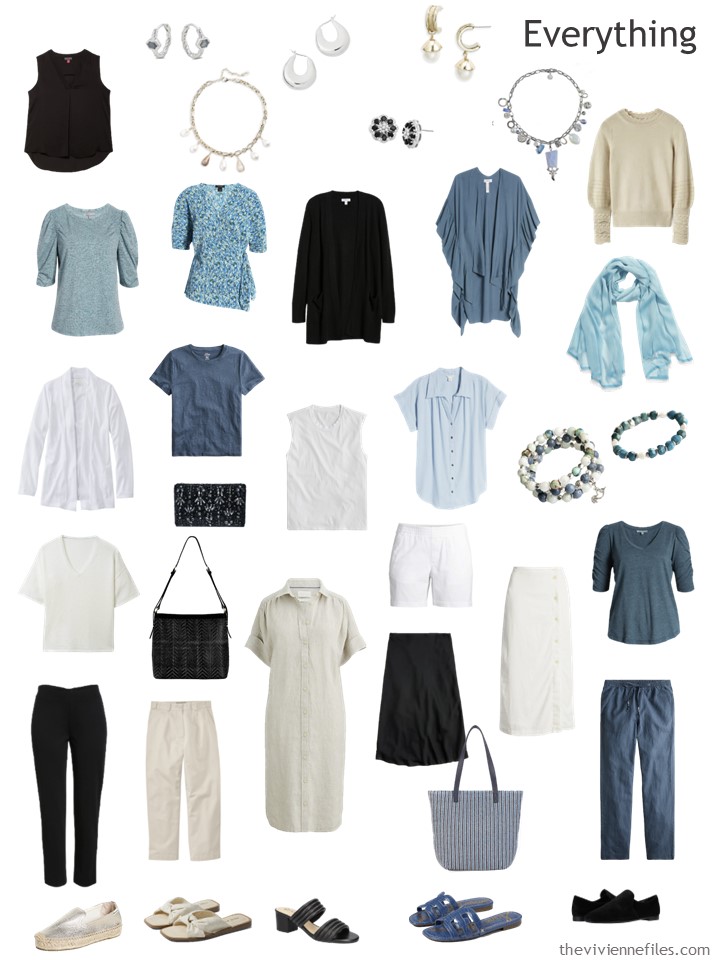 Just for fun, she finds 2 weeks of outfits – in almost no time at all: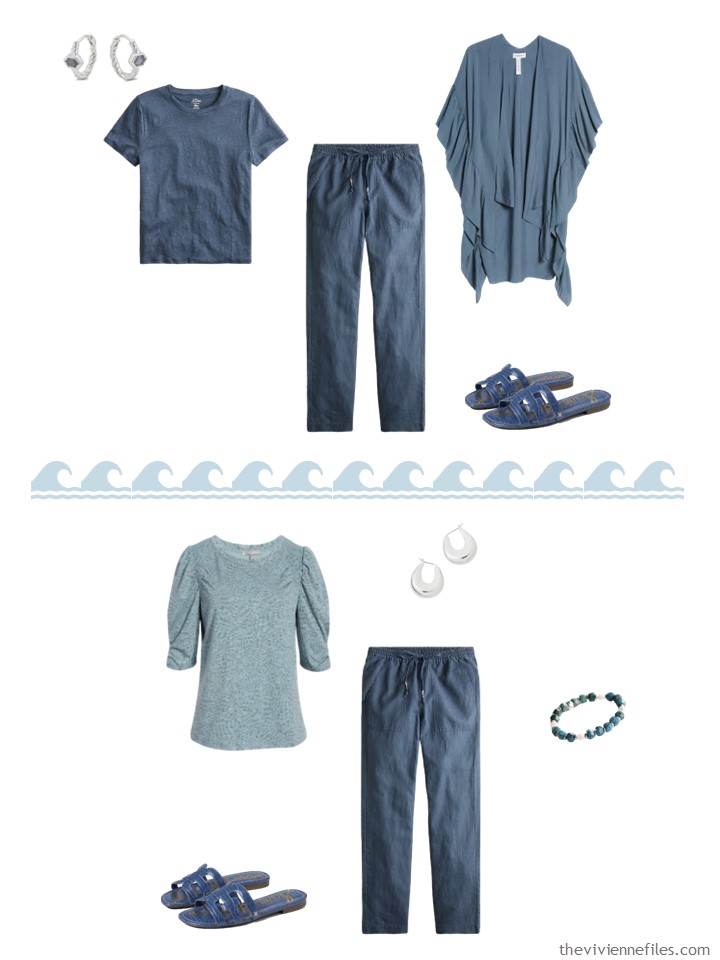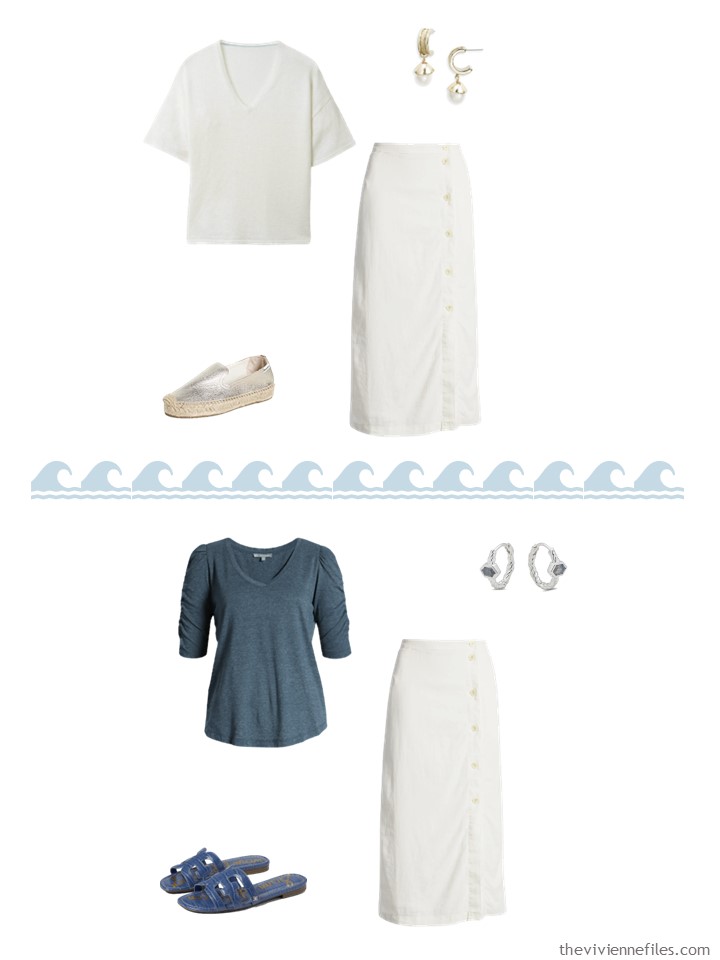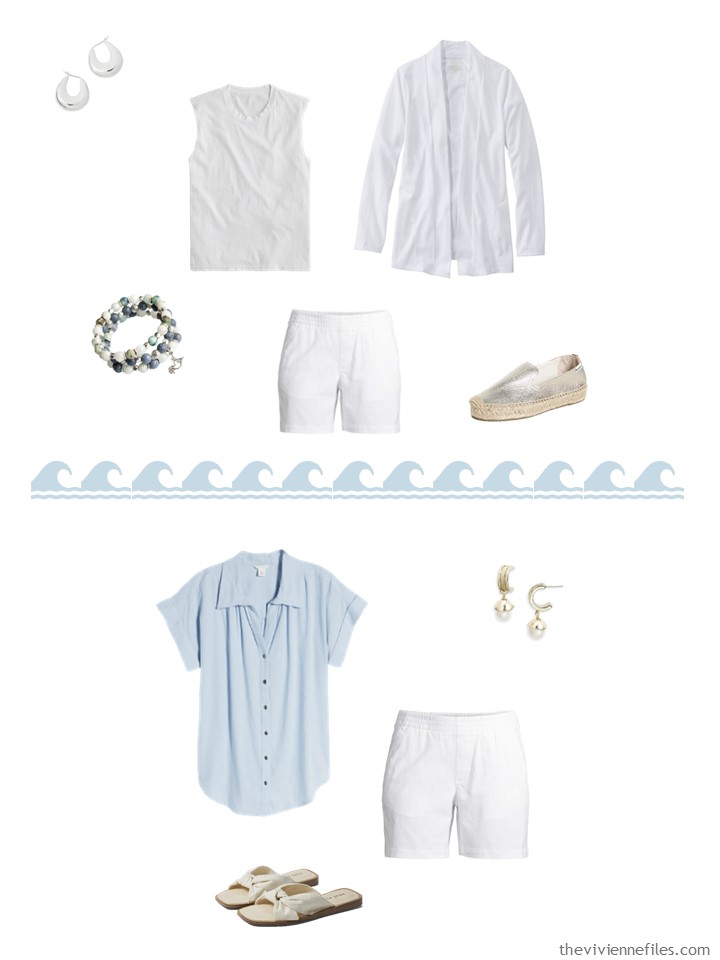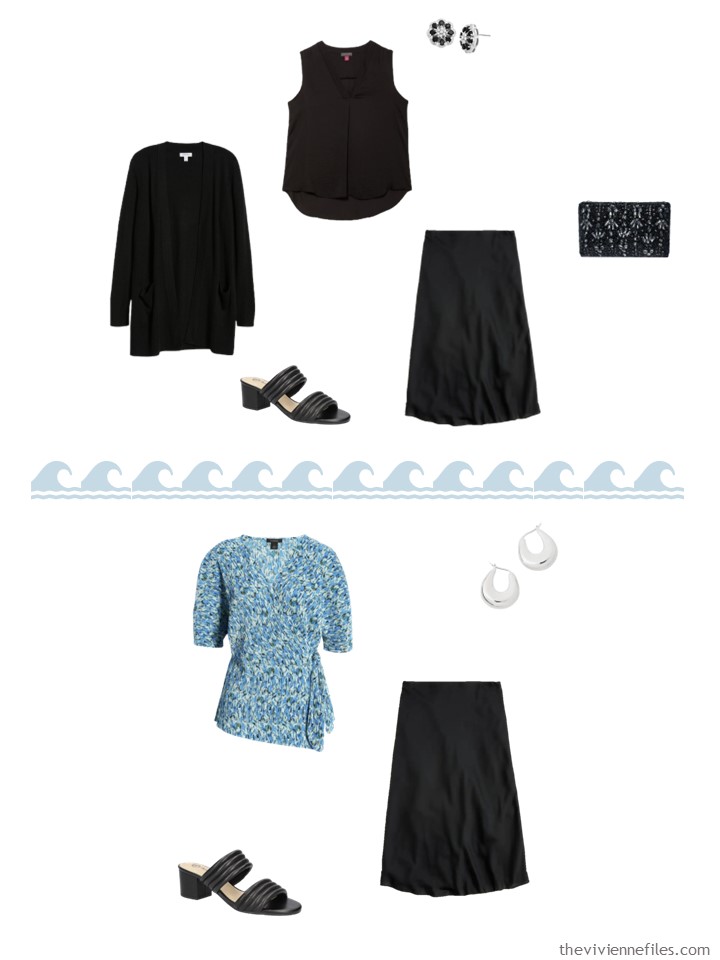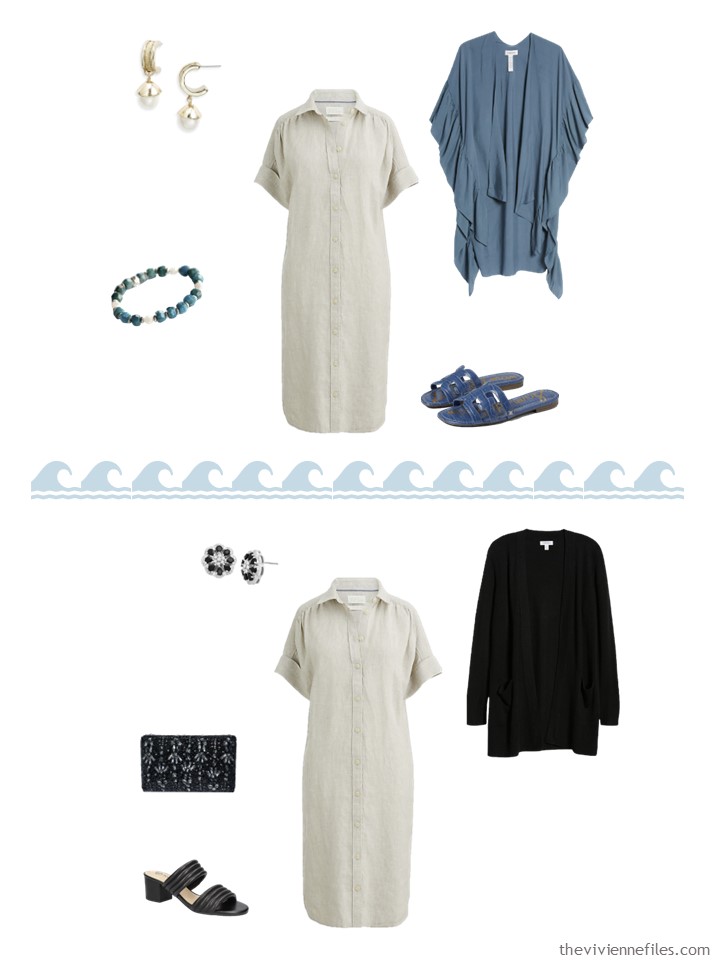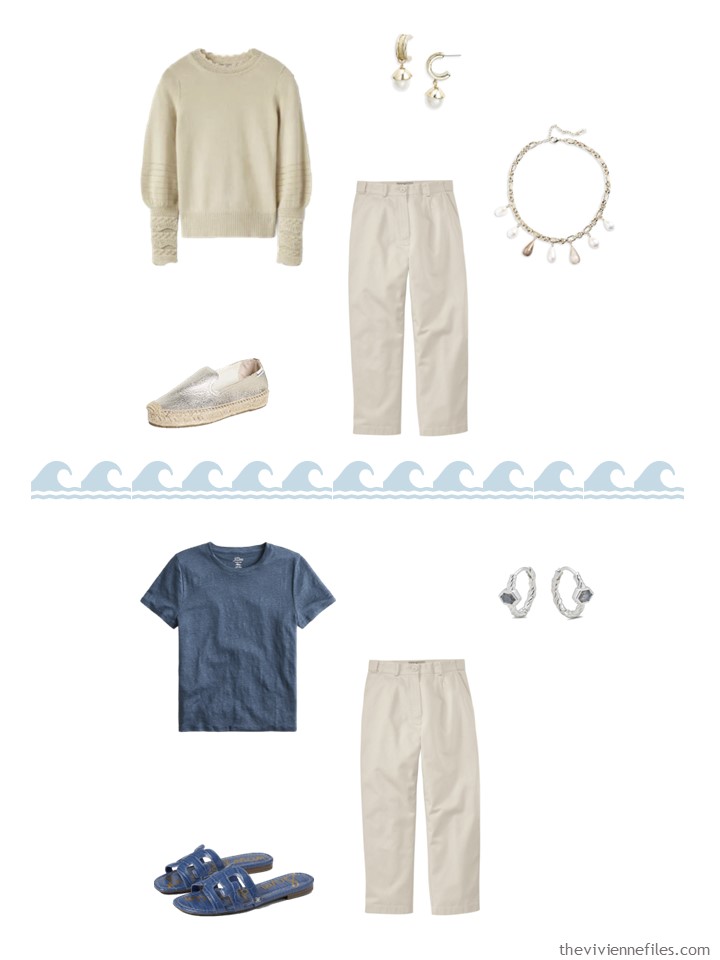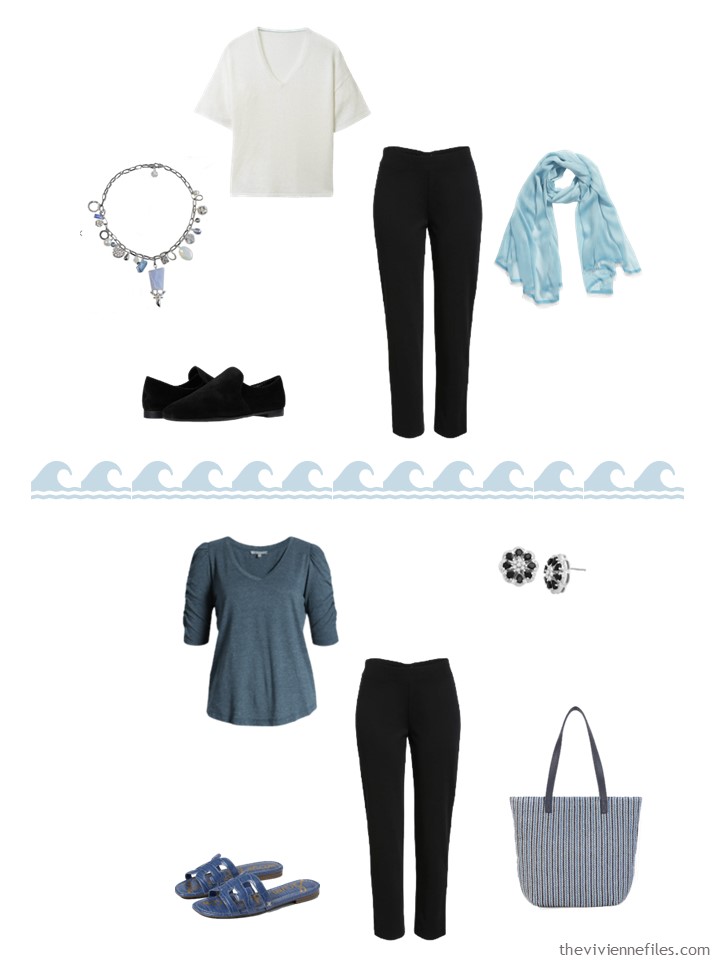 Okay now – EVERYBODY who has been on a cruise – especially a European river cruise – jump in and give a couple of our friends some good advice! I've never been on a cruise, and I don't see one in my near future…
love,
Janice
p.s. Four years ago, our wardrobe was ALSO based on a beautiful seascape painting….