June 22, 2022
By this time of year, most of us should be easily able to whittle down our warm-weather wardrobe to a tidy 33 pieces. While this is NOT what Courtney Carver suggests for her Project 333, I'm pretty confident that she wouldn't be too upset with us starting at this point. So long as we look seriously at our wardrobes from time to time, she will probably approve!
buy her book and read it; trust me!
How to minimize what's in one's closet is a question that I am asked almost every day, and thus I keep thinking of different ways that someone could go about eliminating a big chunk of their wardrobe… Let me share one idea!
Let's start here – I think (but am by no means sure!) that there are 69 garments here… If all of these were hanging in 1 closet, I would be overwhelmed:
My thinking for THIS version of Project 333 is to grab 3 dresses, and then work with outfits: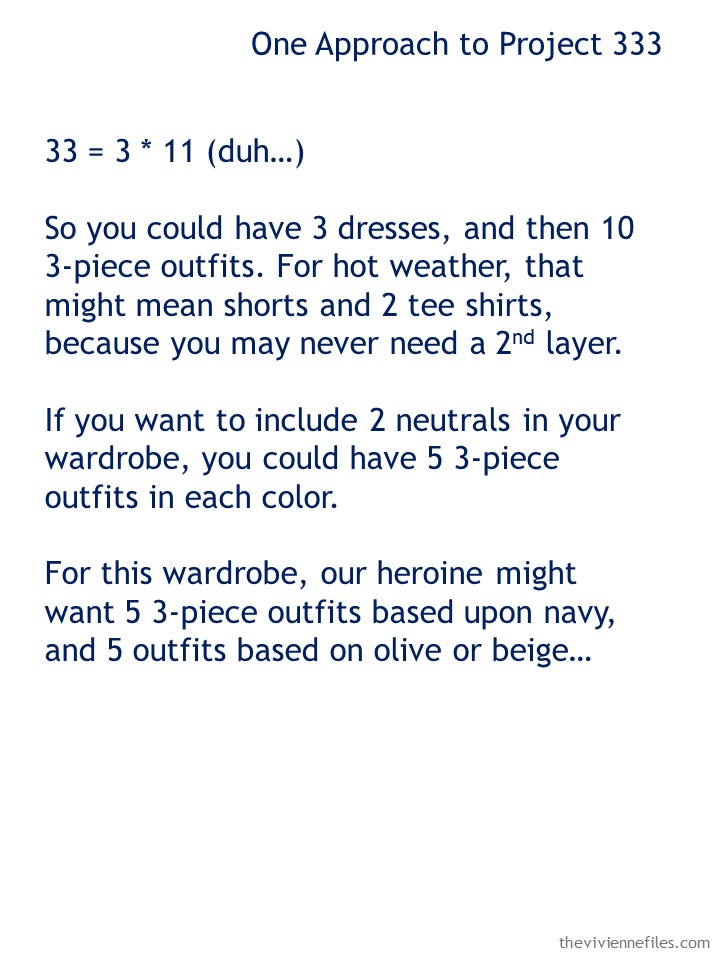 So our heroine dutifully digs out her seven dresses, and after some thought, chooses three that she will keep through 'til the Autumnal Equinox…
Her next step is to choose the 10 "bottoms" upon which she will choose her 10 outfits. Well, she could choose legitimate 3-piece outfits, or just pick 2 tops to wear with each bottom…
Here's where the fun starts – take a couple of pairs of pants and choose a couple of tops to wear with each…
Our heroine often wears shorts in the summer; she choose bright, light tops to go with…
33 seems like a TON of clothing (sometimes…), so it's a little bit startling to realize that we are already almost halfway through our wardrobe selection:
Things start to snowball pretty quickly when our heroine takes ALL 4 of her navy bottoms (well okay, navy striped…) and decides to choose tops for all of them at the same time. This actually makes sense, since she's got a finite pool of tops from which to choose.
For example, if she grabbed her solid navy tops to wear with solid navy pants, she might not having her best choices available to wear with her striped pants…
Six more garments to go! And warm-toned pants, which come together in a tidy little cluster with 4 tops…
Where does this leave our heroine? Well, first up, she has all of this to put into storage:
yes, I think I lost a garment somewhere!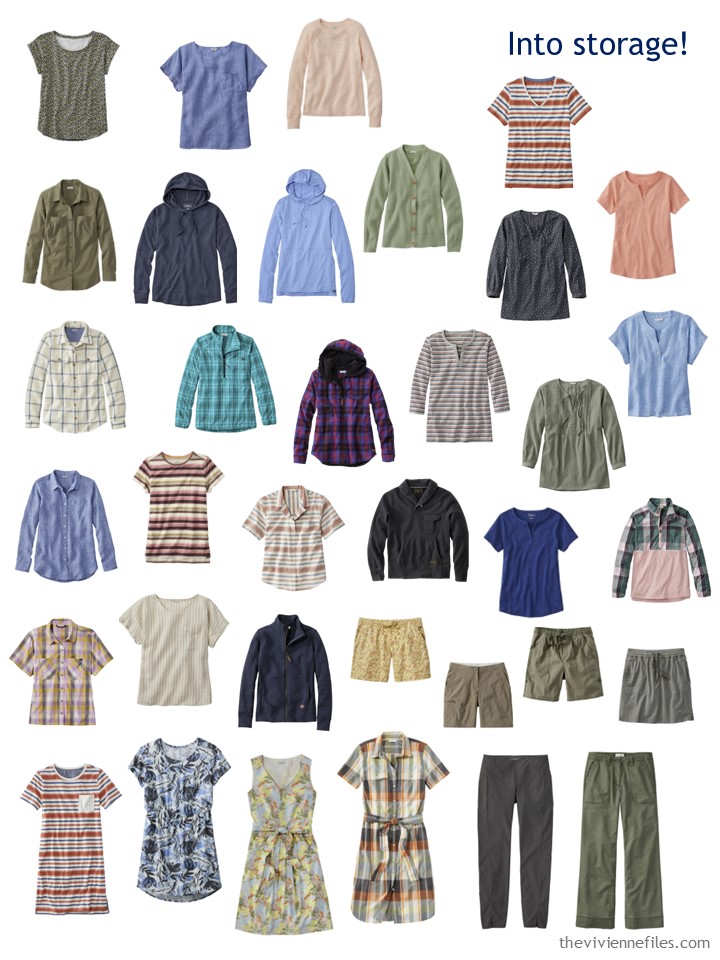 And this is our heroine's Project 333 Wardrobe to wear from the beginning of summer 'til at least the Autumnal Equinox: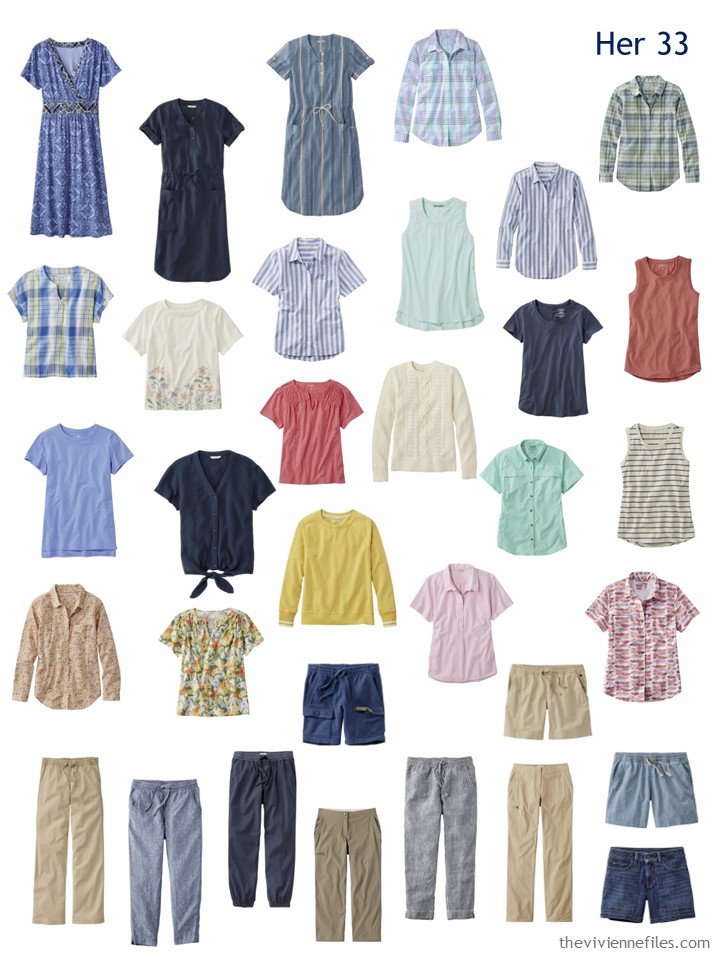 There's quite a range of colors here – and a huge number of possible outfits! Let's look at 20 outfits, which (along with 3 dresses) might be enough to get most of us through 3 months!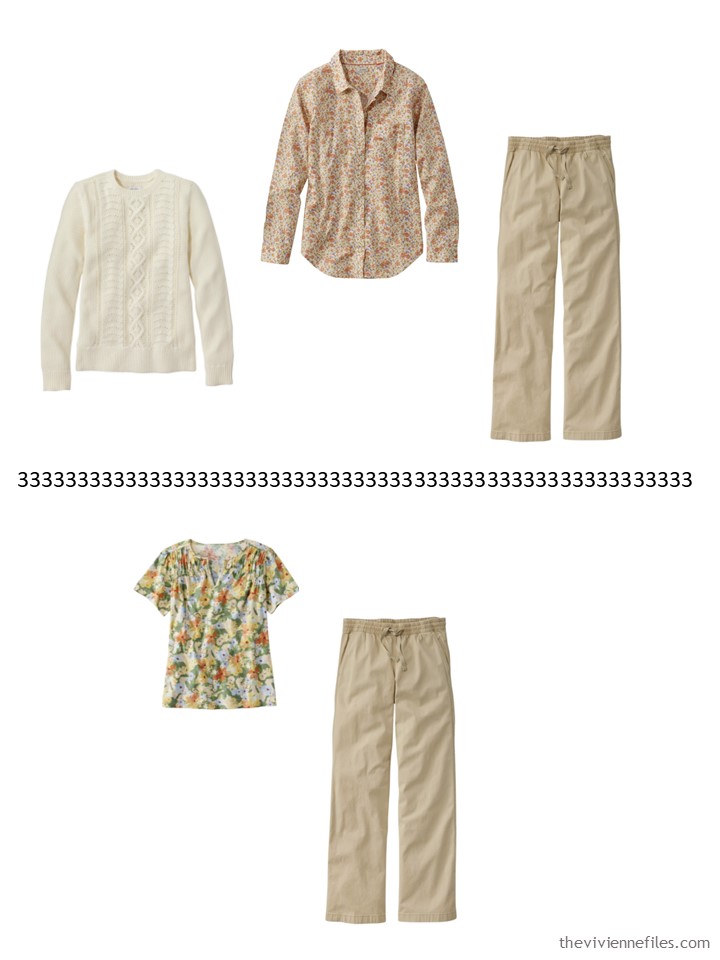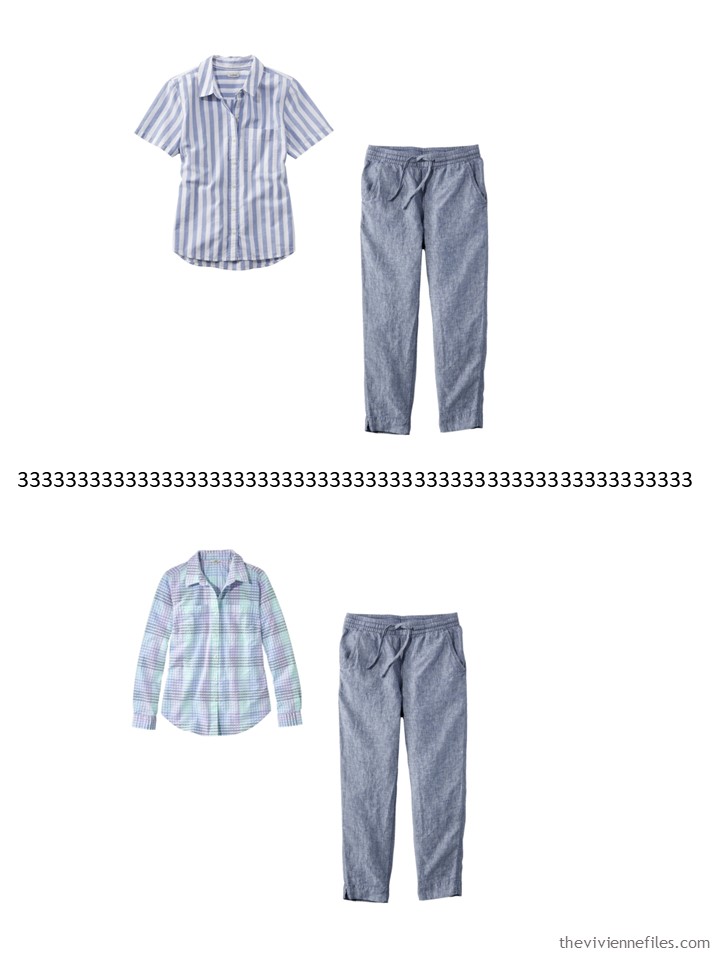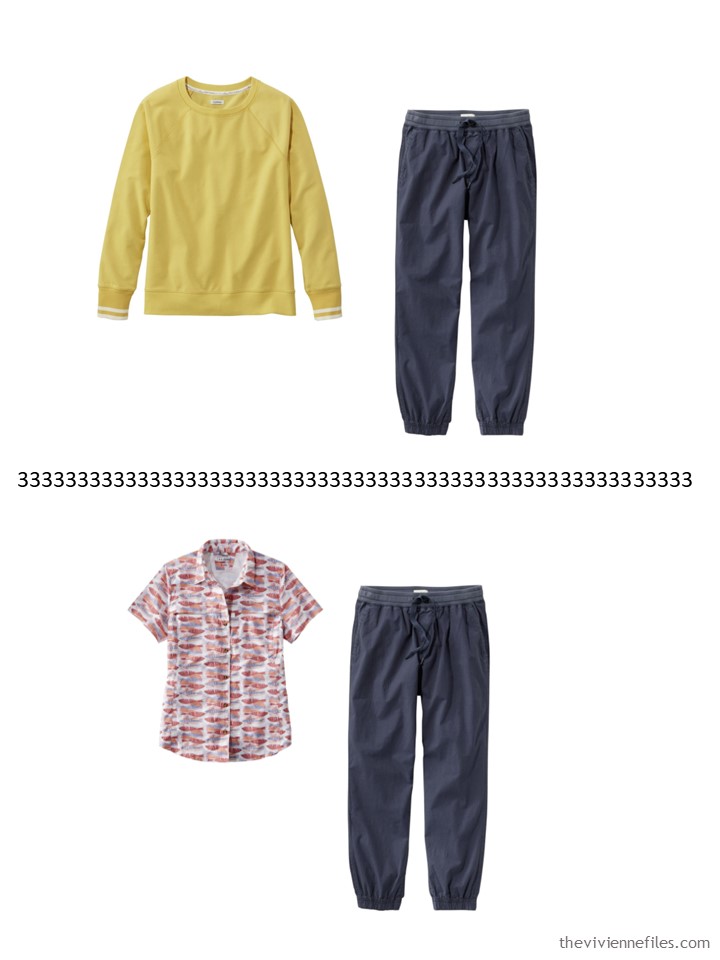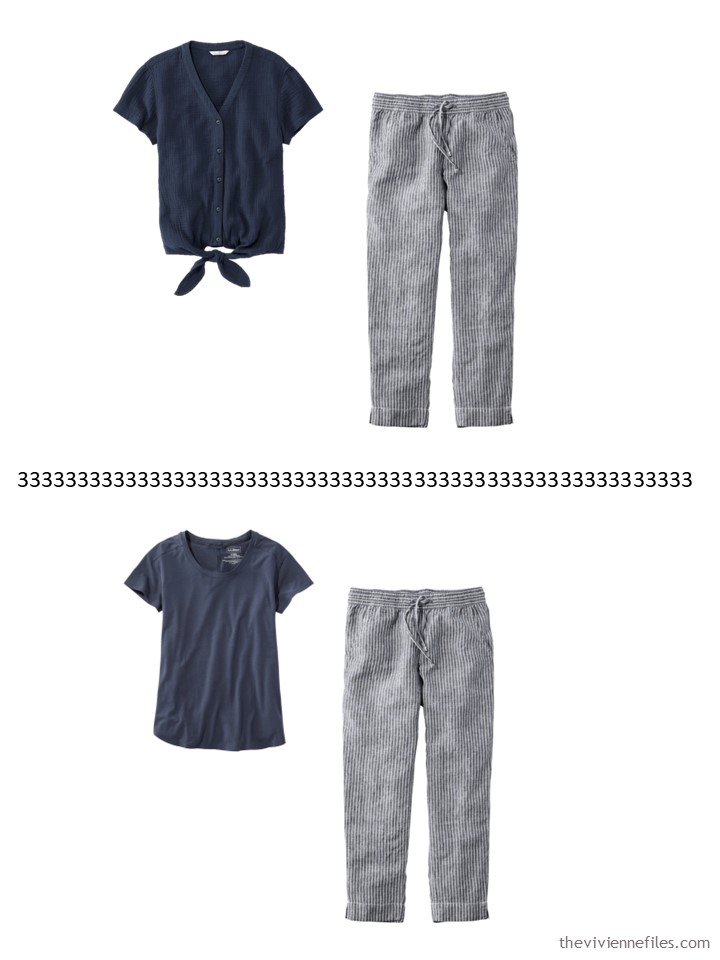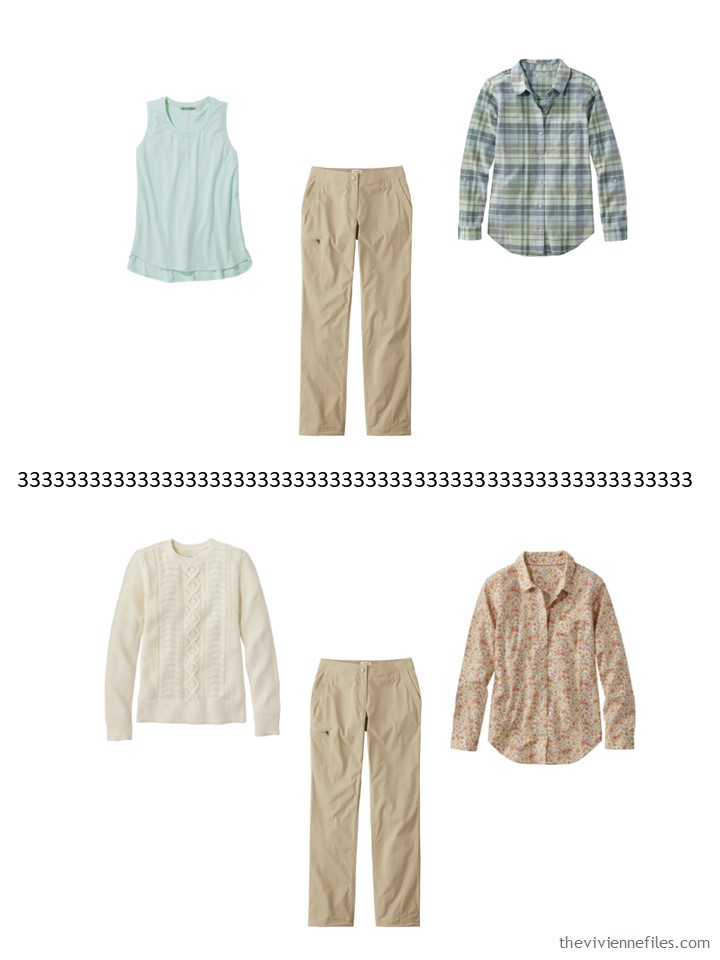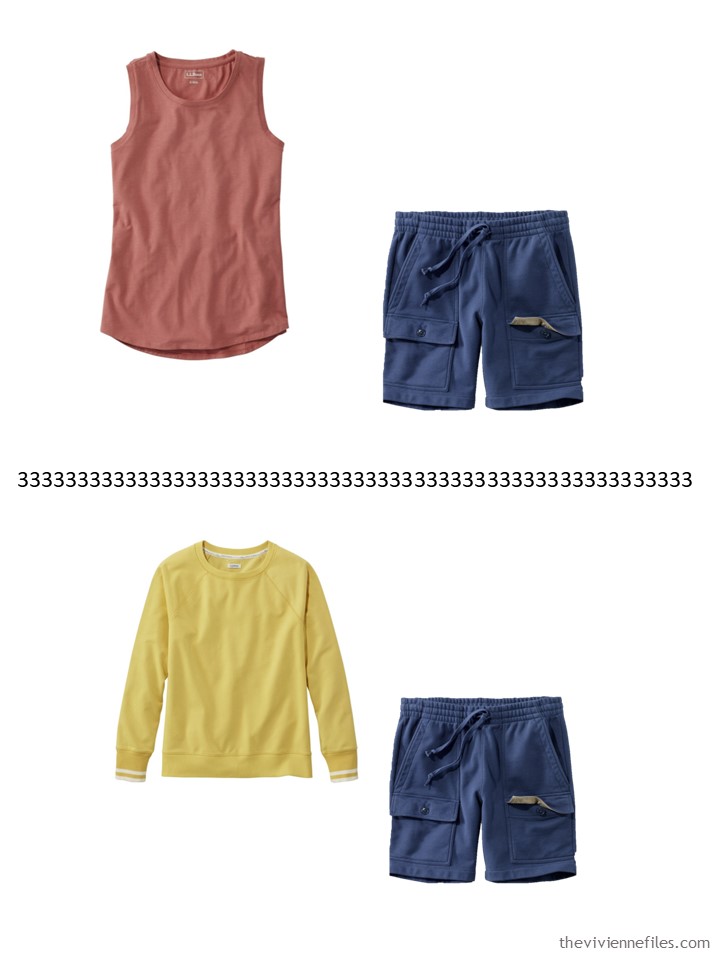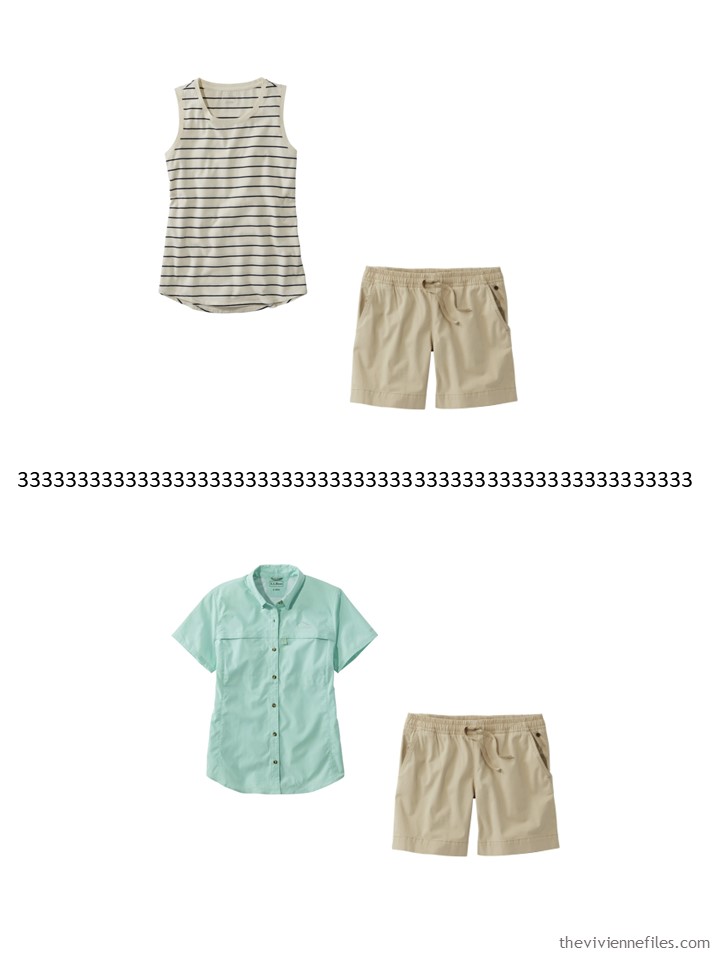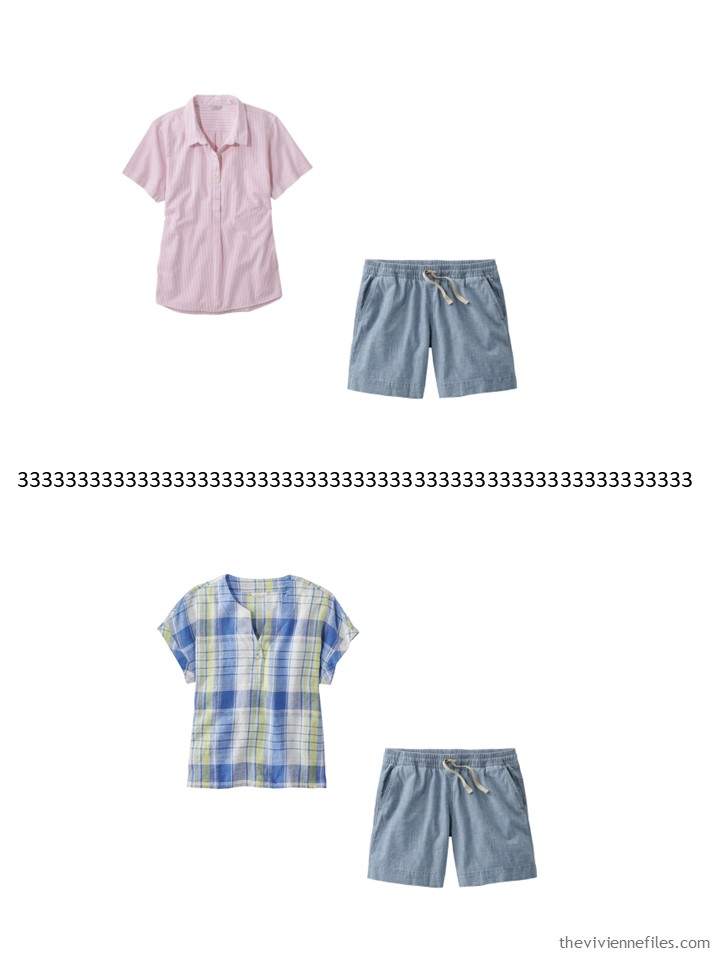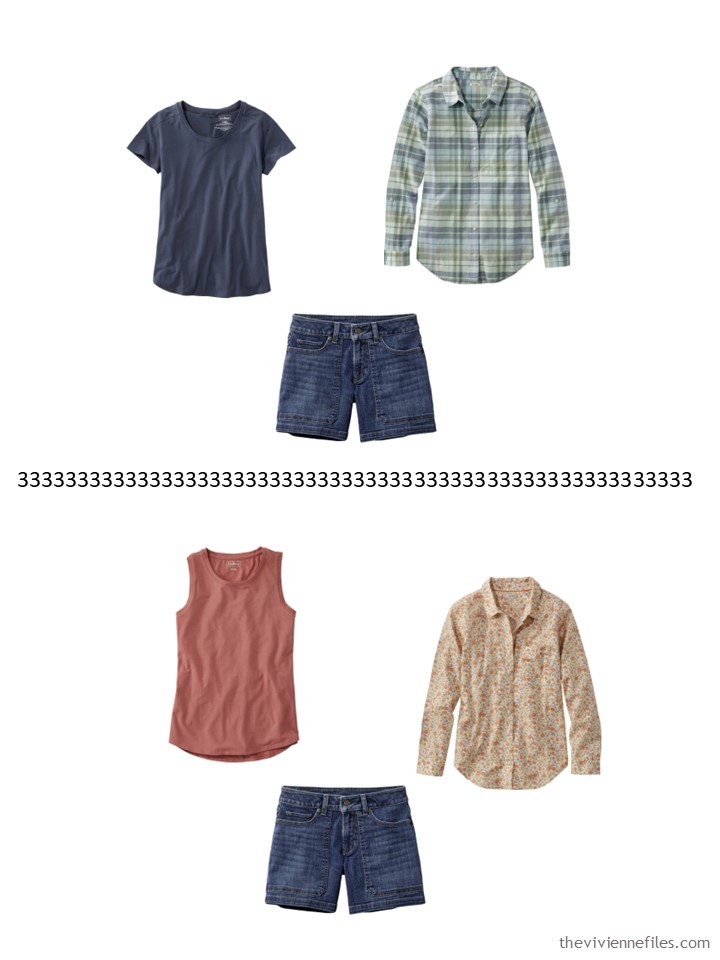 I really REALLY need to do this in my closet, and to put the remainders either in donate or storage. Feeling overwhelmed when trying to get dressed doesn't do anything to improve your quality of life!
love,
Janice
p.s. Five years ago, we looked at a travel capsule wardrobe based on the pastel colors of a beautiful ring…