May 18, 2022
There are so many different reasons to love one scarf:
Cerise
Yes, her name means cherry! Sometimes, you will indeed see her wearing a cherry-printed dress, or wee cherry earrings…
But for her trip with her 3 friends, she is embracing her love of stripes, and challenging herself to an entirely red and white travel capsule wardrobe!
(okay, except for the blue pants in which she's going to travel; she's taking the bus, and she's NOT willing to sacrifice her good white pants to the whims of mass transit…)
If you're looking for a "weekender" bag that doesn't blend into the crowd, this Vera Bradley bag comes in seven colors…
Cerise is indeed the woman who seized the parrot theme of the scarf and ran with it – all the way to a pair of earrings, and a lovely, whimsical pendant!
She literally laughed out loud when she saw her entire wardrobe assembled on her clothes drying rack; she can't tell if she feels like a peppermint stick, or a flag…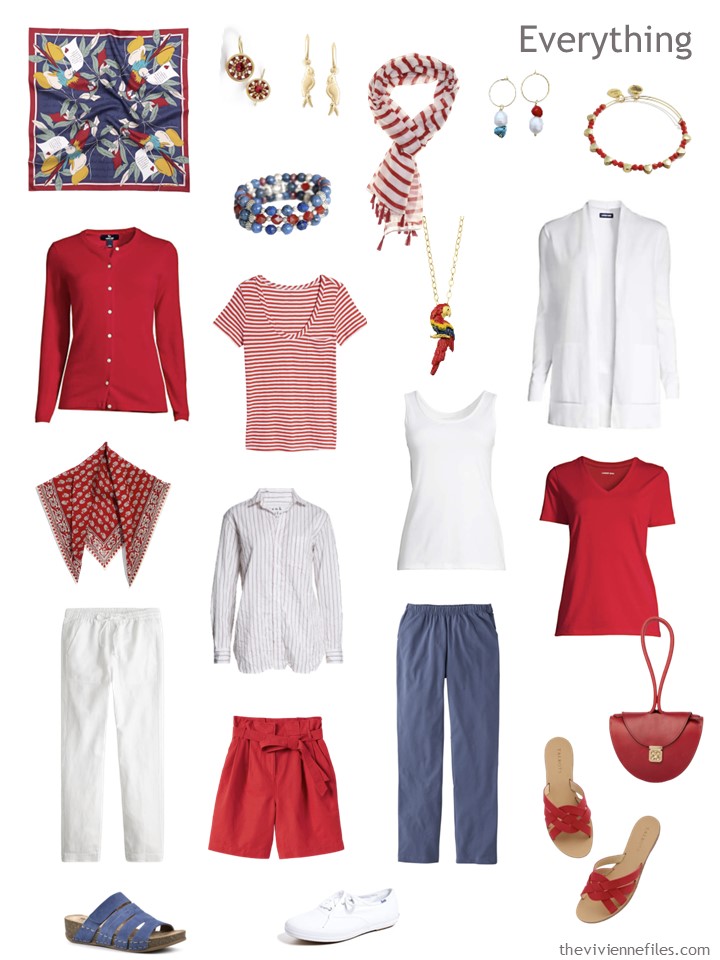 But one only wears one outfit at a time; her friends will undoubtedly noticed that she's wearing red and white all the time, but they kind of expect that of her! If anybody else notices, she hopes that they enjoy her sense of fun…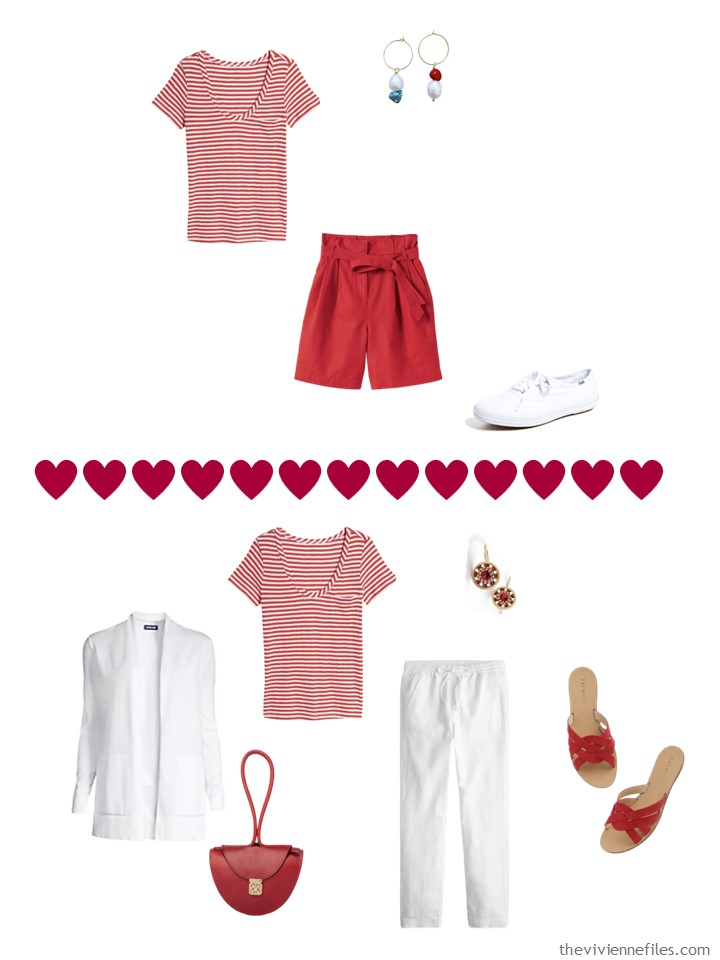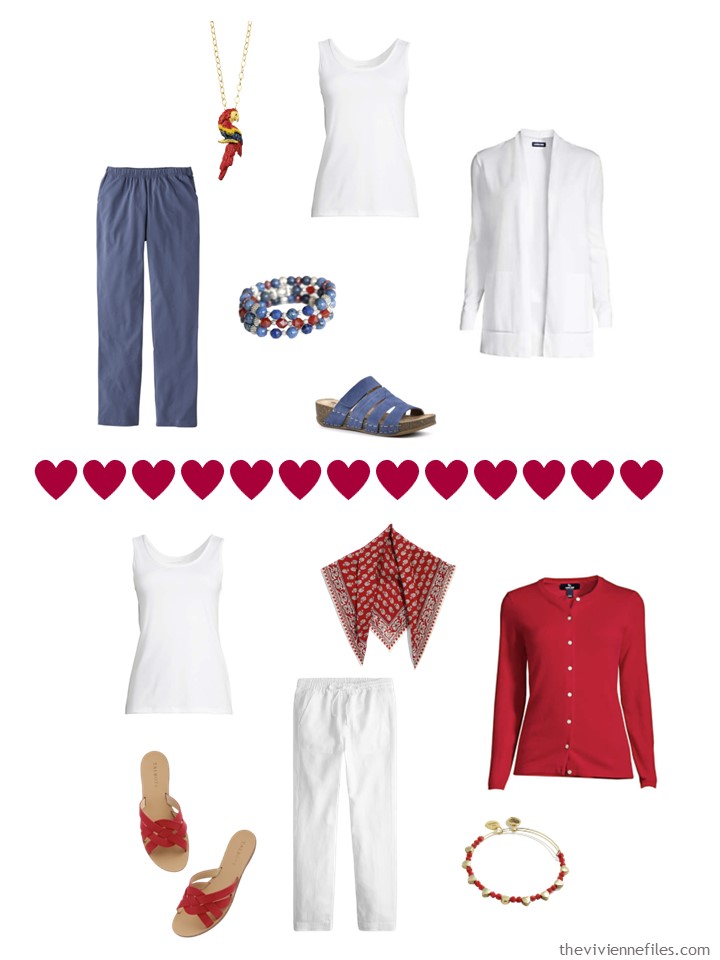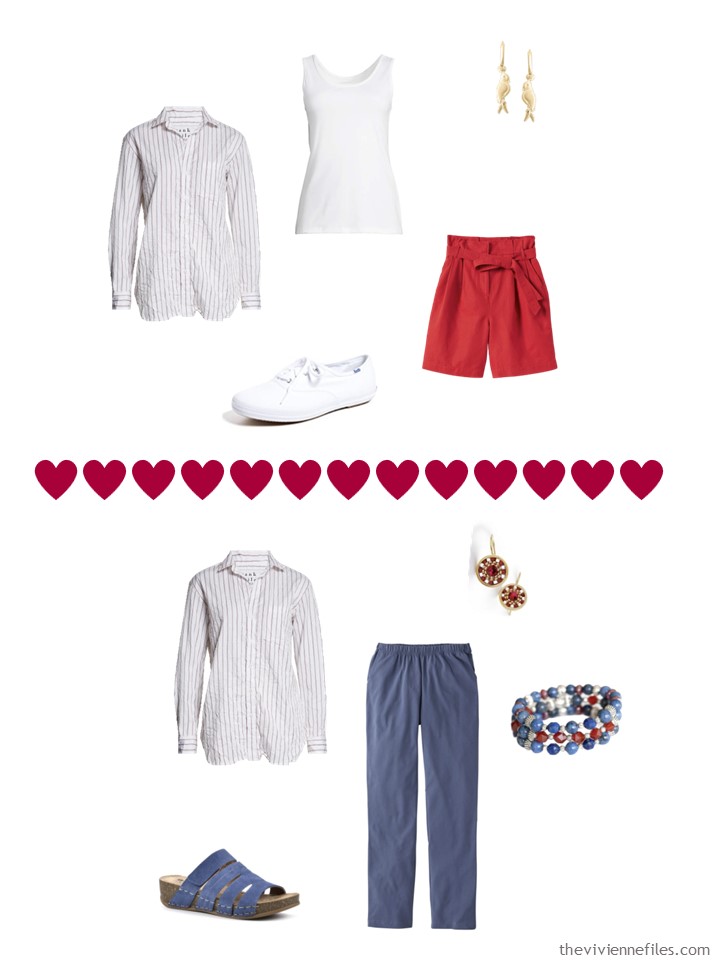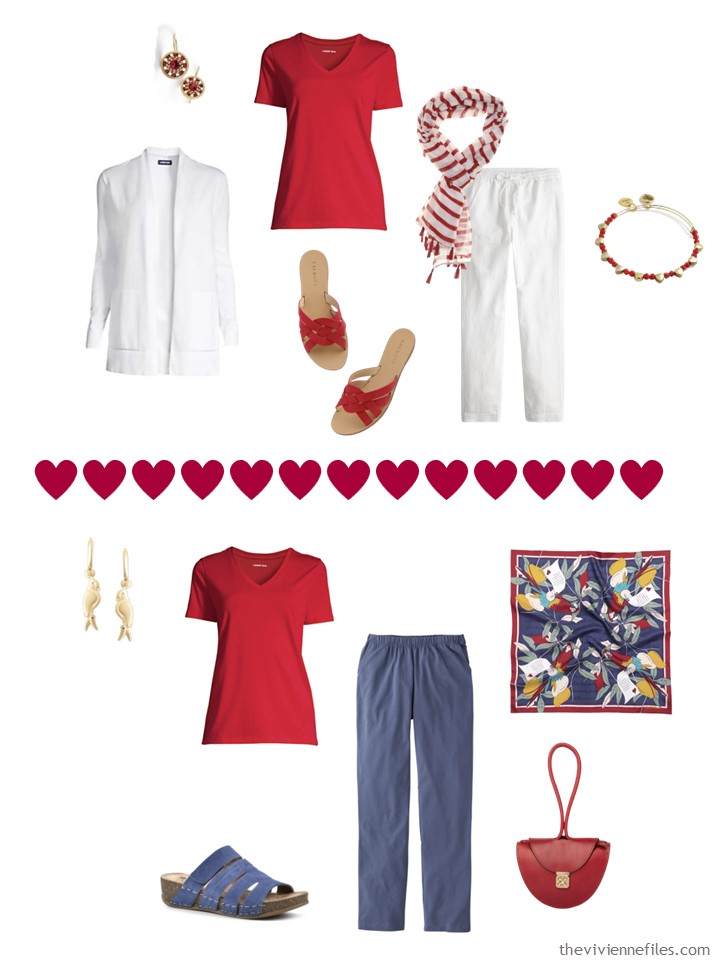 I've actually traveled and worn only black and white – with lots of stripes – for a week-long trip! But red and white is quite a bit more bold…
Could you imagine a heroine with a substantial wardrobe core of vintage indigo, beige and white, and then ALL FOUR accent colors?
SHE would be a colorful personality…
love,
Janice
p.s. Six years ago, we looked at adding accessories to a casual wardrobe in black, blue and grey. I still like everything I chose, which is always an accomplishment.
p.p.s. According to Four Objects, every 10 pounds of fabric diverted from landfill has the same CO2-reducing benefit as planting a tree! Wow!!! Let's all learn to mend, re-use, re-purpose etc. (tee shirts make EXCELLENT cleaning cloths…)