May 16, 2020
They found a scarf that appealed to all four of them:
Each of them managed to see something quite different in the same scarf…
Celeste
Celeste is a personal trainer. She can't conceive of leaving home for 48 hours without both a sweatshirt and a pair of athletic shoes! But she always looks lovely, in her own way…
Her friends convinced her that scarves are MADE for her, because she loves to have her hair tied back when she's working…
And she's proof that you can pack a beautiful travel capsule wardrobe in a backpack:
Talbots called this color blue curacao – they have a lot of things available!
As much as Celeste loves denim, she agrees with her friends that this subtle "vintage indigo" has a lot of appeal…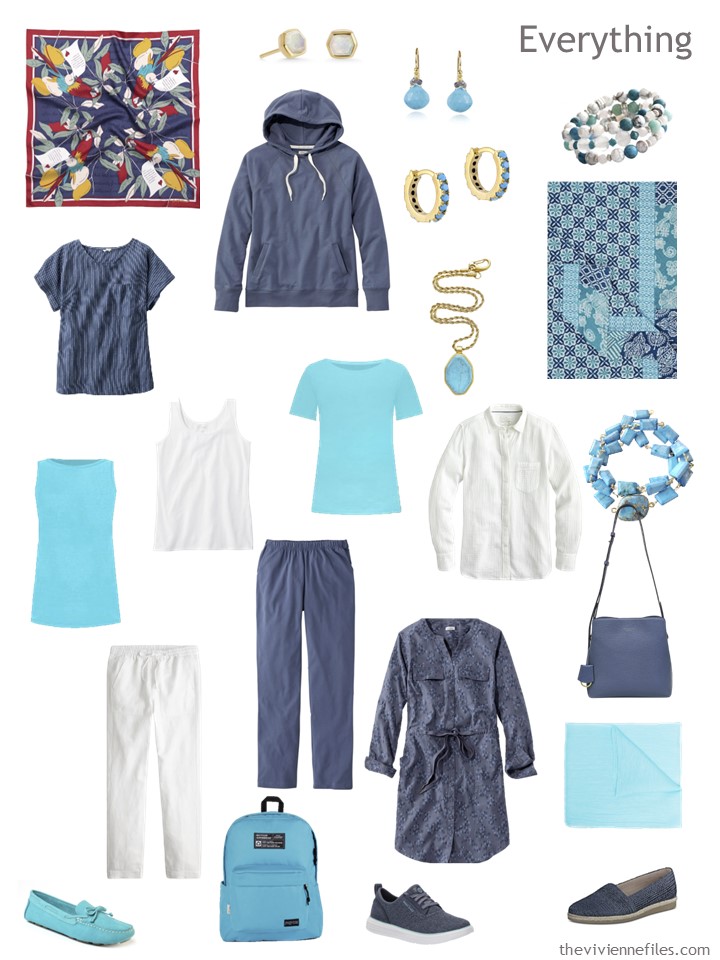 She's not too worried about variety in her wardrobe; since she works in gym clothes, any chance to wear "nice" pants – or a dress – is variety enough for her!
But still, she double-checks; anybody who travels should stop for a few moments to make this last review…
someone among us once went on a trip with just 1 pair of socks; it can happen…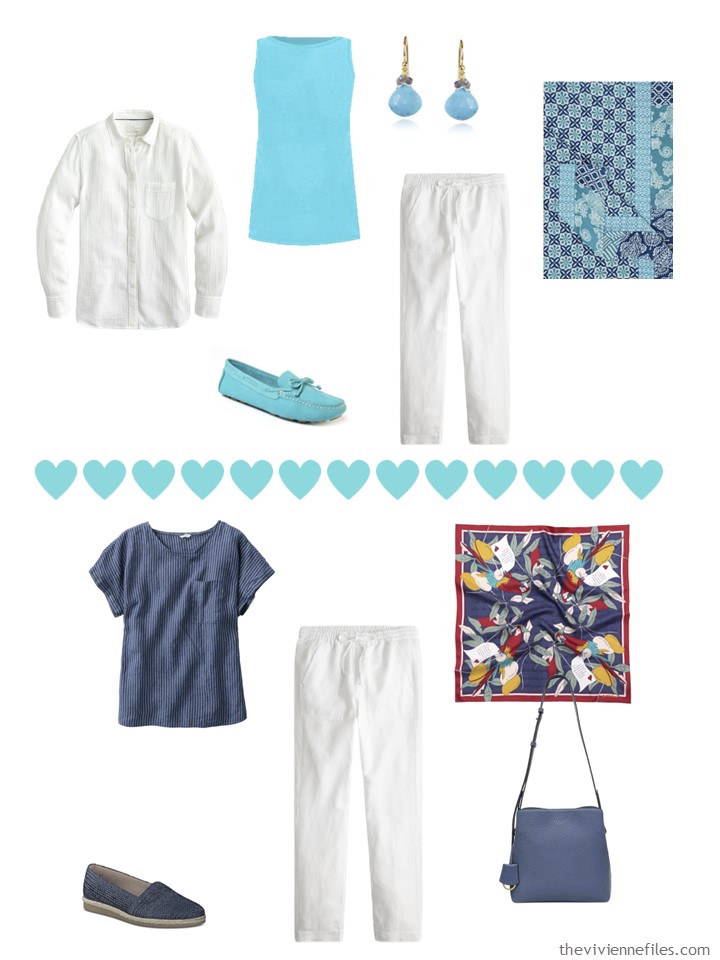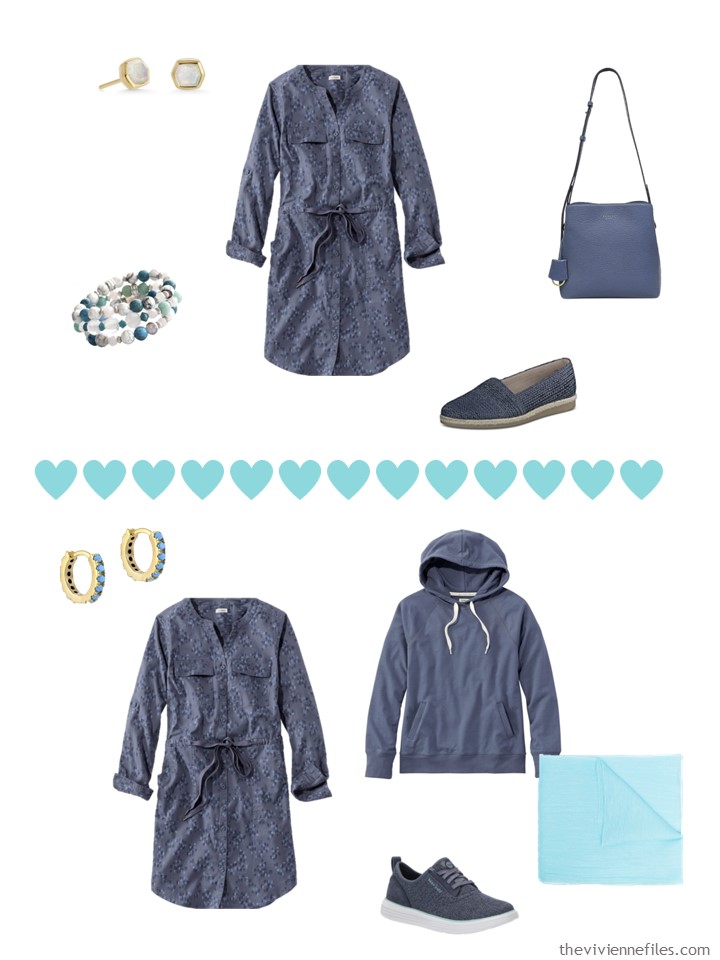 Which of the 3 heroines are you? I'm probably a combination of Sunny's style, with Celeste's color palette… But we have not yet met Cerise!
love,
Janice
p.s. Three years ago, I talked about the importance of having a good wardrobe inventory, and what we might learn from creating such a thing!
p.p.s. A quote from Martha Graham, when speaking to Agnes DeMille:
"There is a vitality, a life force, an energy, a quickening that is translated through you into action, and because there is only one of you in all of time, this expression is unique. And if you block it, it will never exist through any other medium and it will be lost. The world will not have it. It is not your business to determine how good it is nor how valuable nor how it compares with other expressions. It is your business to keep it yours clearly and directly, to keep the channel open. You do not even have to believe in yourself or your work. You have to keep yourself open and aware to the urges that motivate you. Keep the channel open."