January 26, 2022
Okay, our heroine has a great color palette chosen for her quite long trip to Europe: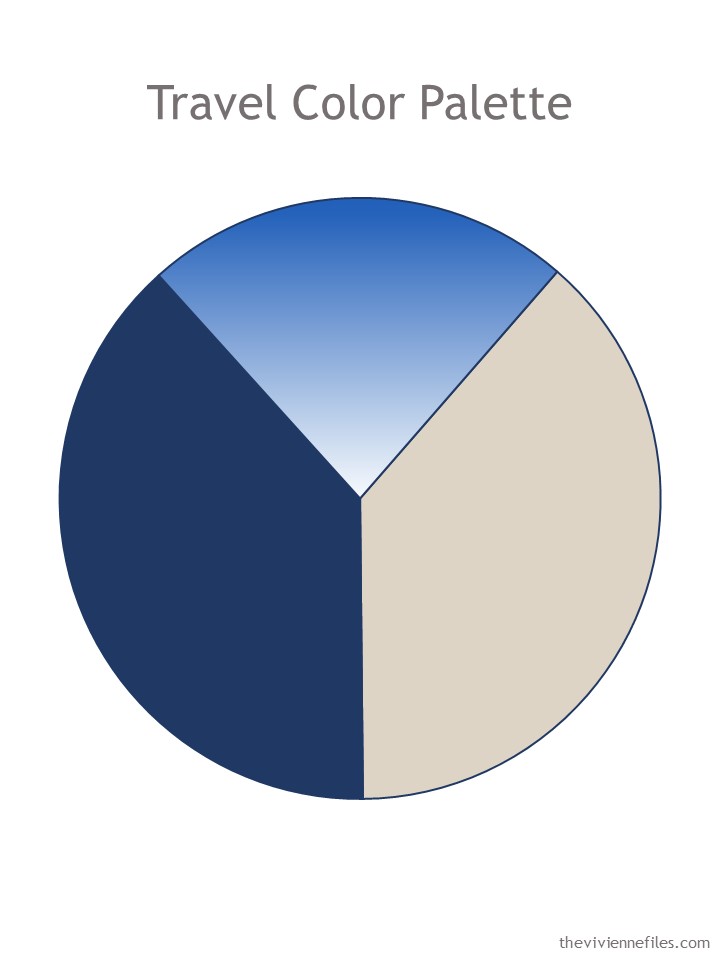 And all of her clothing is chosen too:
Because our wise heroine has already figured out what she wants to wear for travel, and what she's taking with her in her tote bag for that quick change in the airport, she has some of her accessories already chosen:
But she will need more accessories, almost certainly! (well, technically, she could get by with just these things…)
And there's so much to consider: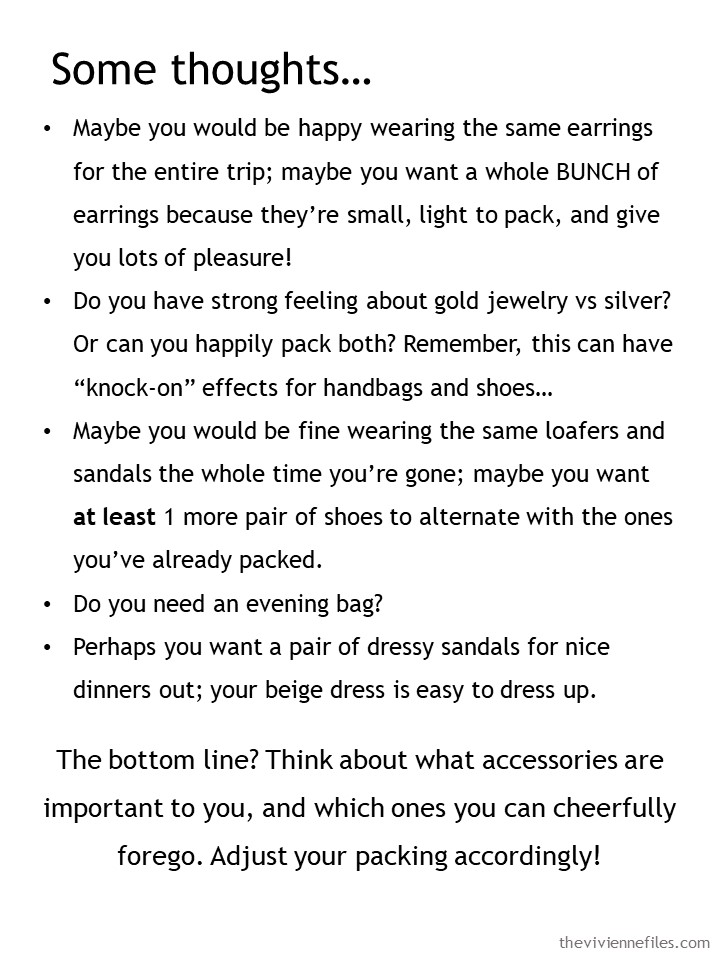 My favorite approach to choosing accessories when I travel is to pick out a LOT of outfits – making sure that I've included all of my garments at least once. Then I accessorize each of the outfits, re-using things as it seems appropriate.
So let's try that and see how it goes!
I think my heroine might be named Stella – she has a definite fondness for stars and moons…
Dressing up can be as easy as pretty jewelry and nice sandals…
Anybody going ANYWHERE in the world has to bring sunglasses along. Anyone. Anywhere. This isn't even really an accessory…
If the weather is cool, or our heroine is going to a place where being modestly dressed is best, she certainly has that option:
And if the weather is hot, she's also prepared!
A warm afternoon that turns into a cool evening can be both relaxed and pretty:
If she remembers that lovely blue scarf she has tucked away, a very simple blue outfit becomes something much more special!
Her beige dress has just enough interest that it doesn't need anything more than earrings, a pendant, and some gold flats to be perfect…
Now, when she gets ready to put everything into her bags, she has plenty of accessories to work with everything in her travel capsule wardrobe: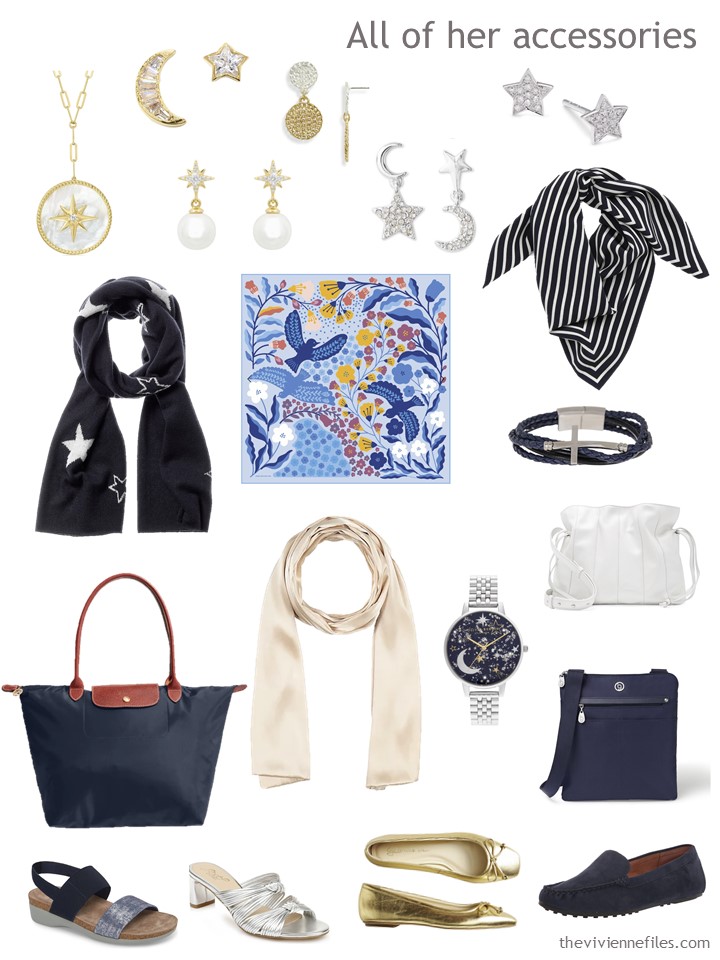 Frankly, after working my way through this exercise, I might personally be tempted to go back and pack only gold, and skip the silver.
What do you think?
love,
Janice
p.s. Six years ago, an olive and beige wardrobe was inspired by a piece of fabric that I saw at The Art Institute!