January 14, 2022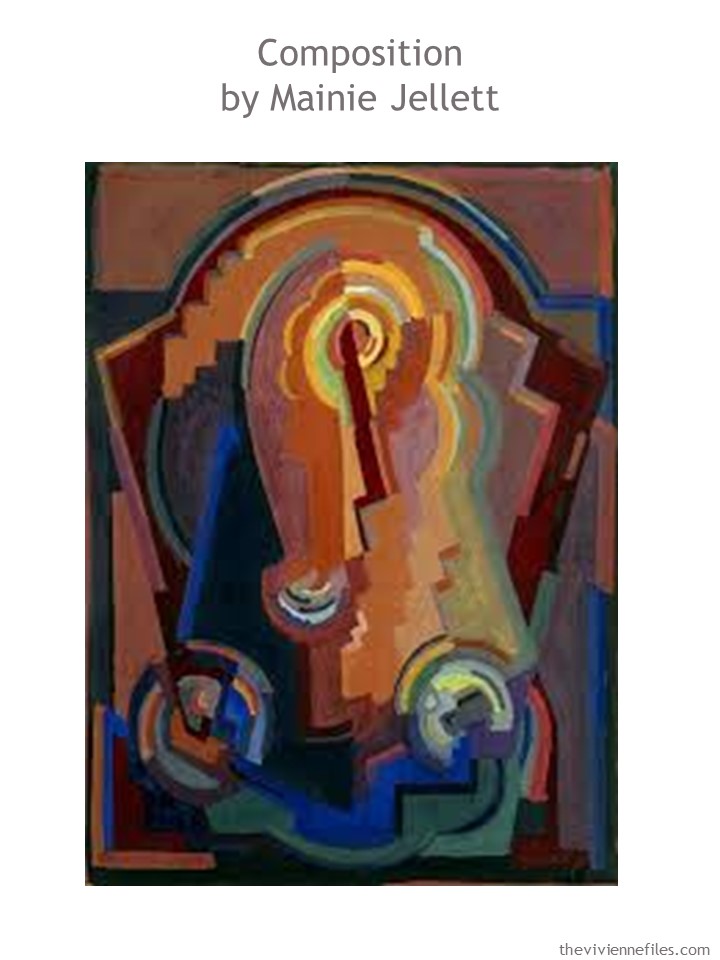 Curtain Call
Her latest major work – a 3-movement symphony – is debuting this weekend, at the gala opening of THAT orchestra…
For years, these have been her colors, and her inspiration for clothing: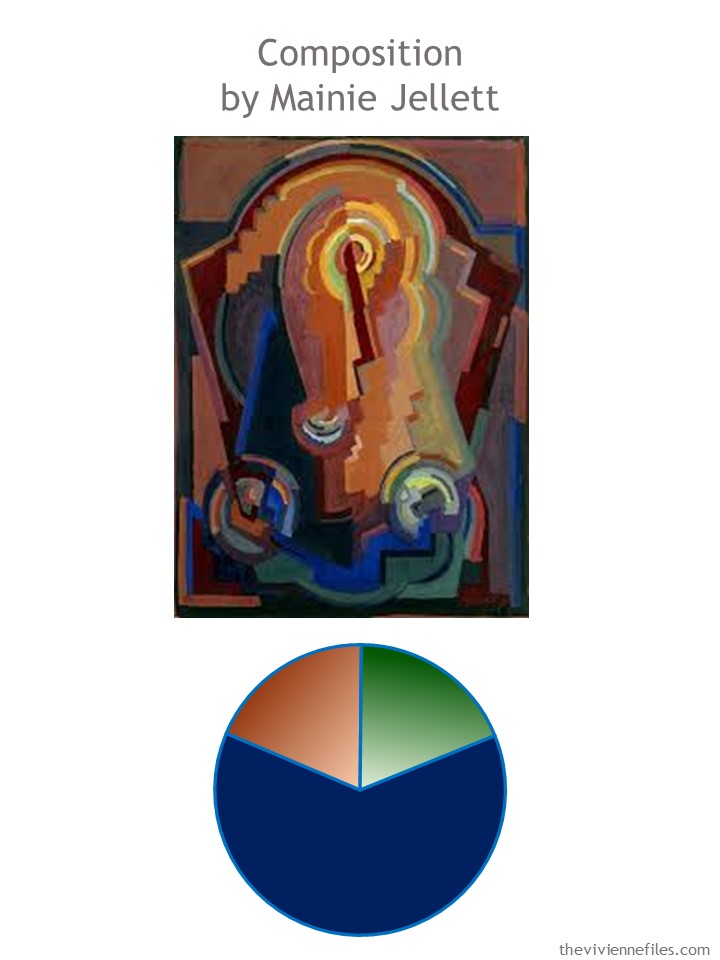 Mood #1 – Nervous, to the point of feeling "green around the gills"
She's taking the train, and then will have a handful of interviews; it's not every day that a work by a woman composer is the finale of the Grand Gala!
note: this green turtleneck comes in 9 other colors…
Mood #3: Peachy-keen, after the concert!
Once it's all over, she will be just fine! Since she gone to the trouble of making the trip, she's going to stay at least the entire next day, and possible into a 2nd day…
Her regular suitcase will be easy to pack, and her entire "normal" wardrobe looks great. The green and the coral are clearly 2 different looks, but with navy as her core, it all hangs together pretty well: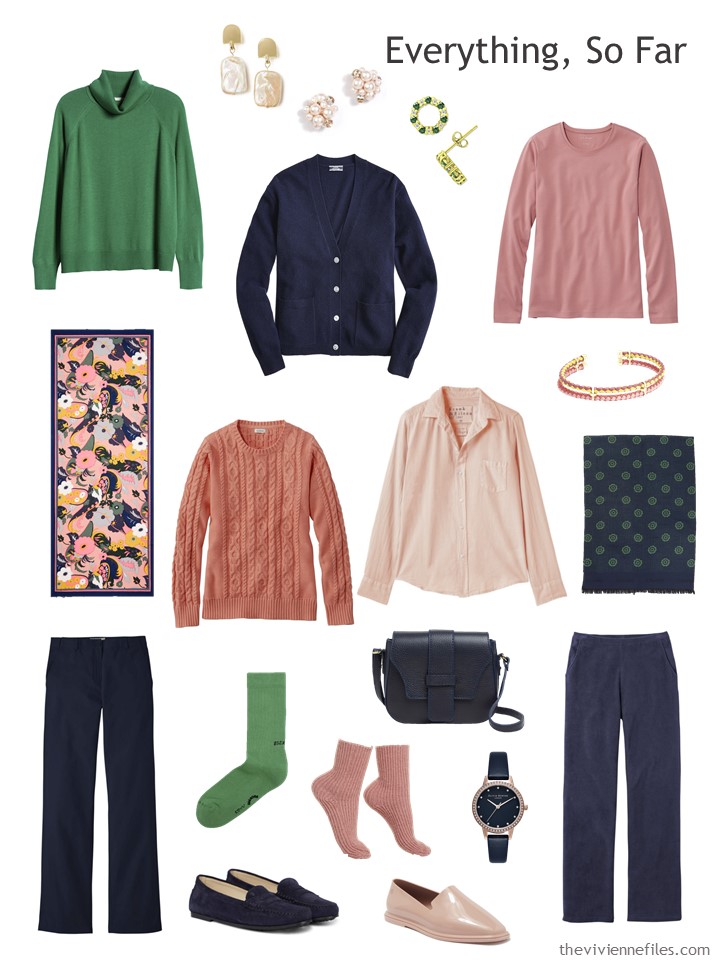 And if she decides to stay for a 2nd day after the concert, she's not going to struggle to get dressed!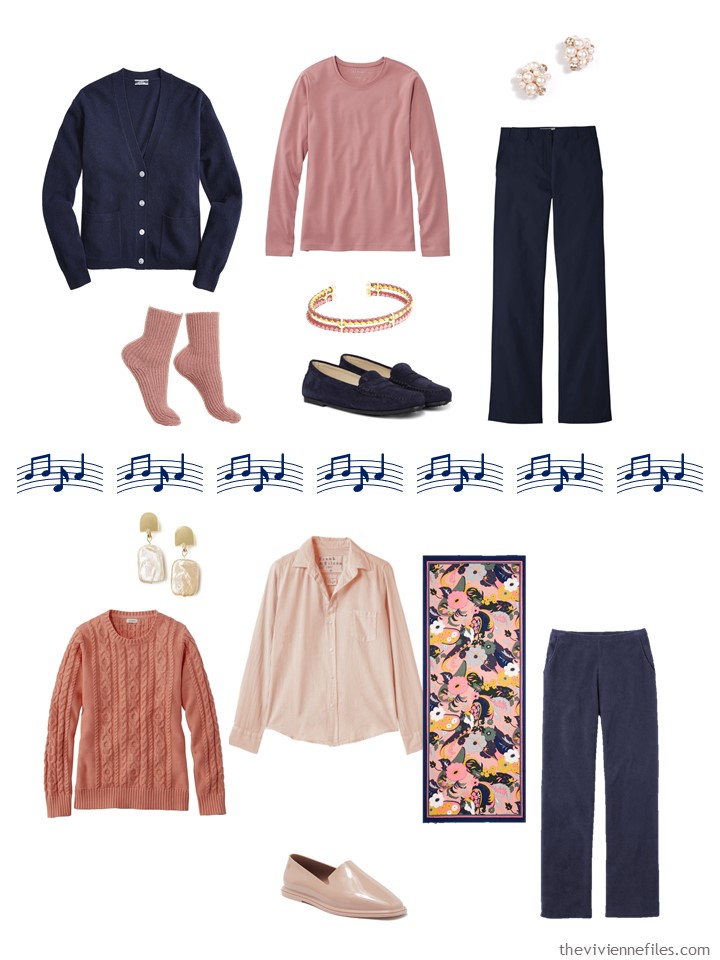 But WHAT to wear to the concert? She throws her hands up in despair, and decides to hire a stylist. While most of us will never have occasion to do this, for an event like this it might be the best choice…
Mood 2: Serious composer in navy, but beautiful and blushing with excitement
The stylist even arranged for the loan of jewelry…
Sigh… I could do this!
love,
Janice
p.s. Another random question – what's the biggest earrings you comfortably wear? I've only worn wee stud earrings for years, but I actually own ONE pair of drop earrings, that I love. How do you feel about earrings bigger than your ears?
p.p.s. Seven years ago (heavens, I've been doing this a LONG time…), we looked at a grey capsule wardrobe with brown accessories. Over that week, I took that same grey wardrobe through a handful of accessory families!