October 20, 2021
I'm been looking at the Pantone Spring 2021/22 colors; looking may be as far as I get with some of them – there are a couple of truly odd colors on this list!
But we can always start with a neutral wardrobe core, and then use one of the more accessible of the colors for accent, right?
This version of The Common Wardrobe is not a long way from the original, shown below. The jeans are unchanged, the knit pants, long-sleeved tee and cashmere turtleneck are navy rather than black.
For other garments, I tried to stick with the original role that the garment played – 2nd layer, top, bottom – and then looked for a navy or ivory version, in a "long over short" option.
Today's heroine has been wearing her navy and white Common Wardrobe while working at home, behind her picket fence, enjoying the ability to walk to the kitchen to stir a pot of soup or baste a chunk of meat during her breaks…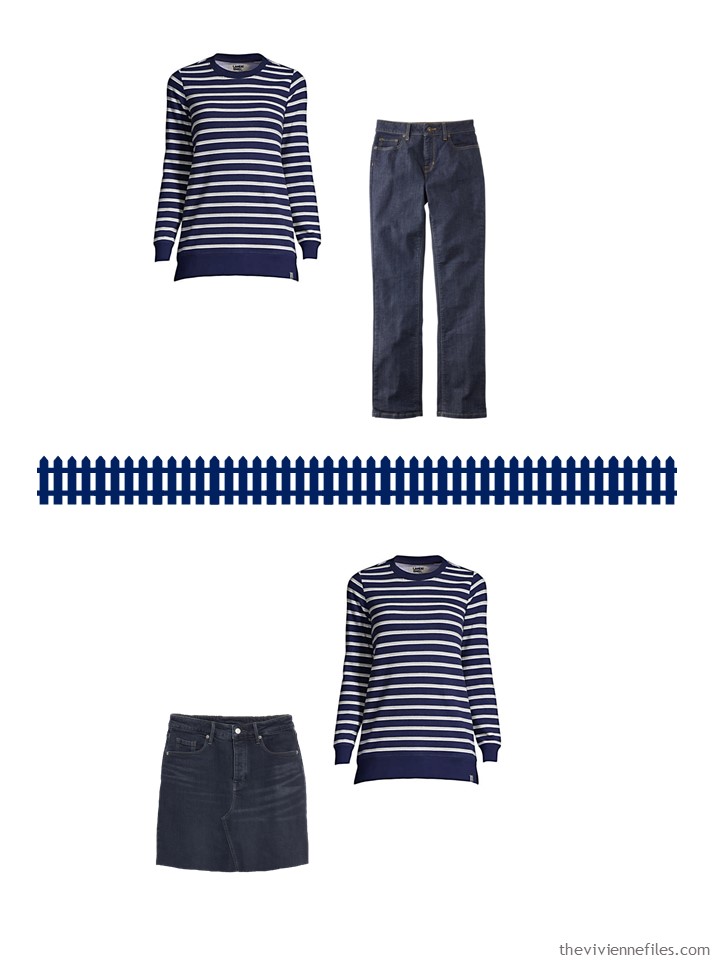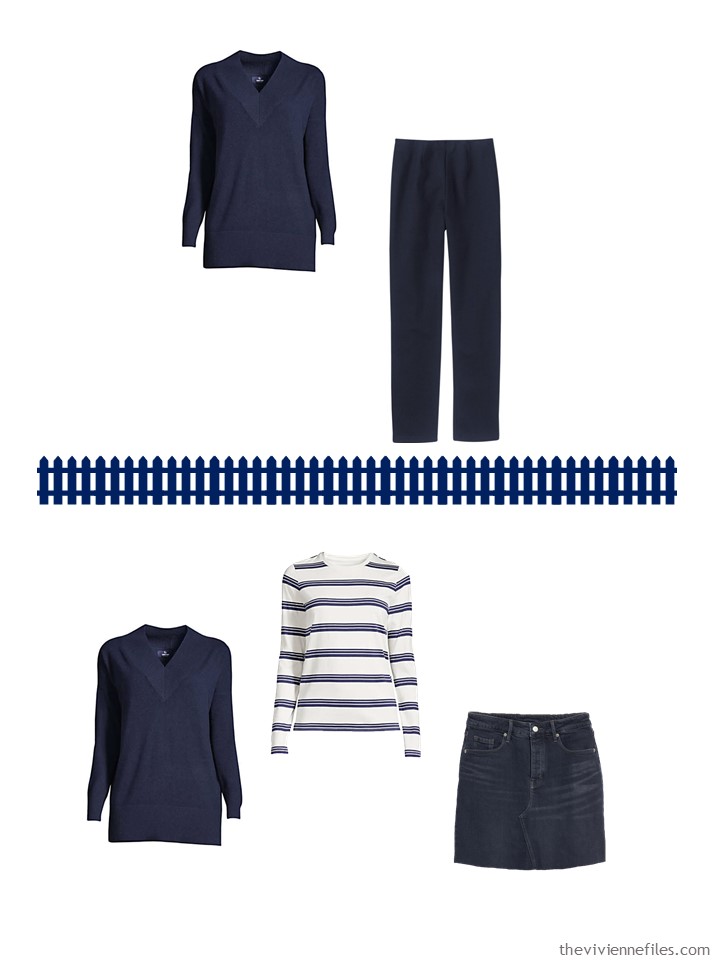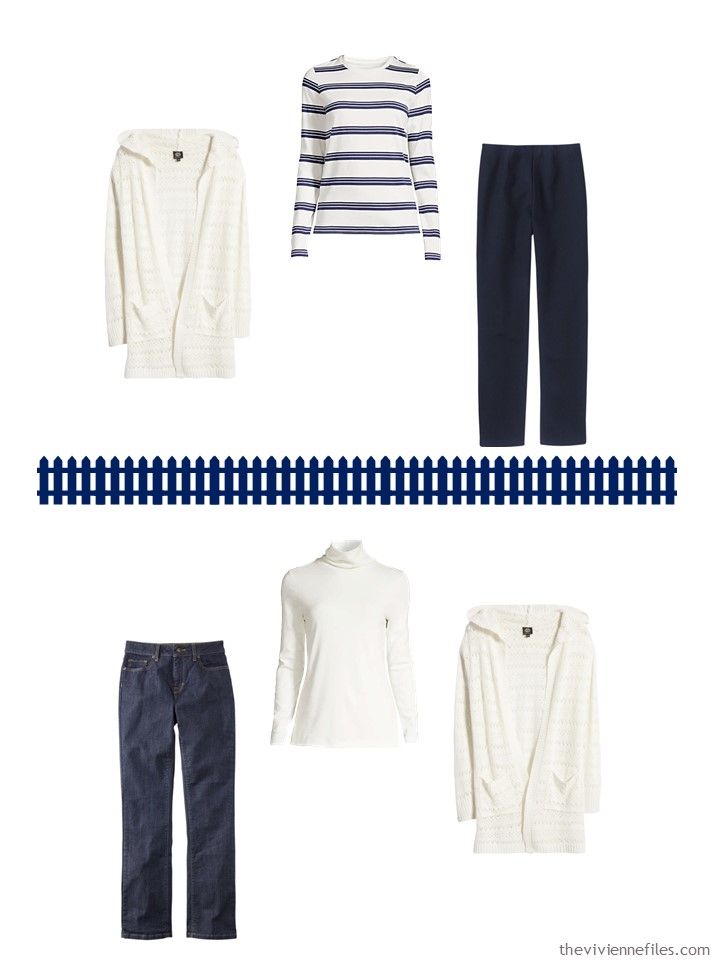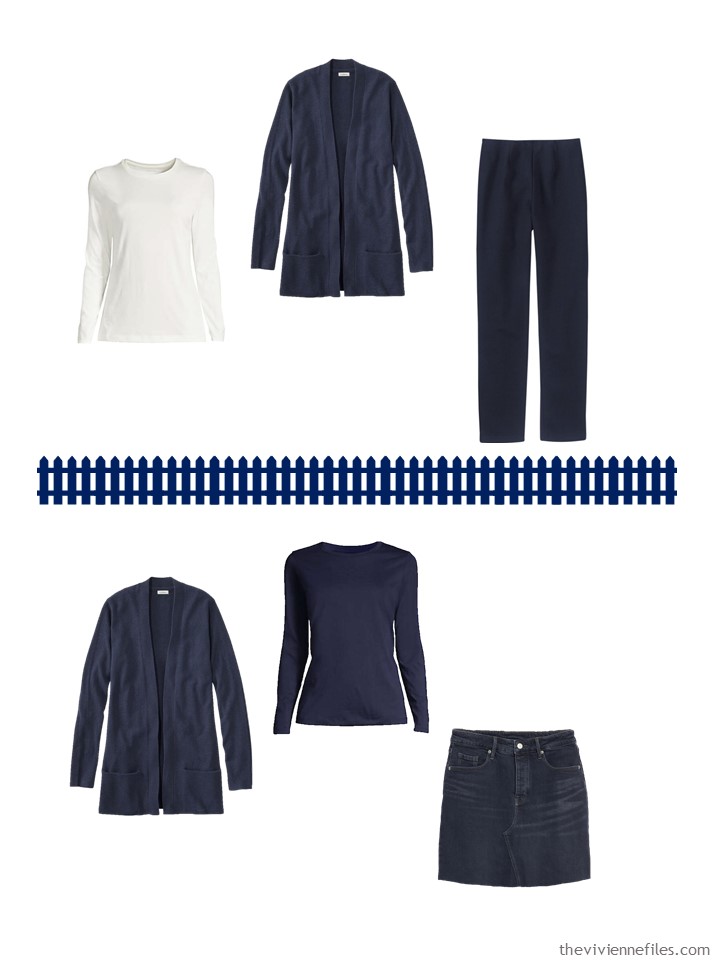 But now she's going to have to go downtown a couple of days a week – not for any good reason that she can see except just to justify her employers renting a huge office…
In order to comfort herself for this transition, she's indulged in a French 5-Piece Wardrobe (plus 1!) in one of Pantone's colors for the upcoming spring: Potpourri!
If you're a fan of Pre-Raphaelite art, you MUST click through the link to the Vintouch Italy earrings above; the model is the living embodiment of their aesthetic! And they have cameos…
She doesn't plan to wear pink EVERY day, but it's a lovely option!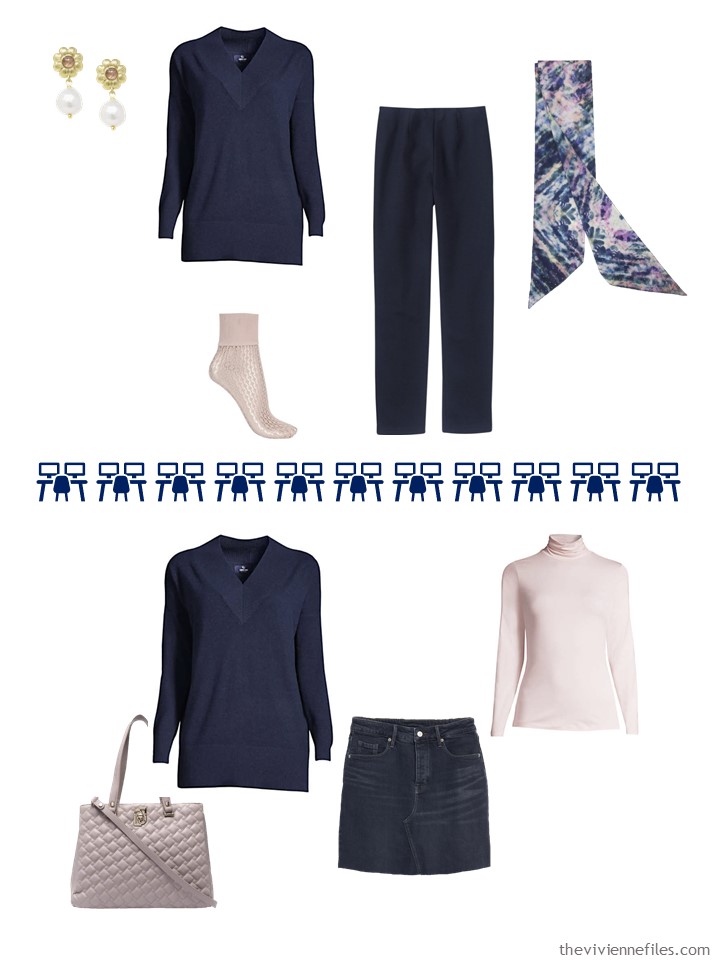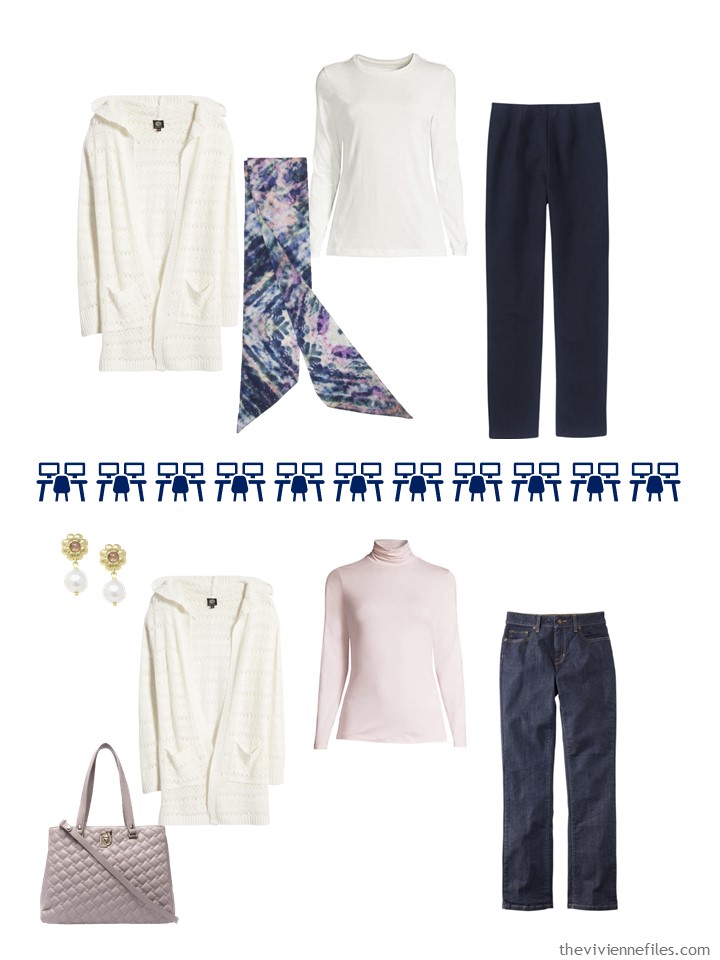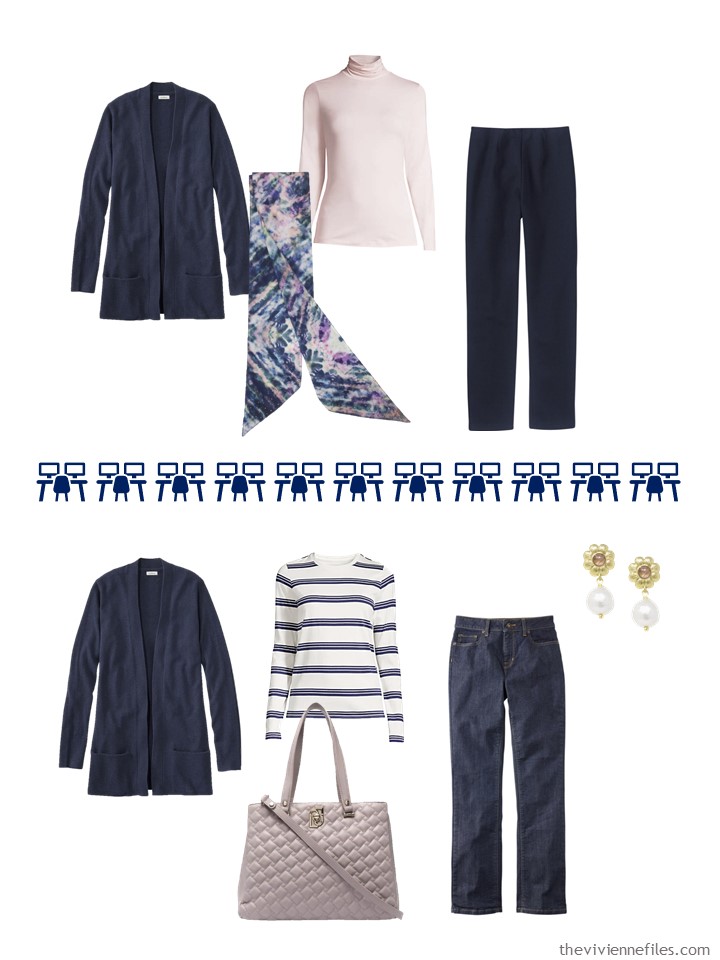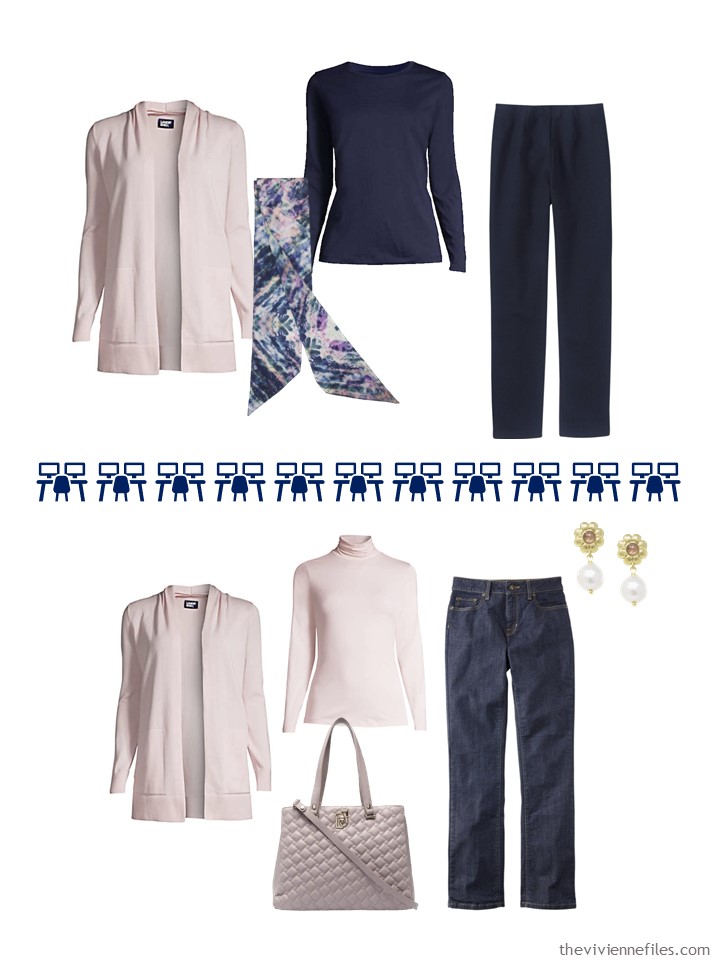 Our heroine is sufficiently annoyed that she may very well treat herself to a 2nd accent color…
love,
Janice
p.s. Four years ago, our heroine was going to the opera – ALONE! Our heroines often do this, don't they?