October 22, 2021
She Knows Why She's Going…
She hasn't traveled in forever. Well, almost 2 years. And her friends are surprised that her first choice destination is a "retreat spa…"
There's meditation. There's massage. There's long walks in an undeveloped woodland area. There's excellent food…
There's NO getting up at dawn for 5 hour meditation sessions.
There's NO limit on how much you may speak, or to whom.
There's NO requirement that you spend an hour a day every day in the kitchen peeling turnips, or other such things…
Yes, she's spent a lot of time alone, but she hasn't really taken time to pay attention to herself. NOW, that's her plan…
She's not at all sure what to pack – she's heard that it's really cold up there. She's heard that it's lovely and warm in all of the facilities. She's heard that some people really dress up, and she's been told that most guests lounge around in robes or sweatsuits…
She frankly doesn't care. She's going to be attired in beautiful brightness, grounded in gray. She's wearing things that are soft, and comfy, and uncomplicated…
As she hangs her outfit up for the drive tomorrow, and starts to pack her suitcase, she pauses for a moment to realize that she's going to be just fine, no matter what everyone else is doing!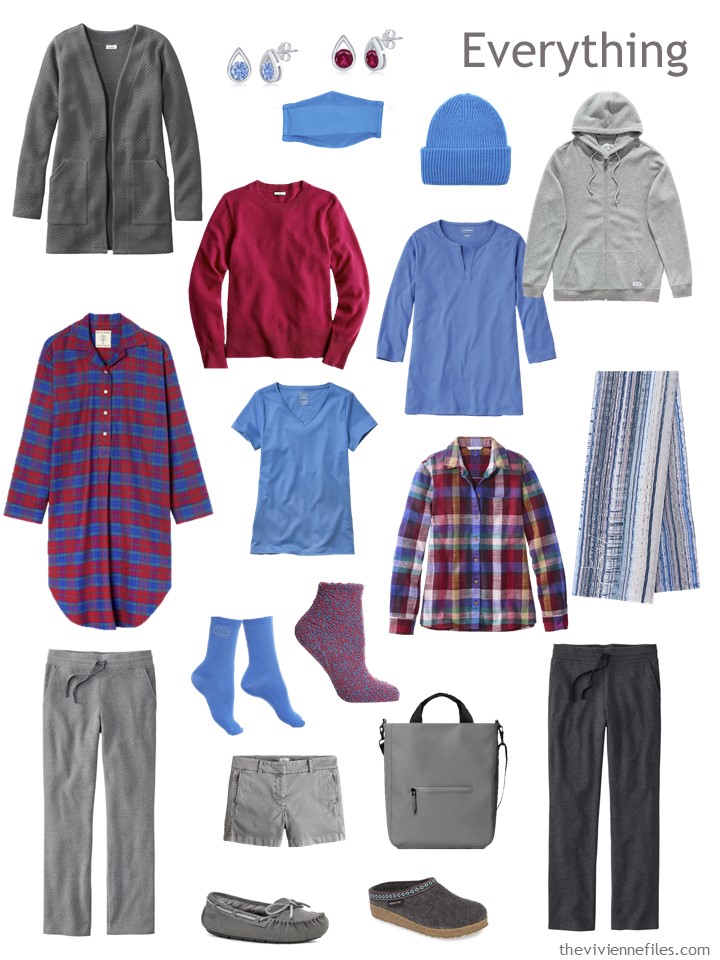 She will be able to dress appropriately for just about anything – the sweatpants WITHOUT elastic ankles look so much less casual than the more traditional style!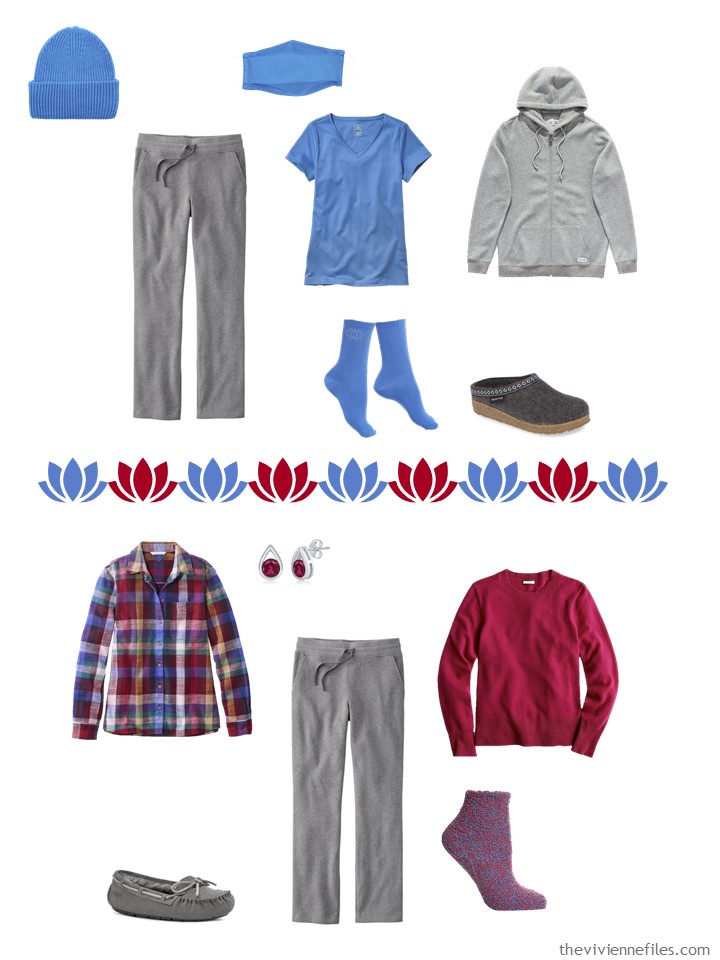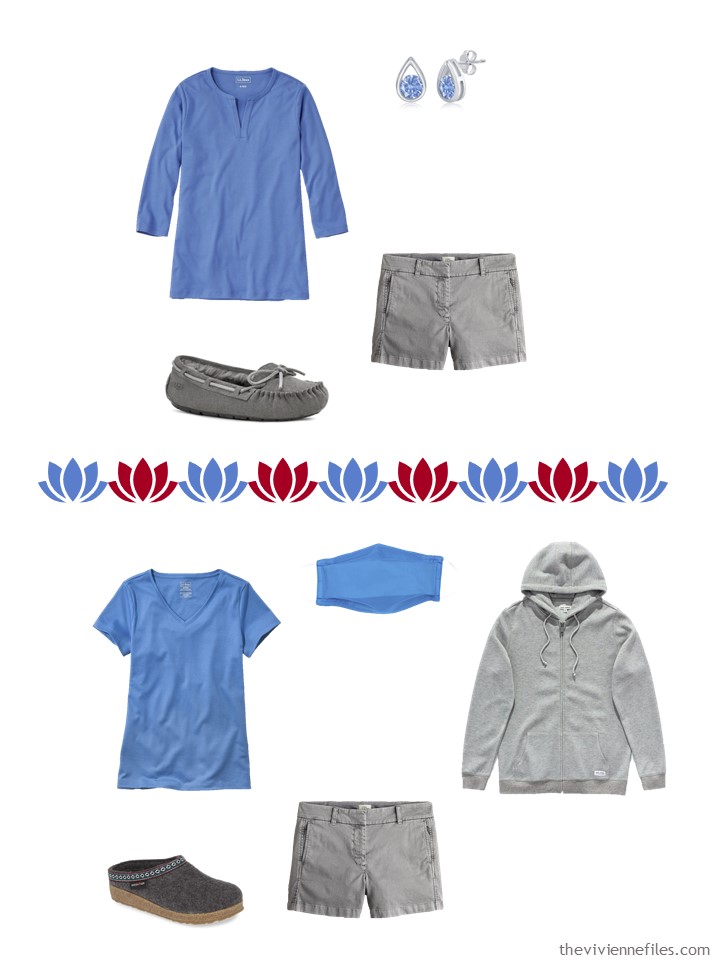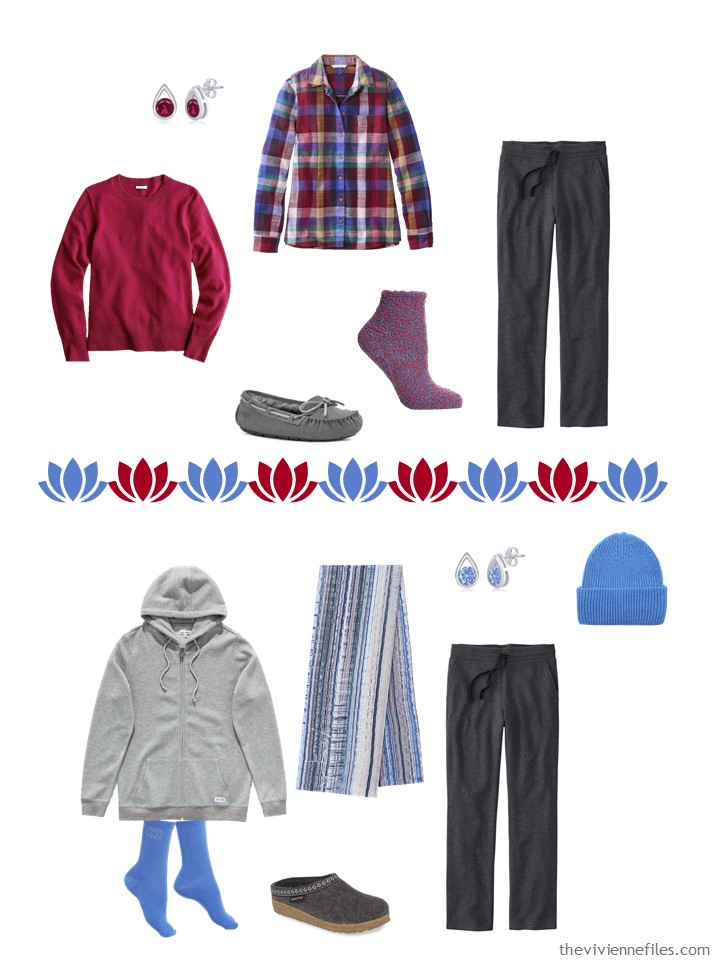 She knows what's important, and she knows that she will be just fine no matter what; that's the greatest clarity she could ever desire!
love,
Janice
p.s. Six years ago, I was just back from London and I shared with you the "Four T's" that every woman in London seemed to wear, in brown and pine green. (tee shirt, turtleneck, tights, trousers…)