September 17, 2021
Subtle….
She doesn't need to be recognized. She never cares if she turns heads, or if she stands out in a crowd. When she travels, she blends into nature, and takes pictures that are hard for others to take, because they disrupt the peace and quiet…
She's taking a long weekend to a small town a couple of hours away from where she lives. All kinds of raptors have been seen in the fields and wooded areas near there.
She loves to photograph raptors; their speed and precision thrills her…
She wants to look reasonably nice – she does have to go out for dinner every night! And she needs to be warm-ish, but nothing outrageous. She will unfold her little chair, prop up her camera, and sit. Quietly. Calmly. No cups of coffee, no checking e-mail while she waits. Just. Quiet.
Her primary concern with packing is to be lovely, and to have enough options with her clothes to keep her clothed if she has a mishap that renders something unwearable. A very reasonable woman, this…
If you like taupe, Banana Republic has lots of things right now!
She enjoys this part of the preparation – making certain that she has what she needs for photographing, and for being comfortable, but not being encumbered with excess.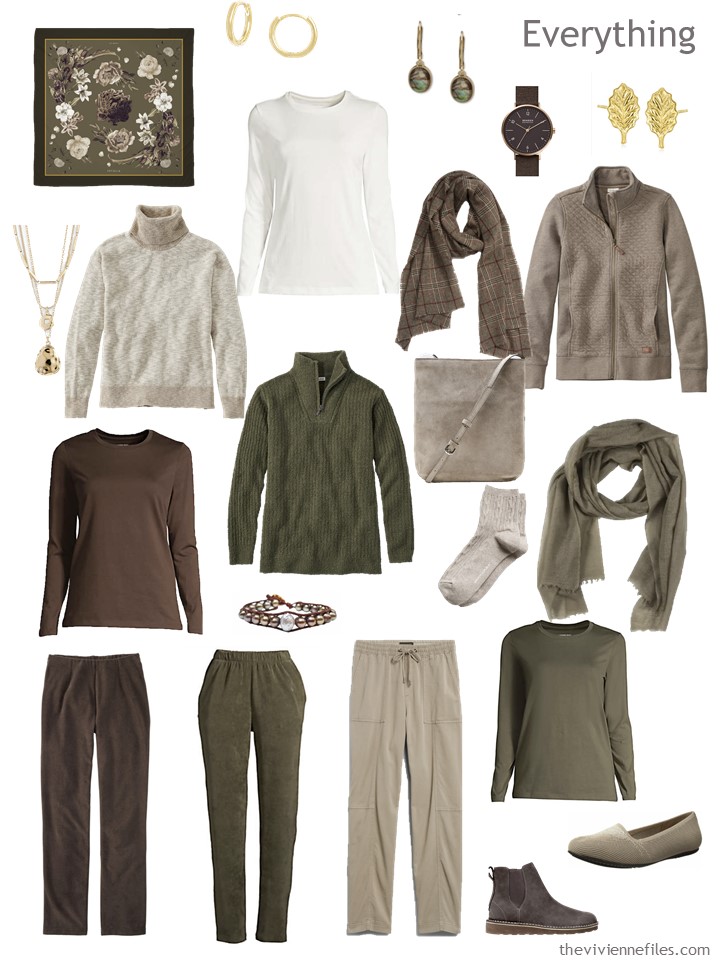 Her wardrobe is pretty foolproof…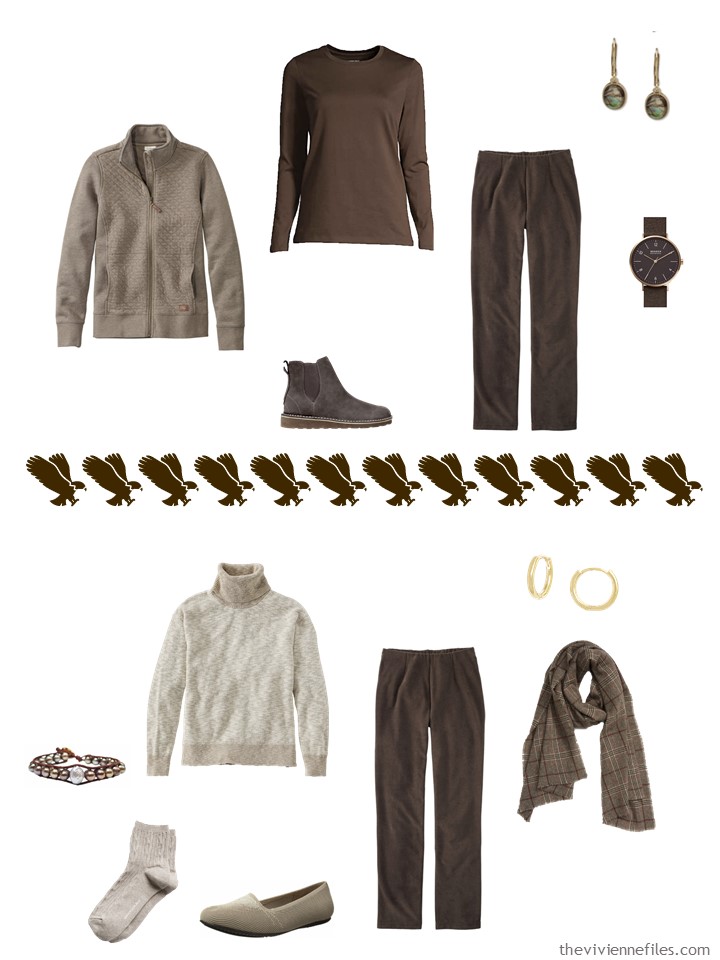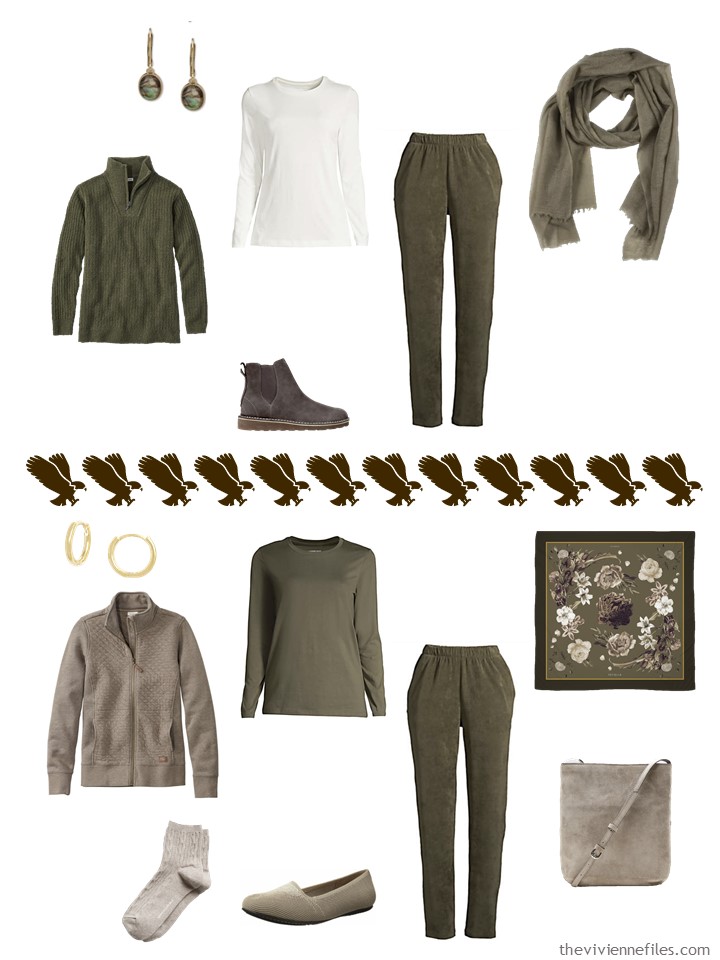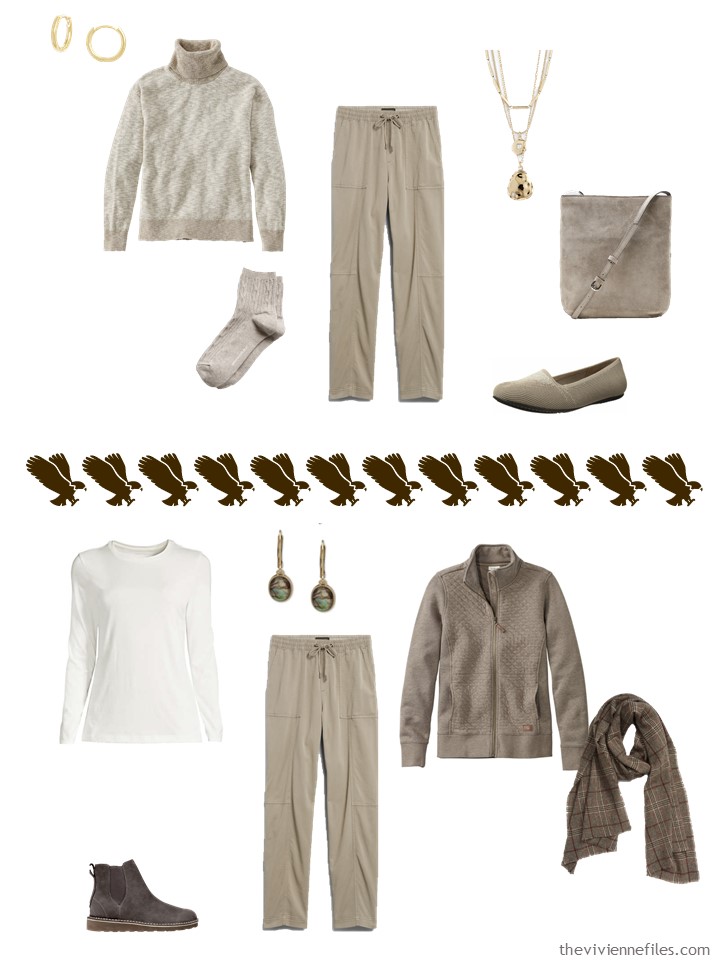 She will do her yearly allotment of screaming when she wins another photography award. In private.
love,
Janice
p.s. Five years ago, I tossed a pinch of plum into six different wardrobes, just to see what might happen!