September 20, 2021
I'm a big fan of long-sleeved black tee shirts, as I learned just today as we were moving… There's nothing like having a couple of young men pile ALL OF YOUR CLOTHING in front of you to make you swear off of shopping for at least a week or two!
But these come in handy in all kinds of ways – warmth, a dark background for jewelry or a scarf, a sobering touch with a lively sweater…
If you're not a fan of black, maybe charcoal heather is more your speed!
This is very much the same outfit as last week, with a different tee shirt, earrings that match, and boots that do pretty much ALL of the work… holy handbags of Buddha, those are some boots!
Here I kept the same pants, switched the sweater to a different color of the SAME sweater, and toned the tee shirt to the pants. Pearls pay homage to the ivory sweater – I NEVER think that pearls are too dressy!
This week's example of an Autumn Weekly Timeless Wardrobe is all about grey and purple. "When I am an old woman, I shall wear purple…"
Why wait?
As always, you aren't going to go naked with these 13 pieces in your closet!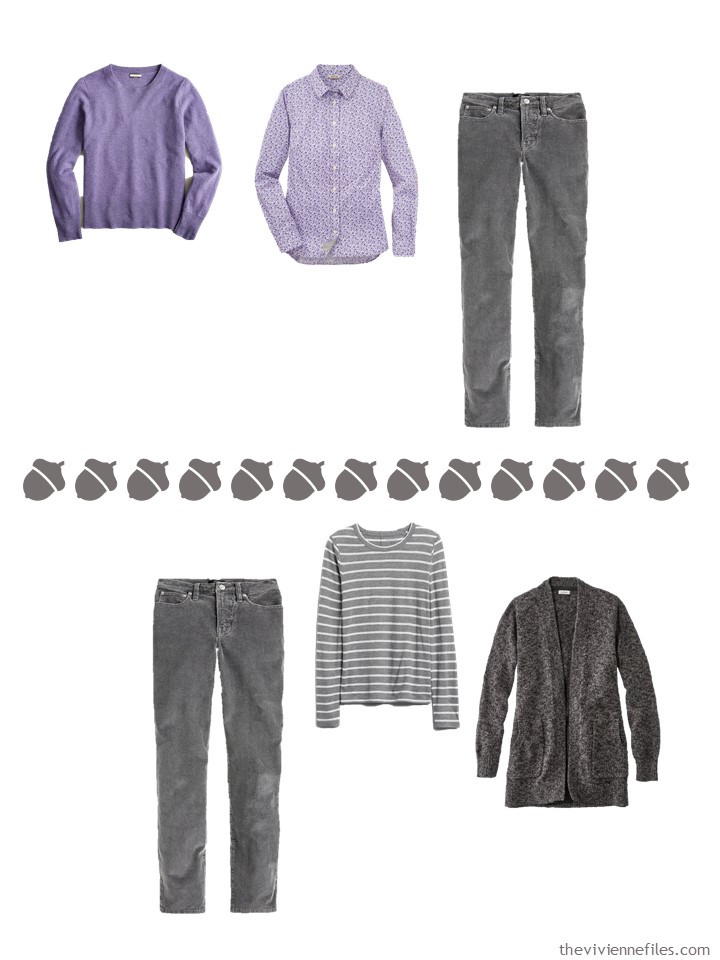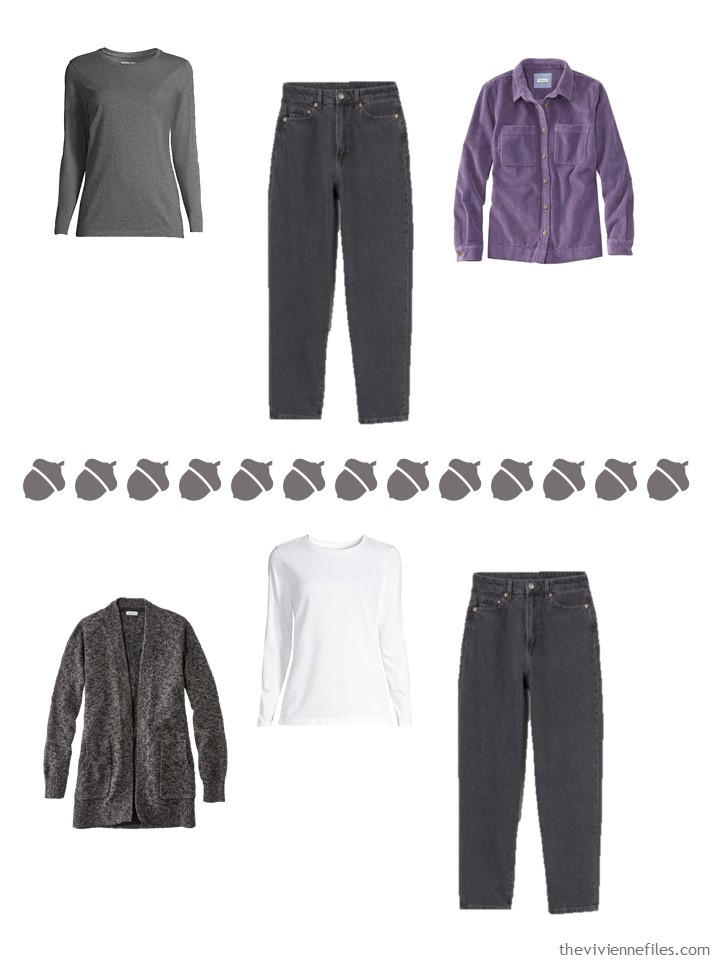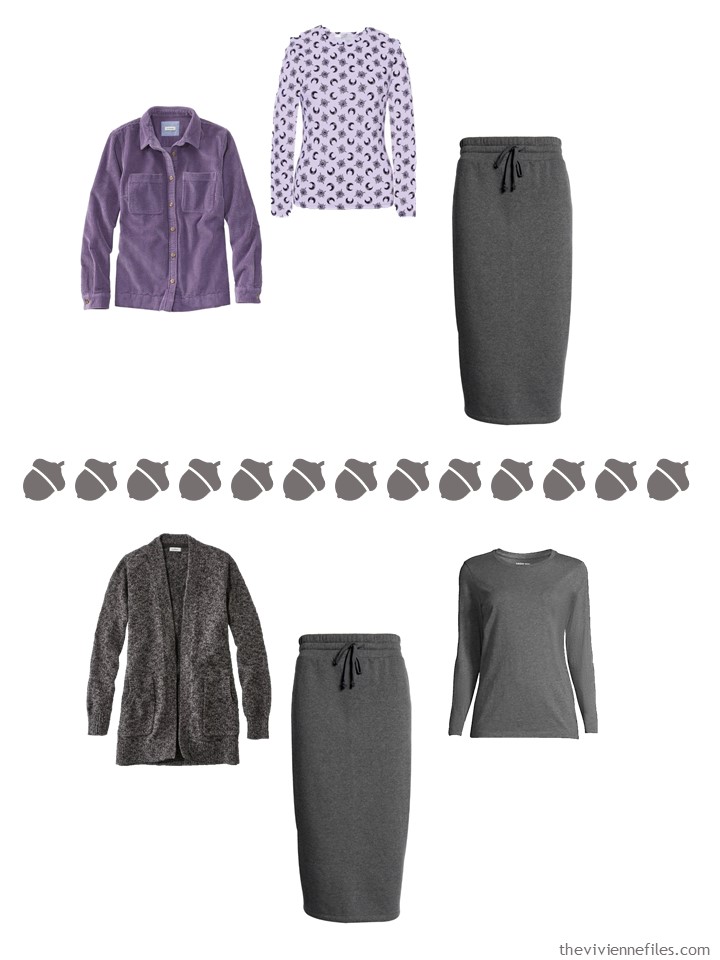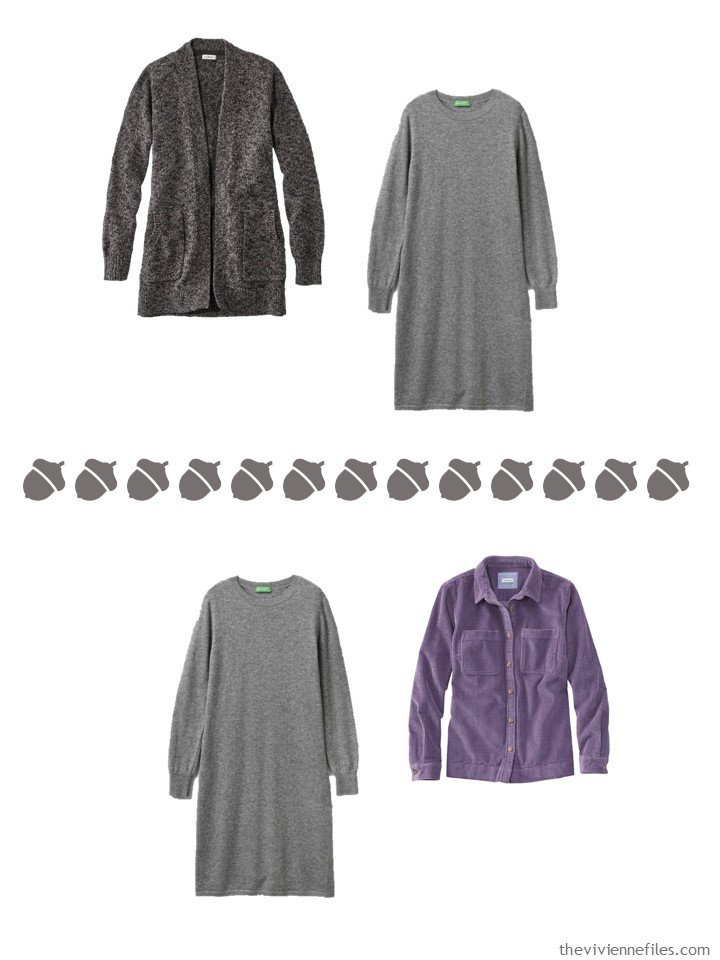 I have a hunch that after I get all of my clothing settled into my new closet, I'm going to have a blog post to explain some new strategy…. I'm going to NEED a strategy!
love,
Janice
p.s. Seven years ago, a brown and orange suit was the center of attention!