July 21, 2021
Oh, I've been thinking… What if the 10 garments you chose – just for thinking purposes – are the 10 things you have that you would keep if you had to start from scratch?
For me, this changes everything – I wouldn't need to keep jeans, nor tee shirts, nor basic neutral sweaters that are always available. No white oxford shirts…
Let's experiment with a heroine who wears an unusual color palette: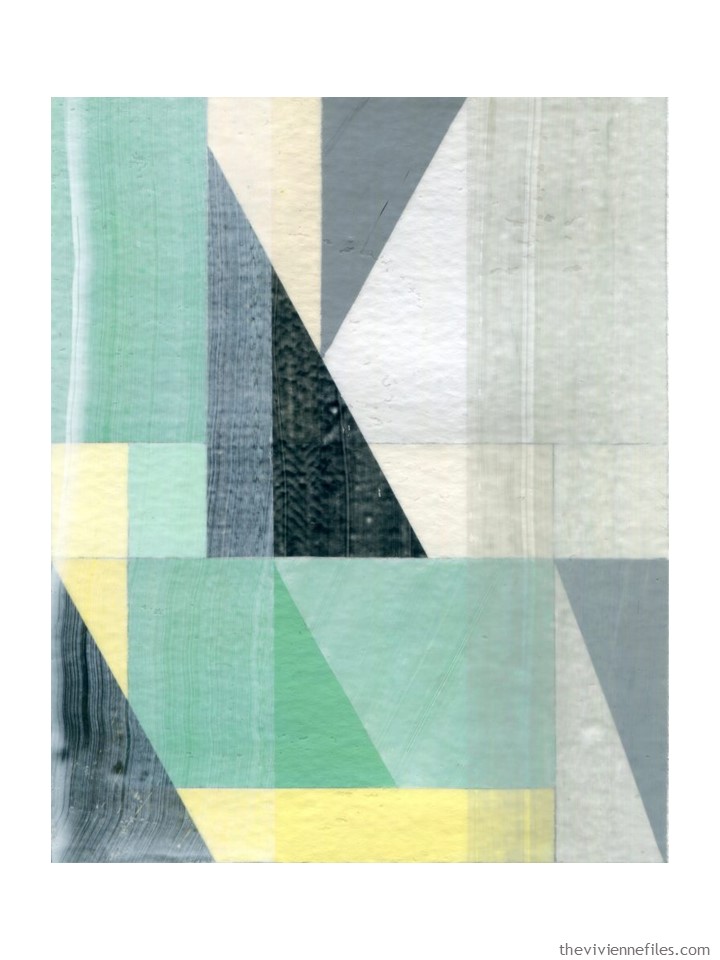 She's sorting through her wardrobe, looking for the really HARD to replace pieces that she loves the most…
For me, that would have to start with cardigans!
why yes, she may have skipped paying rent one month to buy that grey cardigan…
And some other sweaters – they may not be amazingly unusual styles, but sometimes finding the perfect color can be as big of a victory!
Any other tops lurking around? I would have to take a long, hard look at a couple of my more distinctive tee shirts, if I were doing this for warm weather…
Many of us are going to find our keynote garments are all "above the waist," but this particular heroine has a fun skirt, and a beautiful dress…
All of this is interesting as heck, but our heroine MUST have some kind of core wardrobe that she can use as the base for outfits accented with these pieces:
Now, when we look at her 19-garment wardrobe (a long trip, back to work at an office that has a wide range of appropriateness?), it all feels more flexible…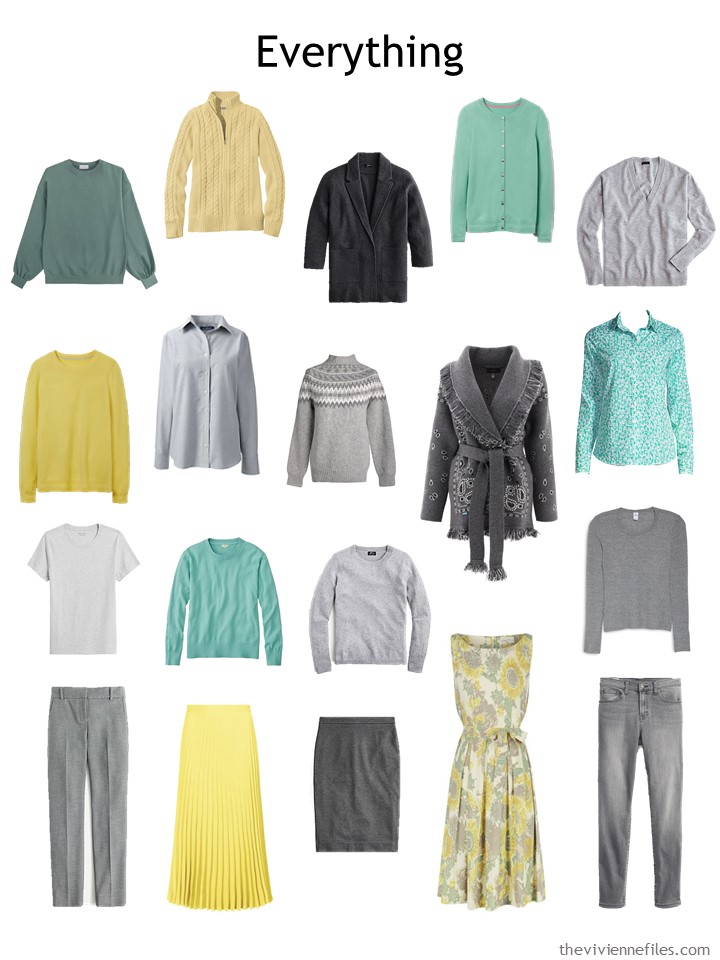 Some possible outfits, you ask?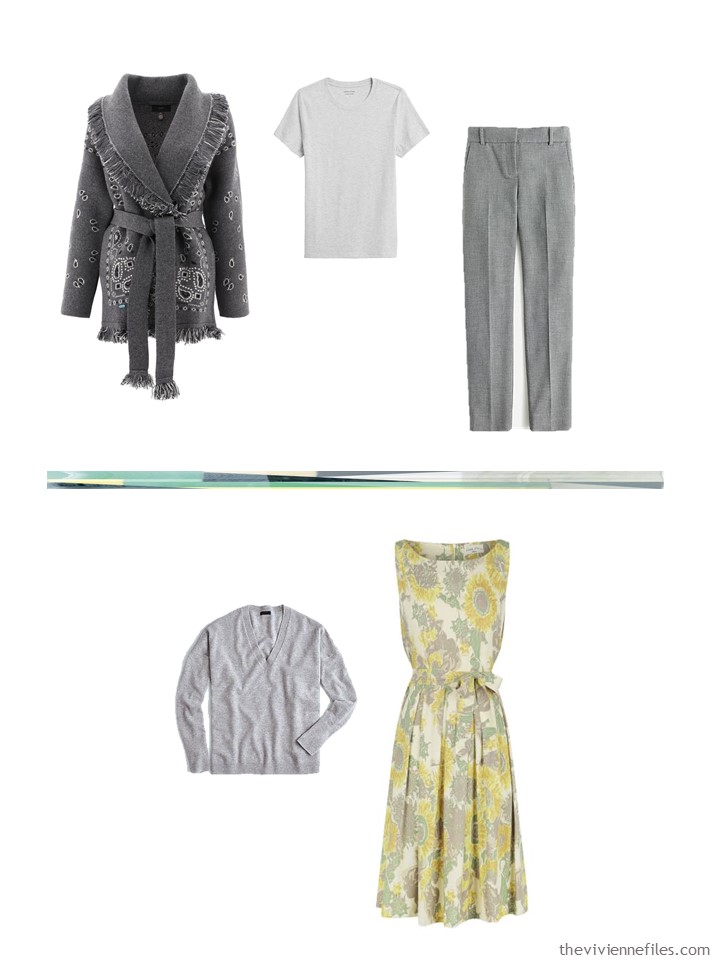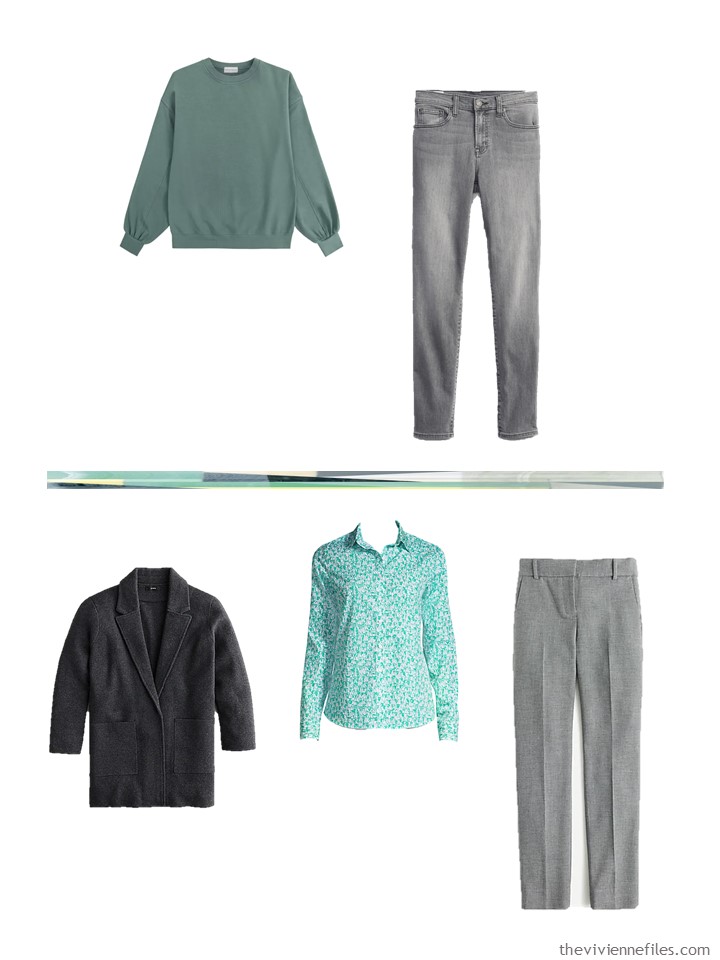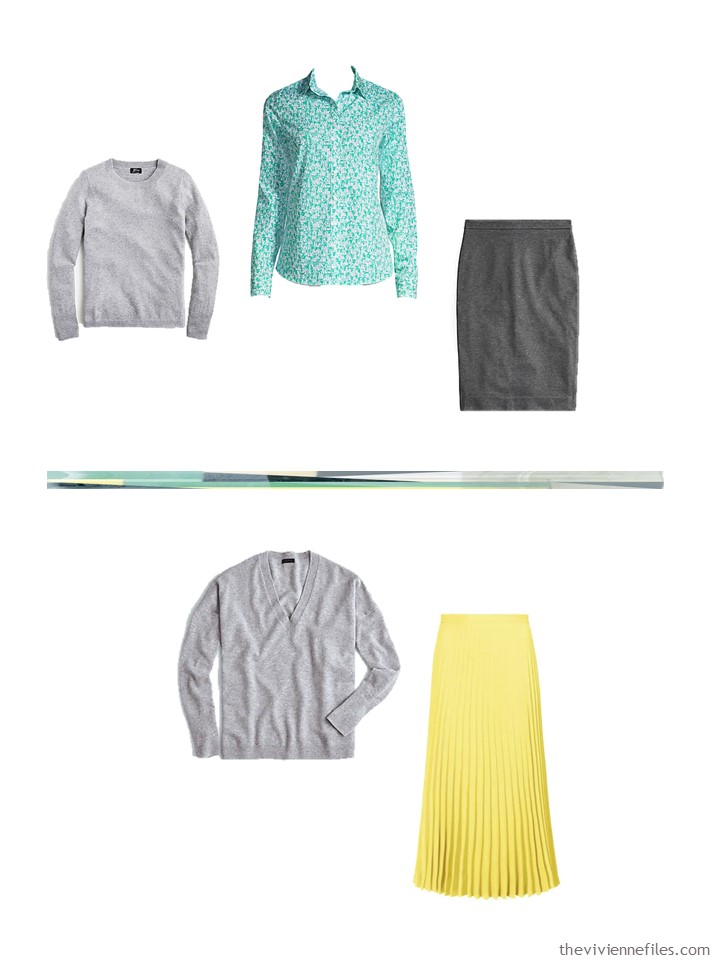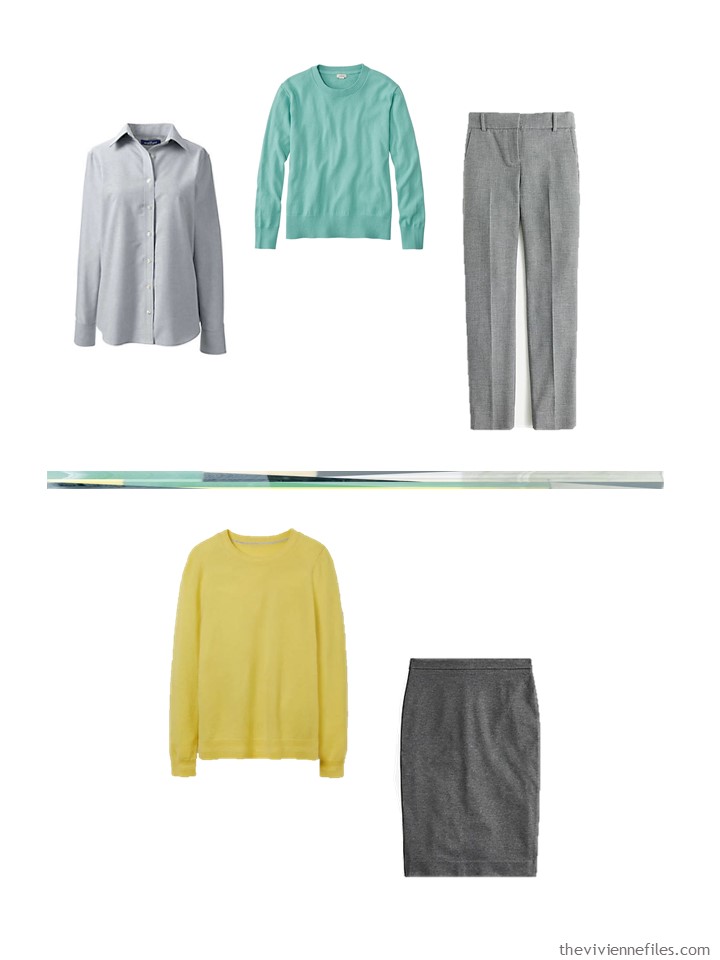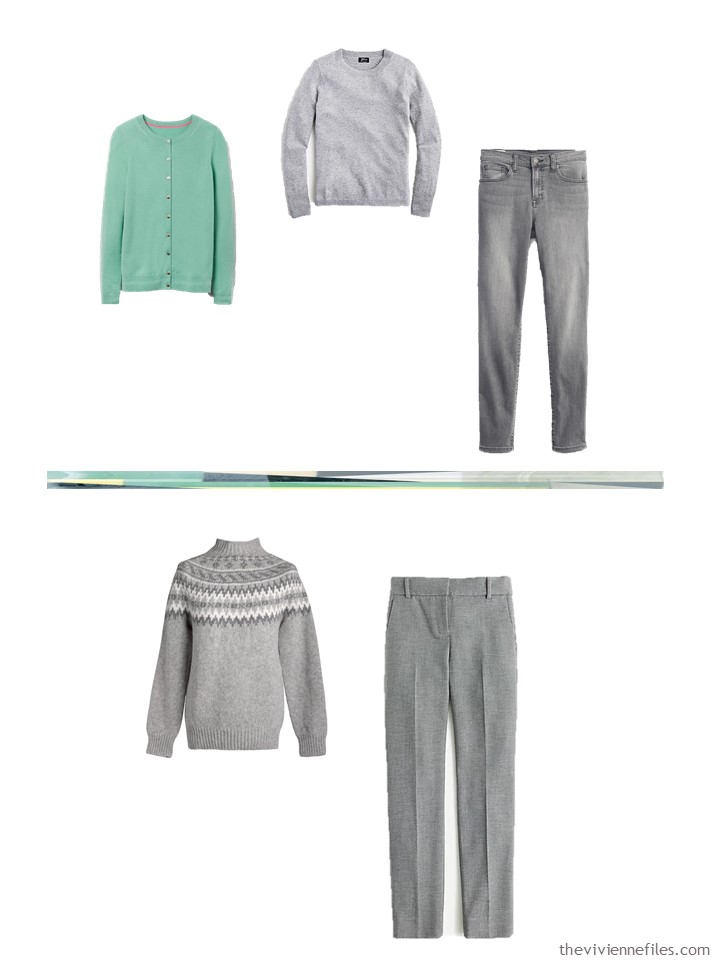 Does the idea of "keynote" make sense? I debated about "signature," "focal," or "defining" as possible ways to describe the role of these garments. Any suggestions?
love,
Janice
p.s. Three years ago, our art-inspired heroine was traveling to Paris to think about getting an apartment there…