June 18, 2021
Lots of green! I don't really have a good explanation – I just happened across quite a few pretty things!
I feel like our first heroine must be going back to her office; a wardrobe like this might reconcile me just a little bit to such a fate:
She has choices galore for serious work days, casual work days, and work from home days: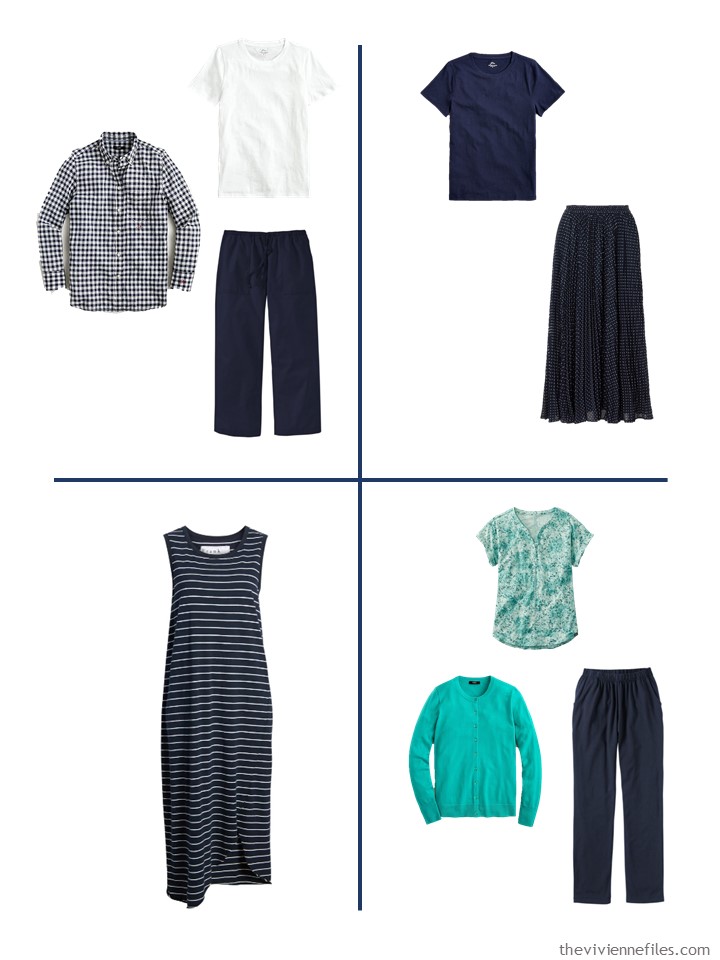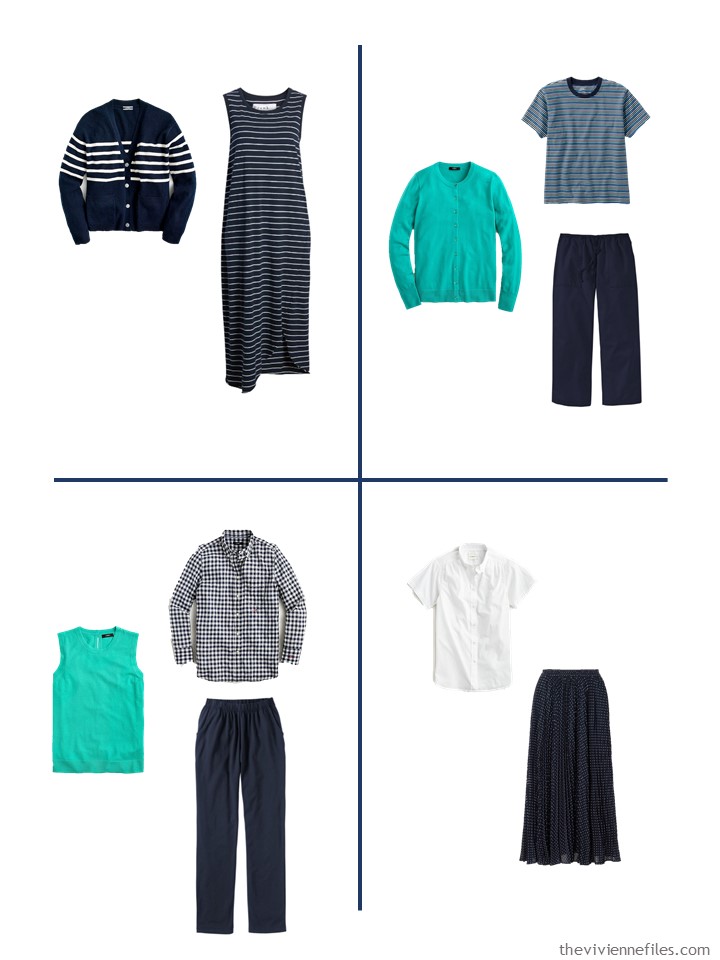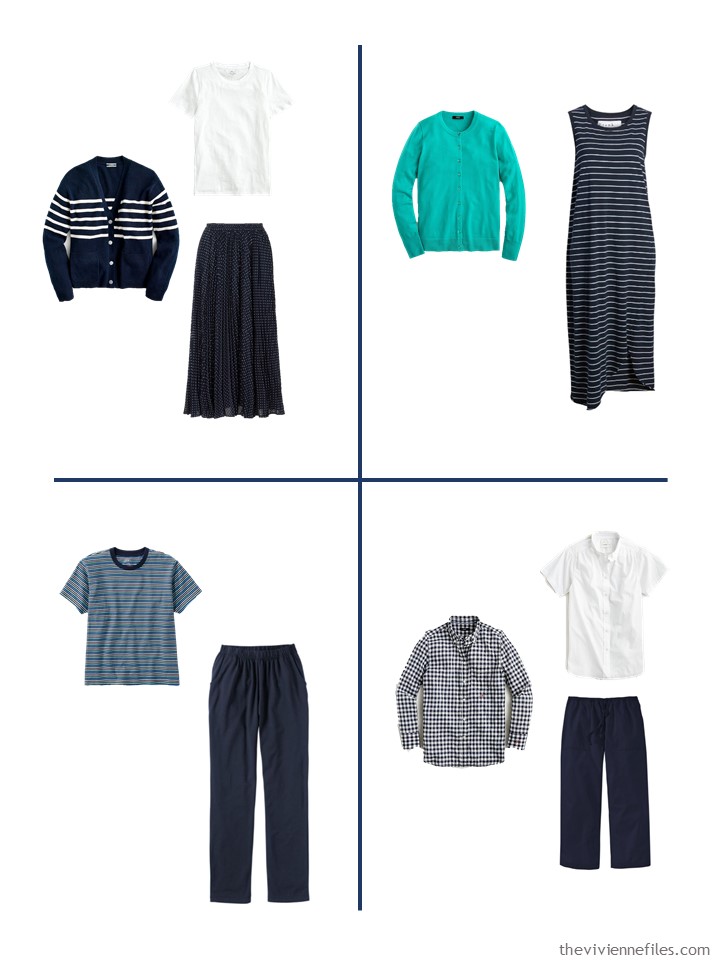 And what will be our last Spring Weekly Timeless Wardrobe is for a heroine who is relaxed, but likes to feel pretty and pulled-together!
I don't think I could be pulled together right now if 2 snow-plows pushed directly at each other, with me in the middle…
This wardrobe gives her the option of outfits that are all green, or subtle beige, or a mix of the 2: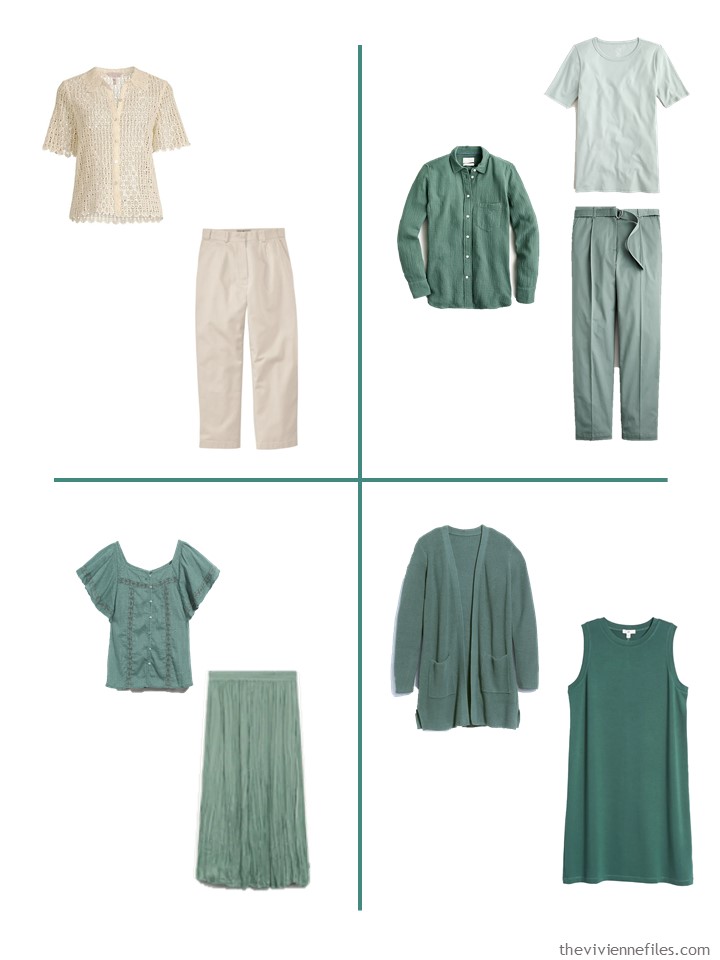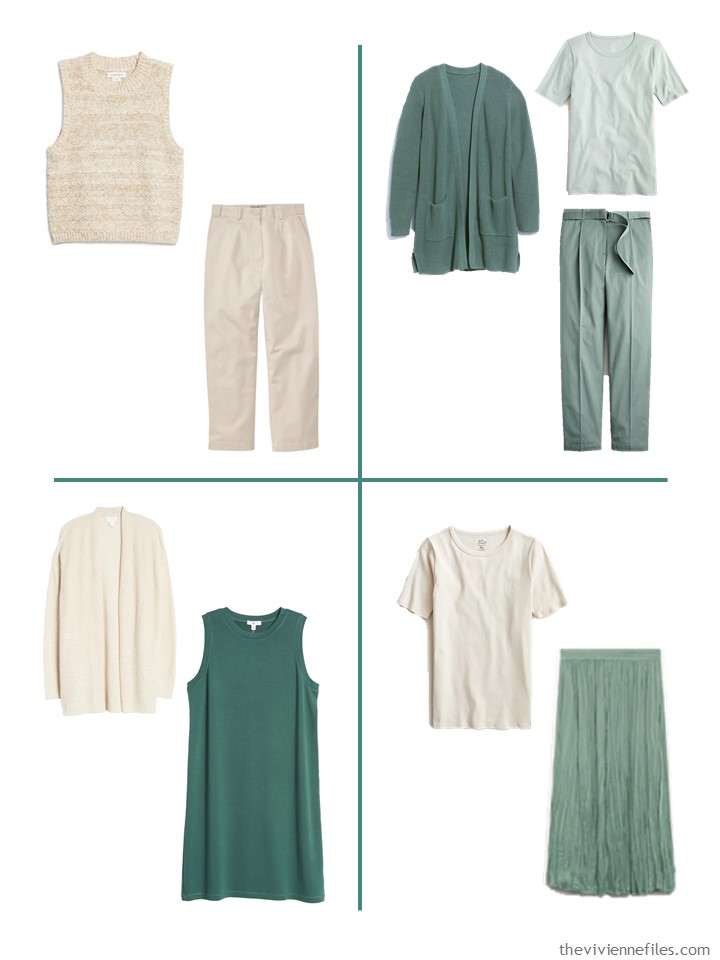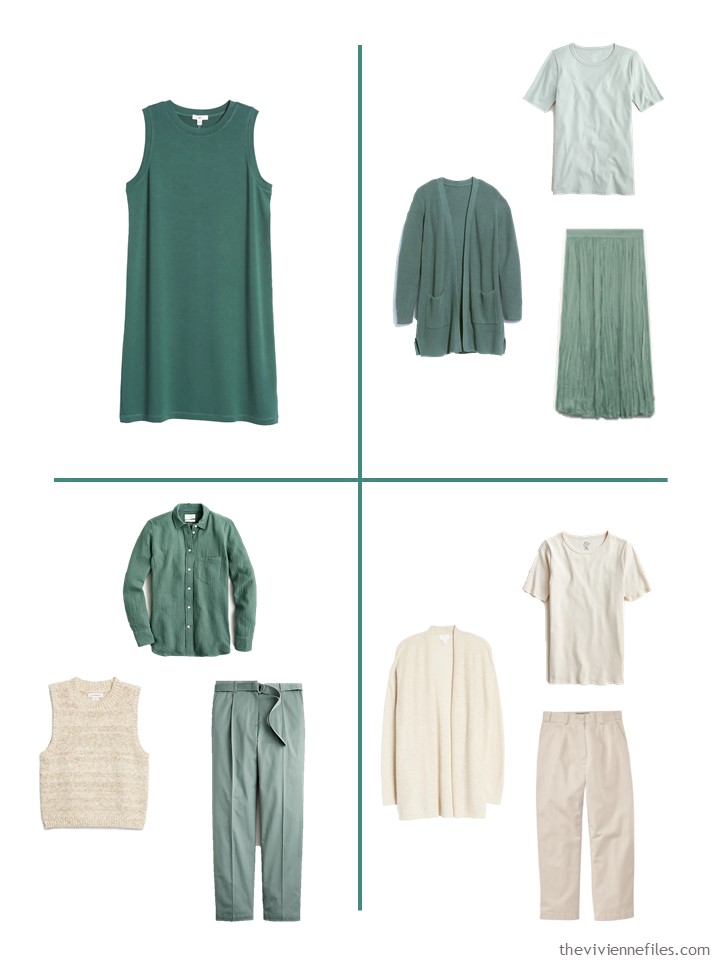 I haven't forgotten about accessories – Wednesday I'm going to revisit that first warm-hued wardrobe and see what that heroine needs to be well and truly dressed!
love,
Janice
p.s. Three years ago, we looked at accessories for travel capsule wardrobe – I suspect that these kinds of guidelines might be back soon!