June 16, 2021
Oh, you all are SMART! This turned out well, I think…
Yes, there's only 1 cardigan, because I just never saw a denim-colored one that I liked. But when I saw my mother wearing my denim shirt over her tee shirt, I knew I had the answer!
Even with prints above and below the waist, this wardrobe has lots of possibilities: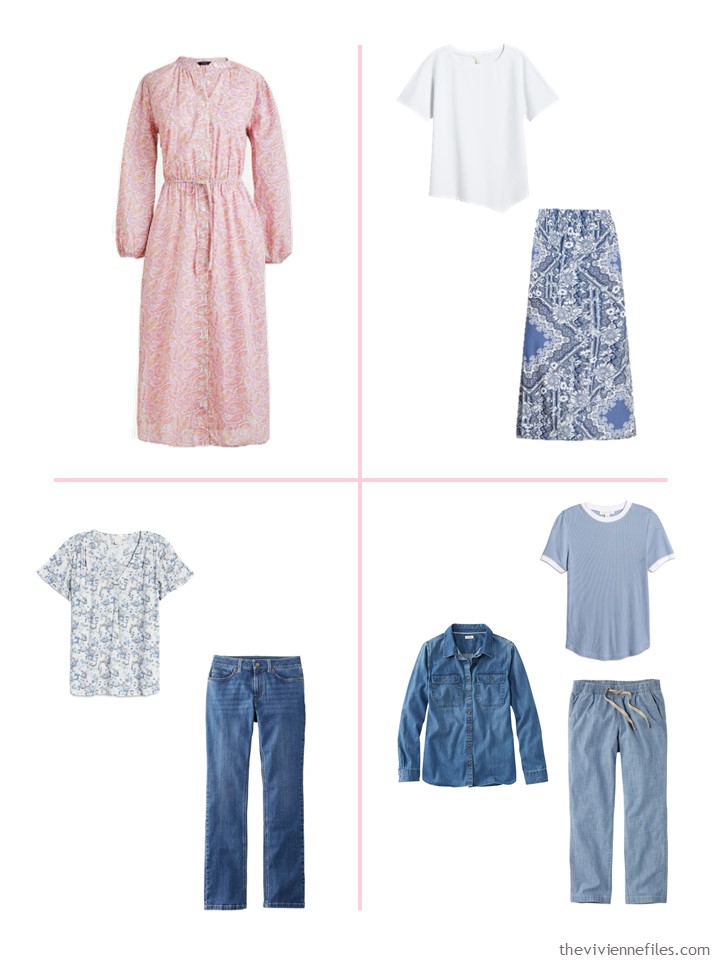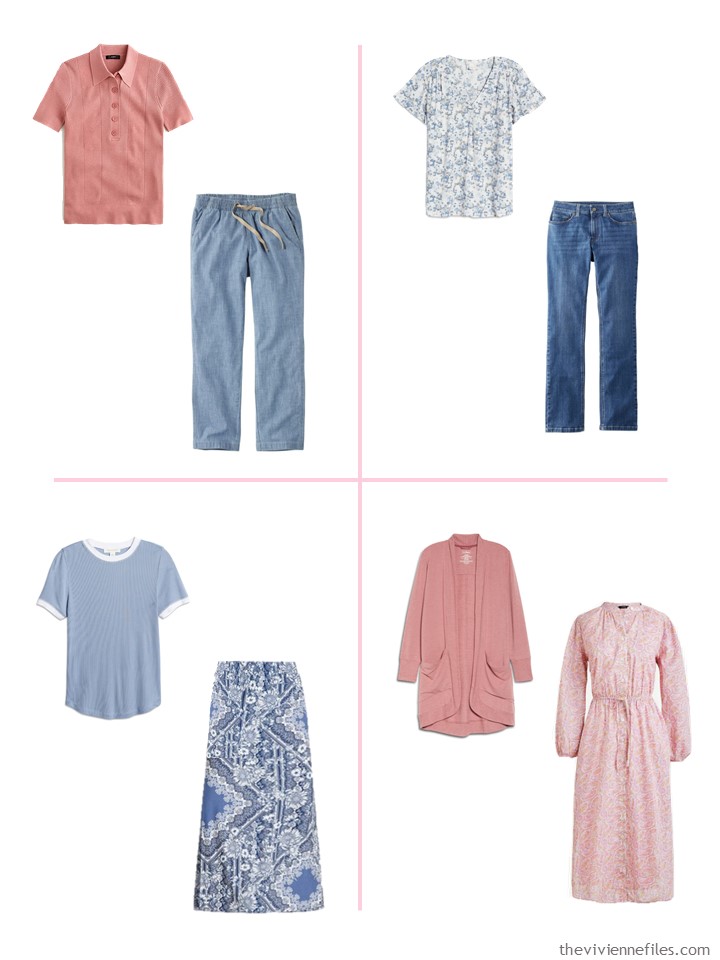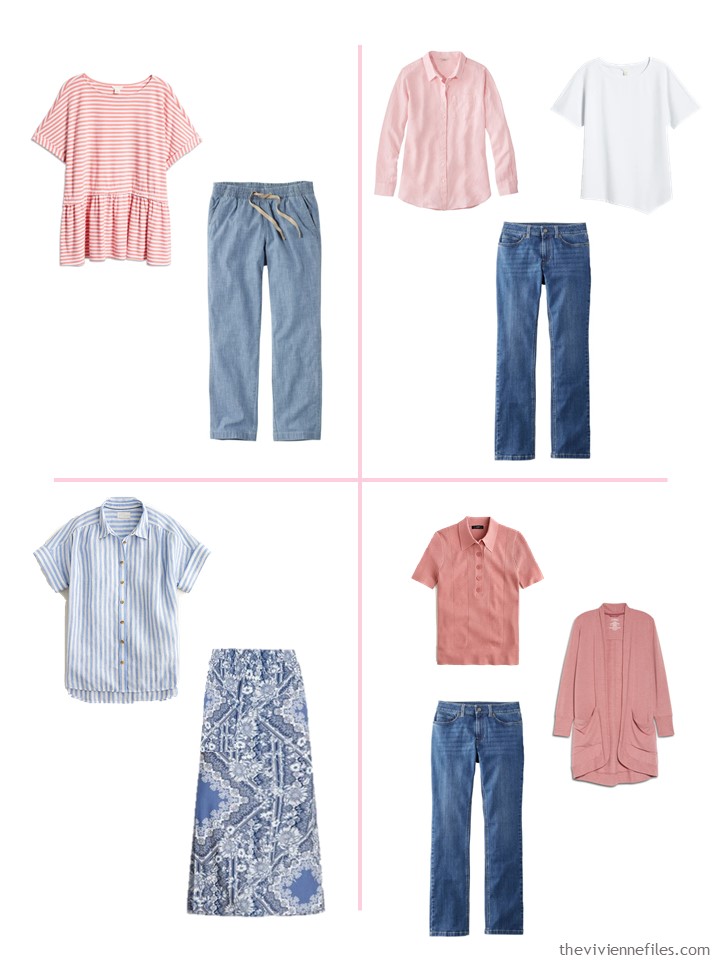 Just for reference, here's the garment list. I want to remind us all that this isn't a hard and fast list – it's a guideline, just like everything on The Vivienne Files. Nobody should tell you what to wear…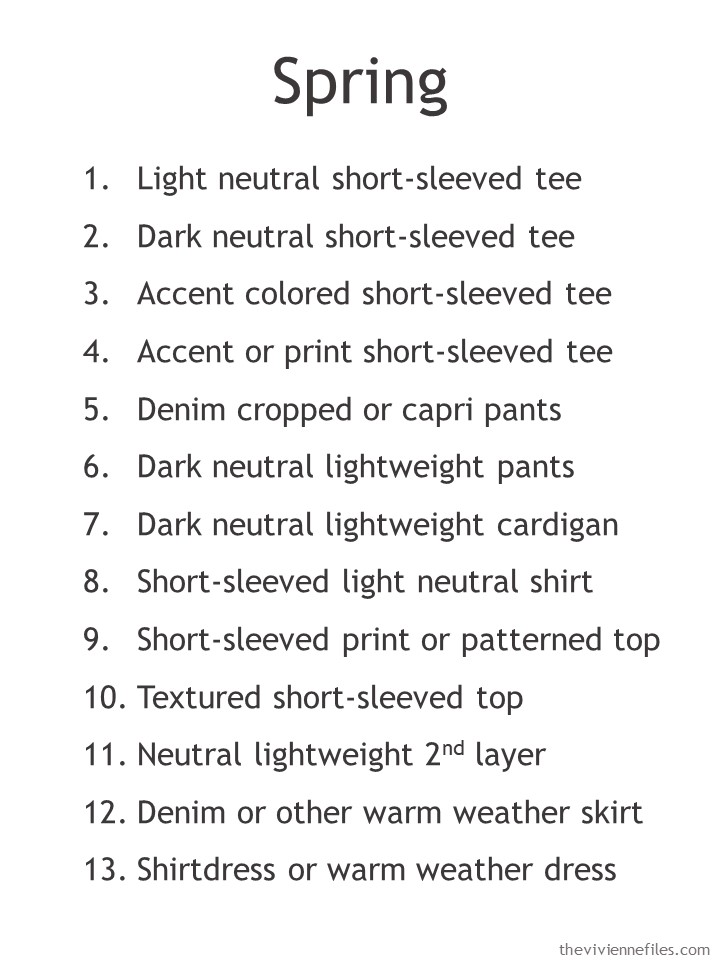 I discovered something interesting, and sort of weird, when I was putting together this next wardrobe: when I searched for "purple," I got all sorts of shades of pink, and darker red, and plum, and LOTS of colors that I would have NEVER described as purple…
How silly…
So as much as it would be delightful to find garments in colors that would all blend, it was not to be. And this is a good lesson – we have to get dressed with what's available, not what exists only in our dreams!
That's true of so much of life isn't it? Not just clothing…
Even with the various compromises I had to make, and the range of shades of purple, this wardrobe would still serve well for much of the late spring and early summer: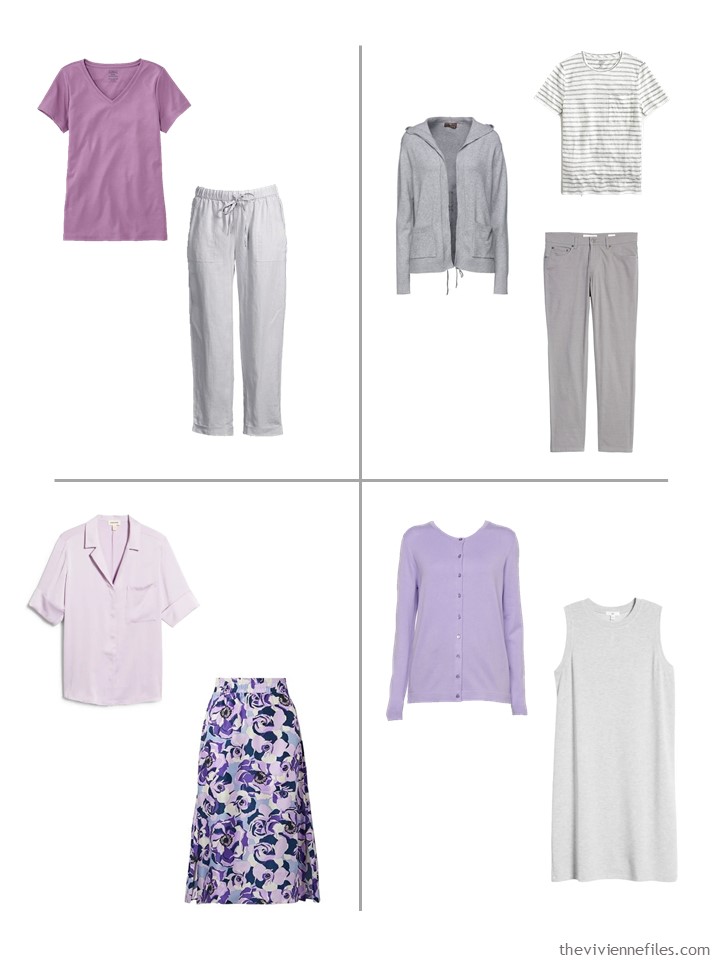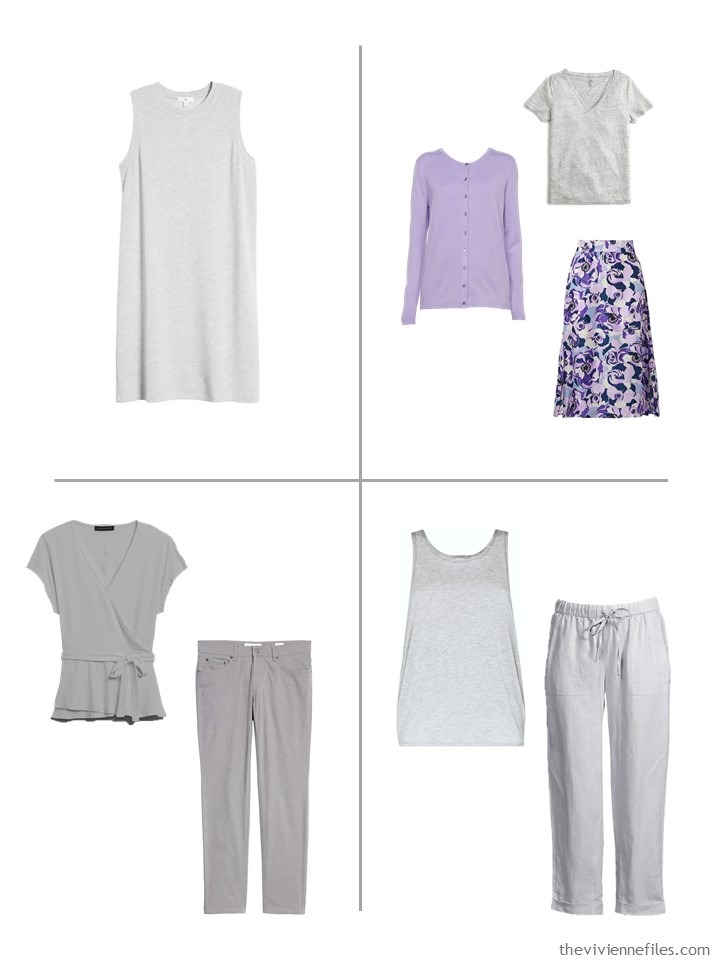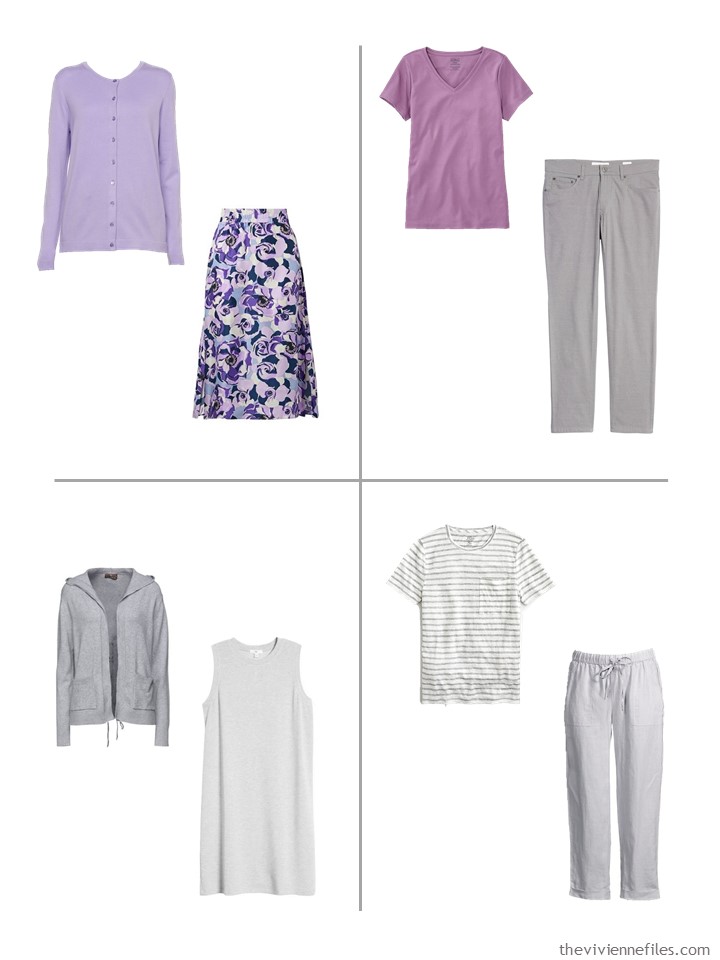 I'm tempted to do one more pair of these wardrobes – last week I was treated to some Chic Sightings of women in navy and red, or navy and green…
What do you think?
love,
Janice
p.s. Four years ago we revisited a pair of wardrobes based on The Golden Stairs by Sir Edward Coley Burne-Jones…. An amazing painting and a subtle, elegant color palette!