May 19, 2021
She Knew It…
As soon as she handed her 2 (very large) suitcases to the airline staff, she knew she wasn't going to see them again ANY time soon…
But she's an inspired woman!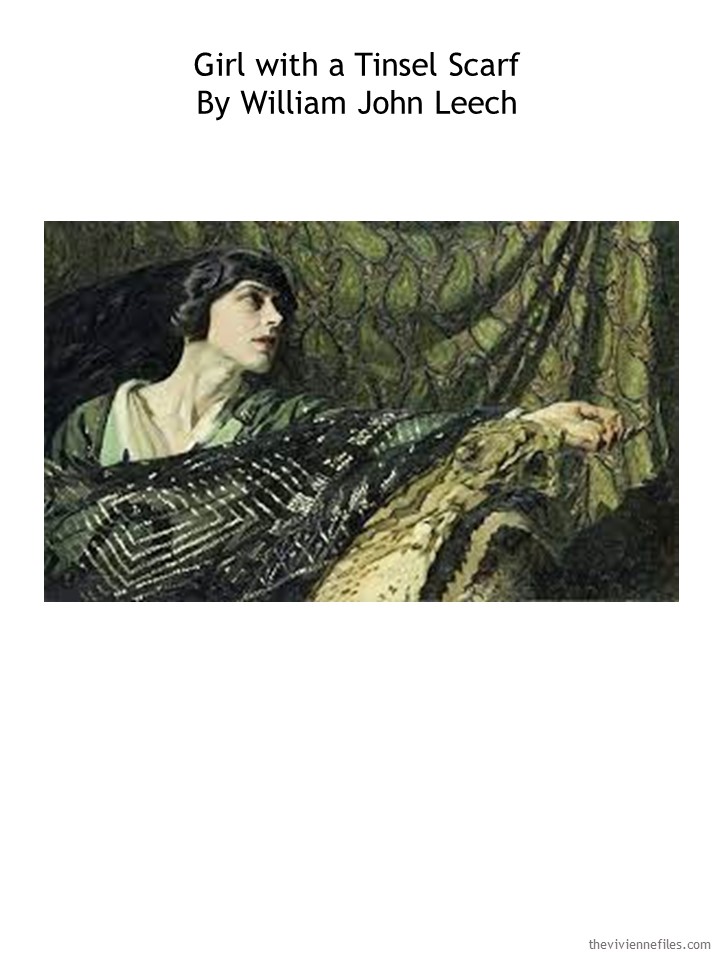 Because she's taking SO much stuff with her, she doesn't really have a clear palette for her entire travel wardrobe, but for her carry-on, she has ideas…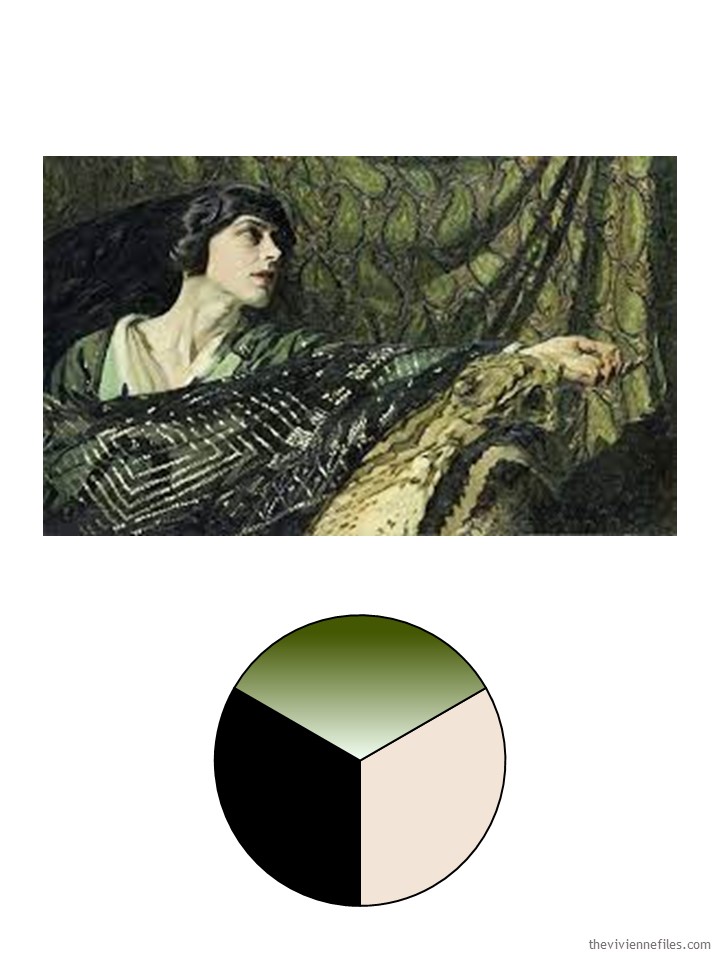 After she thought about it for a few days, she realized that she could, in her carry-on bag, bring along enough clothes to get her through a few days if (when?) the rest of her bags go roaming without her…
So she started by establishing a color palette for this segment of her overall travel gear, and chose lightweight clothes and flat shoes to pack more easily.
This isn't all of her undergarments – there are still plenty in her other bags! But this, with some judicious hand-washing, and maybe sending something out to be laundered, will keep her dressed for at least 3 or 4 days…
note that she could wear her black cardigan and green sleeveless top for travel, and pack her green shirt and black top, which would probably buy her a little bit of space in her bag…
She follows the Six-Pack formula (which I'm just now sorting out!) Assuming that you wear a 3-piece outfit while traveling, you then pack:
1 Second Layer +
1 Dress +
1 Bottom +
3 tops =
Six-Pack!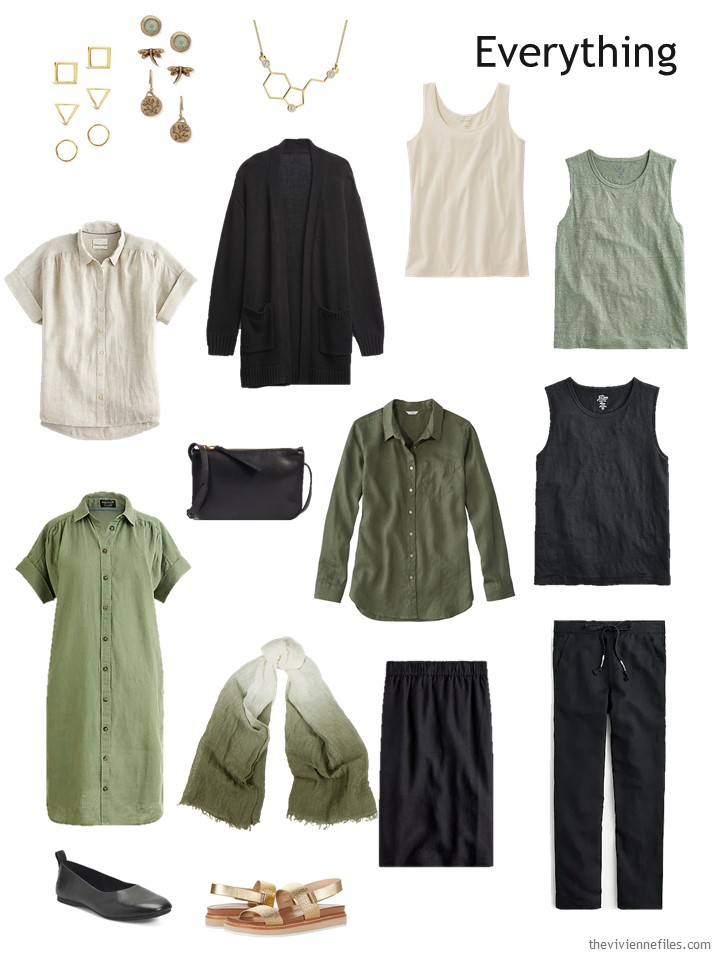 She figure that she can get quite a few outfits from these garments – certainly at LEAST a half dozen, eh?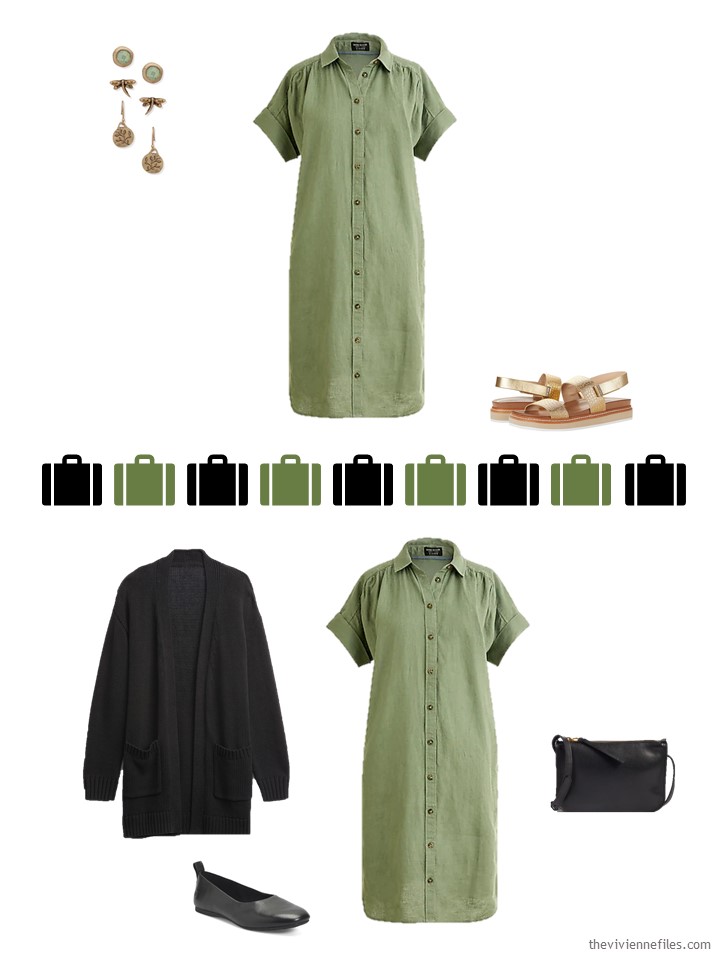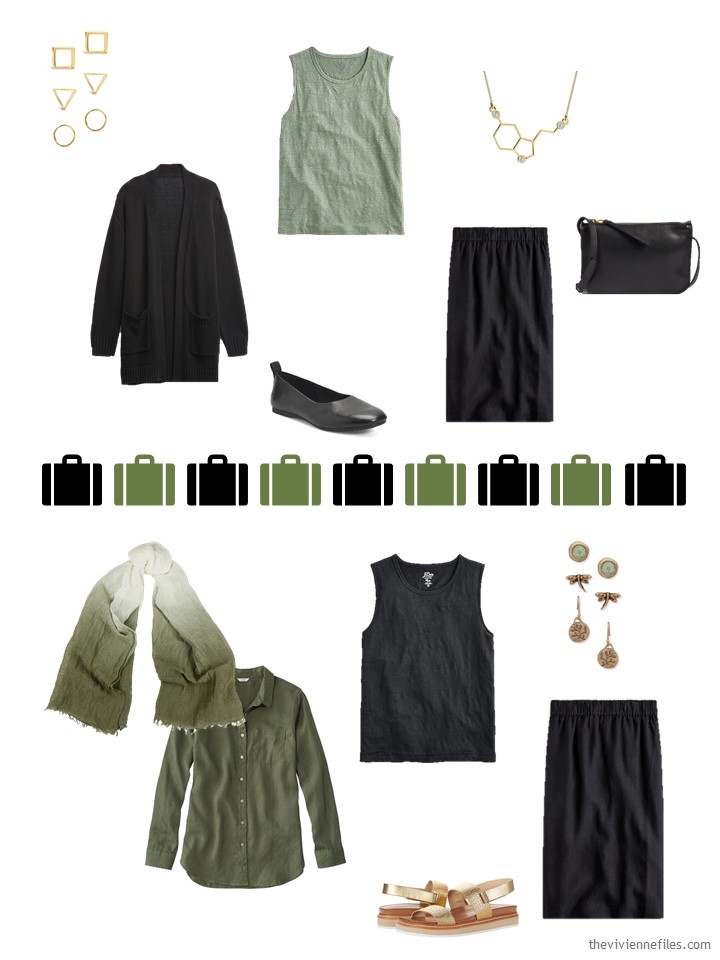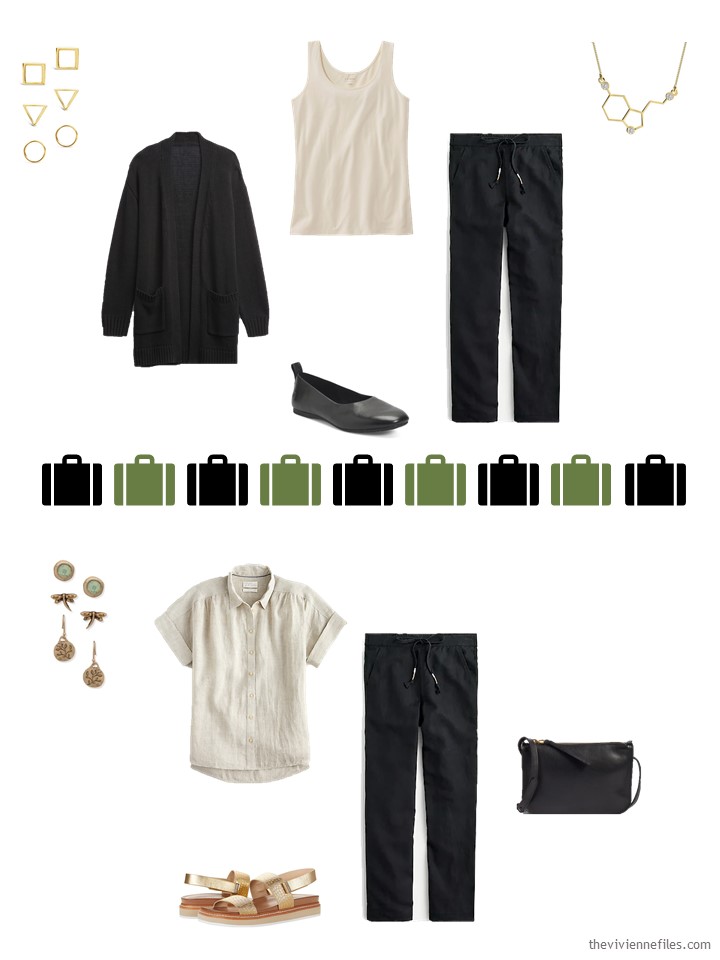 Back in the "before" time, a friend of mine was stranded in Berlin for DAYS WITHOUT BAGS….
Of course, Berlin's not a bad place to have to shop!
And a quick question – does anybody else wear more than 2 earrings at a time? I wear 4 – 3 in my left ear and one in my right. For no good reason!
love,
Janice
p.s. Not exactly 3 years ago, I packed a wee backpack for a trip to Florida. Small packing is a favorite obsession of mine!