Ma7 21, 2021
Just in the last few days, 3 people have contacted me about cardigans from Talbots! These kinds of "confluences of interest" happen often – I find them fascinating…
But the cardigans are pretty amazing too! Some lovely prints…
excuse the image quality – I had to do some scary digital magic to get this together!
I love this sweater – some of us were debating the merits of using bright colors for accents, and this cardigan sets us up for a summer of black, white and brights:
Let's assume for working purposes that our heroine already has her black and white Common Wardrobe all sorted out…
Now, she decides that she's going to base her accent colors for this year on her new cardigan!
First up, she finds a range of tops in bright royal blue; the wrap top and the ruffle-bottom top will both look good with her cardigan, and the blue silk tunic shirt just plain looks good…
Yellow is sort of tough to find, but our heroine scares up a GREAT bodysuit with a draped neckline, and a short jumpsuit (I really do NOT like the word romper, but there we are…) in her yellow.
I have a hunch our heroine might be younger than I am…
And finally, she grabs 3 hot pink tops. They are similar, but with enough differences to be fun…
Now, when she hangs up her Garde-Robe du Mois, it's got some real pop to it!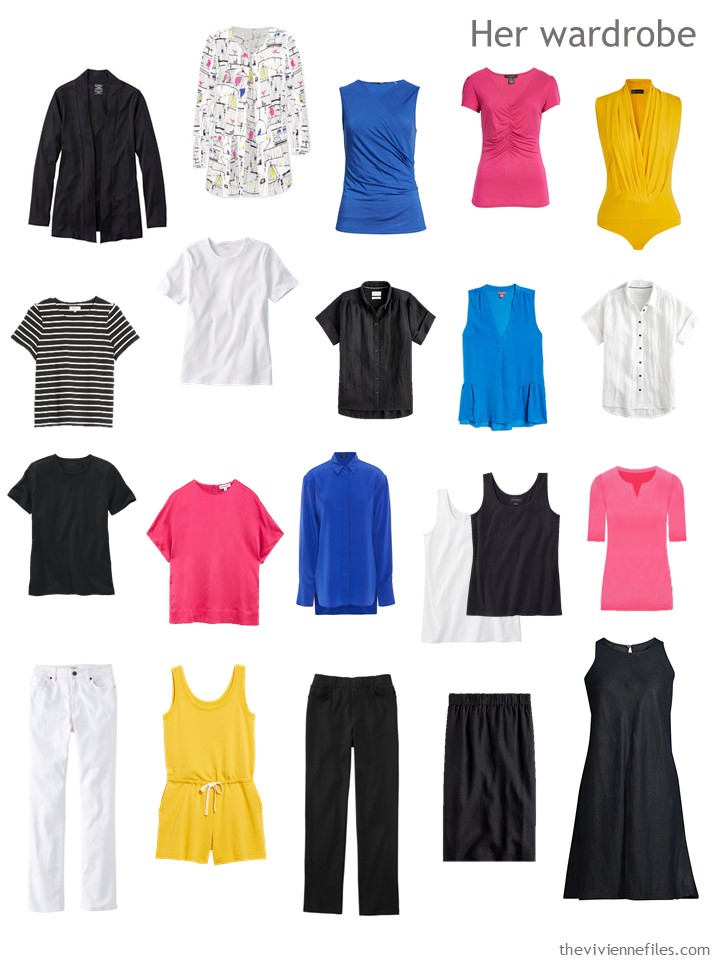 It's pretty self-evident how she could wear these pieces – I suspect that the only really bad combination possible here might be her striped tee shirt with her birdcage print cardigan – and even that's not hideous…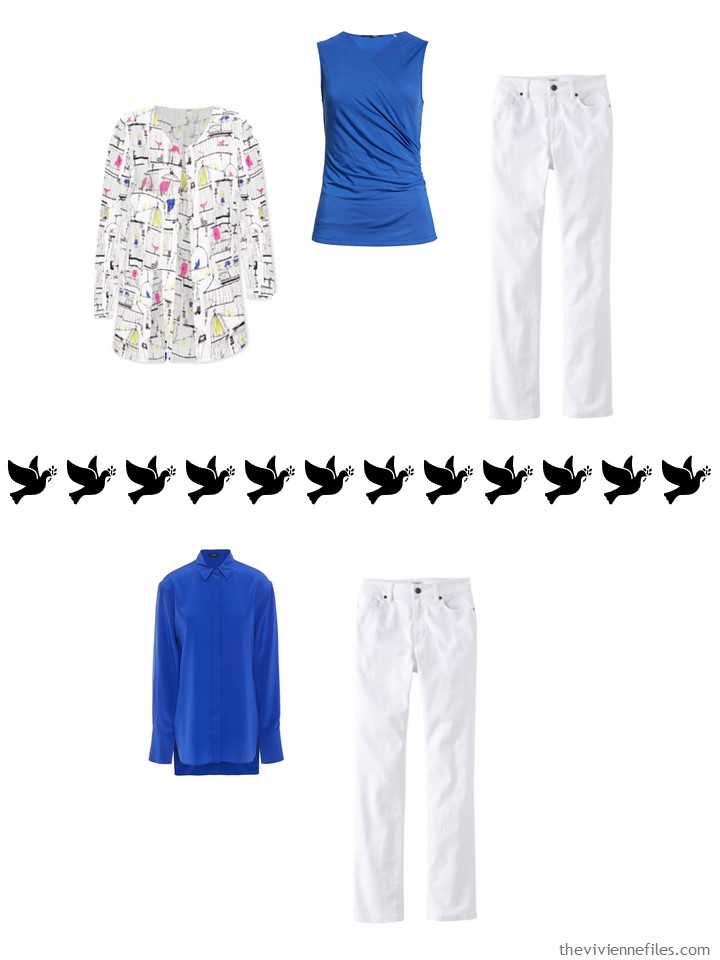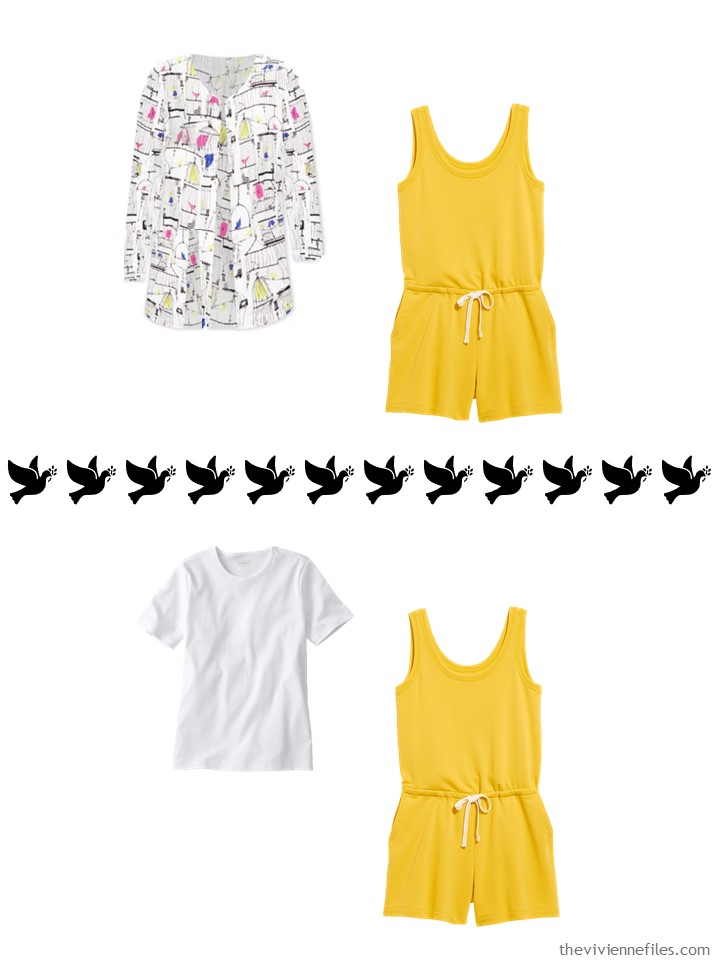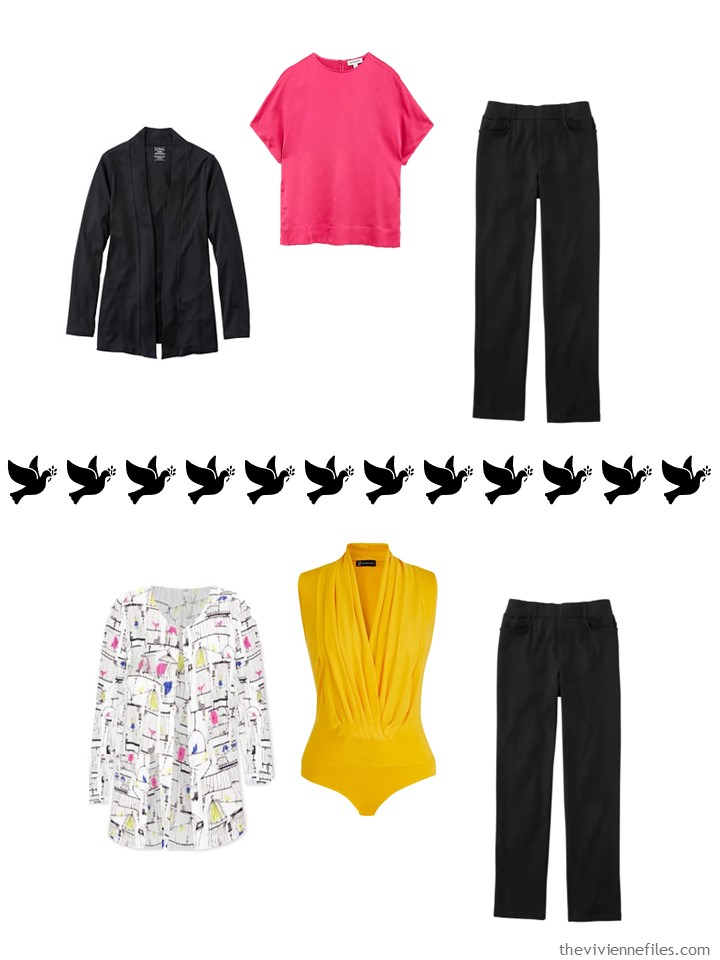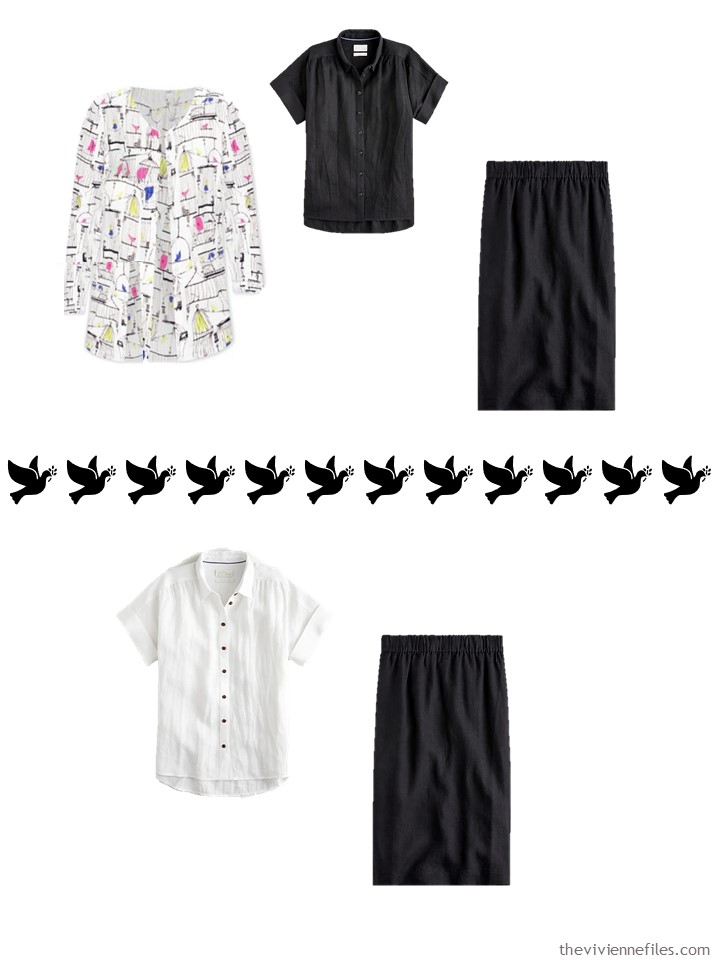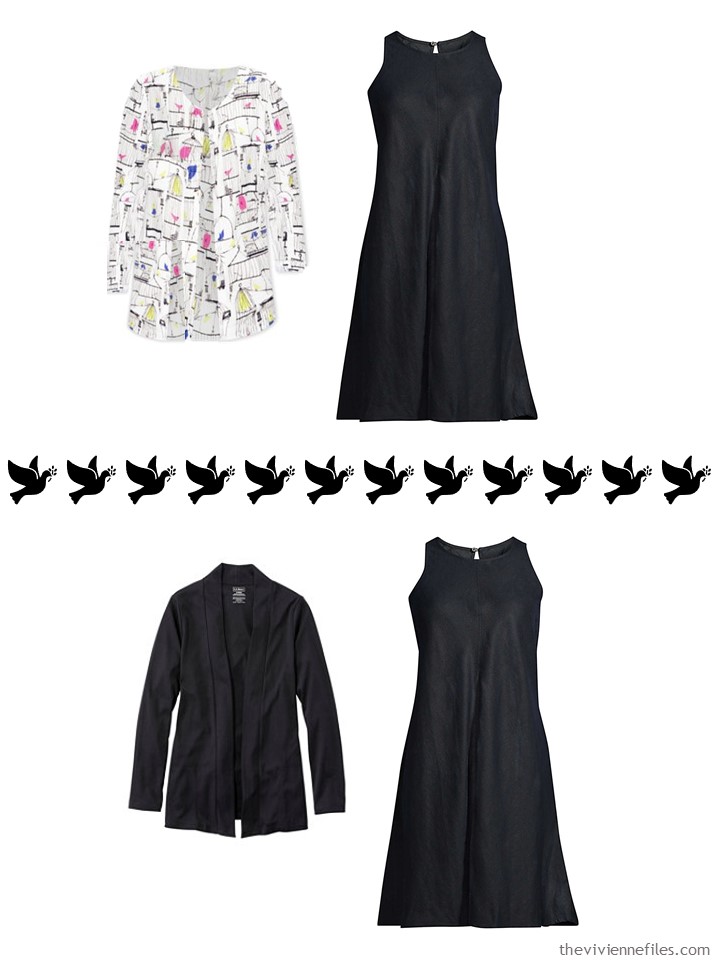 I love the idea of starting with a neutral Common Wardrobe and then choosing some fun accents; one could rotate accent colors in and out as the mood strikes!
How many accent pieces would you include in a 21-piece wardrobe? For me, 5 would be my maximum – what is your preference?
love,
Janice
p.s. Just last year, we revisited one of everyone's favorite heroines, as she assembled the world's dressiest "work from home" wardrobe!