April 21, 2021
We've spent a lot of time together looking at the colors in paintings and other photographs, and building little wardrobes around those colors.
But what if a painting gives you a feeling – an urge – that's not really related to the colors in the art?
This painting has given one of us the desire to travel…. She hasn't been alone in over a year, but by the same token, she hasn't been out around strangers, in crowds, people-watching for over a year.
She wants to go, for a long time, alone!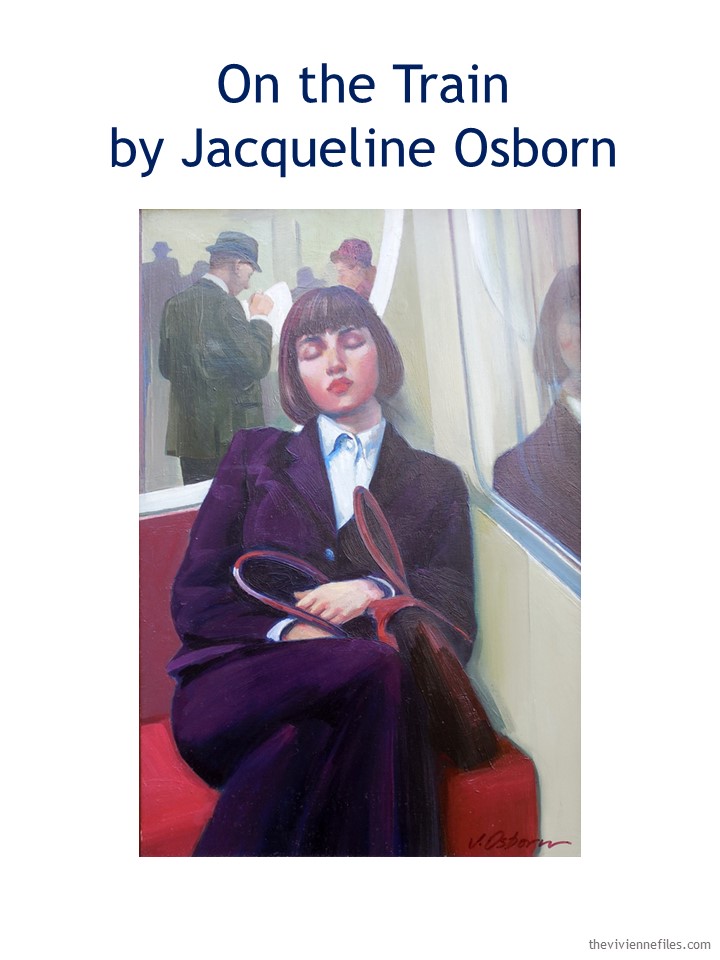 She's going in the autumn; she will start in London or Paris, and as the weather cools, she's going to hop a train and go to the next city to the south! Lyon, Marseilles, Milan, Florence, Rome, Naples… It will depend on the weather!
She plans to go for about 2 months. She will do laundry when appropriate, she will shop if she needs to, but otherwise, she doesn't want to think about getting dressed…
So it's all navy and white, with maybe a dash of blue – her favorite sweater is heather blue!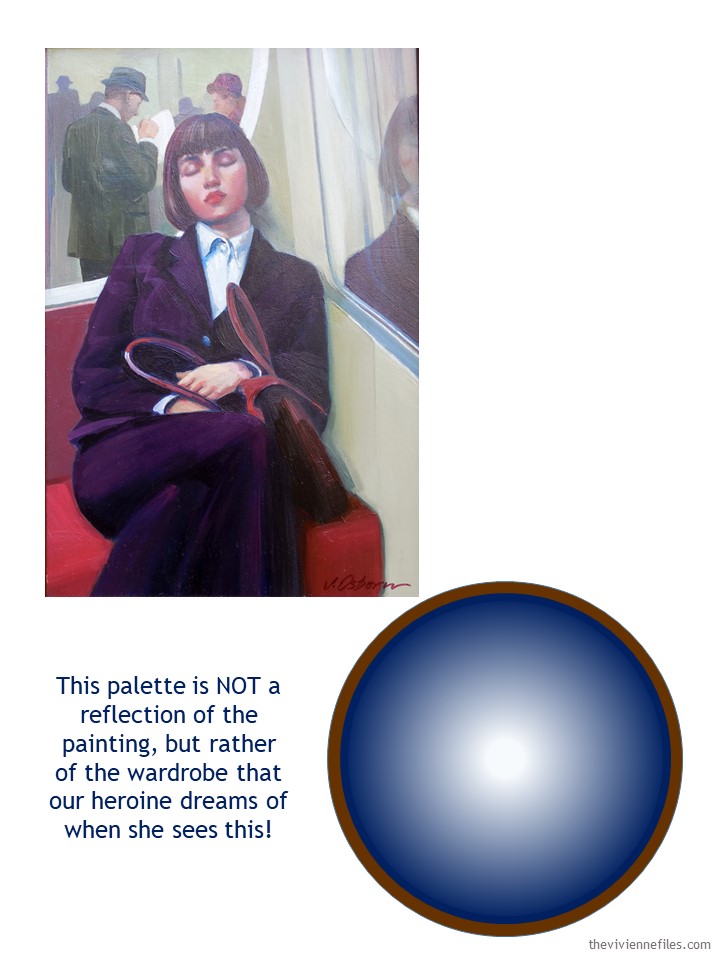 Her plan is to imitate men, and stick with her neutral palette, but with the small accent of wearing brown leather accessories.
A 13-piece travel wardrobe means that she can wear 3 garments on the train, and pack 10. That translates into 4 3-piece outfits, and a bonus dress:
She's not really designating any specific outfit for travel, since she expects to be on the train at least 6 to 8 times in 2 months! (although realistically she knows that most of the time she will wear her boots when she travels, just so she doesn't have to pack them!)
A skirt will be handy – this one isn't madly dressy, but it IS a skirt! Some navy tights and she will be all set…
These aren't quite athletic shoes, but they're close!
Her options for her 13th garment are endless – she could toss in a hot pink sweater! Or a pale pink blouse… but she sticks to the plan, and chooses a work-horse ponte knit dress (and tosses in leather bracelets, just for the heck of it!).
Her travel capsule wardrobe looks comfortingly uncomplicated, but versatile: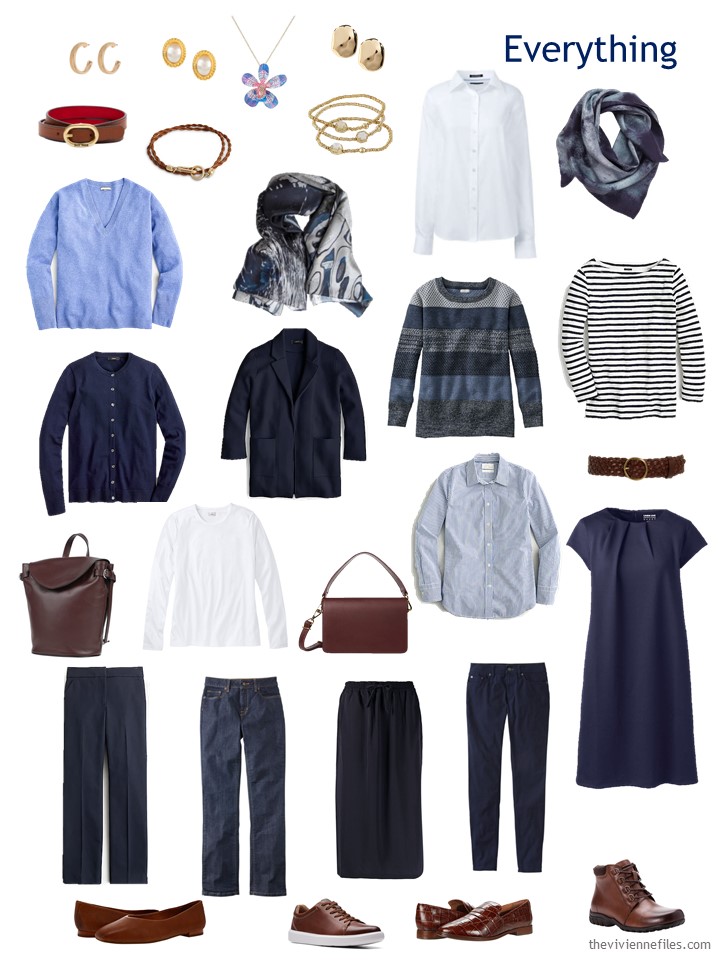 From this wardrobe, it would be difficult to put together a bad outfit! And she has the options of dress pants, casual pants, and jeans, as well as her skirt and her dress, so whatever she chooses to do, she should be able to dress appropriately for it: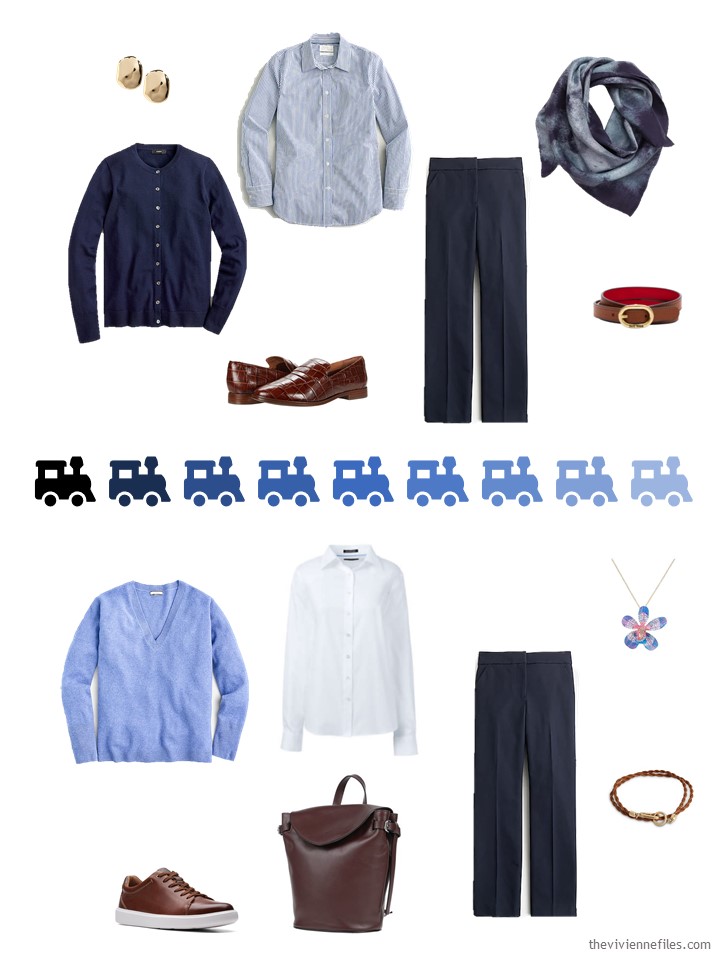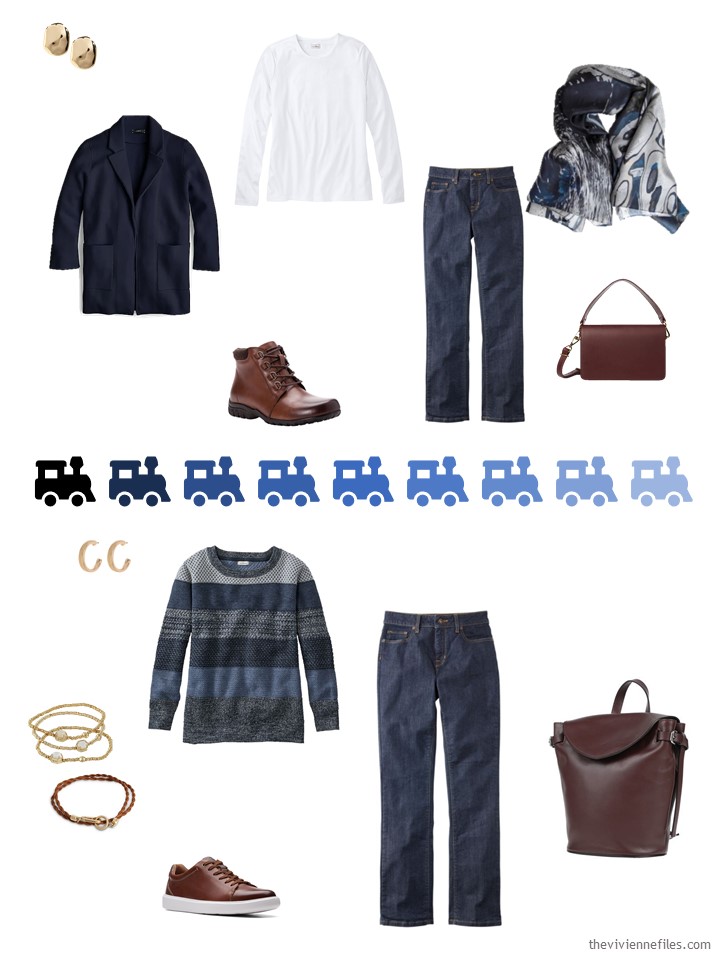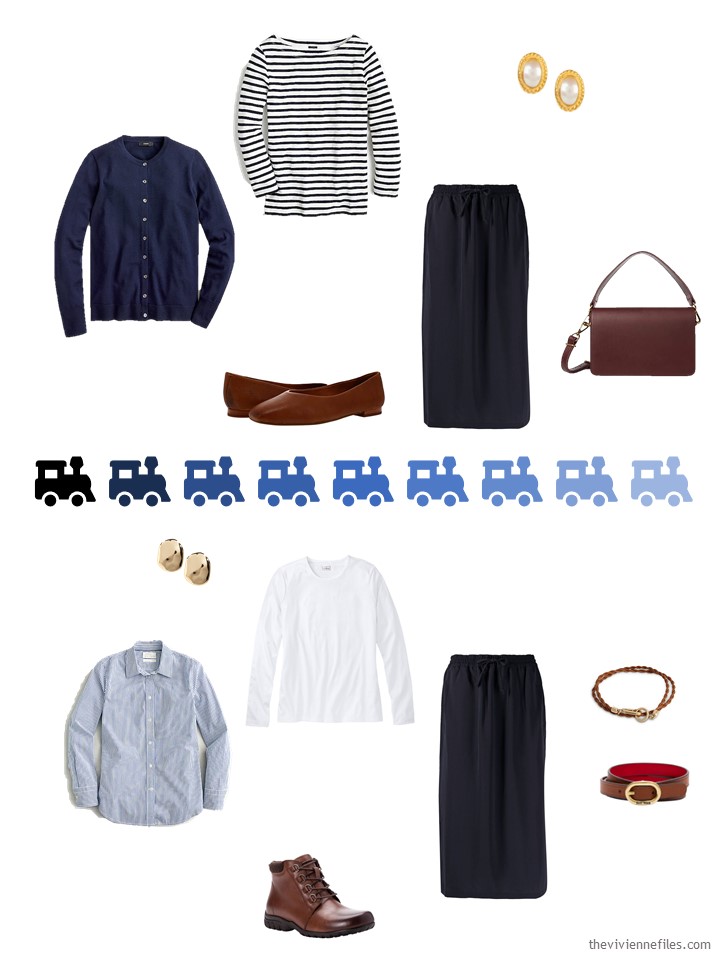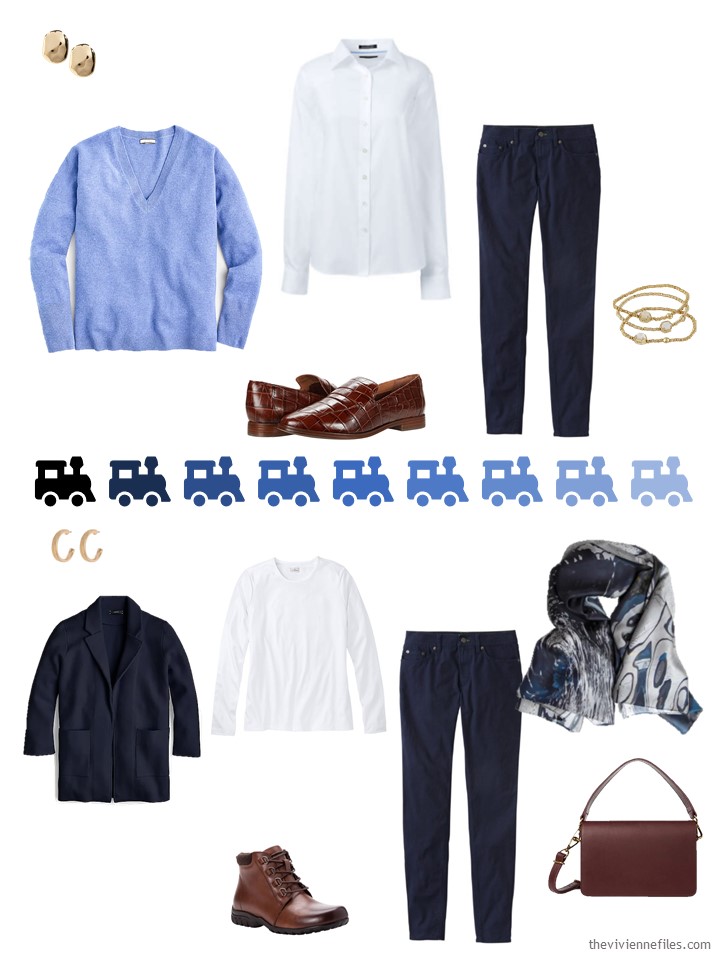 I could do this so easily, so long as I gave myself permission to dash into Uniqlo or Muji for a new tee shirt every now and then!
love,
Janice
p.s. It wasn't exactly 3 years ago, but I thought that today was the right day to revisit the navy and white capsules that were based on the painting Blue by Kinuko Imai Hoffman…