April 23, 2021
She just wants to be calm. Quiet. To walk the streets and admire the architecture and the window displays. Rain or shine…
Her colors are simple – her favorite navy, with the pastels that reflect her desire for peace and harmony:
It will rain. The sun will shine. The temperature could be all over the map. She doesn't care! She can always sit in a cafe until the rain lets up…
She starts with her navy cardigan and skirt, so she knows that she has her neutrals covered! Then she adds a few tops, and her favorite yellow dress…
And why NOT 3 pairs of ballet flats? They're comfortable, they're flattering, and they make her happy – what else might anybody want?
It's not a wardrobe for everybody, but for her, it's just the ticket: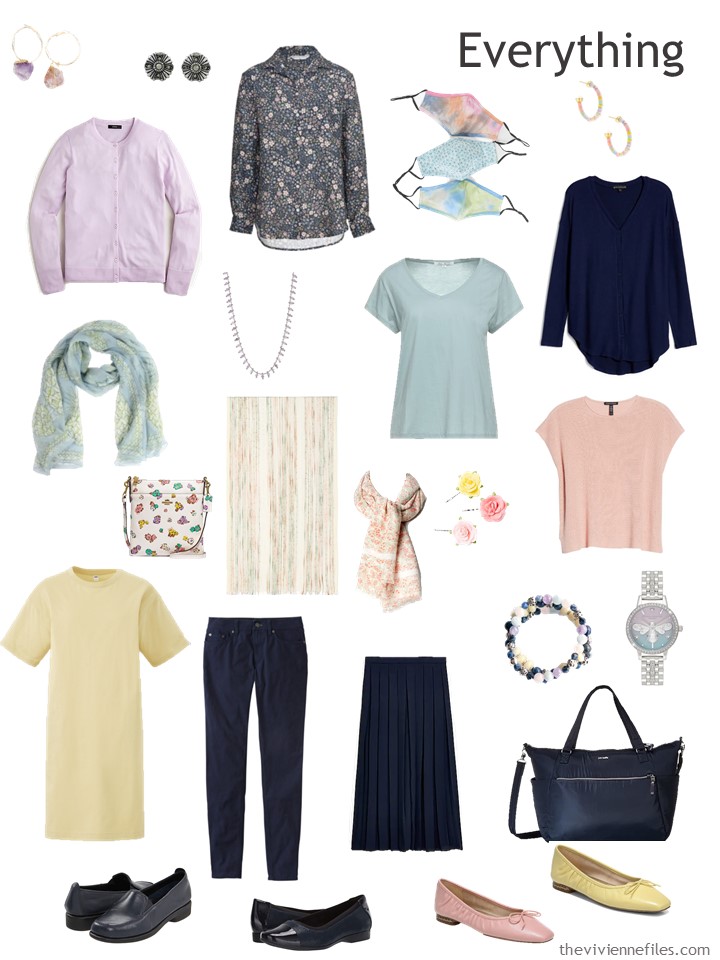 She's only going into the city for a couple of days – maybe 3, if things work out that way. But she knows that she has plenty of options for getting dressed, rain or shine: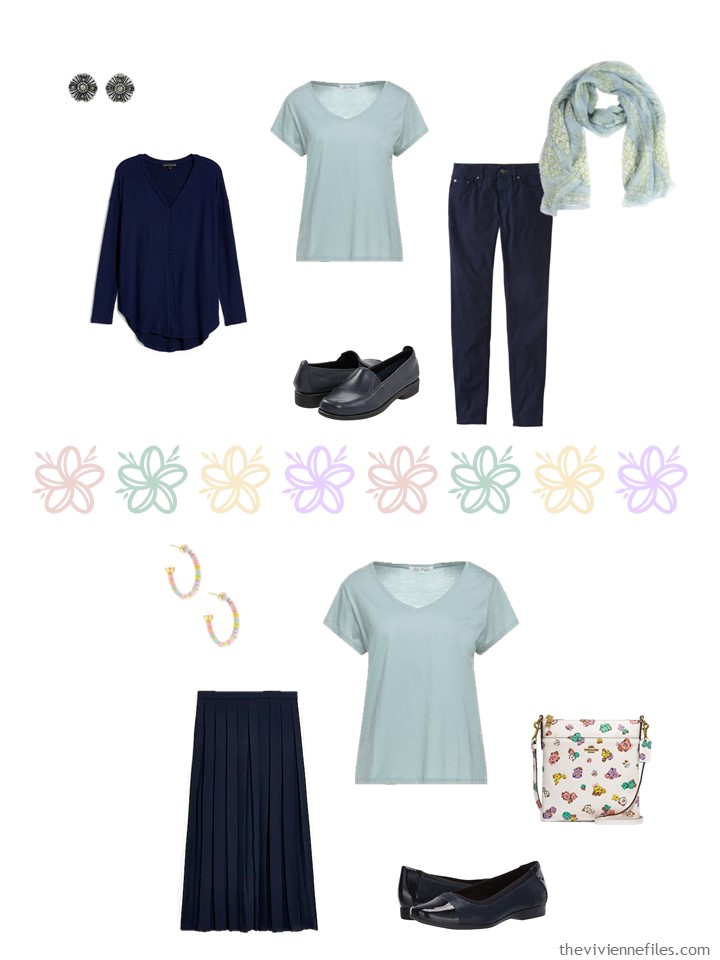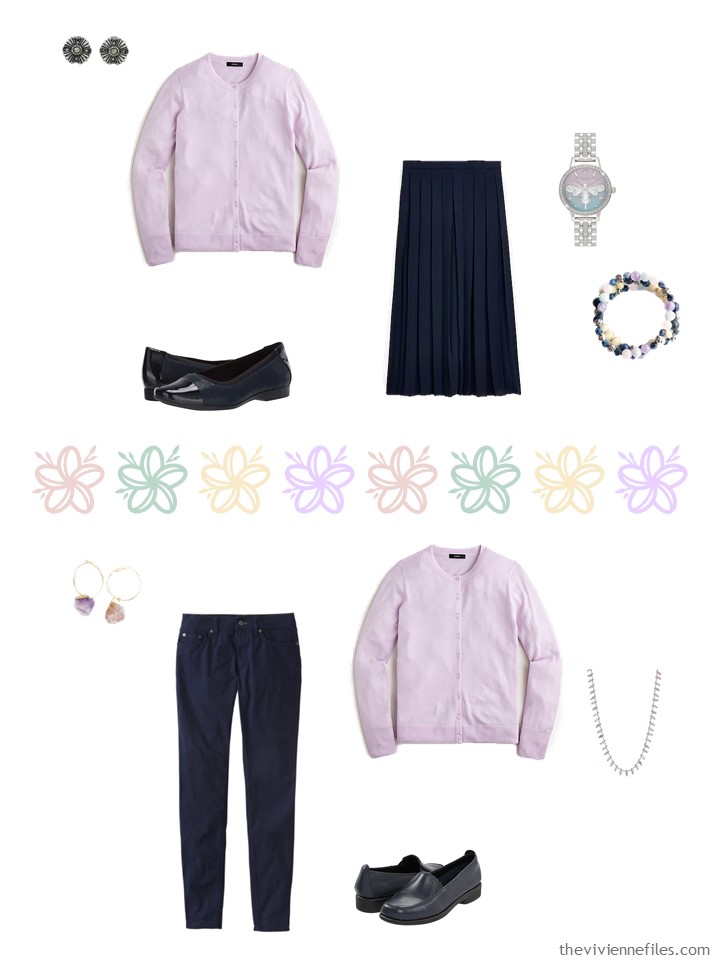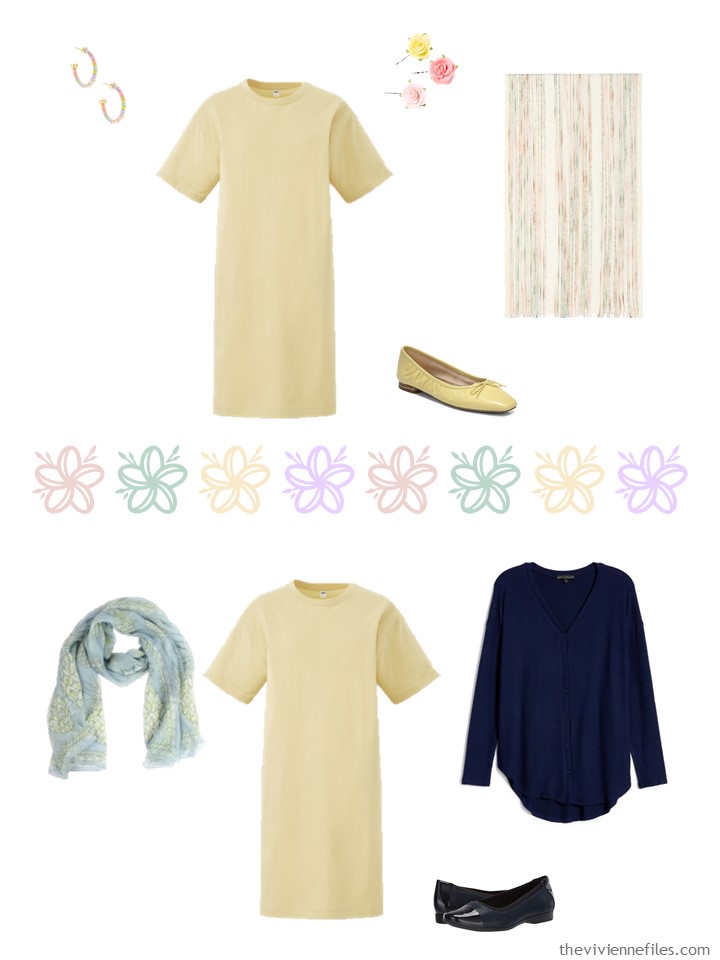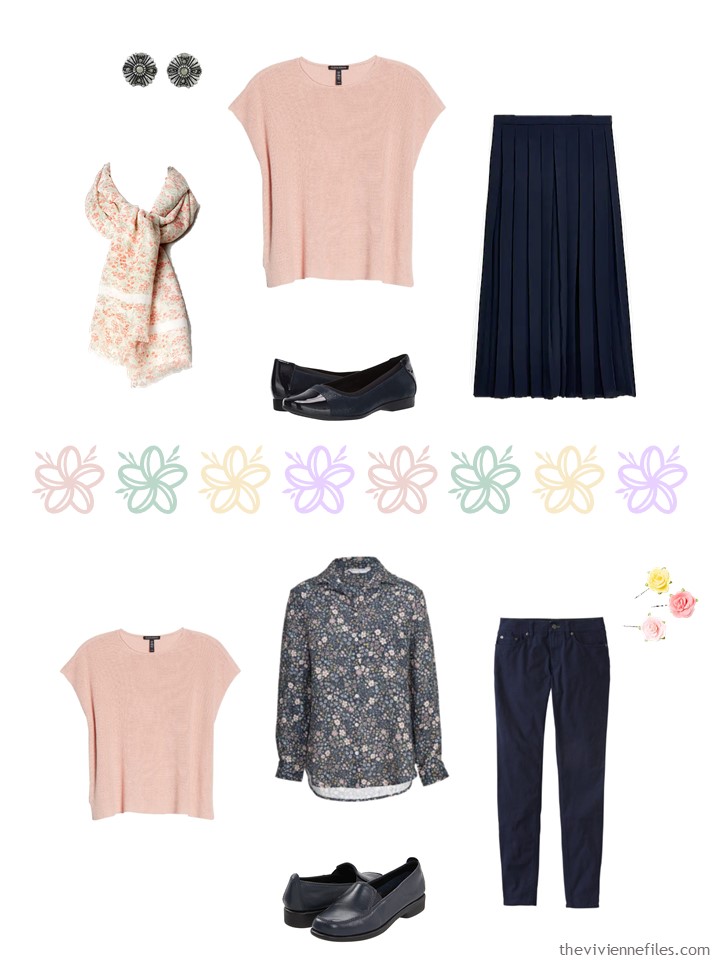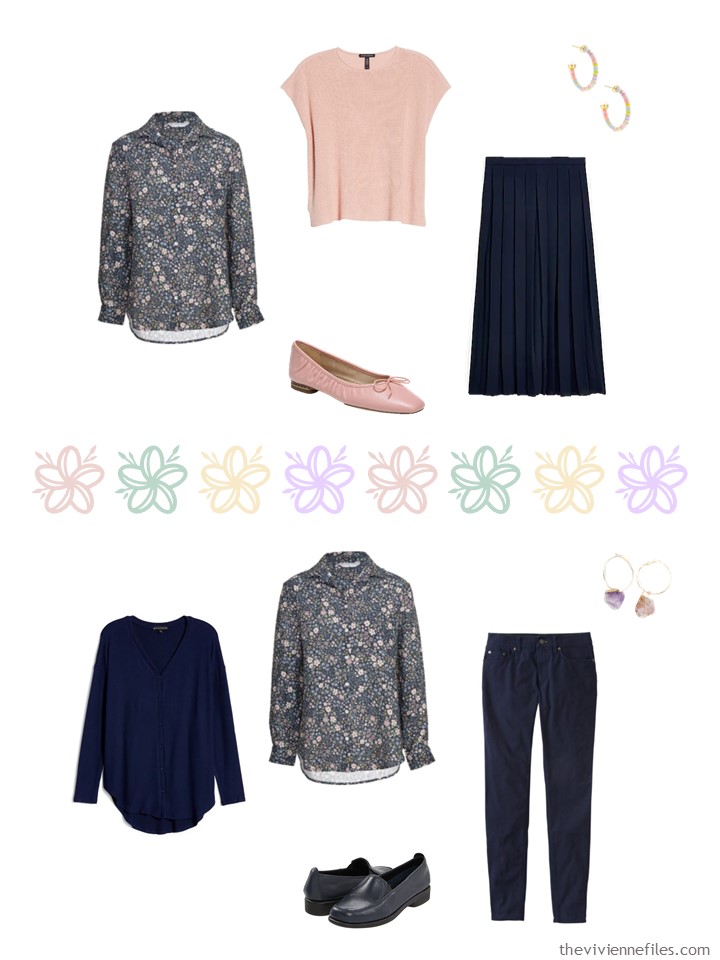 I particularly love a sleeveless sweater that can double as a sweater vest!
If I could vacation right now, I'd be window-shopping in Paris. (yes, I know they're locked down… my dream isn't possible anyway!)
What's your dream trip?
love,
Janice
p.s. Five years ago, many of you mentioned that I might be able to combine 2 capsule wardrobes from earlier posts… Of COURSE you were right!