April 23, 2016
Many of your mentioned that you felt that the capsule wardrobe based on the Sophie Taeuber-Arp painting (see it here) would work beautifully combined with the wardrobe inspired by the composite photograph of a lunar eclipse (see that one here). You're a bright crowd (but I knew that!); this is lovely!
First, the business capsule wardrobe with the soft mustard accent:
And then the more relaxed black and grey capsule wardrobe, spared with shades of terra cotta:
All of the clothes, in 1 place! There's really only 1 small tweak I would make to this – I would make sure that there weren't any "droopy" sleeves or armholes on the tops. Here, I would probably get a grey top that fit a bit closer around the shoulders, and I might take a look at that deep pumpkin blouse too. Otherwise, I think we've got LOTS of nice complimentary pieces: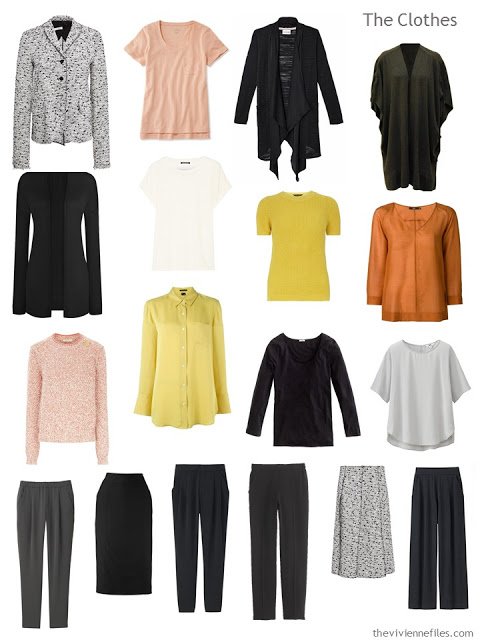 For accessories, I would probably have gone with either silver or gold, just in order to make everything work together with more options. There's nothing inherently wrong with owning and wearing both silver and gold, but in an abbreviated capsule wardrobe, focus might enable us to wear any pair of earrings with any bracelet or necklace. A small issue, in the grand scheme of things…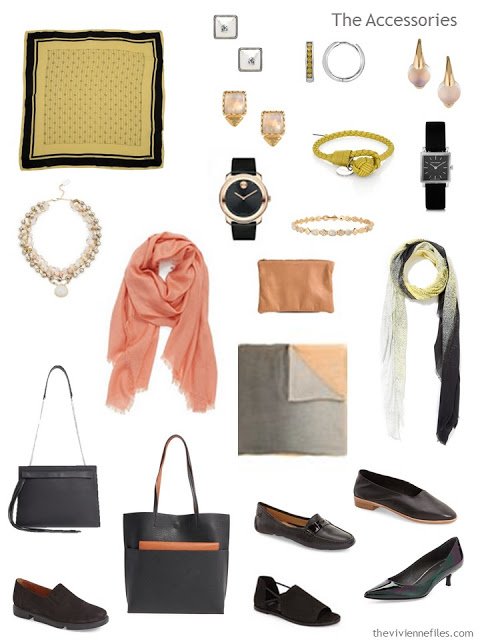 Here are a dozen new outfits, based on mixing the 2 wardrobes. I think this was a great idea…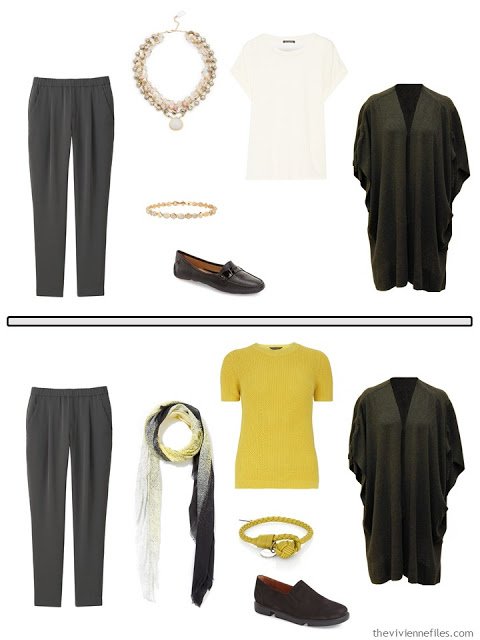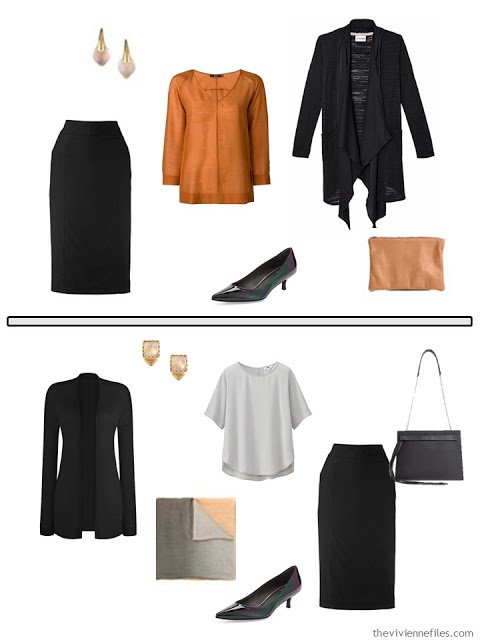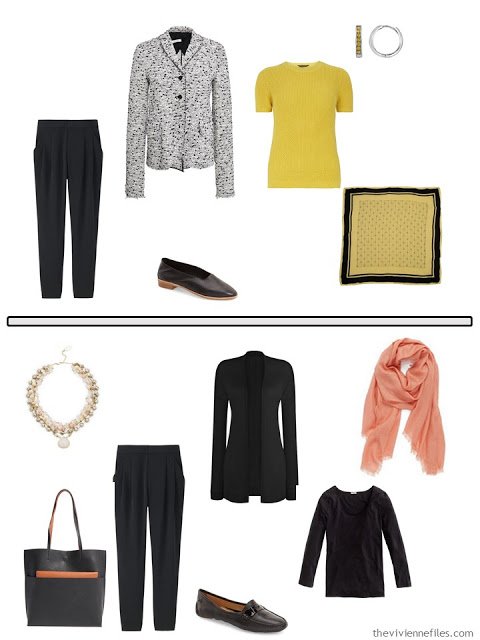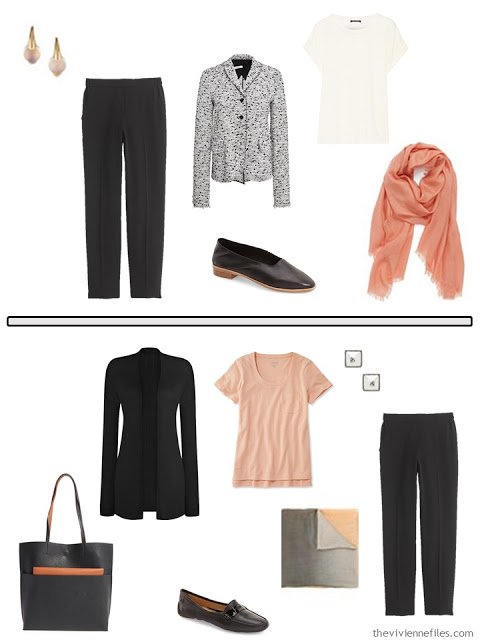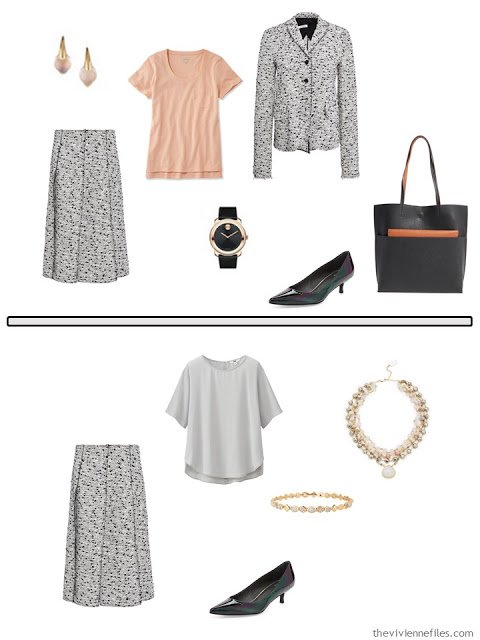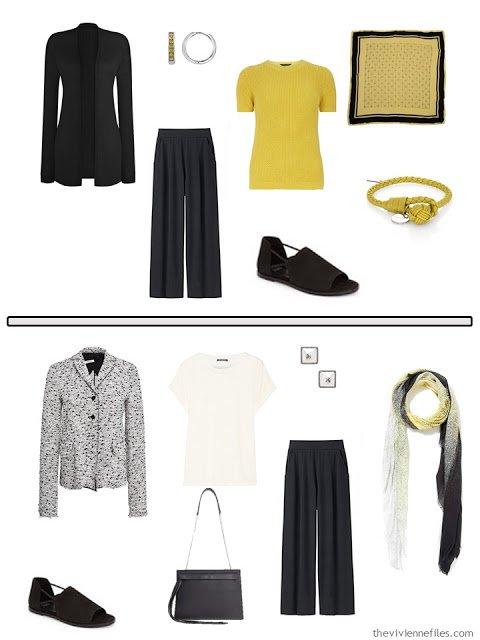 Looking at these wardrobes, you can really see how the accent colors make an enormous difference in the look of an outfit, and how powerful a solid core of neutral garments can be.
love,
Janice