March 5, 2021
Let's take another look at this painting, with a heroine who is looking for a balance of light and dark, soft and bright…
Here color palette is more like this: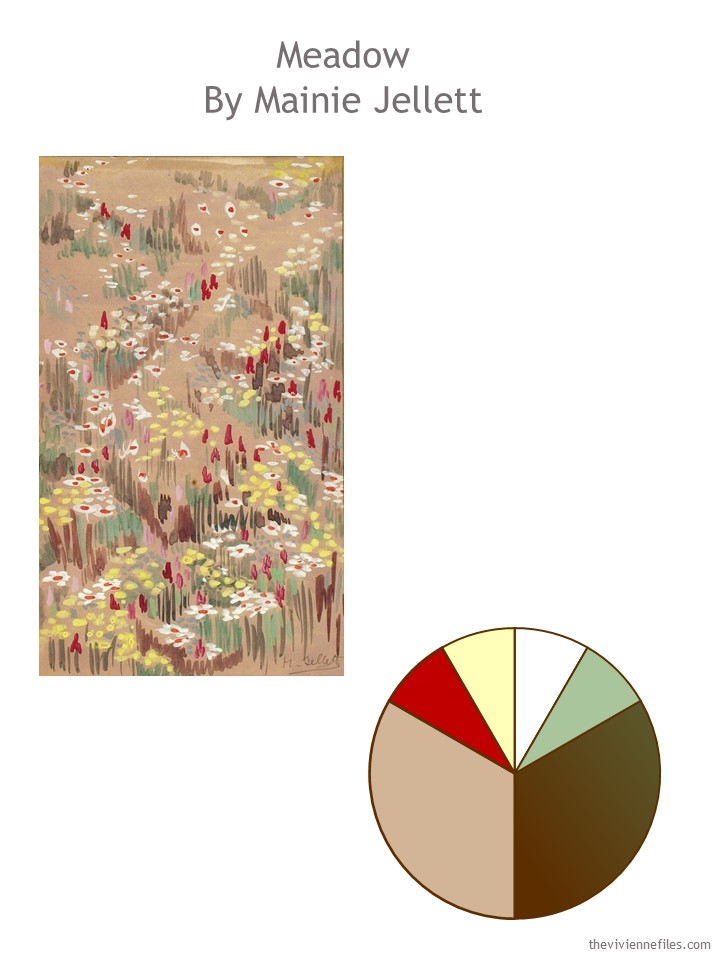 you'll notice that this heroine has chosen quite a few of the same garments as our heroine from a couple of weeks ago; I'm interested to see if this will work!
The pants that she's chosen as the base of her March (ish) wardrobe are a mix of darker and lighter:
From here, our heroine is going to choose 5 small, 4-piece clusters, and these 20 garments (plus 1 Wild Card choice) will make up her Garde-Robe du Mois for the next 30 days, more or less!
This will look familiar; with a great scarf or jewelry (or on some days, just plain and simple!) these 4 pieces are workhorses:
Our new heroine really wants darker green pants to wear with her green sweater and tee…
This wee cluster is good for at least 4 different outfits…
Today's heroine knows that she may want to wear her sweat clothes with a bright accent, or with a soft tee shirt that doesn't show unless she peels off her sweatshirt!
She feels that her red is well-balanced with brown pants; another day, she might wear her floral shirt with her red sweater and a lighter pant. She has options!
With 3 red garments, an 2 darker pairs of pants, this wardrobe looks very different from that of her friend who included blue jeans when she planned her Garde-Robe du Mois: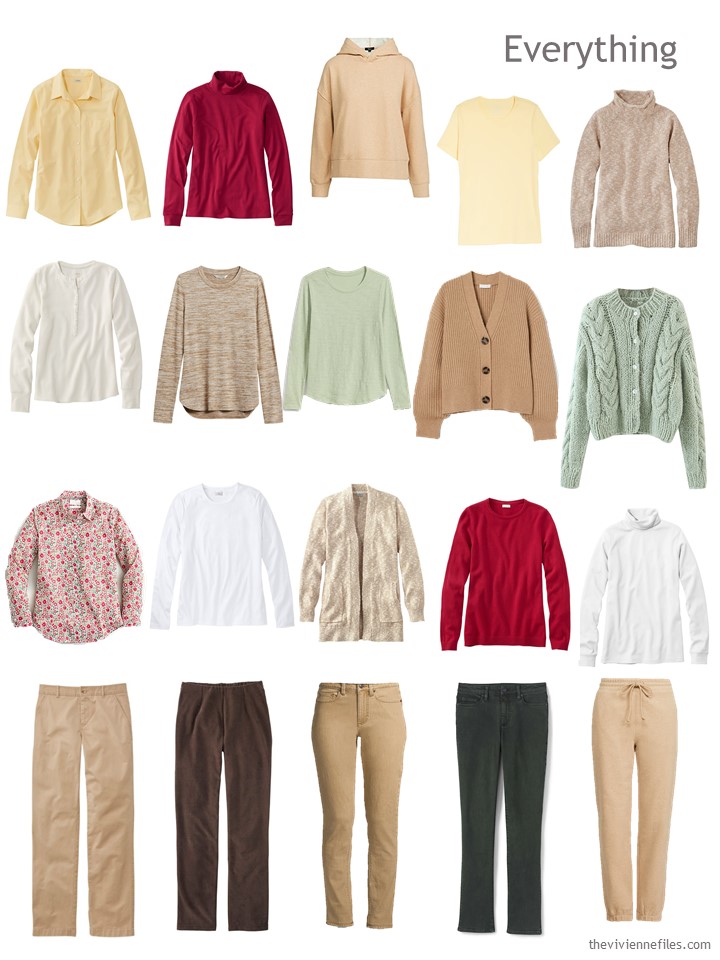 As her friend did, she's going to see what kinds of outfit possibilities she has: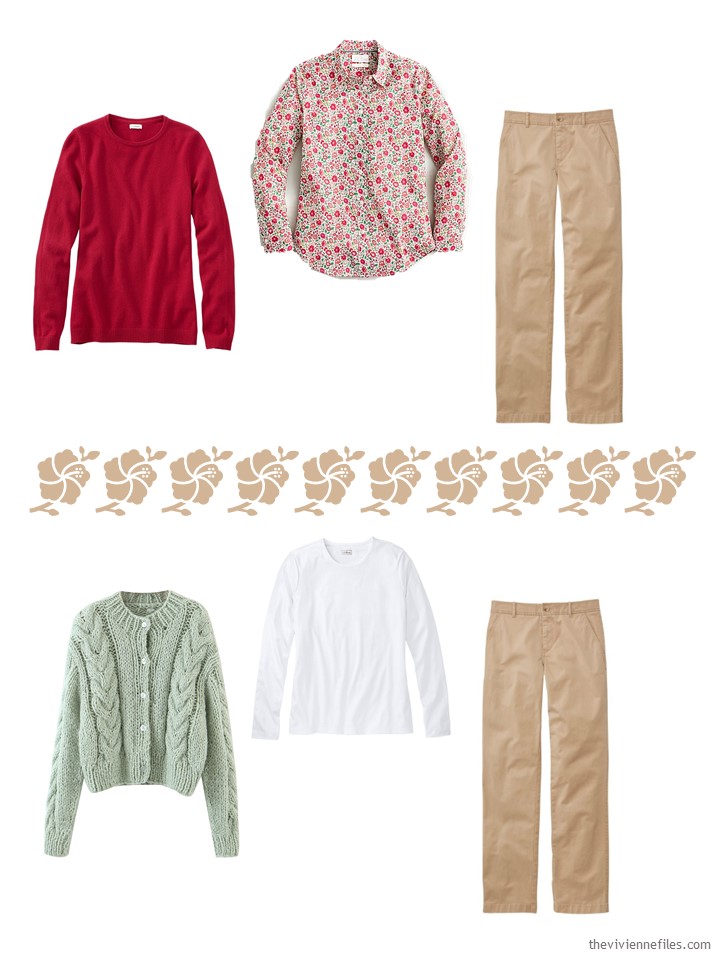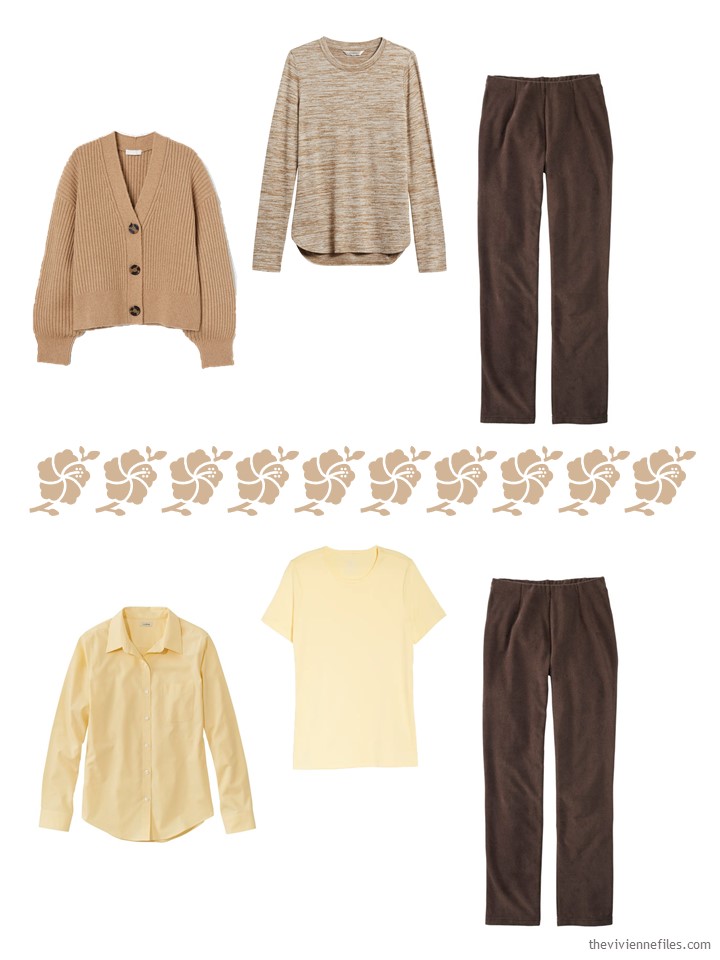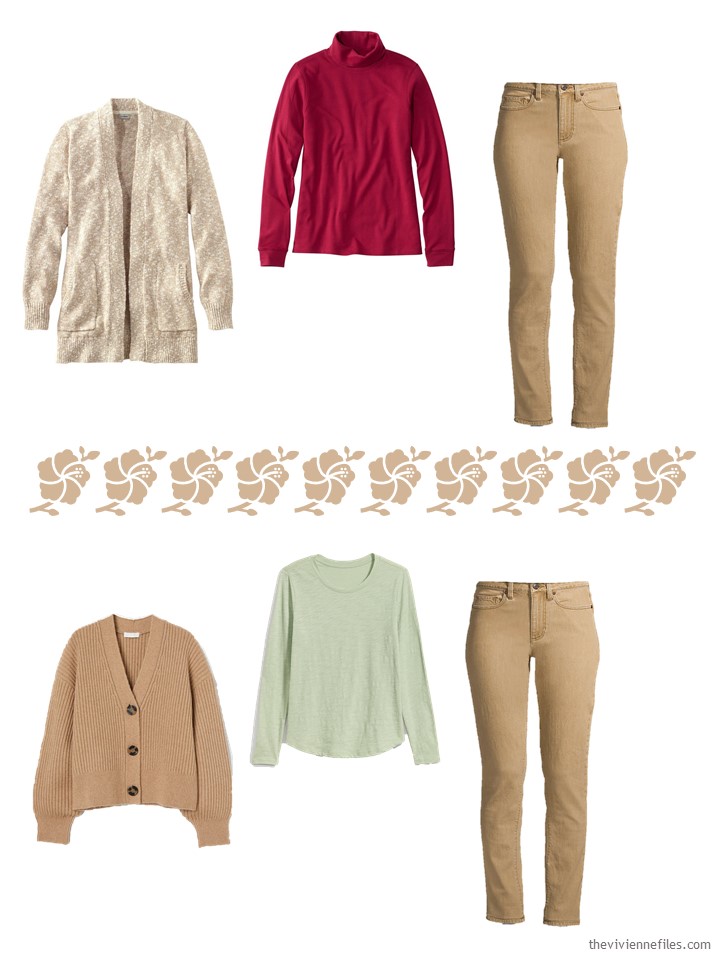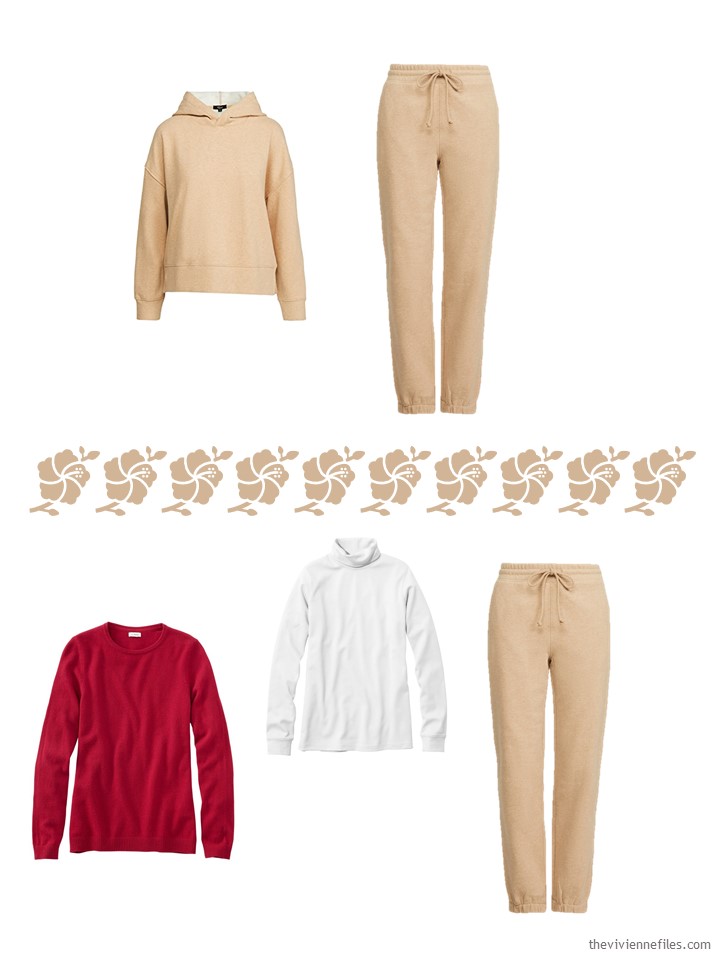 I confess that I'm really eager to hear what everyone has to say about this amended version of the original wardrobe!
love,
Janice
p.s. Six years ago, we started with a Tom Thomson painting, and some brown, red and deep violet…