March 5, 2015
These colors made me want to create outfits for a woman who was strong, confident, and who could stand up to the vividness with appropriate exuberance. This is a woman who considers red boots to be a neutral… oh yes, she likes boots!
The neutral beige can come in handy on a day when one wants to be a bit less confrontational, or at least settle into the background more than usual.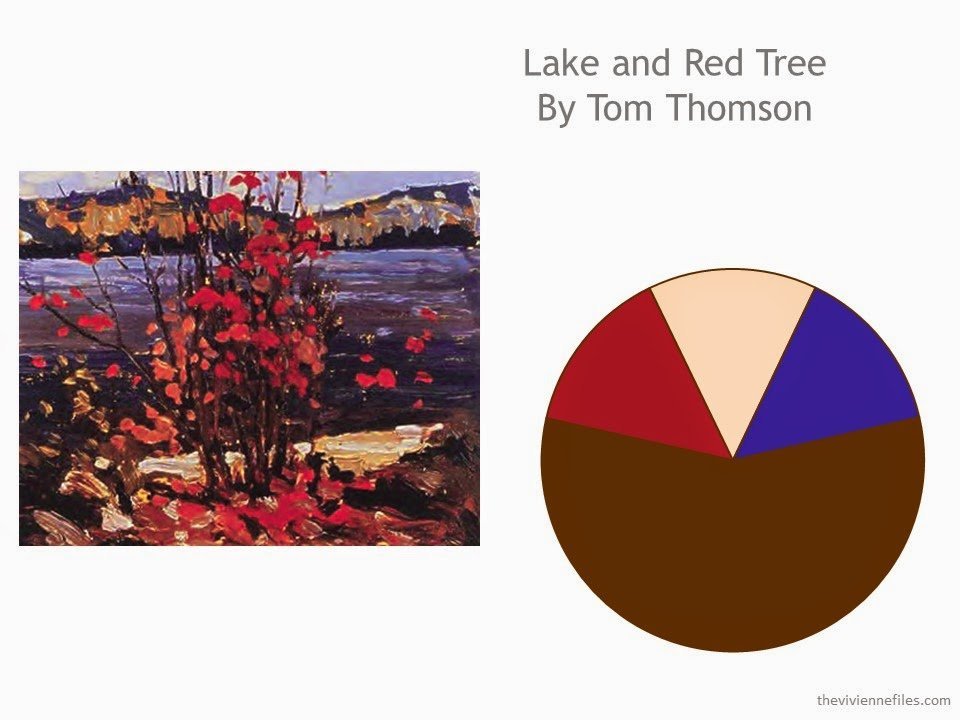 If you're struggling to find a scarf that combines particular colors, check out Valezhki on Etsy. While Etsy is rapidly becoming yet another dumping ground for mass-produced Asian junk (think of ebay…), there are still some talented crafts-persons to be found there.
And while packing tall boots might be really difficult for many trips, when you're only packing four pieces of clothing, you can suddenly go a bit mad with footwear!
(note the consistent leaves/butterflies motif in the accessories…)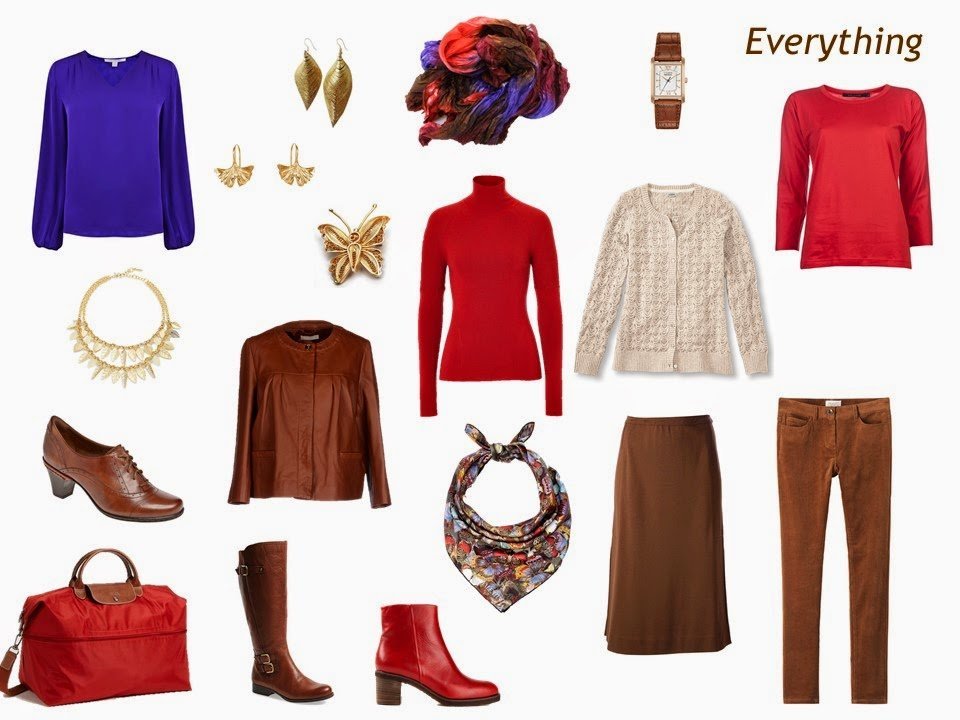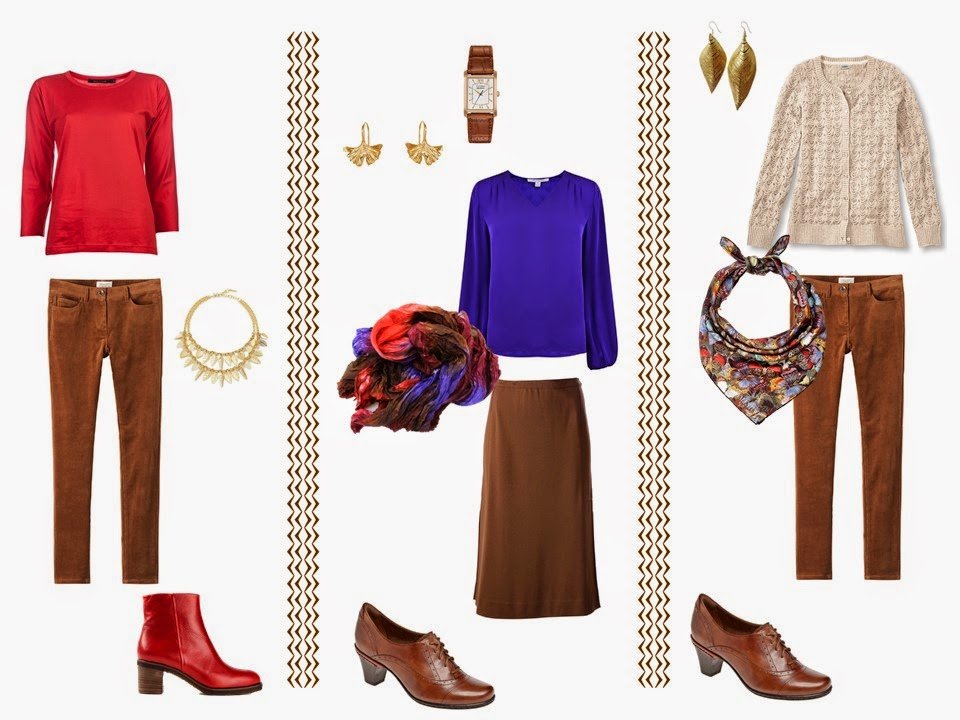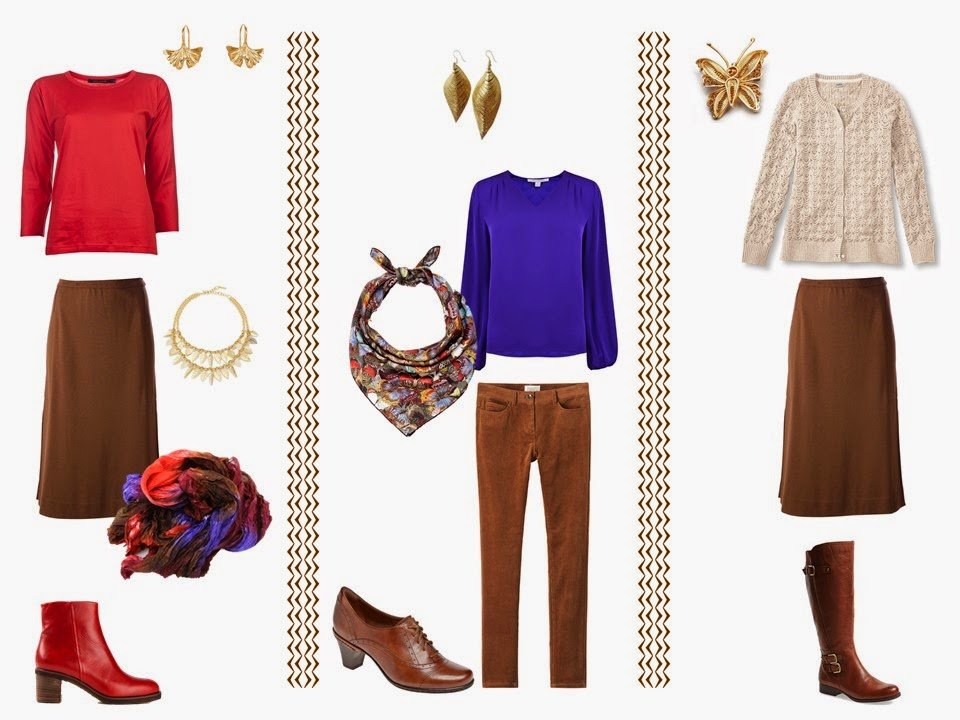 love,
Janice