March 4, 2015
More and more ideas for this particular painting continue to be suggested – today, I'm addressing the possibility of using this lovely work as the basis of a summer travel wardrobe.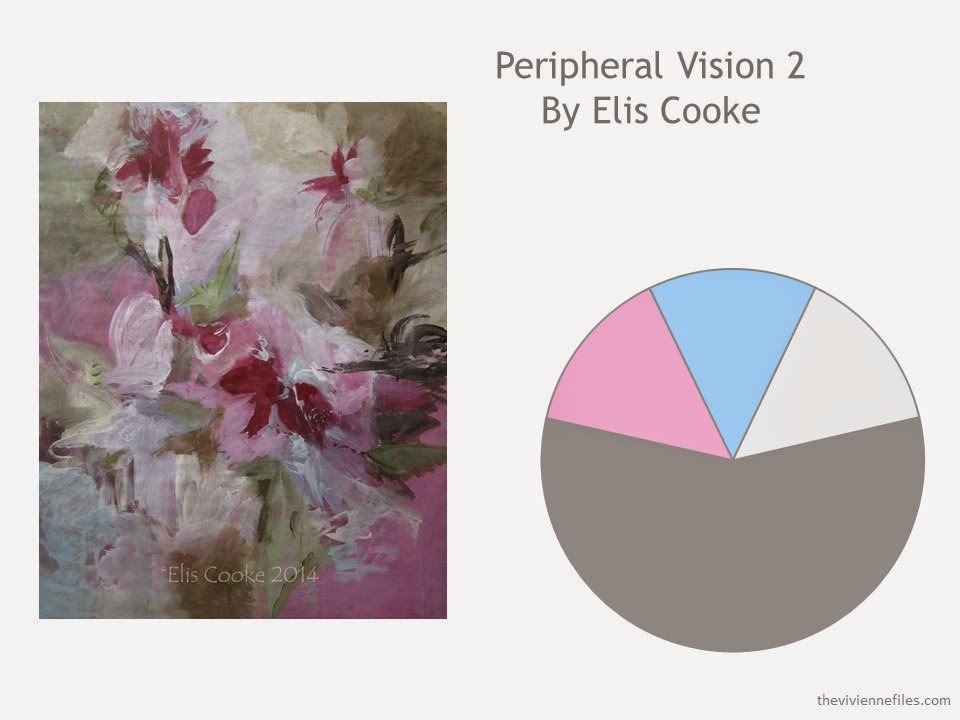 For the travel outfit, I kept the basic idea of a cardigan "suit" and a contrasting tee shirt, but I lightened up the cardigan considerably, as well as finding a lighter short-sleeved tee.
For the rest of the six pack, I stuck with the general theory of a "core of four" in grey, but I chose a seersucker skirt, rather than solid grey. Why aren't there more things available in seersucker???
All of the jewelry in this little vignette has an starry aspect – the necklace (this one is Libra) is available for each astrological sign. The pattern is the actual constellation of stars for this sign – pretty clever!
This is everything you'll have with you on your trip – not a lot, but a lot of possibilities.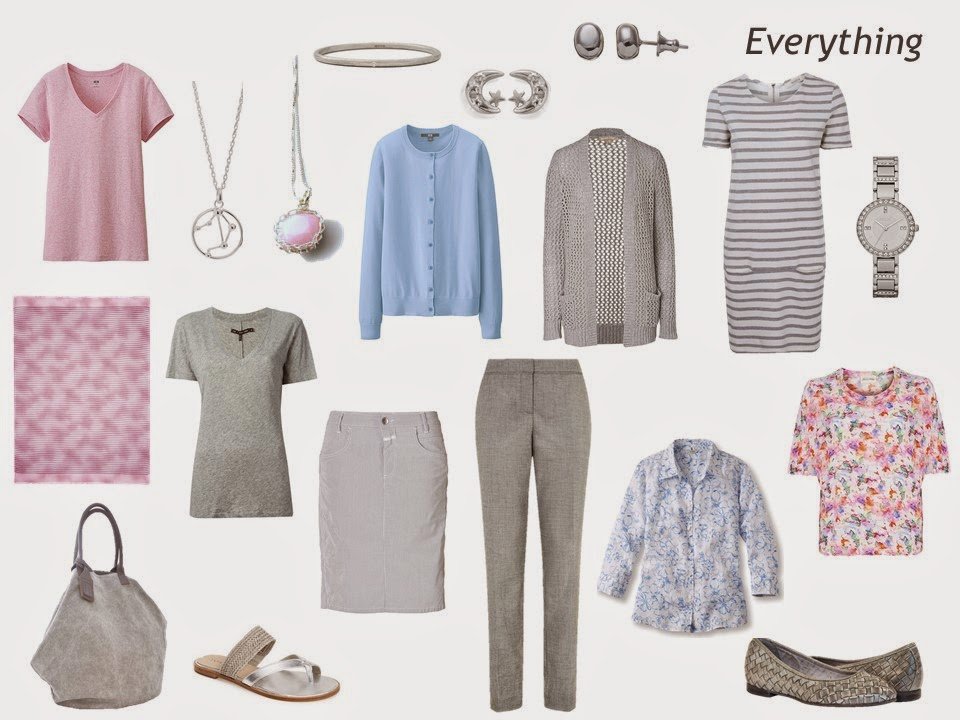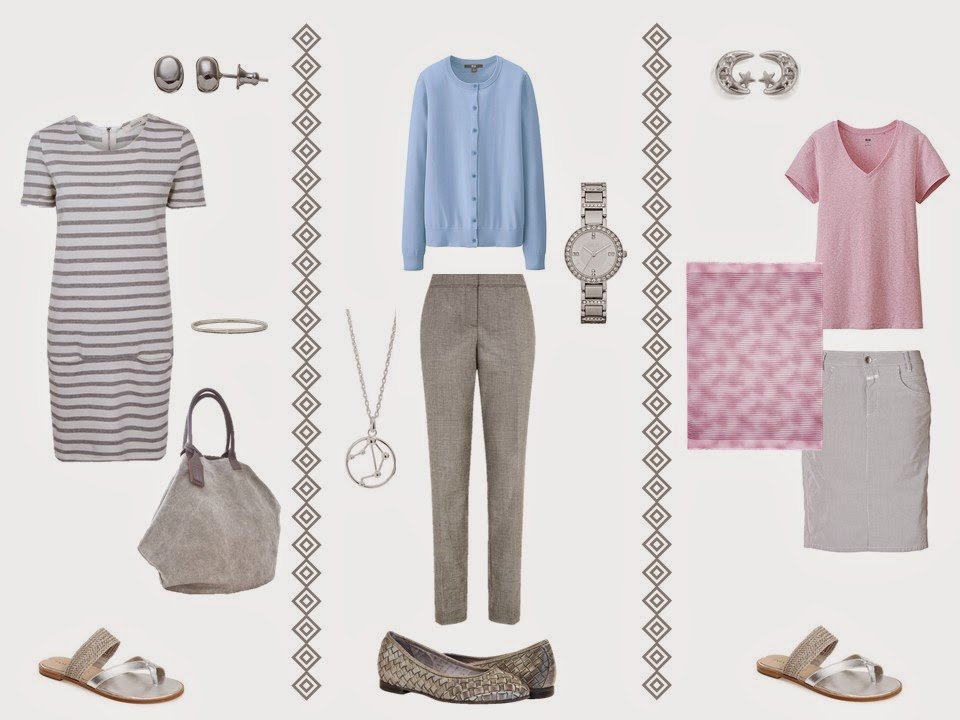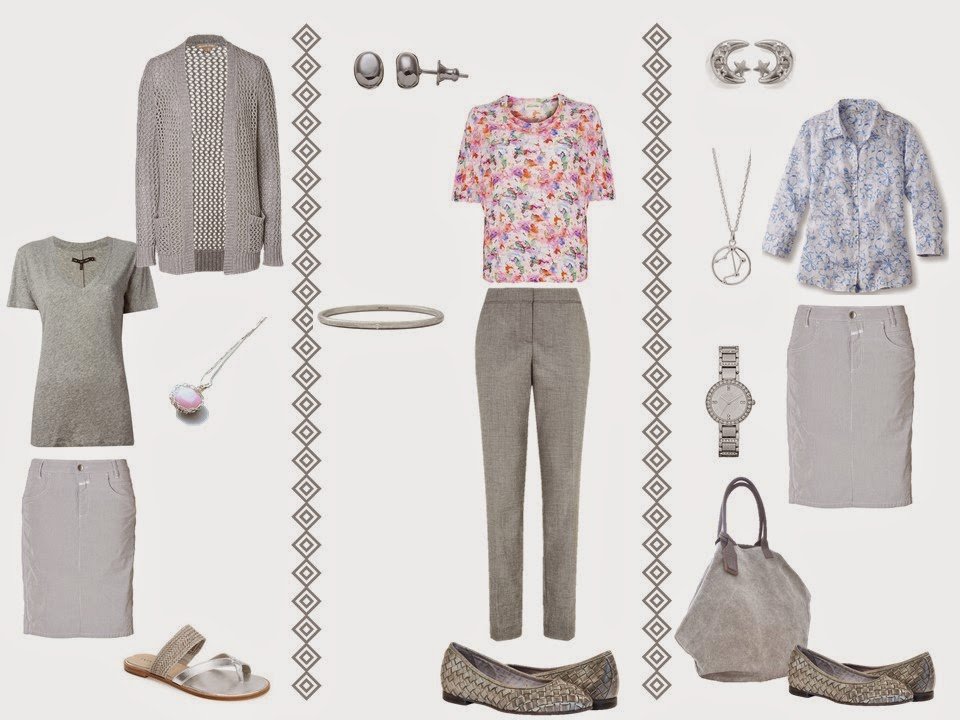 love,
Janice