August 20, 2020
We're ALL Going to be Home…
For most of the winter. The kids are being amazingly disciplined about schooling remotely; they're old enough that they understand that education matters…
Her sweetheart has taken over the desk in the dining area, and so she's working in the basement. The kids are all in their own rooms, except when they need legitimate help with something…
She thought she was getting prepared; she started sorting out warm clothes. They've all agreed (all FIVE of them!) that they're going to try to keep the house as cool as they can tolerate, in order to save energy and money. With 5 computers running, at least there will be some warmth…
Still, this is what fall means to her. Back to school is crunchy leaves, smells of smoke, and bright colors: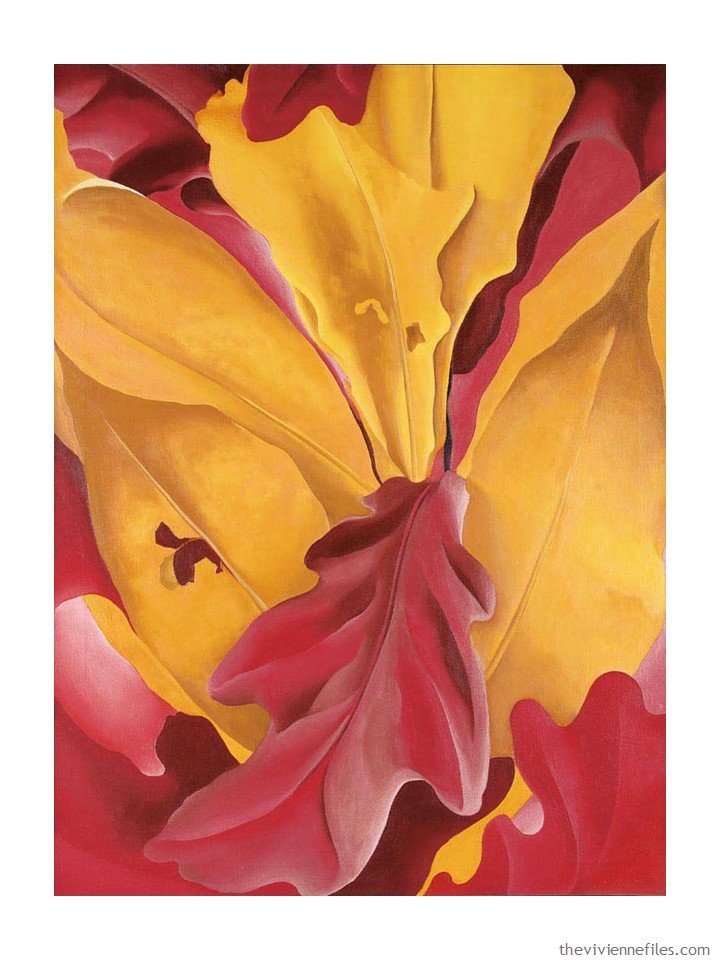 So maybe she'll use these colors for accents? At least through November; maybe she'll make some changes as the winter holidays approach: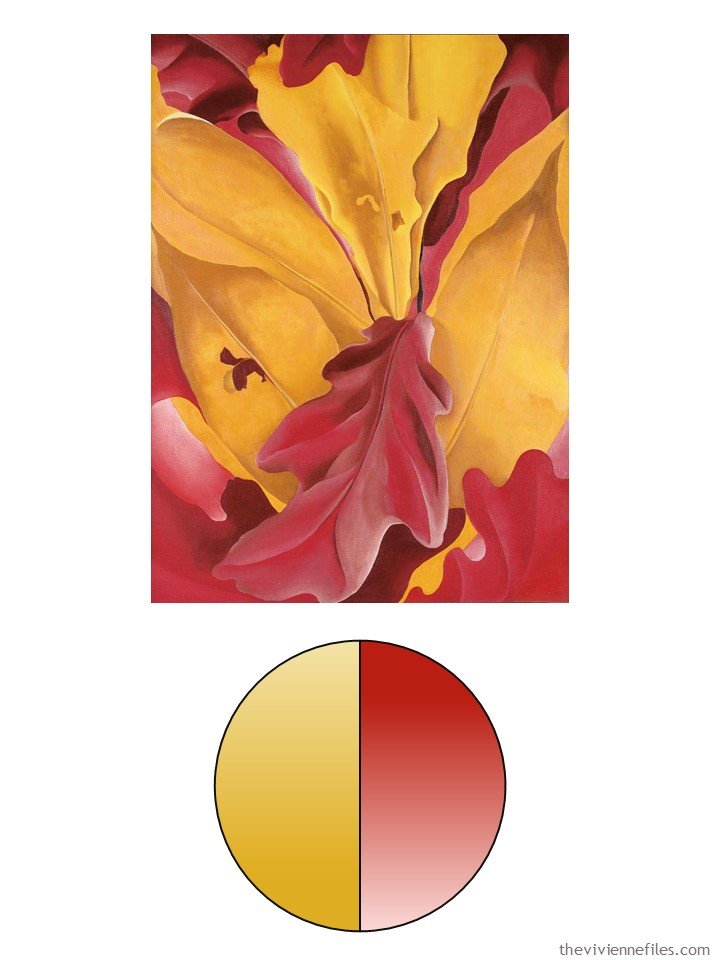 She really DESPERATELY needs some accents. This is a great, versatile, practical autumn and winter casual wardrobe core, but it is… very grey.
She determines that she absolutely wants more tops – she will have to do a lot of laundry (well, the kids are old enough to help quite a bit with that…), but she doesn't want to have less than a week's worth of tops!
So 2 clusters. Probably another pair of pants. Possibly even the world's most casual dress, since it's warm and versatile…
She's already feeling sunnier!
And MUCH warmer…
Now, when she looks into her "getting dressed for work" closet, she sees brightness, and cheer: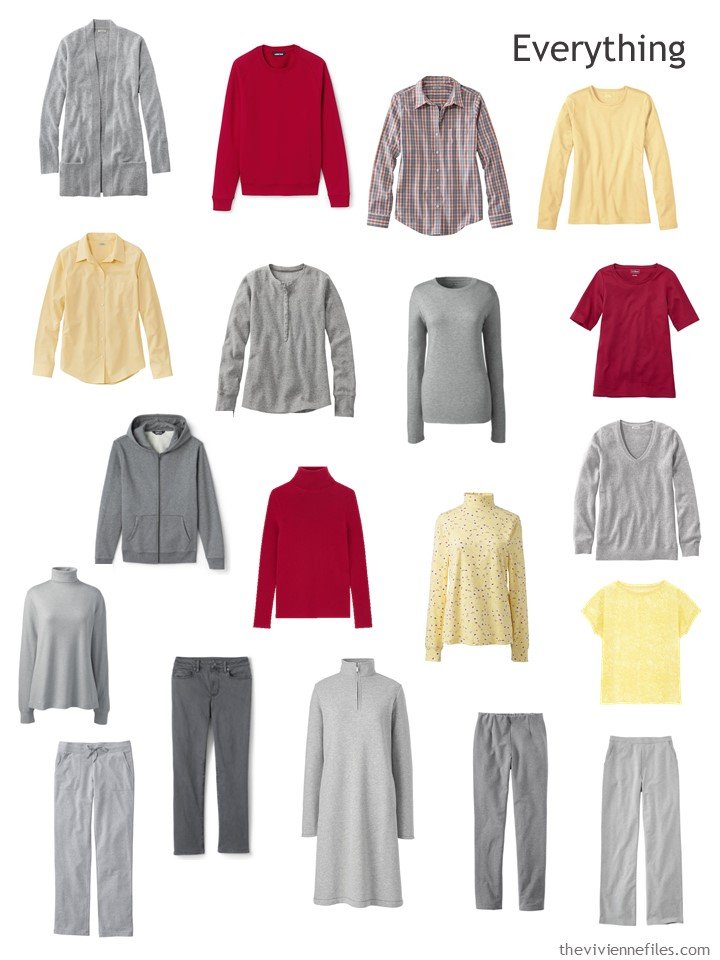 But is this going to be versatile for her? She doesn't much care about wearing the same outfits repeatedly, but she does want to wear every garment regularly…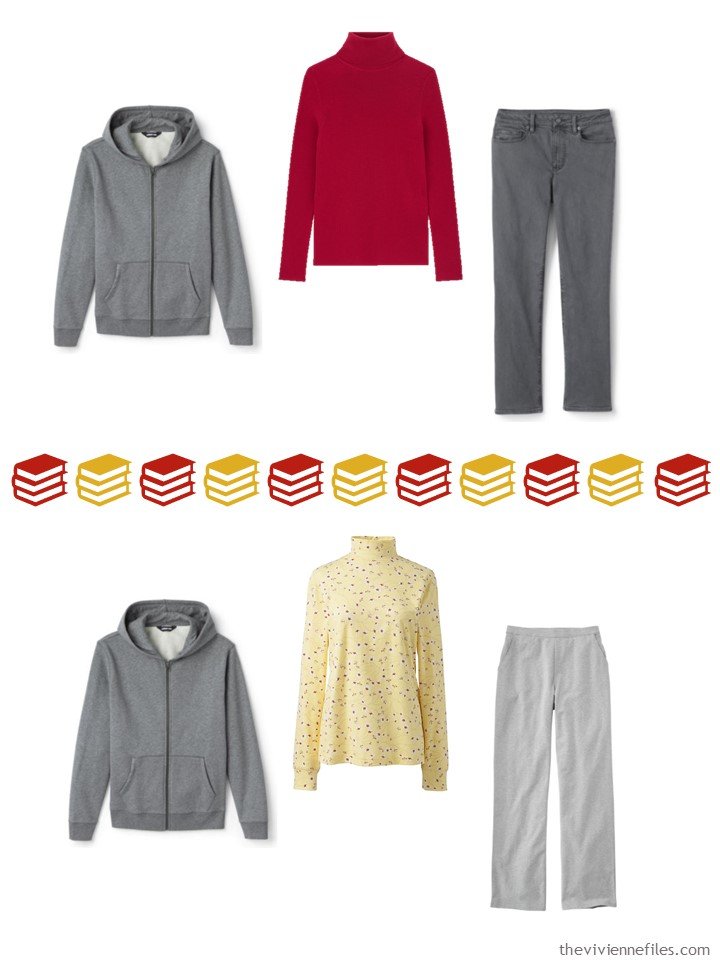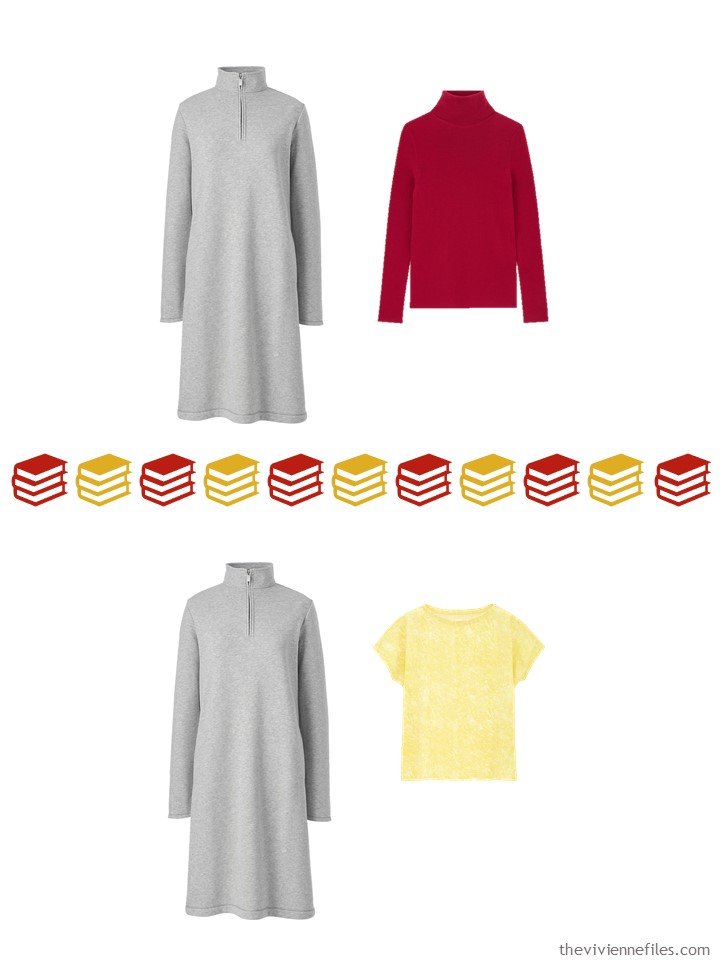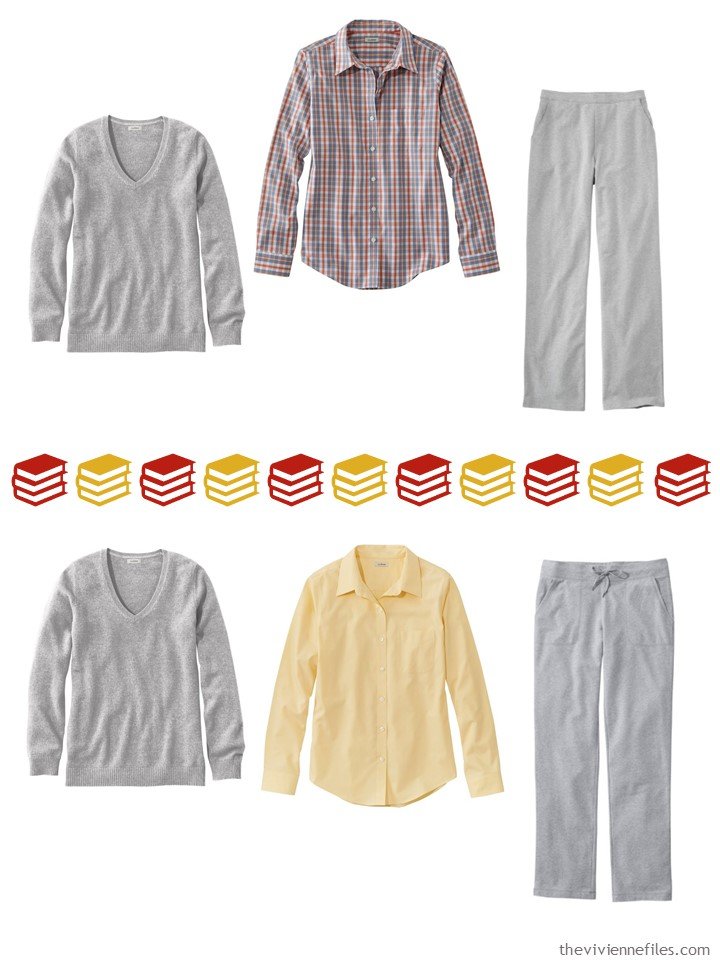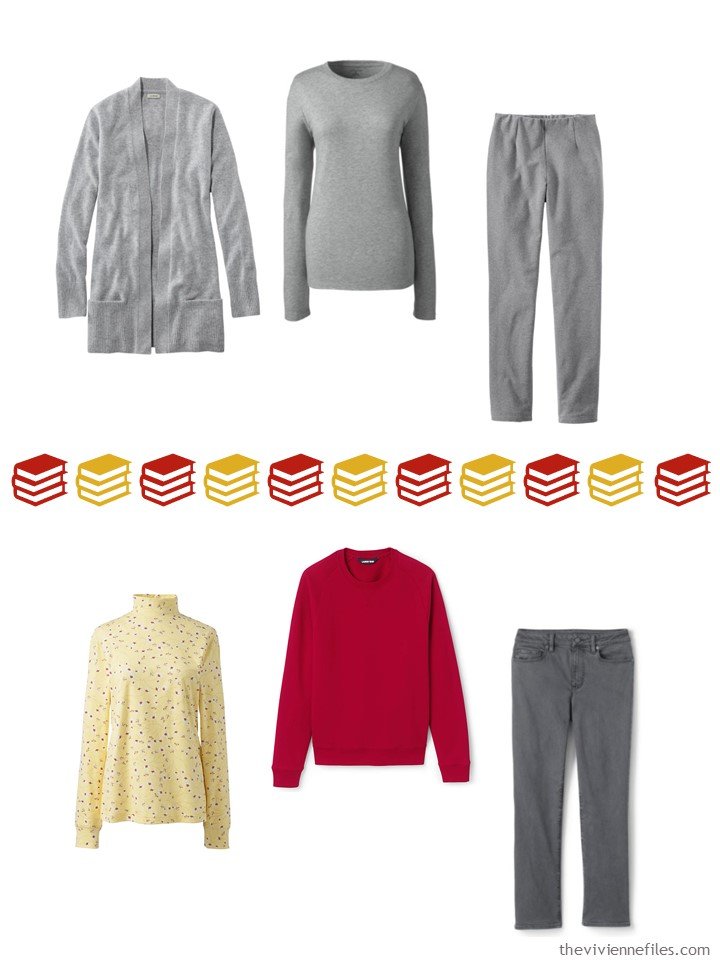 Now, to dip into her oldest child's Calculus textbook, so that she's prepared to answer THOSE questions!
love,
Janice
p.s. Not quite seven years ago, I shared some Chic Sightings in yellow and grey – it seems right to look back at them, doesn't it?