August 21, 2020
Ultimate Job Security…
She's a little bit steamed right now; she doesn't want to travel, but that ONE office that always has issues with their computer network… is having… you guessed it…. ISSUES WITH THEIR COMPUTER NETWORK.
She tried to talk them through the fix. She drew pictures. She wrote checklists. She photographed the computers in THEIR office and put little notes on the photograph to show them what to do.
Not happening.
So she's headed there… against her best judgment and preferences. And she's seeing red…
(okay, maybe it's orange!)
She loves her new bracelet – the knot charm reminds her of the linking and integration that she loves so much in computer networking. So she's using these colors to cheer her up on her trip – and maybe convey just a little bit of how… hot under the collar? she is!
Realistically, she's only going to need to be in their office for 10 minutes. It's THAT easy to fix. But while she's there, she's going to meet with someone – anyone! – to try to improve the technical prowess and confidence in that office.
If she has to travel, she's staying for a couple of days. It makes zero sense to fly there and back on the same day. Well, it makes no sense to make the trip AT ALL, but she's lost that debate!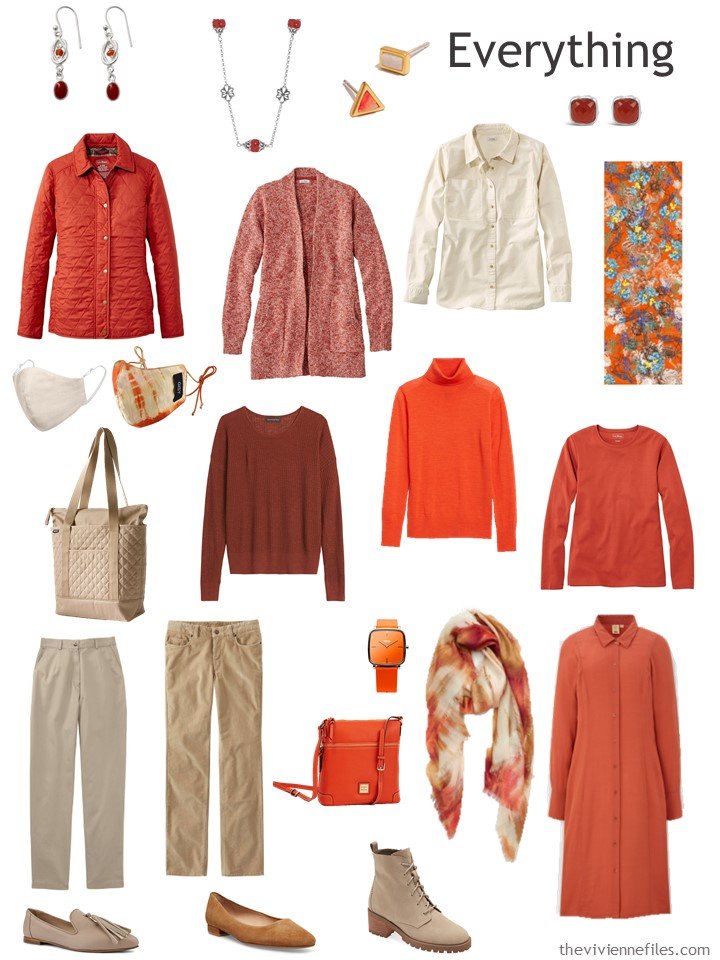 She's not terribly concerned about how she dresses in the office, except for her normal desire to be lovely and distinctive! But, because she's a professional and has self-respect, she packs wisely, and makes certain that she will be able to dress nicely while she's there. It's important that she dress warmly, because the area where the computers are kept is COLD…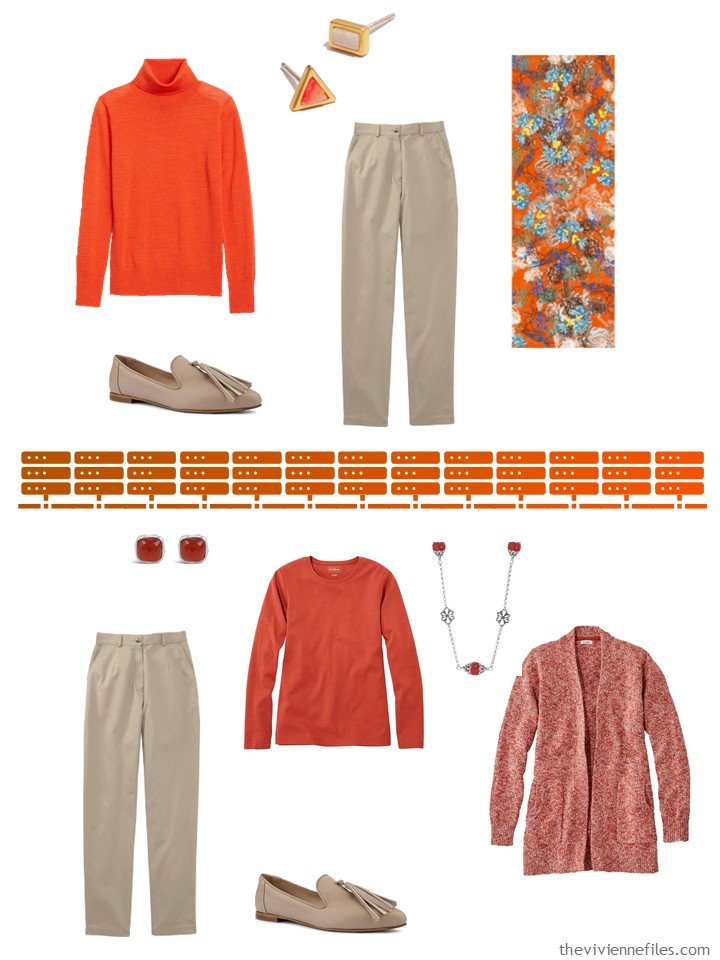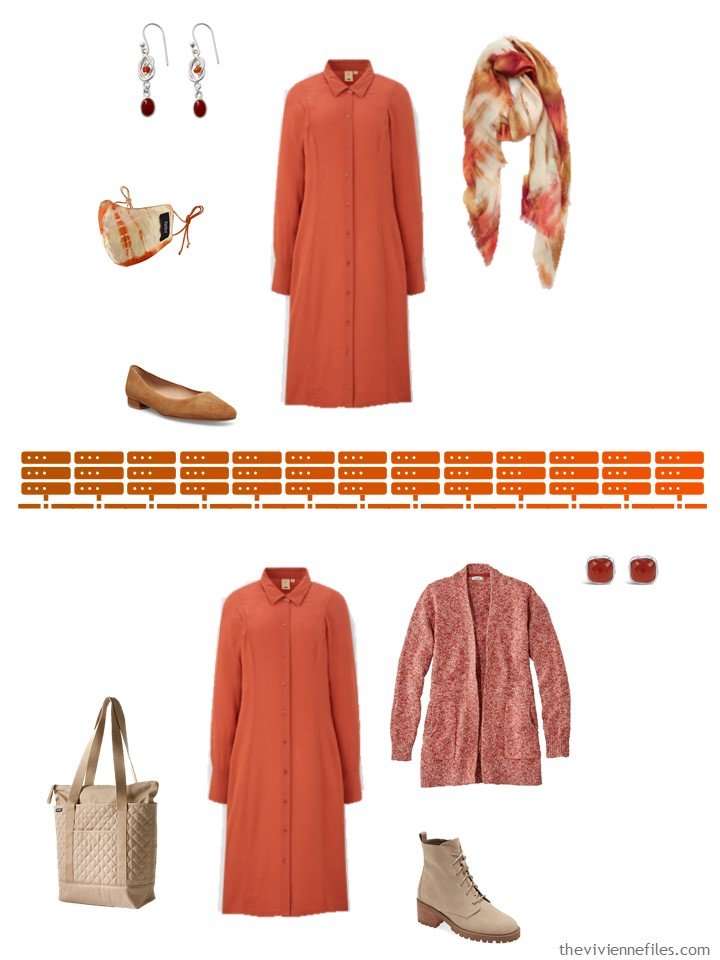 She's taking herself out to dinner the first night that she's there, and maybe the second night too! Once they see what these little visits of hers cost their office, they might learn to do their own stupid system repairs….
love,
Janice
p.s. Just 2 years ago, we shared a Project 333 Wardrobe in navy with light blue and pink accents – so pretty!