August 24, 2020
You wanted more of this scarf, and who could blame us? It's just THAT pretty…
And it appears to be back in stock at a few places that were sold out last week, when we first looked at this lovely thing…
Specifically, you wanted some brighter colors! So I kept a couple of the white garments that I used before, but I bumped up the accent colors quite a few notches:
As always, when I'm at a loss as to what the best shoe color might be, I choose a metallic accent! Of course, it would be possible to have blue shoes, and rose shoes etc. etc…. I'm not telling you that this is a bad idea!
Coral and white feels perfect for late summer, doesn't it?
And I personally love both of these shades of blue; how have I made it to 60 years old and I don't wear blue? (oh heck, I don't wear MOST colors… I could ask myself this question every day about something or another…)
These 3 Clusters make a great long-weekend travel capsule wardrobe – assuming that you're not paranoid about having lots of white clothes with you!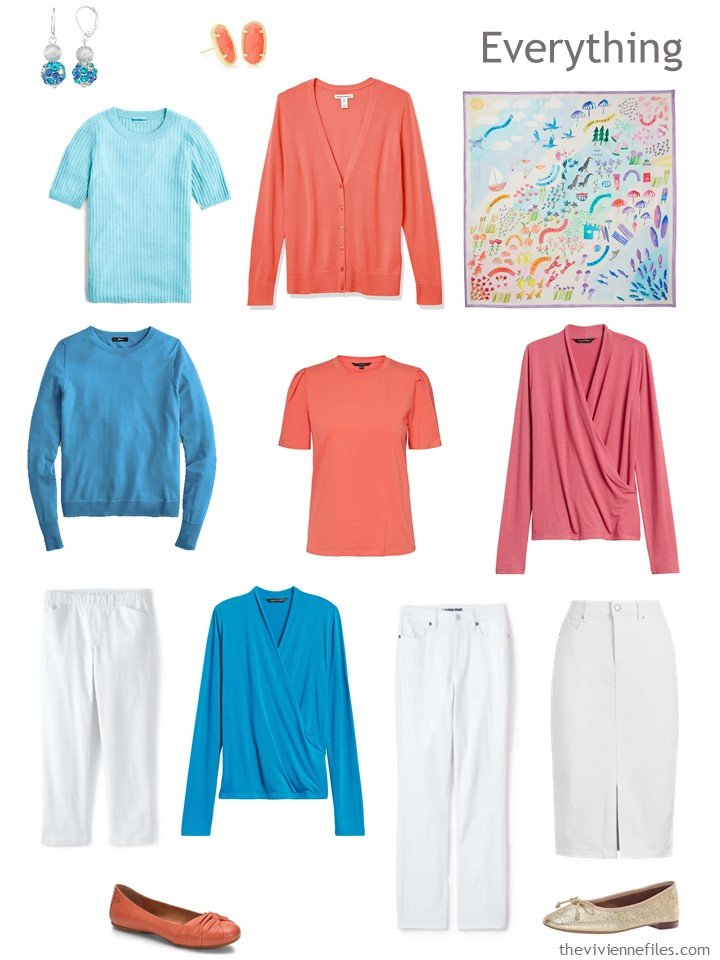 What might one want to add to this wardrobe, if in fact the trip is longer than a weekend? I've ALWAYS got ideas…
NOW, this wardrobe is bright! But is it practical?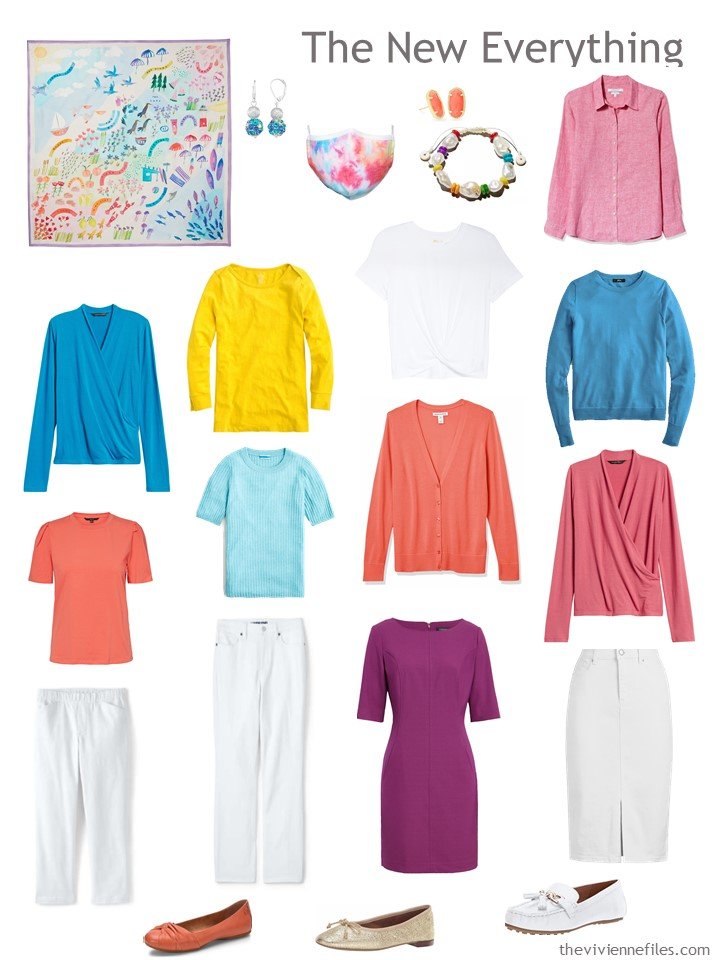 Yes, it's a lot of white, but it's also a lot of options: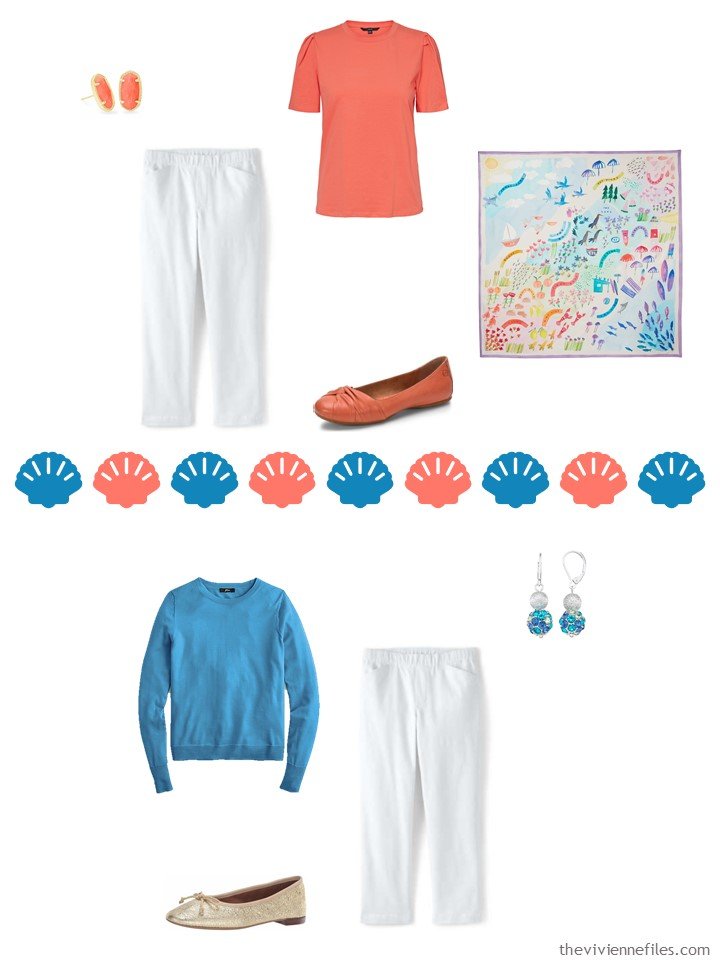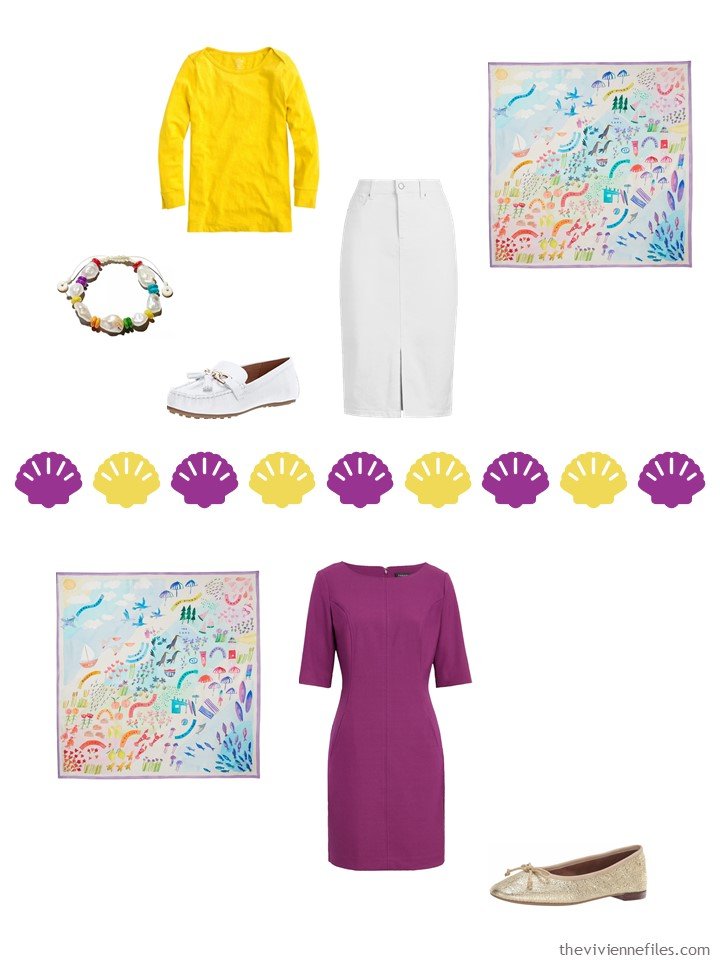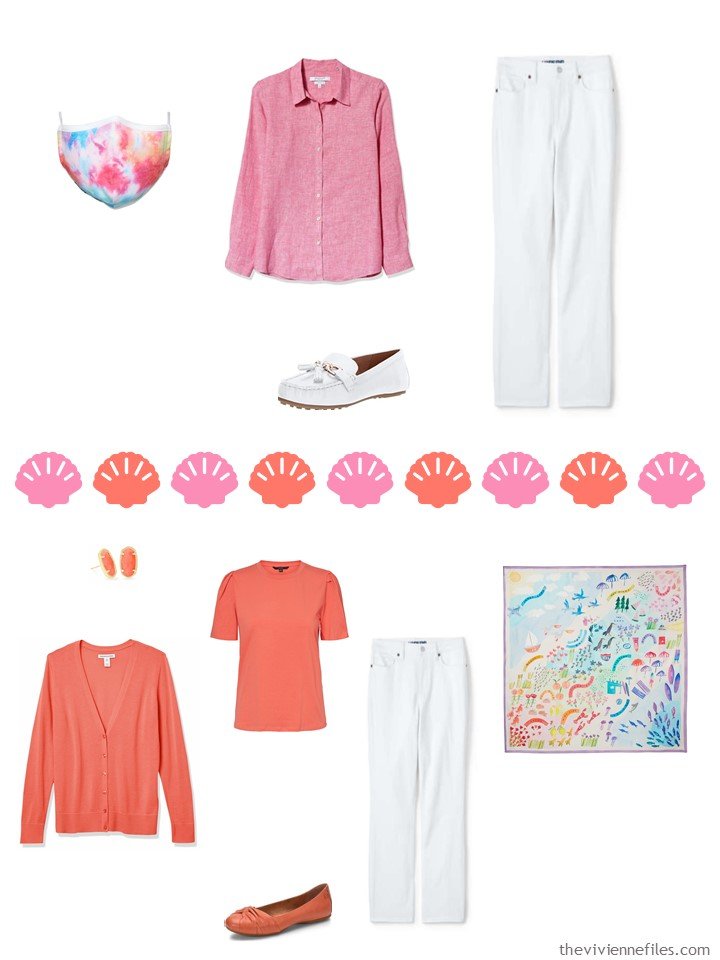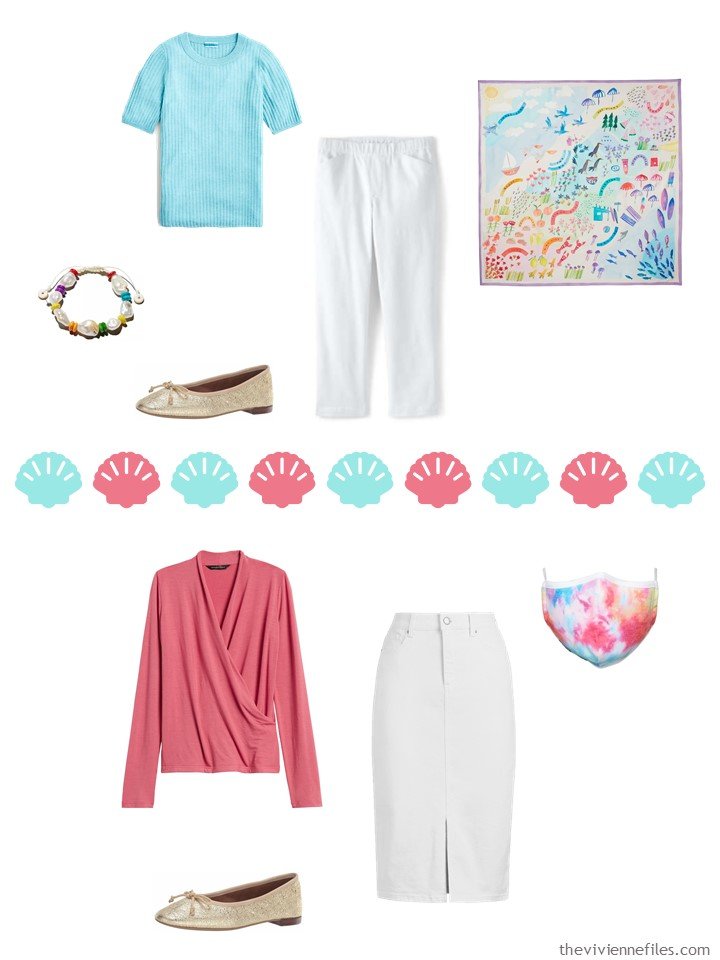 In place of all of that white, one could, of course, use some light grey here, or beige, or navy…
love,
Janice
p.s. Seven years ago, my post was short but pointed – a car accident caused by a woman who could NOT walk in her shoes…