July 31, 2020
One more season! The difference between the Spring wardrobe and the Winter is so pronounced – I thought that I was doing something wrong, until I stopped for a minute and remembered that… well… Spring IS DIFFERENT from Winter.
And I thank Buddha for that, every lovely April day…
You can clearly see that Spring is where my personal preferences shifted to pink WITH A VENGEANCE!
As always, there are 3 clusters here – these could be arranged in a different way if it works better for you! The whole point is that it should work for you…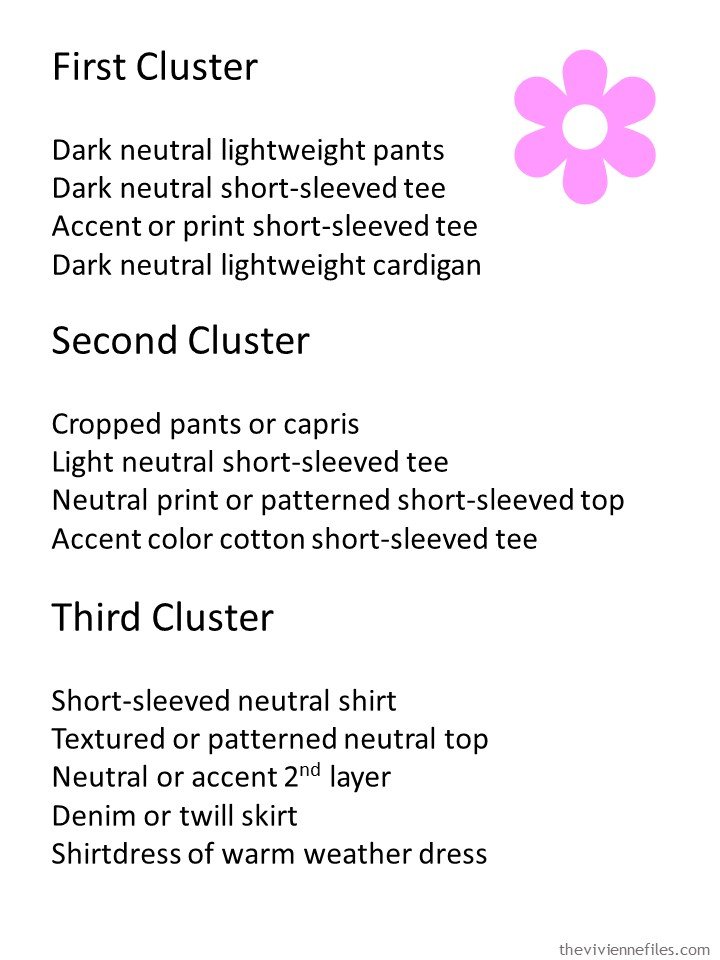 This is what the original Spring wardrobe looks like when it's broken into 3 Clusters:
Am I going to be able to make this work in navy and beige, with accents of green? Well, I've already got a green tee shirt in this wardrobe, as well as a green cardigan…
Let's see!
This sleeveless sweater (below) is shown as a stand-alone top, but I could see it layered over a shirt or turtleneck in cooler weather. These kinds of garments give you so much versatility; you don't need as much in your closet is you have garments that can fit into multiple seasons:
A khaki skirt would be perfect here, as would a navy linen long-sleeved shirt. I couldn't find EITHER of those garments readily available, but there are always other possibilities…
This is what it looks like when it's all together. This was really illuminating for me today; I actually went back and swapped out a THIRD striped tee shirt that I had included. Of course, for the right woman, 3 striped tee shirts would be just right!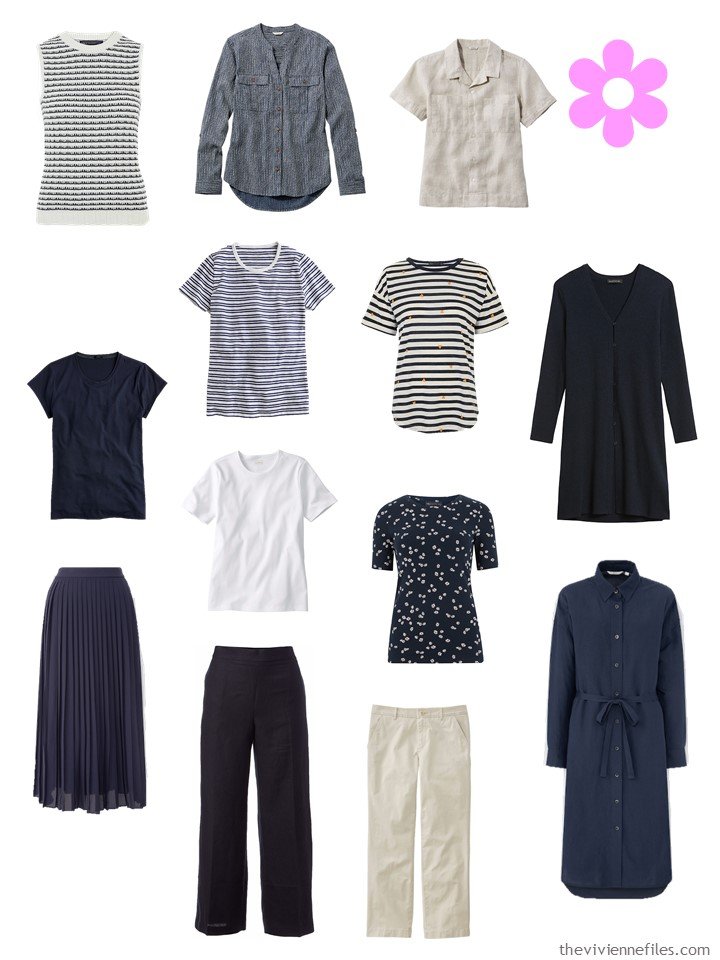 As always, lots of ways to get dressed. Wait 'til we get all 4 seasons together in 1 place!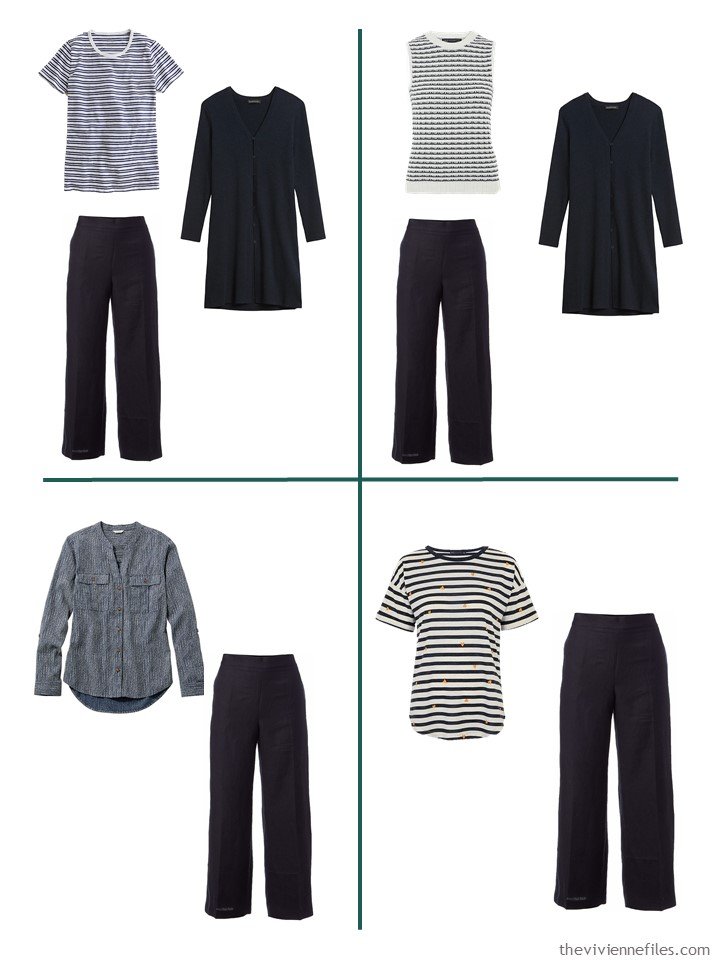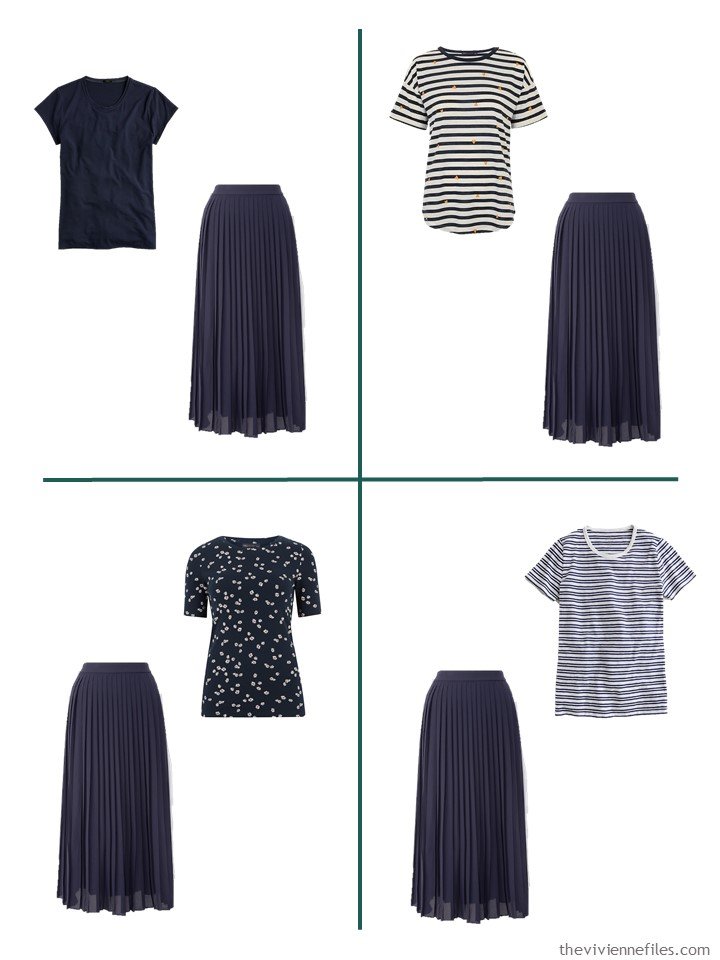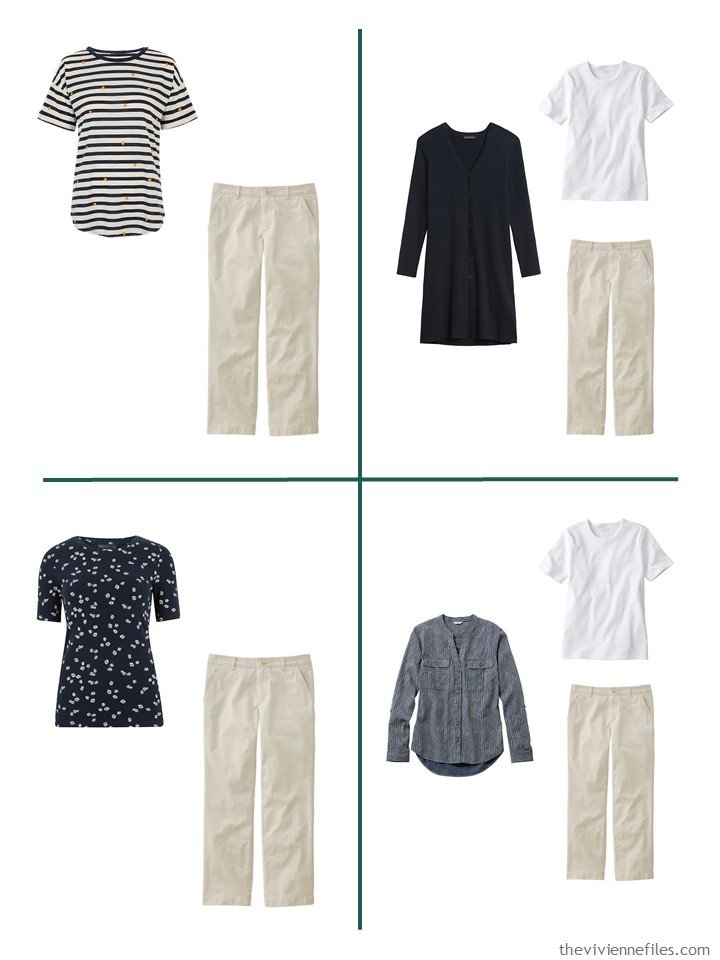 Just to whet our collective wardrobe appetites, here's a look at the 3 other seasonal Weekly Timeless Wardrobes:
It's going to be good fun to start merging some of these seasons, isn't it? Monday, I will start!
love,
Janice
p.s. NINE years ago, I managed to find a wardrobe in shades of blue, rose and orange… Oh my!