June 30, 2020
She really only planned to be in Paris for a couple of days….
yes, she's seeing more blue in this painting than is there, perhaps… but this kind of thing isn't regulated, and certainly isn't anybody's business but hers, and ours…
She was going to stock the kitchen of her pied a terre with the basics – vinegar, oil, salt, pepper, wine, wine, wine…
So she packed a good market bag, to leave there, and a couple of warm weather outfits. An extra cardigan is never wrong – she might leave it in Paris too…
She's happy with the clothes that she has with her, but….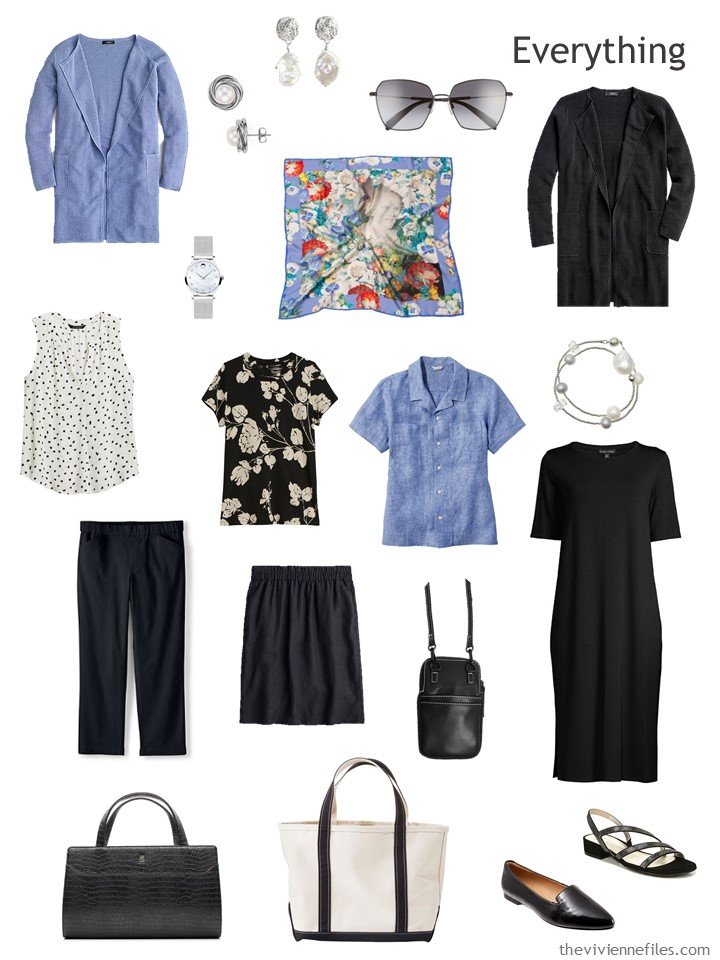 Now she's found that she really doesn't want to go home! Paris is starting to gradually open up, and back home everything still VERY locked down…
She has quite a few outfits, really: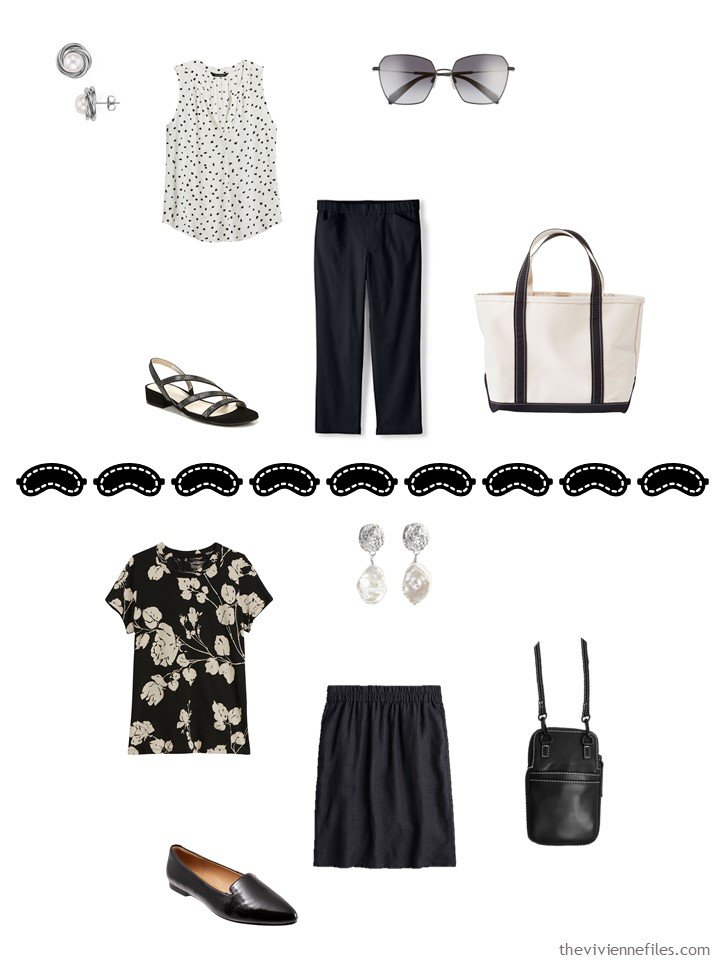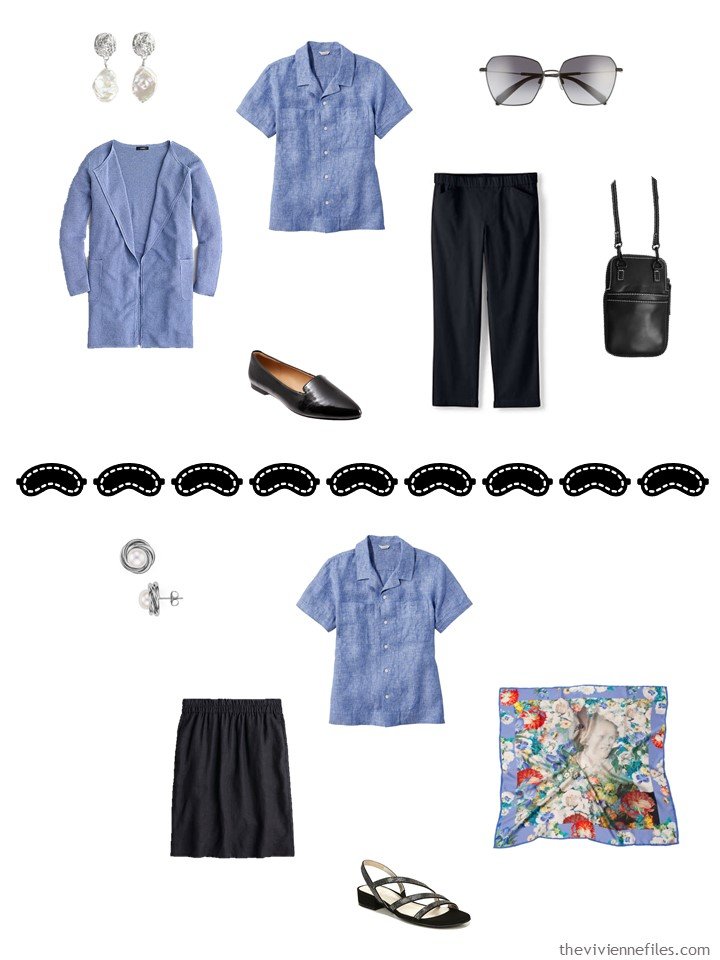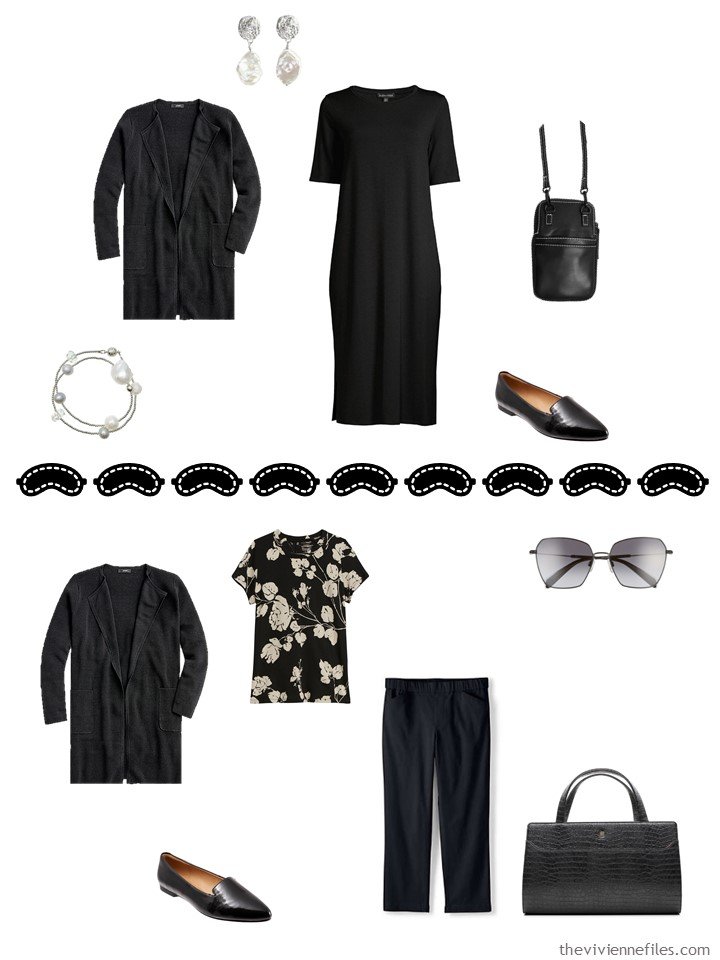 But I think that she's going to need to go shopping tomorrow… Woman does not live by 9 garments alone!
love,
Janice
p.s. Just in case you've lost track of our newly wealthy heroine, we first met her here!
p.p.s. Curious about what I got for my birthday? The cardigan is perfect – so highly recommended! Actually, all 4 of these things turned out to be nicer than I had anticipated, which is always nice…