June 10, 2020
You might remember this psychiatrist from the spring of 2017; her casual wardrobe occasioned some discussions about how professionals should dress…
She Wasn't Sure If She Would Go…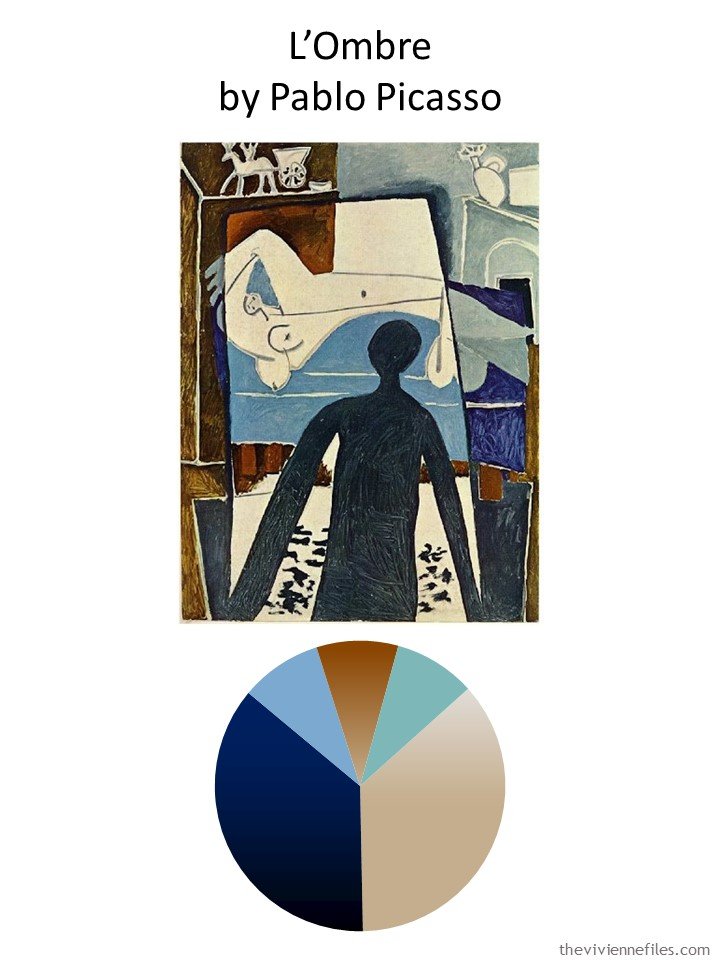 But they've asked her to sit on the dais 1 night, so she feels like that's a reason to show up…
Many of the meetings will be outdoors – better for social distancing, and more relaxing. The dinner's are rather nice, but most of the conference is quite casual…
She can drive there in just a couple of hours, so there's no worry about being on an airplane. And she'll have a private hotel room, and be outdoors much of the time, so overall the conference sounds both safe and… could it be? almost pleasant!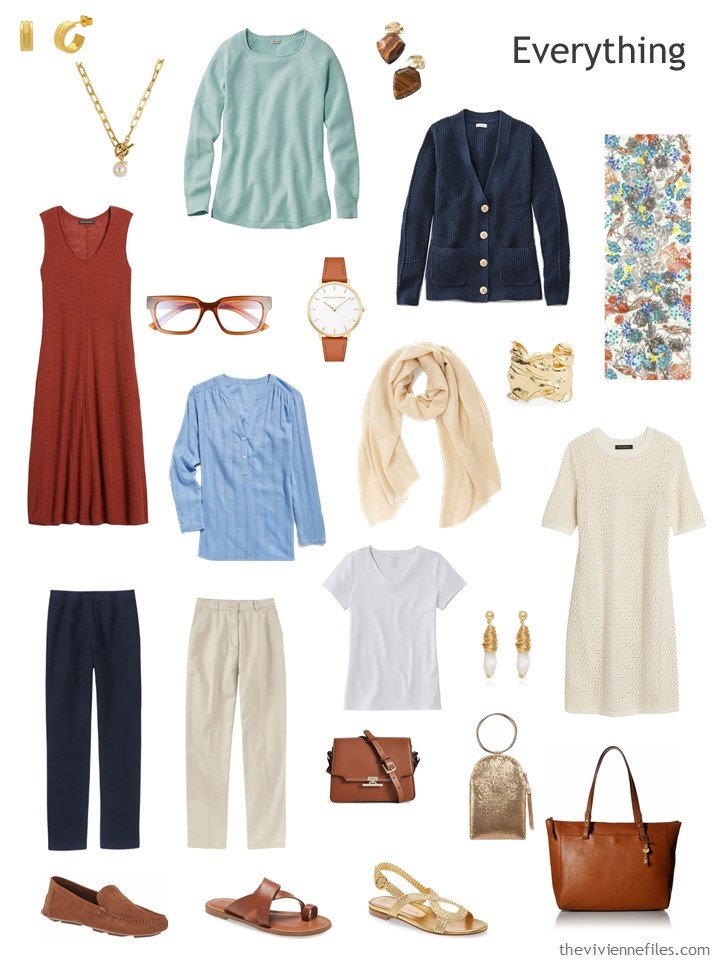 She's got dresses for both dinners, and enough clothes for the 2 days of meetings: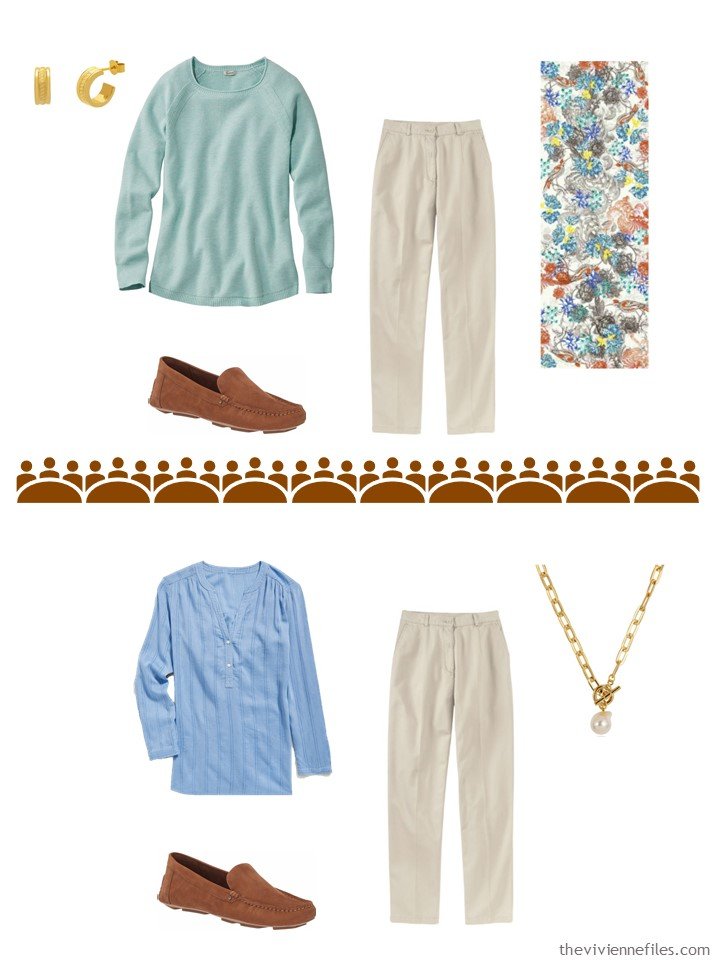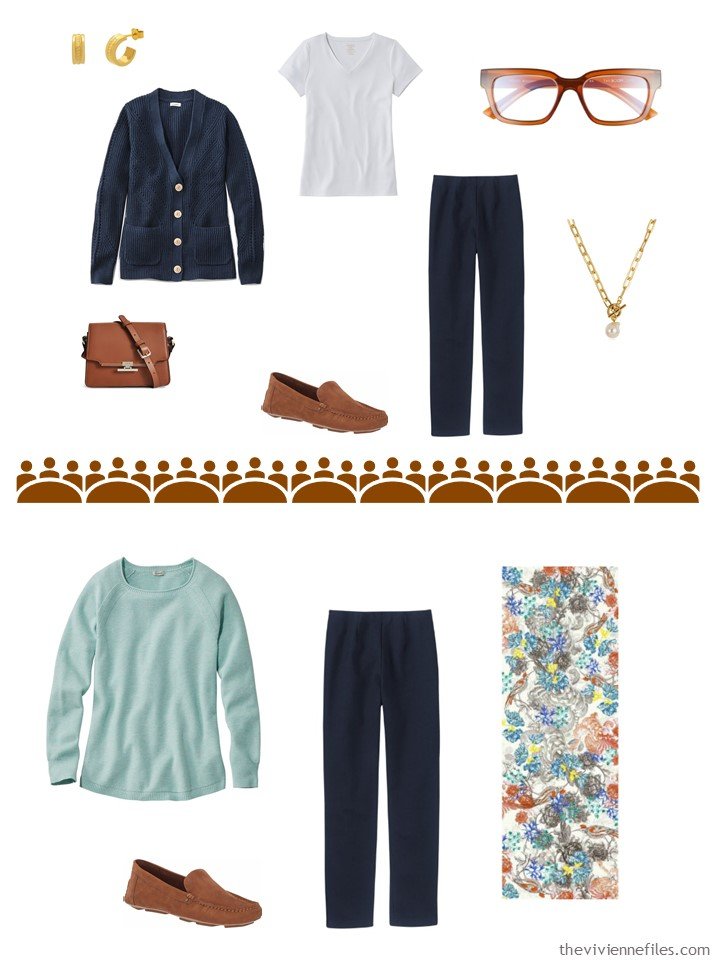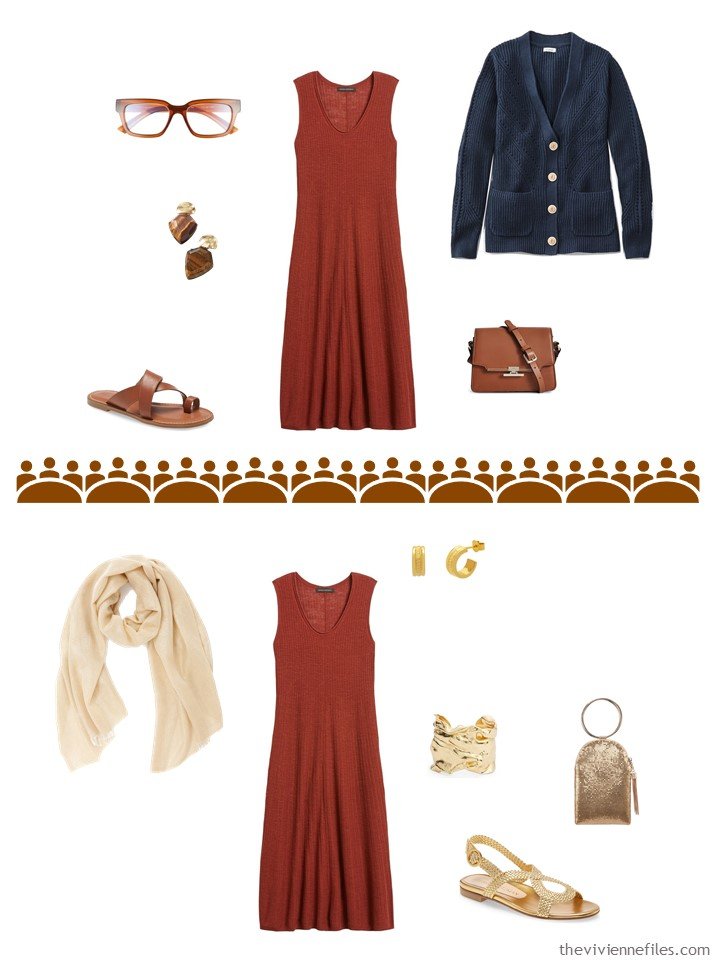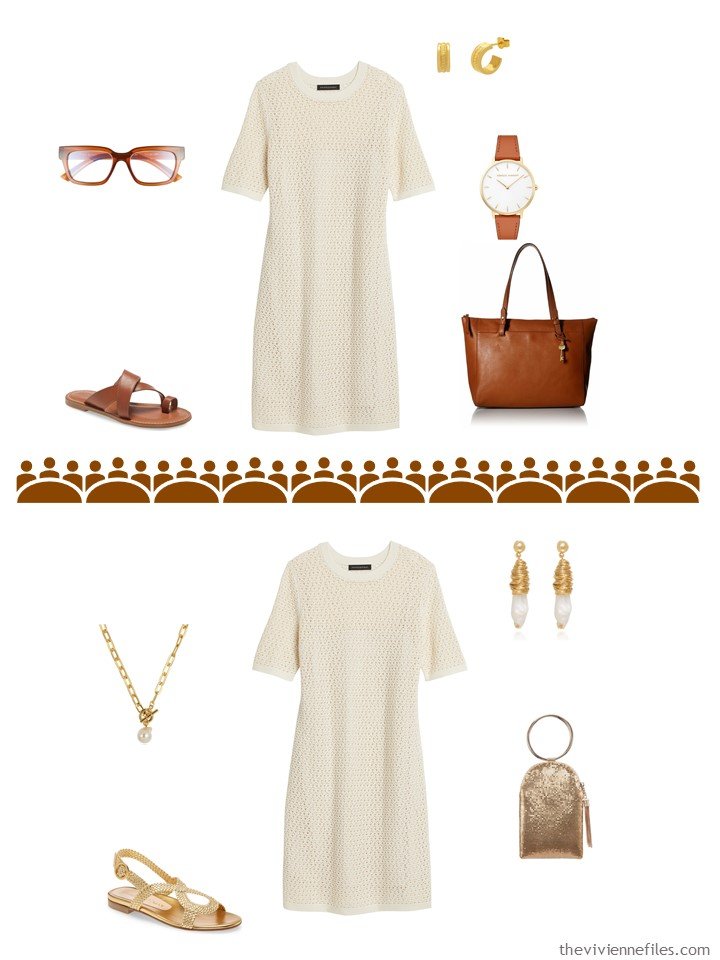 The last time she attended this conference, one of the other attendees noticed that her brown earrings match her brown eyes!
Maybe they'll be there again; she never really got to know them as well as she might wish…
love,
Janice
p.s. Seven years ago, I pondered on just exactly HOW one might choose a scarf… I've GOT to revisit this idea!